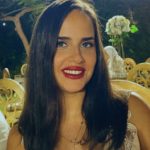 Prosthodontist and Contributing Expert
Dr. Sarah Abbas was born and raised in Egypt, she received her dental bachelor's degree from the University of Alexandria, Egypt. She graduated at the top of her class and was offered an instructor role at her university. A few years later, she obtained a Master's degree in Prosthodontics, after which she got promoted to an Assistant Lecturer position.
Dr. Abbas believes that every patient should be educated about the procedures they will receive and should be included in the treatment plan formulation.
By finishing the Comprehensive Dental Implants Certificate Program, she became a certificated implantologist. Also, she has published and contributed to papers in dental journals.
In her free time, Dr. Abbas loves to enjoy quality time with her small family and pets, and to watch thrillers and mind-bending movies.