Are you thinking of getting dental implants in Costa Rica, or some other dental treatment? Dental tourism is gaining popularity as dental costs rise. In fact, over 1 million people a year now travel overseas for cheaper dental care. Costa Rica dental prices make it a popular destination for dental tourists from all over the world.
If you're considering teeth implants, veneers, or other dental work in Costa Rica, you're right to be doing some research first. In this guide, we'll answer some common questions including:
Is it safe to visit a dentist in Costa Rica?
How much does treatment cost?
What kind of work can I have done?
Where are the best dentists located?
How do I find a reputable dentist?
What precautions should I take?
Keep reading for all of this information and more. At the end you'll find reviews from people who have visited Costa Rica for dental implants and other treatments, describing their experiences. We hope this guide helps you decide whether getting dental work in Costa Rica is right for you.
Why travel for dental treatment in Costa Rica?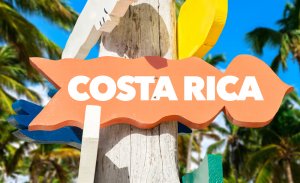 The cost of dental work in Costa Rica is the main reason, although the beautiful scenery and interesting history certainly help! Dental costs can be as much as 80% lower than in the UK.
Costa Rica welcomed around 50,000 medical tourists in 2015. Around 80% of those came from the US and the majority were seeking cheap dental treatment and/or cosmetic surgery.
Mexico is still the most popular dental tourism destination for Americans, but the number of international visitors to Costa Rica is growing each year as the country builds its reputation as a world-class medical and dental care destination.
Some visitors choose Costa Rica because of its proximity to where they live, but many come from further away for the chance to have a holiday in addition to dental work.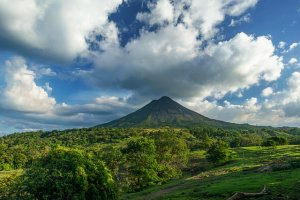 With many companies offering all-inclusive dental vacation packages in Costa Rica you can enjoy an extended break soaking up the sun while you recover from your dental work – and you don't have the hassle of organising everything yourself.
Of course, the main draw is that you can enjoy all of this and still save on the cost of your dental treatment alone in the UK.
Is it safe to get dental work in Costa Rica?
This is a sensible question to ask before travelling anywhere for dental work. There are two aspects to consider: the safety of the dental work itself and your personal safety during your stay.
First, remember that no experienced dentist anywhere in the world has a 100% success rate. Complications do happen from time to time but the best dentists are the ones that know how to (and are willing to) fix the problem.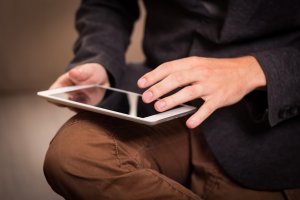 That said, you can certainly take precautions to minimise your chances of ending up with one of the 'bad' ones. When it comes to dental tourism in Costa Rica, the best approach is to do as much research as possible before making your selection.
Towards the end of this article, you'll find some more information about the kinds of things to consider.
In terms of safety while travelling, Costa Rica has the lowest crime rate of all Central American countries. However, the capital San Jose (which has the largest concentration of dental tourism clinics) still has a problem with non-violent crime.
To avoid becoming a victim of petty theft, take some common-sense precautions such as keeping valuables out of sight. This blog post has some useful information about ways to keep yourself and your belongings safe if travelling there.
What is the dental training like in Costa Rica?
It takes six years of dental training for students in Costa Rica to qualify as dentists. Training can begin as early as age 17 or 18 when they leave secondary school – younger than in the UK. However, the longer training time offers more practical clinical experience so graduates are fully equipped to start practising independently.
Any dentists wanting to specialise in a certain practice must complete another 2-3 years of training. Many travel to Europe and North America to complete this training, so not only do they gain access to the latest equipment, but they also speak excellent English.
There is no continuing education requirement, but the best dentists in Costa Rica will take the initiative to stay up-to-date with the latest industry standards anyway. Ask your dentist for evidence of regular training so you know they haven't fallen behind.
Industry regulation
All qualified dentists in Costa Rica must register with the Colegio de Cirujanos Dentistas de Costa Rica (College of Dental Surgeons of Costa Rica). On their website, you can view a full list of the general dentists and specialists authorised to practice, as well as those who have been suspended. The website is all in Spanish but you can translate it within your web browser.
Interestingly, the College sets minimum tariffs for dentists to charge for each type of treatment. If you find a dentist charging below these minimum rates, that itself should act as a warning sign. You can view these rates by navigating to Departments > Prosecutor > Minimum Rates on the website.
You'll find that some clinics hold accreditations with international health organisations like JCI (Joint Commission International). This shows the facility meets certain standards for training and equipment, but it is no guarantee of patient satisfaction.
What treatments do people get on a Costa Rica dental vacation?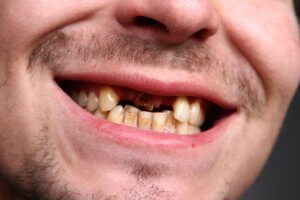 Simply put, the most common treatments are the ones where people can save the most money. Patients typically travel to Costa Rica for teeth implants, veneers, crowns, and some other cosmetic dentistry and restorative work.
A filling might be £80 cheaper in Costa Rica but that saving alone won't cover the cost of your flights and travel expenses. That said, you can still bundle smaller treatments like fillings, cleanings, and extractions to make the trip financially worthwhile.
Here you'll find information on some of the most popular treatments for dental tourists. Following this, you can get an idea of Costa Rica dental prices.
Dental implants
Implants are by far the most expensive way to get replacement teeth, but they are also the longest-lasting. Even if you just need one implant you could save money by travelling to Costa Rica, but if you need several or even a full-mouth restoration, the savings become even greater.
The following news report follows one lady who was quoted $55,000 (£42,000) to fix her teeth in Florida. In the end, Costa Rica dental implants cost just $22,000 (£17,000).
Remember that it takes two or three visits over several months to have implants fitted. You'll need to factor in the cost of multiple visits when working out if it's worth travelling overseas.
If you are getting dental implants in Costa Rica, check that you're being treated by a qualified prosthodontist. This specialism involves several years' extra training during which the dentist focuses on replacement teeth and restorations to the mouth and jaw. Not all dentists who advertise their services for implants carry this qualification, so it's best not to make any assumptions.
All-on-4
A quicker alternative to traditional implants is All-on-4 implants. These replace a full arch of teeth using just four or six implants supporting a set of dentures. Temporary dentures can be placed at the first visit, earning them the name "teeth in a day". You then return a few months later for your permanent teeth.
Getting All-on-4 in Costa Rica means one less visit to the dentist than traditional implants, plus the treatment itself is cheaper because it involves fewer implants, and Costa Rica is one of the cheapest places to get All-on-4 dental implants.
However, you should still research the pros and cons of this treatment rather than acting on price and convenience alone.
Veneers
If your teeth are healthy but you don't like the way they look, you might be considering veneers. These thin covers are placed onto existing teeth to improve their aesthetic appearance.
The cost of veneers in Costa Rica will depend on the type and material you choose. Composite veneers are less expensive than porcelain but they don't last as long. Your dentist can discuss the options and help you decide which is best for you.
Other treatments
Dental crowns are another popular treatment for people travelling to Costa Rica, with possible savings of hundreds of pounds per crown. Often a crown is recommended after root canal treatment to preserve the tooth for as long as possible.
It might take a couple of weeks to get a crown made in the UK, but here they are usually processed in just a day or two. Did you know that's because dentists often order dental prostheses from labs overseas? However, some dentists use 3D printing technology to make crowns while you wait.
Other types of cosmetic dentistry offered in Costa Rica include laser teeth whitening and smile makeovers.
Costa Rica dental prices
The table below shows the average cost of dental implants in Costa Rica, as well as other common procedures. These figures are just approximate; you'll need to get a personal quotation for your own treatment.
| | |
| --- | --- |
| | |
| | |
| | |
| Acrylic dentures (upper or lower) | |
| | |
| Porcelain-fused-to-metal (PFM) crown | |
| | |
If you have a dental insurance plan, it's worth checking whether there is any provision for work completed outside of the UK. Not all insurers offer this, but some have in-network dentists located in other countries.
Why do dental implants in Costa Rica cost less?
The dental tourism market is very competitive. This means that dentists and clinics that want to stay ahead must offer great service and prices while maintaining high standards of care and hygiene.
The lower cost of dental work in Costa Rica is not a reflection of lower quality, but more the lower cost of living. If dentists have reduced costs in terms of building rental, wages, taxes and other overheads then they can afford to offer their services for less. These economic factors mean they also earn much smaller salaries than dentists in the UK.
You'll find that many clinics are equipped with the same cutting-edge technology and equipment used by UK dentists.
In fact, one dental hygienist says the clinic her husband visited in San Jose was "nicer than any office I have ever worked for in the US and that's saying a lot". You can read her full account of getting dental implants in San Jose here.
The best locations for dental implants in Costa Rica
San Jose
You'll find the widest choice of dentists in San Jose, Costa Rica. This is the country's capital so it's easy to fly to from all over the world. Because clinics cater to locals as well as tourists, and because it's not such a popular tourist destination, you may find prices are slightly cheaper in San Jose than in some of the popular beach resorts.
On the downside, San Jose probably wouldn't be your first choice for a holiday. If you want to spend some time by the beach either before or after visiting the dentist, it's easy enough to get around by air or over land since Costa Rica is a fairly small country.
Driving in San Jose can be quite stressful so you may want to ditch any plans to hire a car. Instead, find out whether your clinic offers free transport – many will pick you up from the airport and transport you to and from your hotel at no extra cost.
Guanacaste Province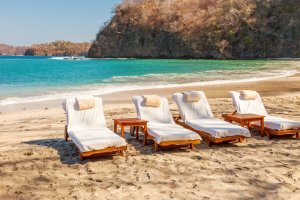 If you'd rather feel like you're on holiday for your entire trip, head to Guanacaste Province in the northwest of the country. The small city of Liberia has a cluster of clinics that cater to foreigners and is just a few miles from the beach.
Alternatively, you could stay in one of the nearby resort towns of Playas del Coco or Tamarindo and get your teeth done just a few steps from the ocean.
Dentists here are accustomed to treating tourists so usually speak excellent English. However, you may also find their prices are slightly higher than in San Jose. It's a good idea to shop around and consider your options to work out the best solution for you.
Choosing a Costa Rica dentist
Finding the best dentist in Costa Rica for your needs is a big decision. Especially if it's your first time getting dental work overseas, it's natural to have some reservations. The best advice we can give is to do as much research as possible into the dentist, clinic and treatment you're considering.
To get a rounded view of the clinic's services, search online for reviews and testimonials from past patients. When you're thousands of miles away, word of mouth can be one of the most reliable ways to judge a place.
Questions to ask
Costa Rica dental clinics are used to answering questions from prospective patients, so don't be shy to request all the information you want. Communicating with the clinic and dentist ahead of your visit should help put you at ease. If you feel uncomfortable for any reason, don't feel like you have any obligation to go ahead with treatment.
If possible, speak directly to the dentist who will be treating you so you can get an idea of his or her English level. It's good to have the reassurance that you'll be able to communicate clearly before, during, and after your procedure.
Here are some questions to ask as you do your research: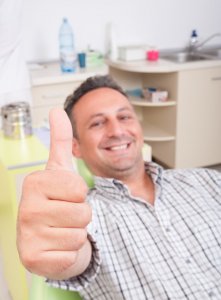 What training does the dentist have (including continuing education) and can you see evidence of this?
How many times have they carried out this procedure?
What materials will be used?
Can you see some before and after photos and speak to a former patient?
Is the dentist or clinic accredited nationally or internationally?
How long is the work guaranteed for?
What insurance does the clinic provide for international visitors?
Looking at unbiased reviews of the clinic will also help you get a feel for the quality of their work and standard of service.
Complications
As mentioned earlier, complications can arise regardless of the quality and expertise of the work carried out. For example, dental implant problems may include:
Infection following surgery
Damage to nerves or sinuses
Poor placement of implant
Insufficient time for implant to fuse with bone before placement of crown
Lack of bone
Loosening of implant
Fortunately, these are relatively rare, but it's still worth being aware of how the clinic would handle any complications (whatever procedure you have). Some problems are apparent almost immediately after the implant has been placed but others can take months or years to show. Therefore, it's important to know how long your work is guaranteed.
Also, think about any extra costs you might occur. If you had to stay a few extra nights for additional work and had to pay to reschedule your flights, who would cover these expenses?
Your travel insurance company? Probably not, as they rarely cover costs associated with medical work you have elected to have overseas (only emergency treatment).
What about your clinic? Maybe – ask them about this. Often they will offer to remedy the problem free of charge, but any extra travel costs will be your responsibility – even if you have already returned home.
Again, these kinds of problems are uncommon but they can happen, so it's best to be aware of the provisions in place.
Travel practicalities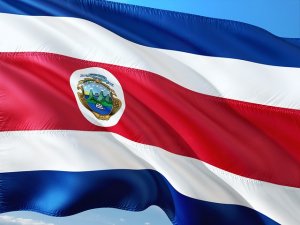 Keep in mind that even minor dental work can leave you feeling under the weather for a day or two. If you're having an intensive course of treatment, you likely won't feel like doing much in your free time.
It can help to book a hotel close to your dental clinic to minimise any travel time. Alternatively, opt for a clinic that provides accommodation on-site. This can be particularly beneficial if you are having oral surgery and your condition needs to be monitored.
Consider bringing a friend with you on your trip to take care of you while you recover. Even catching a taxi can be hard when your mouth is still numb. Your travel buddy can also step in to help if you do experience any problems with your treatment.
Finally, even if you're not planning to turn your trip into a major holiday, it can be worth giving yourself a couple of days extra after your planned treatment is finished. This allows for minor delays, recovery time, and a bit of sightseeing if you feel up to it.
Costa Rica Dental Reviews for Implants, Crowns and Other Dental Work
If you're considering getting treatment such as dental implants in Costa Rica, reviews from former patients can be a rich source of advice and information as you research your decision. Before you book any dental work in Costa Rica, discover what the experience was like for others.
We know there is a lot of information available online, and sadly some of it is false advertising from clinics desperate for dental tourism patients. That's why we've included a section at the end of this article to help you filter out fake reviews.
First, take a look through this selection of tips and reviews from Costa Rica dental patients. They all made the trip to save money on their dental care and had treatments including:
Dental implants
Crowns
Root canals
Fillings
Inlays
Teeth cleaning
X-rays
Dental retainer
Mouth guard
To help you prepare for your trip, be sure to read our complete guide to getting dental work abroad. This includes plenty of information, things to consider, and other destinations you might consider. Our aim is to provide all the information you need to make the right decision.
"Make sure you do your research"
Shea from Portland, Maine travelled to Costa Rica for dental work at 25% of the price quoted by his American dentist. He needed extensive work on several teeth which he had neglected since childhood. This included six root canals and crowns – eek!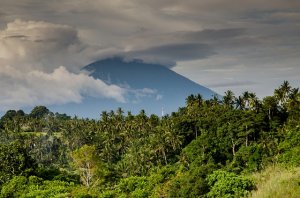 Shea got his work done at Meza Dental, one of the best-known clinics for dental tourism in Costa Rica. He was very happy with the experience but recommends everyone does their own research. Here is some of the advice Shea gives:
Consider the costs of flights, transport, food, accommodation and other travel costs – not just the cheap dental care
Look for a dentist with a US education
Check review sites and not just the dentist's own website
Know what your options are if anything goes wrong after you return home
Since the crowns would take a few days to make after the initial treatment, Shea was left with almost a week of free time. He took advantage of this by heading to a peaceful mountain lodge just 30 miles from the centre of San Jose.
"Saving money by going to Costa Rica"
Matthew goes to Costa Rica from the US to get dental treatment. He documents his whole journey on his family YouTube channel, Shaefer Family Adventure. He starts his vlog with how his journey there went and what it was like when he first arrived.
Matthew's first impression was that everything was a lot easier than he thought it was going to be. Everyone spoke really well English at the clinic and communication was really simple.
Matthew needed root canals, fillings and other work before getting dental crowns and a dental bridge. He was very pleased with how little pain and discomfort he experienced throughout his treatment. And, he goes on to say how professional all of the dentists were.
In between dental treatments, Matthew goes on trips and enjoys the food at Costa Rican restaurants. His overall experience was very good and he recommends getting dental work in Costa Rica.
"Clean and professional… with just a sprinkle of extra slowness"
Travis and Amanda are a couple in their thirties who saved hard to be able to quit their jobs and enjoy the world. While living in Costa Rica they wrote this review of visiting a dentist in San Jose.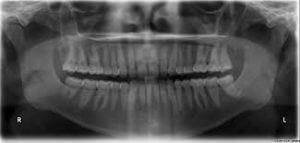 The work they needed was nothing major – cleaning and x-rays, a filling, an inlay, and a mouthguard. But the cost of all this treatment was still significantly less than they would have paid back home. Just as well, since they no longer have dental insurance.
In their review, they note that the service, cleanliness and professionalism they experienced were all equivalent to what they'd expect back home. The only downside was perhaps longer waiting times and slower service (and they are certainly not the first reviewers to mention this).
In the clinic, they met several other Americans who had flown from the US for dental work in Costa Rica. One guy said he visited every year to get affordable dental care and explore more of the country.
"I've had nothing but excellent experiences seeing a dentist in Costa Rica"
The last reviewer we're featuring is technically an ex-pat rather than a tourist, but her years of living in Costa Rica have given her some useful insight into the dental industry.
Sammi says her experiences with Costa Rican dentists have been "nothing but excellent" – and she is not usually a fan of going to the dentist. She notes that when you visit a dentist there it's actually the dentist who does most of the work, whereas in the US a hygienist typically does your cleanings and a lot of the preparatory work.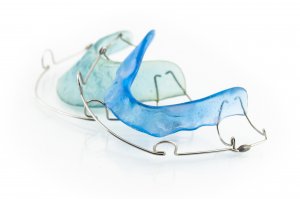 Sammi wanted to correct the position of some teeth that had moved back after she'd had braces twice earlier in life. Her home dentist had said the only option was another course of orthodontic work costing thousands of dollars. However, her dentist in Costa Rica was willing to try a retainer, which is producing great results.
On her blog reviewing her Costa Rica dental experience, Sammi also gives some useful information for anyone considering visiting the country. She has the usual advice about researching and contacting your dentist ahead of time. She also provides the following cost estimates so you can budget for your trip:
Mid-range hotel: £60-£90 per night (budget options also available)
3 meals a day: £20
Car rental: £20 a day
Dentist Interview
As well as reading reviews from Costa Rica dental patients, you can also find interviews with dentists practising there. The following video is worth watching if you're seriously considering work like dental implants in Costa Rica. The interviewee, Dr Prada, works at DDS Dental in the Escazu region of San Jose.
If you don't have time to watch the whole thing, here are some of the key points he makes:
Some clinics have 10 or more dentists practising at them. If you want to see a particular dentist, be sure to request them by name.
Check how much experience your chosen dentist has with the procedure you need. Good training is only half of the picture.
It helps if you can provide a treatment plan and x-rays from your home dentist when you first contact the clinic.
Generally speaking, in-house dental labs aren't as good as external ones.
Whatever dental work you need, try to see a specialist for that type of work (e.g. prosthodontist, endodontist, periodontist).
Dental work in Costa Rica: reviews summary
Perhaps the most important piece of advice to take from these reviews is to do plenty of research to find a dentist and clinic to suit you. Don't base the decision purely on price; also check the dentist's qualifications, ongoing training, specialism, and clinical experience.
It seems that dental clinics in Costa Rica – even those which cater mainly to tourists – operate on a fairly laid-back schedule. Don't be surprised if you have to wait a while for your appointment.
Finally, because your dental trip to Costa Rica will involve costs for flights, accommodation, food, and travel, be sure to factor in all these expenses when working out how much you'll actually save overall.
Our tips for avoiding fake Costa Rica dental reviews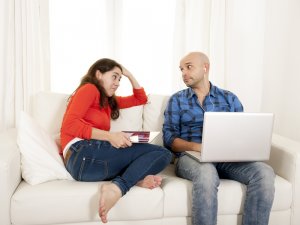 The Costa Rican dental tourism industry is heavily reliant on positive reviews and word-of-mouth recommendations. Unfortunately, this means some dentists and clinics resort to dishonest tactics to boost their online reputation.
How can you tell if the Costa Rica dentist reviews you're reading are genuine?
Well, it certainly helps to look further than the clinic's own website and YouTube channel. No doubt you'll find plenty of good testimonials there, but it's easy for them to cherry-pick the happiest patients and discard any negative comments.
Look on forums and independent review sites to get an idea of other peoples' experiences. However, be aware that clinics may incentivise people to post rave reviews or add positive comments to any reviews that seem negative. These comments can even come from staff and their friends rather than real patients.
You'll probably find the most impartial reviews on independent blogs (such as those featured here). Of course, it's still possible the writer received a small discount to mention the dentist or clinic, but most just want to share the information with others. Do be wary of any reviews that seem 100% positive and don't mention any downsides at all.
As you read information from a variety of sources you should build up a fairly accurate picture of what to expect.
Other dental tourism destinations
If you decide Costa Rica isn't right for you, there are still other places offering dental work much cheaper than in the UK. If you're looking to get work done closer to home and save more cash on the flights, consider a dental tourism hub in Europe.
Turkey has some excellent dental clinics in Istanbul, as well as in coastal locations like Antalya, Side and Kusadasi. This makes it a great choice for a dental holiday, and the money you save on your dental costs may well be enough to cover a two-week break in the sun. Read more about getting dental care in Turkey.
If a holiday in the sun is less important to you, consider Hungary or Poland. Both have well-established dental tourism industries thanks to their internationally renowned dental schools and state-of-the-art facilities. Flights to most major cities take around two and half hours so it's convenient to visit for just a day or two.

Dentists in Hungary are mainly located in Budapest and some border towns, while Warsaw, Krakow and Gdansk are the main destinations for dentistry in Poland. All these cities have plenty of sightseeing opportunities, museums and galleries for you to visit in your free time there.
If you'd prefer a more exotic dental holiday far away, Mexico is the favourite location among American dental tourists. If you're flying there you could consider Cancun, Puerto Vallarta or Mexico City – depending on whether you're going for just dental work or you want to enjoy a vacation as well. Read more about getting dental implants in Mexico.
You might also consider visiting a dentist in Thailand, particularly if you want an excuse for a more exotic holiday. Similarly, the Philippines offers the chance to save money on dental care while enjoying an exotic getaway. Whether you're into hiking, diving, beaches or pools, your dental savings could go a long way towards paying for your trip.
There is certainly a good case for travelling abroad to save thousands of pounds on dental care, but the experience isn't for everyone. We hope this information helps you make the right decision about where to get your dental treatment.
Sign up to receive the latest news and offers from Dentaly.org