Welcome to Dentaly.org!
Here you will be able to find detailed information on UK dental care to help you research and prepare for whatever different dental procedures you might have to undergo. We also cover many topics relating to cosmetic dentistry.
Why Dentaly.org? Because we know how complicated it is to find all the information you need on dental heath on the web. Even the official NHS website provides limited information on certain topics.
So to save you having to sift through pages of forums and multiple sites in order to find the specific information you need, we present Dentaly.org: a unique, detailed, accurate and up-to-date resource for dental healthcare information.
Two of the biggest topics that our visitors want to know about are dental implants and adult orthodontics. If you're looking for ways to improve your smile, these two articles may be a good place to start.
Dental implant options and prices
Getting one or more tooth implants is a procedure that raises many questions for anyone facing tooth loss. Although it is a relatively minor surgery, future patients do need to be informed and reassured.
In our article on dental implants and their cost, the details of the three main stages of this operation are explained: the incision and drilling, placing the abutment, then attaching the tooth replacement, whether that's a crown, bridge or denture.
Moreover, while implants are a longer-lasting alternative to dentures, bridges or crowns, they are also one of the most expensive dental treatments.
Here, we answer all your questions about implants and their cost:
What type of implants are available, and what do they cost?
What does the dental implant procedure involve?
How do tooth implants compare to conventional alternatives?
Are dental implants covered by the NHS?
How can you save money on implants?
We will also provide you some tips for deciding whether implants are the best solution for your dental needs.
Braces for adults and teens
You might be surprised at the number of adults who have orthodontic work these days; you just don't notice their braces. New technology means that having your teeth straightened doesn't necessarily mean a mouth full of metal.
If you're considering getting braces for yourself or your teen, you'll no doubt have a lot of questions about the types of braces available, how much they cost, how long treatment will take, and whether they're available on the NHS.
In our complete guide to braces for adults and teens, we answer these questions and more. Find out all about the different options including:
Invisalign invisible braces, which use a series of plastic aligners
Ceramic braces, made from tooth-coloured or clear material to make them less obvious
Lingual braces, where metal brackets are fitted behind the teeth to keep them out of sight
Metal braces, which use lighter materials than in the past and are the most cost-effective option
Many adults decide to straighten their teeth for cosmetic reasons, and so opt for invisible braces so their treatment goes unnoticed by most people.
Fixed braces may be required to correct more severe problems with tooth alignment, but it's worth speaking to your dentist if you think you may need them. Even minor problems now can lead to other dental issues later in life, such as gum disease or tooth loss.
In our guide to braces you'll also find out what it's like to wear braces as an adult and which foods you may have to pass on while your braces are in place.
Invisible braces
Since invisible braces are such a popular option for adult orthodontic treatment, we've created a separate guide to give you more detailed information about how clear aligner braces work.
Brands like Invisalign, ClearCorrect and ClearSmile all provide aligner systems that are designed to straighten teeth while being almost undetectable to other people. They consist of a series of plastic trays which fit snugly over the teeth to direct them to the desired position.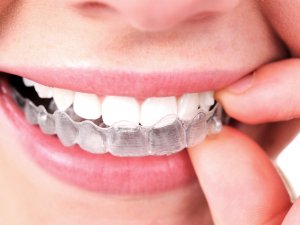 Benefits of invisible braces include:
Much less noticeable than metal braces
Easy to remove and clean
No restrictions on what the user can eat or drink, as long as aligners are removed first
Cleaning teeth is easier than with metals braces
Of course there are some downsides, too. We explain these in our guide and look at some real Invisalign user reviews which tell you what to expect.
We'll also take you through the process of getting invisible braces – from your first dental impressions to regular checkups with your orthodontist.
Finally, we compare the costs of different types of invisible braces in the UK, and explain the different Invisalign products such as Invisalign Lite and Invisalign Teen.
Clear braces
Many people get confused about the differences between clear braces and invisible braces. Both types offer a subtle way to get straighter teeth, but they are totally different teeth straightening systems.
If you're trying to decide which is right for you, take a look at our full article on clear braces. We'll explain exactly what clear braces are and why you might choose them over other alternatives. You'll need to consider factors including:
Cost
Appearance
Comfort
Length of treatment
Eating restrictions
In this article you'll find information on the cost of different types of clear brace in the UK, including Damon Clear braces and Invisalign invisible braces.
We'll also give some advice on caring for your braces and maintaining your new smile once your treatment is complete.
Getting dental treatment abroad
Many people are opting to have dental treatment abroad thanks to the cost savings it can offer. Dental implants and veneers, in particular, can be found much cheaper if you are prepared to travel overseas.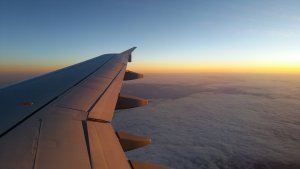 Our guide to travelling overseas for dental work is packed with useful information to help you decide what's right for you. Compare costs of some of the most popular destinations for dental treatment around the world and read real reviews from people who have had work done themselves.
Although there are risks involved with having dental work away from home, many clinics have incredibly high standards and offer a better experience than dentists in your home country. You might be able to combine your trip with a city break, spa treatments, or even a tropical island retreat.
Of course, there are certain precautions you should take and things you should consider carefully before committing to visit a dentist abroad. Take a look to find out what these are, so you can give yourself the best chance possible of a successful trip and a better smile for less.
Veneers

Veneers are a relatively affordable cosmetic dentistry solution for people who want whiter teeth, straighter teeth, or a more even smile.
Dentists place veneers of either porcelain or a composite material over existing teeth to create the perfect smile for their patients.
Benefits of veneers include:
A whiter smile
More even teeth
Less sensitivity to hot and cold
Better self-confidence
Less invasive than a crown or implant
If you're considering veneers, this guide will tell you what kind of pre-treatment will be required and what you can expect to pay for different types of veneers in the UK. Different veneer materials can last anywhere between five years and 20 years or more, so it's important to research the option that's right for you.
In this article we also explain what to expect when you have your veneers fitted, the questions you should ask your dentist, and how to take good care of your new smile.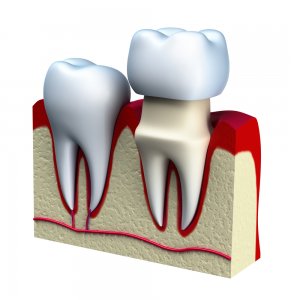 Dental crowns / tooth caps
Dental crowns, or tooth caps, may be recommended for the restoration of a cracked, chipped, or heavily decayed tooth. The process involves filing down the existing tooth and then fitting a cap which completely covers the visible tooth material. This is cemented tightly in place and, if cared for well, can last for 15 years or more.
Tooth crowns can also be fitted for cosmetic reasons, for example to cover discoloured or misshapen teeth. In either case, they are a strong, durable solution that functions just like a real tooth (and may look like one, depending on the type).
Anyone considering crowns for their teeth will soon realise that there are many materials to choose from, so in our guide to tooth crowns we explain the pros and cons of each of these. We'll also explain what the procedure involves, and roughly what dental crowns cost if you get them done privately.
Finally, we'll run through some things to consider before going ahead with your treatment, and share some tips for caring for crowned teeth.
Teeth whitening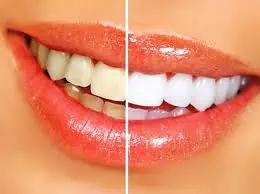 Teeth whitening is becoming increasingly popular in the UK, but also increasing are the number of different treatment options available.
Should you visit a dentist or save some money and do it at home? Are teeth whitening strips and pens as effective as traditional treatments? Will it hurt? And is it safe?
We answer these questions and more in our complete guide to teeth whitening. Find out why the Romans may not have been smiling after they had their teeth whitened, and whether whitening toothpaste does more harm than good.
We'll cover various professional and at-home whitening products in detail, giving an idea of costs and effectiveness so you can make up your mind about which is the right one for you.
You can also find out which foods and drinks to avoid if you want whiter teeth and other measures to ensure your teeth stay bright after your treatment.
Teeth whitening kits
If you decide you want to whiten your teeth at home, one of the most effective ways to do it is with a teeth whitening kit. But there is a lot of choice on the market and it may be difficult to know which features are worth paying extra for.
In this guide to home teeth whitening kits we cover some of the most popular kits available in the UK today. We explain how they work and list the cost, key features and main ingredient of each one so you can work out which is best for you.
You might be concerned about safety and tooth sensitivity when it comes to whitening at home, so we'll tell you what to look out for and what to avoid. We also have some tips for maintaining a bright smile once your whitening is complete.
Bruxism and teeth clenching
Teeth grinding, or bruxism, is a problem that affects both children and adults, and up to 10% of the adult population may be affected by this condition. It involves involuntary and unconscious jaw movement from left to right or up and down: many sufferers are unaware that they are even doing it, but when their partners are woken up in the middle of the night by the sound of grinding teeth, this usually does the trick in making them aware of the problem!
Teeth grinding is actually no laughing matter. It can cause irreparable damage to teeth due to the constant friction, and lead to headaches, muscle and joint pain in the jaw.
We have compiled a complete guide to bruxism that explains the physical causes and consequences of bruxism. Stress and anxiety are major factors in this condition and we talk about how to reduce stress, relaxation techniques and medical solutions such as wearing a mouth guard at night to protect your teeth. We look at the pros and cons of over-the-counter solutions compared to having a custom-made night guard and we also tackle the problem of teeth grinding in children and babies.
Mouth ulcer treatments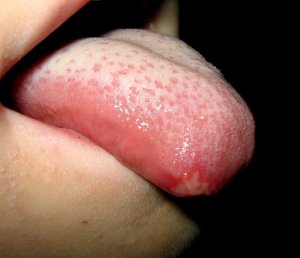 Although mouth ulcers, or canker sores, are often nothing to worry about, that doesn't mean you should ignore them completely. In some cases they can be more serious, and in this guide to treating mouth ulcers we'll let you know when it's time to visit a dermatologist about your canker sores (that's right – it's a dermatologist rather than a dentist).
Rather than resign yourself to a few days of discomfort from a mouth ulcer, why not try a natural home remedy to ease the pain and speed up healing? Find out which of the products around your home can be used to reduce inflammation and lessen pain from mouth ulcers.
We also examine some of the reasons why mouth ulcers appear in the first place and steps you can take to prevent them in future.
If you have a baby or child, it's a good idea to know how to reduce their risk of mouth ulcers. It's likely they will get them at some point – particularly between the ages of 1 and 3 – so make sure you're prepared and know what to do.
Tooth decay
Tooth decay, or dental caries, is something that most UK adults will experience at some point in their lives. But did you know that if you catch decay early on, you might not need a filling? With the right care, it's possible to reverse the damage caused in the early stages.
There are various measures you can take to protect your teeth from the bacteria that cause decay:
Limit your consumption of certain foods and drinks
Know how to clean your teeth properly
Maintain a good dental hygiene routine
Understand the signs and symptoms of tooth decay
Visit the dentist regularly
You'll find information about all of these things, and more, in our guide to tooth decay treatments and causes. Plus, you can find out how decay and cavities are linked. We also explain how to take care of your children's teeth, and what to do if you think your toddler or child has a cavity.
Because a dentist is trained to spot the early signs of tooth decay and cavities, you should maintain regular checkups and book an appointment as soon as you have any concerns about your teeth.
Tooth abscesses
If you've ever known someone who had a tooth abscess, you'll know it's one of the more painful dental conditions to experience. A tooth infection can begin inside your tooth, in the pocket between the tooth and the gum, or on the surface of the gum itself.
The causes of abscesses can vary, but they all result in an infection in the mouth which can spread to the gums, teeth, supporting tissues, and even the jaw bone.
Symptoms of mouth abscesses include:
Strong and persistent toothache
Increased pain when consuming hot or cold drinks and food
Pain when the tooth is tapped
Pain from biting or chewing
Redness and swelling in the face or gums
A terrible taste from pus in the mouth
Treatment may simply involve draining and cleaning the abscess, but often root canal treatment is required. In more extreme cases, the tooth may need to be extracted. Seeking dental care as soon as you experience tooth pain will reduce your chances of complications.
It's possible for patients to experience tooth abscess symptoms temporarily, but just because the pain has gone it doesn't mean the infection has cleared itself. In this article you can find out what's actually going on inside your tooth and why it's important to see a dentist sooner rather than later.
Emergency dentist visits
Nobody wants to have a dental emergency, but that doesn't mean they won't happen.
If you think you might need to see an emergency dentist right now, click straight through to find out what to do next.
In some cases you can go to hospital to be seen at A&E; in other cases you may need to visit a 24-hour dentist or make an urgent appointment for the next day.
But even if your teeth are just fine at the moment, you can still take certain measures to prepare yourself just in case. In this article we cover:
What counts as a dental emergency
How to find an emergency dentist
How much it costs to see an emergency dentist
Ways to reduce dental pain from home
How to be prepared for and help prevent dental emergencies
At the very least, you should research dental clinics near you to find out which ones offer out-of-hours treatment, and how much they charge. The good news is that if you can be treated by an NHS dentist, only a minimal fee will apply, whatever work you have done.
And do you have a dental first aid kit at home? If not, we'll explain what you should keep on hand to deal with any dental emergencies that may arise.
Tooth extraction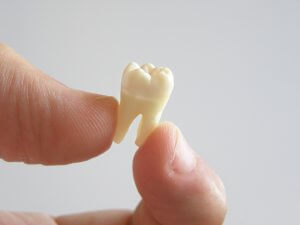 Tooth extraction is something that almost three quarters of British adults require at some point in their lives, but that doesn't make it any more pleasant.
Wisdom tooth removal is common among teenagers and adults. There is often no room to accommodate these teeth so they end up causing pain and damage to other teeth if not taken out.
Other reasons teeth might be removed include severe decay, gum disease, injury, and orthodontic work. The process itself may be uncomfortable, but thanks to the anaesthetic used, it shouldn't cause any pain. However, the extraction site will be sore for a few days afterwards.
Our guide to tooth extraction explains what to expect if you have a tooth removed, and we have some advice for recovering quickly and avoiding infection.
You can also read about the alternatives to tooth extraction, such as root canals and crowns.
If you do have to have a tooth pulled, the good news is that there are several natural-looking ways to replace it, so it needn't have a lasting effect on your smile. These options include dental implants, dentures and bridges.
Gingivitis: causes, symptoms and treatment
Gingivitis – a mild form of gum disease – affects more than three quarters of people aged between 35 and 45, but because it's completely painless in the early stages it often goes undetected.
If left untreated, gingivitis can lead to more serious gum problems and may even result in tooth loss. So how can you prevent gum disease and catch it before it becomes a problem?
In this article we'll take you through the different types of gingivitis, what causes the disease, and how to identify the symptoms. You might have noticed your gums bleeding and thought it was due to brushing too vigorously, but it could be a sign of gum disease. If in doubt, mention it to your dentist as it's just as important to take care of your gums as it is to look after your teeth.
The treatment of gingivitis depends on what stage it has reached, but in all cases the only way to stop it from recurring is to maintain good oral hygiene. Here you can read more about exactly what that involves.
Wisdom teeth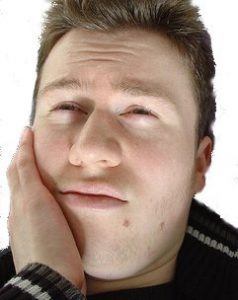 Wisdom teeth, or 'third molars', are something that many of us have to deal with at some point in our lives. Whether it's having them extracted as a teenager or dealing with an impacted tooth later in life, it's generally not a fun experience.
You can help yourself by being able to recognise the signs of complications and alerting your dentist if you think something is wrong.
In our article about wisdom teeth we answer some common questions including:
Why do we have them?
When and where do they normally come in?
Do they hurt?
Do they have to be removed?
We'll cover some of the problems that often occur with wisdom teeth – including infection and impaction – and the ways to recognise them. We'll also explain what to expect if you do need to have one or more teeth extracted.
The recovery can take a few days, but we have some tips for dealing with any pain and aiding your body's healing.
Root canal treatment
Do you live in fear of being told that you need a root canal? You might be surprised to find that it's not as bad as you imagined. Sure, it's not a very comfortable procedure, but it should be completely pain-free. It's also much better than the alternative – having your tooth extracted.
In our complete guide to root canal treatment you can discover exactly what a root canal is, how many you have in each tooth, and what happens when they become infected.
We describe the root canal treatment process in detail so you know what to expect. You can also find out how much this procedure costs with either a private or NHS dentist.
It shouldn't take too long to recover from a root filling, but we have some tips for managing any discomfort you do experience.
Dental insurance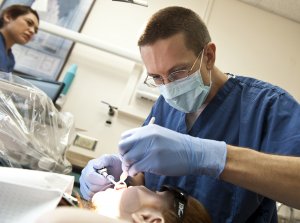 If you're considering private dental insurance, we have all the information you need to help you make up your mind.
Dental insurance in the UK can help spread the cost of NHS treatment or give you peace of mind if you need private treatment in an emergency. There are many reasons why a dental plan may make sense for you. It may be that you can't find an NHS dentist that's accepting new patients, or you'd prefer to have white fillings instead of grey.
We list some of the biggest dental insurers in the UK and explain the benefits of each one, as well as comparing dental insurance costs for both NHS and private care polices.
You'll find out the things that can vary from one policy to another so you know what to look out for when choosing one that's right for you and your family. We'll also tell you which things are usually not covered, or come at a premium when you take out dental cover.
Electric toothbrushes
Are you confident that you're brushing your teeth properly? What if your toothbrush could track your brushing and tell you how to improve your technique?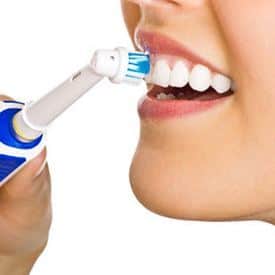 New technology used in some electric toothbrushes does just that – by connecting with Bluetooth to a mobile app. Different brushing modes let you focus on certain cleaning goals, while pressure sensors let you know if you're brushing too hard.
But how do you know if it's worth spending the extra money on a toothbrush with these special features? Research has shown that using an electric toothbrush can help remove more plaque and reduce the risk of gingivitis – but only if you're committed to maintaining good oral hygiene habits.
Check out our electric toothbrush guide to find out more about some of the most popular brands in the UK, and the features they offer. We compare different models from top toothbrush manufacturers so you can make a more informed decision about your purchase.