Looking for the best whitening toothbrush? The truth is that a toothbrush can only do so much when it comes to whitening, but it can certainly supplement your whitening routine.
Knowing how to brush effectively and maintaining excellent habits are essential for keeping your teeth clean and white. While a manual toothbrush can accomplish this, the functions found on many modern electric toothbrushes can be quite beneficial.
But, with whitening toothbrushes ranging in price from £3 to £180 or more, how can you choose the right one for you?
In this article, we analyze the features, reviews, and customer reports of some of the top models available in the UK:
In only a few moments, you'll have more insight into which whitening toothbrush is ideal for you.
Are whitening electric toothbrushes worth it?
There are plenty of electric toothbrushes on the market, like the Snow LED Toothbrush, or the AquaSonic Ultra Whitening Toothbrush, that will help you get a whiter smile. However, a toothbrush, even a whitening electric toothbrush, won't change your tooth colour significantly. What matters more is that you brush correctly twice a day.
And if you have severe tooth stains, a professional cleaning and a cosmetic dentist-approved teeth whitening product like Smile White will work much better.
Why use a whitening toothbrush?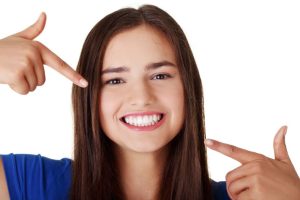 Before we begin, you should know that it doesn't matter how much money you spend on the latest whitening toothbrush; if you don't clean your teeth properly, you'll not have good oral health and you're not going to have white teeth.
Even if you have the best whitening electric toothbrush on the market, you're still likely to develop dental issues like brown stains on your teeth.
The following are some of the most common concerns that influence oral hygiene:
Not brushing your teeth twice per day
Not brushing for a minimum of 2 minutes
Ignoring the importance of thoroughly cleaning each area
Brushing too forcefully (which could damage gums or enamel)
Not using a water flosser or an interdental brush to clean between teeth
Not visiting the dentist regularly
Some, but not all, of these issues may be prevented with the use of a sonic whitening toothbrush. It is worth noting that studies show that electric toothbrushes are potentially better at removing plaque than manual toothbrushes.
Our #1 recommended teeth whitening kit
Best whitening toothbrushes
When searching for the best toothbrush for whitening teeth, you'll find that there's a huge variety available. We'll review several models and evaluate whether they're worth a try.
Snow LED Toothbrush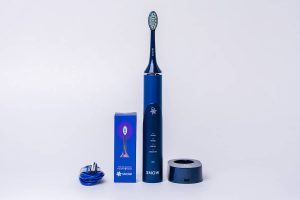 Our top pick for the best whitening electric toothbrush is Snow's LED whitening toothbrush. This electric toothbrush is designed to efficiently remove plaque while using whitening technology to whiten teeth as you brush. It features an integrated blue LED light, which has been proven in studies to accelerate the whitening process.
This toothbrush has a built-in timer and features sonic technology, vibrating up to 30,000 times per minute. There are four modes—clean, whiten, polish and sensitive—so you can personalise your brushing experience. It also has long battery life and comes with two brush heads.
Comfort – ★★★★☆ (5/5 stars)
When it comes to comfort this toothbrush is soft and gentle on teeth and gums, it's even comfortable to use for those with braces. If you like a more powerful clean then you may opt for a sonic toothbrush with a higher vibration per minute. But, if you like a brush that is a little more gentle then look no further.
User-friendliness – ★★★☆☆ (3/5 stars)
This Snow teeth whitening toothbrush is simple to use, just press the big power button on the front of the handle to turn the toothbrush on. Then keep pressing the same button to toggle through all of the modes until you decide which one you would like to use. LED lights on the front of the handle will indicate which mode the toothbrush is in.
Cleaning efficiency – ★★★★★ (5/5 stars)
It cleans very well due to the sonic technology, and as studies show, is a lot more effective than a manual toothbrush. The LED light also has more uses than just whitening and actually aids in the cleaning process by helping to reduce gingivitis-causing bacteria.
The reviews that can be seen on Amazon and elsewhere all seem very positive about the cleaning action of this sonic toothbrush!
Battery life – ★★★★★ (5/5 stars)
The battery life of this sonic toothbrush is long as advertised. You should be able to go away on a short holiday without needing to take the charger with you!
Oral B 3D White Toothbrush
The Oral-B 3D whitening toothbrush, also known as the "White Action," is a low-cost alternative that adds a little vibration to a regular toothbrush.
Comfort – ★★★★☆ (4/5 stars)
The 3D White Action has a big brush head. You may have a hard time getting this brush to the back teeth if you have a small or medium-sized mouth.
The cleaning vibrations of this teeth whitening toothbrush are not that powerful in terms of cleaning capability, and they make very little noise while in operation. It can, however, be a good option for people who have sensitive gums and prefer low-intensity settings on other high-end electric toothbrushes.
User-friendliness – ★★★☆☆ (3/5 stars)
It's an electric toothbrush, but it's about as basic as it gets. This brush doesn't have any replaceable heads, just one mode, and it is powered by a single AA battery. For some, the simplicity is appealing.
However, if you're looking for a simple brush, you may want to go with a manual toothbrush. Some customers report that the ribbed grip gathers dirt; it's difficult to clean, and it rapidly gets smelly.
Cleaning efficiency – ★★★☆☆ (3/5 stars)
When it comes to cleaning abilities, the 3D White Action comes in last. Because of the large head, getting the rear of your teeth and your back molars is difficult. Your experience may differ, but many customers claim to have had difficulty getting their teeth properly cleaned.
Battery life – ★★★★☆ (4/5 stars)
It works on a single AA battery, and customers claim that the battery lasts them for a very long time. However, because there is no built-in battery level indication, having a spare AA on hand is a good idea.
Oral-B 3D White Toothbrush summary
Many customers are happy with the long battery life. But the bulky head of the Oral-B 3D White Action makes it more difficult to clean the back of your teeth. It has just one cleaning mode and no replaceable brush heads.
Given its low price, you might just give it a go; at the very least, you'll have a backup toothbrush to take with you when you travel.
Colgate 360 Optic Whitening Toothbrush
Colgate also offers a product that they claim helps whiten teeth. This is a manual toothbrush, not a battery-powered one, like the prior one we reviewed. The Colgate whitening toothbrush has a few unique features, including:
An advanced bristle design with spiraled bristles
Special polishing bristles to whiten teeth
Ergonomic handle
A tongue cleaner on the back of the brush head
The Colgate 360 Optic whitening toothbrush has some innovative ideas. But is the toothbrush as good as it promises to be? Let's have a look at what customers say on Amazon about the Colgate whitening toothbrush.
Comfort – ★★★☆☆ (3/5 stars)
Many customers report that this toothbrush is easy to use and that the ergonomic handle with the grip makes it comfortable to hold. However, some claim in their Colgate Optic White Toothbrush reviews that the brush head is too large to reach the rear teeth.
5 out of 5 stars: The head is wide and the brush is hard.

I love how the tooth brush is fitted to fit your hand so comfortably. The color was fun also. I really enjoyed the toothbrush.
Cleaning – ★★★★☆ (4/5 stars)
When looking through the Colgate whitening toothbrush reviews, you'll see that users are quite happy with the cleaning results.
4.0 out of 5 stars: I wasn't expecting much from my new brush, but after a few days, I noticed that my front teeth were smooth, they felt like they had been polished.
Colgate whitening toothbrush summary
Many customers report that they are quite happy with the Colgate 360 Optic whitening toothbrush. However, some report that the bristles are much harder than expected.
The tongue scraper gives this toothbrush a little bonus.
Overall, we believe it would be a decent toothbrush to carry on a trip if that's all you could fit in your bag. But the Colgate 360 Optic will not provide a whitening treatment if you have brown or stains on your teeth.
Also, if you need to scrape your tongue to clean it from bacteria, you might want to look for a more effective device to accomplish this.
AquaSonic Black Series Ultra Whitening Toothbrush
The AquaSonic Black Series Whitening Toothbrush appears to offer good package contents and initial value for money. This ADA-approved electric ultrasonic toothbrush comes with a number of useful extras, including eight replacement brush heads and a travel case.
Warranty – ★★☆☆☆ (2/5 stars)
AquaSonic is a relatively new brand. There is very little information about the brand, where it came from, or how to contact them. We believe it is important for you to be aware of this before purchasing.
The manufacturer's contact information is usually included in a user handbook. However, there is no information on how to contact them or the warranty conditions. There is no warranty support page accessible at the time of publishing this article.
This does not imply that the product is of poor quality. However, we believe that these are crucial details to be aware of prior to buying the Aquasonic Black Series Ultra Whitening Toothbrush.
Cleaning and settings – ★★★☆☆ (3/5 stars)
The AquaSonic Black Series Ultra Whitening Toothbrush features four different modes:
Clean mode: for routine brushing
Soft mode: for a gentler cleaning
Whitening mode: for removing surface stains and polishing teeth
Massage mode: for improving gum health
This sounds great, but when searching through customer reviews, many don't feel much of a difference between the modes.
Design and Quality – ★★★☆☆ (3/5 stars)
The AquaSonic Black Series ultra whitening toothbrush isn't groundbreaking in terms of aesthetics or design, but it's quite appealing with its clean black finish.
While the quality and the materials seem decent, we think it falls short of the premium products of more well-known brands.
2.0 out of 5 stars: Cheap brush heads that keep breaking.

At first, it seemed great. I liked the different modes and it seemed to be doing a good job of cleaning my teeth. Then one of the brush heads broke with less than a week of use. I thought maybe it was a fluke thing, because I do not press very hard when I brush.
Well, it's only been a few days since the first brush head broke, and another one just did the same thing. I've owned other sonic toothbrushes before and never had this happen.
I don't know if it's just a bad batch of brush heads or a case of you getting what you pay for, but buyer beware! Your money is better spent on a different toothbrush.

Review by ShopAHolic
Battery lifetime – ★★★☆☆ (3/5 stars)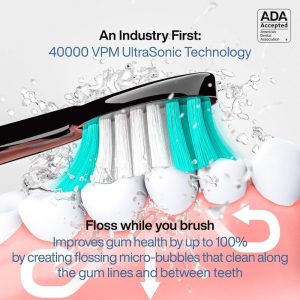 The company claims that a full charge will last up to 30 days, and you can leave the charger at home when travelling.
It has a built-in lithium-ion battery, which is preferable to a brush with a NiMH battery, which is found in certain, mostly older variants.
When reading some AquaSonic Black Series Ultra Whitening Toothbrush reviews, you'll find many customers saying they are happy with the power of the battery. However, not all of them:
2.0 out of 5 stars: After 5 months of regular use, this toothbrush stopped charging properly. It was good while it lasted – the timer for quadrant cleaning was useful, and the ultra-fast vibrations made for efficient toothbrushing. However, it strangely started losing charge quickly, from a few days to just one day of use.

Review by catriona
Teeth whitening – ★★★☆☆ (3/5 stars)
As the name implies, the manufacturer included a "whitening mode" in the AquaSonic Black Series Ultra whitening toothbrush.
Although this brush has a whitening mode, keep in mind that a toothbrush cannot whiten teeth directly. A toothbrush may make teeth seem whiter by removing stains from the exterior surface of the teeth, but it cannot affect the true tooth colour.
Have a look at what customers are saying about the AquaSonic Black Series whitening mode:
3.0 out of 5 stars: Okay. Guess this product works, it's just not for me. I didn't find the experience significantly different from my regular brushing, the whitening aspect doesn't really do anything different. The timer works as described.

Review by Juicyp
2.0 out of 5 stars: This product stopped working 2 years later. And out of nowhere, nearly 2 years on the nose, it's non-responsive. Good deep clean but I didn't notice any evidence of its whitening claims.

Review by Reux
To summarise, they say that the toothbrush works, but they are not noticing any differences when they use the whitening mode instead of the cleaning mode.
AquaSonic Ultra whitening toothbrush summary
The AquaSonic Black Series Ultra Whitening Toothbrush is a powerful device that stands up to some of the more well-known brands, especially when it comes to value for money.
It effectively cleans teeth, has nice box contents, and has vital functions such as a timer and pacer. However, it lacks the quality of the larger brands, and the brush's positive aspects are outweighed by its flaws. There is no clear or readily accessible manufacturer's support, and AquaSonic does not make replacement brush heads available.
As a result, the AquaSonic Black Series Ultra Whitening Toothbrush is not our top recommendation. If you feel it's good value for money, you can check for discounts on Amazon by clicking the button below.
If you want to know more about this toothbrush before you commit to buying it, watch the following video for an in depth review:
Whitening toothbrush comparison
None of these toothbrushes are a bad choice. But keep in mind that a toothbrush, even one marketed as a whitening toothbrush, isn't going to affect your tooth colour that much; it's more important that you brush properly for the recommended time twice a day.
We think investing in a good premium toothbrush is the right choice to achieve proper teeth cleaning and good oral health that will ultimately result in a bright white smile.
The toothbrush we recommend is the Snow teeth whitening toothbrush. Yes, it's pricier, but if you're looking for a premium product from a good brand, this is the one we recommend.
We have already discussed its integrated blue LED technology for whitening, but it's worth mentioning that it can help maximise teeth whitening effects if you use this toothbrush with whitening toothpaste and as a supplement to any whitening treatments.
Besides its whitening technology it delivers sonic cleaning power with 30,000 vibrations per minute and 4 brush modes. And, as standard with a lot of high-end electric toothbrushes, it includes a timer and quad pacer so you know how long to brush for and when to change areas of your mouth.
The following table summarises the whitening toothbrushes discussed in this article so you can easily compare them. We hope this helps you make a decision on which one is right for you.
Best Whitening Toothbrushes

Snow LED Whitening Electric Toothbrush

Integrated blue LED light for whitening

Built-in timer and quad pacer

Oral-B 3D White Action Power Toothbrush

test

Battery powered: Single AA battery

test

Colgate 360 Degree Advanced Optic White Toothbrush

Tongue cleaner on the back of the brush

AquaSonic Black Series Ultra Whitening Toothbrush

Eight replacement brush heads
Conclusion
When searching for the best whitening toothbrush or the best electric toothbrush for whitening, you'll discover a range of devices. These toothbrushes are good products, however, we think it's better to search for a good quality electric toothbrush instead. Every toothbrush will make your teeth whiter eventually when it properly removes plaque.
If you have brown stains on your teeth and you're looking for a teeth whitening solution, here are the solutions we recommend instead:
In addition to using a high-quality whitening toothbrush, here are some fantastic solutions that can help you in getting the white teeth you really want:
Treatment Time: 9-30 minutes

Treatment Duration: 21 days (4 courses included)

Main Whitening Ingredient: Hydrogen and carbamide peroxide

Treatment Time: 10 minutes

Main Whitening Ingredient: PAP+ whitening formula

Other ingredients: Nano-hydroxyapetite for remineralising enamel and potassium citrate to desensitise teeth

Good for: Sensitive teeth

Main ingredient: Hydrogen peroxide

Treatment Time: 9-30 minutes

Good for: No mess because they dissolve as they whiten

Main feature: Hydrogen peroxide free

Treatment Time: 9-30 minutes

Main Whitening Ingredient:PAP+ whitening formula

Other ingredients: Nano-hydroxyapetite for remineralising enamel

Good for: Sensitive teeth

Includes: LED mouthpiece to enhance whitening

Main features: Whitening powder that is hydrogen peroxide free

Main Whitening Ingredient:PAP+ whitening formula

How to use: Apply your regular toothpaste to your toothbrush then dip it into the whitening powder then brush as normal
FAQ
Are whitening toothbrushes good?
Electric toothbrushes help remove stains and may make your teeth appear whiter. But, it is not as effective as professional teeth whitening, bleaching, or a whitening kit.
Do LED whitening toothbrushes work?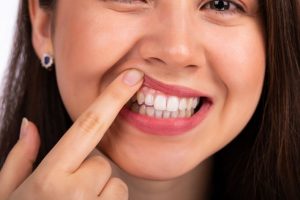 LED whitening toothbrushes have the same LED whitening technology built in that is also found in LED whitening kits. However, it might be better to purchase separate devices.
What is the best manual whitening toothbrush?
Colgate offers a great manual whitening toothbrush called the Colgate 360 optic white toothbrush. But, whether it is the best comes down to personal preference; check out Oral-B toothbrushes as well.
What is the best Sonicare toothbrush for whitening?
Philips offers the Sonicare DiamondClean Smart 9500. It's a premium-quality electric toothbrush that also has a whitening mode built-in. It's a bit pricier but may deliver results.
What is the best whitening toothpaste to use with an electric toothbrush?
The Crest 3D White Brilliance Toothpaste is one of the most popular whitening toothpastes. It has hundreds of favourable reviews online and claims to eliminate stains in five days.
What is the best toothbrush for whitening?
The Snow LED whitening toothbrush is a popular toothbrush featuring a whitening option. Manual whitening toothbrushes, such as the Colgate Optic 360, are also available.
What is the best electric toothbrush for whitening teeth?
Another popular toothbrush with a whitening mode is the AquaSonic Black Series Ultra Whitening. There are also simpler models, like the Oral-B 3D whitening toothbrush.
Sign up to receive the latest news and offers from Dentaly.org