Looking for the best whitening toothbrush? The truth is that a toothbrush can only do so much when it comes to whitening, but it can certainly supplement your whitening routine.
Knowing how to brush effectively and maintaining excellent habits are essential for keeping your teeth clean and white. While a manual toothbrush can accomplish this, the functions found on many modern electric toothbrushes can be quite beneficial.
But, with whitening toothbrushes ranging in price from $5 to $200 or more, how can you choose the right one for you?
In this article, we analyze the features, reviews, and customer reports of some of the best electric whitening toothbrushes available in the US.
Best Whitening Toothbrush


Best LED whitening toothbrush


"Whitening toothbrush with LED technology built-in"

Best ultrasonic whitening toothbrush


"good all-round toothbrush with whitening mode"

"Electric whitening toothbrush ideal for travel"

"Budget-friendly whitening toothbrush"

Why use a whitening toothbrush?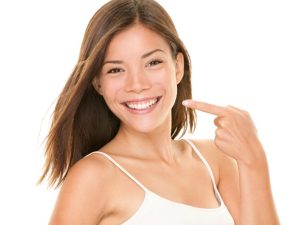 Before we begin, you should know that it doesn't matter how much money you spend on the latest whitening toothbrush; if you don't clean your teeth properly, you won't have good oral health, and you're not going to have white teeth.
Even if you have the best whitening toothbrush on the market, you're still likely to develop dental issues like brown stains on your teeth.
The following are some of the most common concerns that influence oral hygiene:
Not brushing your teeth twice per day
Not brushing for a minimum of 2 minutes
Ignoring the importance of thoroughly cleaning each area
Brushing too forcefully (which could damage gums or enamel)
Not using a water flosser or an interdental brush to clean between teeth
Not visiting the dentist regularly
Some, but not all, of these issues may be prevented with the use of an electric whitening toothbrush, which has been shown to potentially be better at removing plaque than manual toothbrushes.
Best whitening toothbrushes
When searching for the best electric toothbrush for whitening teeth, you'll find that there's a huge variety available. We'll review several models and evaluate if they're worth a try.
Snow LED whitening toothbrush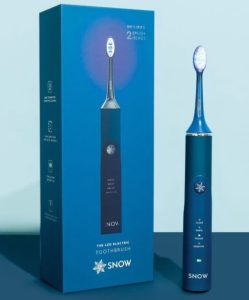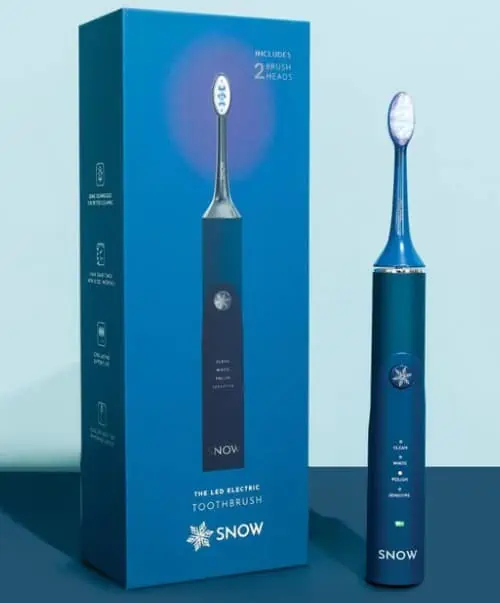 Did you know there's a Snow LED toothbrush in addition to the Snow at-home teeth whitening kit? This toothbrush uses blue LED light and sonic technology to whiten and clean your teeth.
The new Snow LED electric toothbrush is designed specifically to clean plaque from teeth and give effective whitening technology. That's a result of its built-in blue LED light, which has been shown in tests to help speed up the teeth-whitening process.
For individualized care, this LED toothbrush also includes 4 cleaning modes: clean, whiten, polish, and sensitive. It also uses sonic technology, which has been proven to remove plaque more efficiently than a manual toothbrush.
The Snow LED toothbrush is a sonic toothbrush that successfully removes plaque from your teeth and gums by vibrating at 30,000 times per minute. Additionally, it has a blue LED light that might aid in tooth whitening.
There isn't much proof that LED lights can whiten teeth on their own, but they can activate whitening agents and quicken the bleaching process when combined with whitening gel.
One thing is for certain: if you're interested in having your teeth whitened using Snow's tooth whitening kit, strips, or other products, the Snow toothbrush may be a wonderful addition to your oral hygiene regimen.
Read our full review of the Snow LED toothbrush here.
cariPRO ultrasonic toothbrush (features a whitening mode)
The cariPRO ultrasonic toothbrush, which cleans with 40,000 vibrations per minute, contains everything you need to maintain healthy, clean teeth.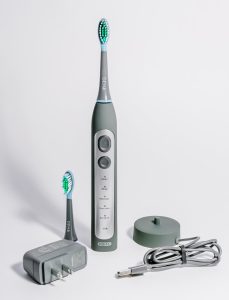 It is offered by the same company which provides the Smile Brilliant professional at-home teeth whitening system. This toothbrush removes plaque from teeth using sonic vibrations, which has been shown in research to considerably lower plaque reduction compared to manual brushing.
It features five cleaning modes for individualized care: clean, whiten, massage, gum care, and sensitive.
Using the cariPRO, according to Smile Brilliant, will benefit you in the following ways:
Enhance your oral health: The cariPRO may improve gum health in only two weeks and eliminates 7 times as much plaque as a manual toothbrush.
Brighten your smile by using the cariPRO every day to eliminate surface stains from your teeth.
Save money: cariPRO is a quality toothbrush that costs half as much, ships for free, and offers complete returns within 60 days.
Read our full review about the cariPRO ultrasonic toothbrush.
Oral B 3D whitening toothbrush
The Oral-B 3D whitening toothbrush, also known as the "white action," is a low-cost alternative that adds a little vibration to a regular toothbrush.
Comfort: The 3D White Action has a big brush head. You may have a hard time getting this brush to the back teeth if you have a small mouth. Although the cleaning vibrations of this whitening toothbrush are not that powerful in terms of cleaning capability, they make very little noise while in operation. It can be a good option for people who have sensitive gums and prefer low-intensity settings on other high-end electric toothbrushes.
User-friendliness: It's an electric toothbrush, but it's about as basic as it gets. This brush doesn't have any replaceable heads, just one mode, and it is powered by a single AA battery. For some, the simplicity is appealing. However, if you're looking for a simple brush, you may want to go with a manual toothbrush. Some customers report that the ribbed grip gathers dirt; it's difficult to clean, and it rapidly gets smelly.
Cleaning efficiency: When it comes to cleaning abilities, the 3D White Action comes in last compared to the options in this article. Because of the large head, getting to the rear of your teeth and your back molars is difficult. Your experience may differ, but many customers claim to have had difficulty getting their teeth thoroughly cleaned.
Battery life: It works on a single AA battery, and customers claim that the battery lasts for a very long time. However, because there is no built-in battery level indication, having a spare AA on hand is a good idea.
Given its low price, you might just give it a go; at the very least, you'll have a backup toothbrush to take with you when you travel. Click the button below to buy the Oral-B 3D whitening toothbrush.
AquaSonic Black Series Ultra Whitening Toothbrush
The ADA approved AquaSonic Black Series whitening toothbrush offers good package contents and initial value for money. It also includes eight replacement brush heads and a travel case.
Warranty: There is no warranty support page accessible at the time of publishing this article, and there is not much information on how to contact the manufacturer.
Cleaning and settings: The AquaSonic Black Series Ultra whitening toothbrush features four different modes: clean, soft, whitening, and massage.
Design and Quality: It looks quite appealing with its clean black finish. However, we think the quality of the materials fall short of the premium products of more well-known brands.
Battery lifetime: It has a lithium-ion battery built-in, and the company claims that a full charge will last up to 30 days. So might be able to leave the charger at home when traveling.
Teeth whitening: As the name implies, the manufacturer included a "whitening mode" in the AquaSonic Black Series Ultra whitening toothbrush. But when reading some reviews, you'll notice that many customers don't notice any differences when using the whitening mode instead of the cleaning mode.
3.0 out of 5 stars: Okay. Guess this product works, it's just not for me. I didn't find the experience significantly different from my regular brushing, the whitening aspect doesn't really do anything different. The timer works as described.

Review by Juicyp
As a result, the AquaSonic Black Series Ultra Whitening Toothbrush is not our top recommendation. If you feel it's good value for money, you can check for discounts on Amazon by clicking the button below.
Whitening toothbrush comparison
cariPRO vs AquaSonic Black Series Ultra Whitening Toothbrush

Includes 8 replacement heads


No assurance if there's warranty or support

Materials aren't of the highest quality

Replacement brush heads may have supply and availability issues

Wireless induction charger


100% money-back guarantee
None of these are bad toothbrushes. But keep in mind that a toothbrush, even one marketed as a whitening toothbrush, isn't going to affect your tooth color that much; it's more important that you brush properly at the recommended time twice a day.
We think investing in a good premium toothbrush is the right choice to achieve proper teeth cleaning and good oral health that will ultimately result in a bright white smile. The toothbrush we recommend is the Snow LED Whitening Toothbrush. Yes, it's pricier, but if you're looking for a premium product from a good brand, this is the one we recommend.
This toothbrush leaves your smile whiter and more radiant thanks to its blue LED whitening support and sonic cleaning technology. It also adapts every brushing session to your specific needs thanks to its four distinct modes: Clean, Whiten, Polish, and Sensitive.
Read our full review about the Snow Whitening Toothbrush here.
Do electric toothbrushes whiten teeth?
If you are wondering if electric toothbrushes make teeth whiter, also watch the following video to learn what cosmetic dentist Dr Chhaya Chauhan thinks about it.
Conclusion
When searching for the best whitening toothbrush or the best electric toothbrush for whitening, you'll discover a range of devices. These toothbrushes are good products, but we think it's better to search for a good quality electric toothbrush instead. Every toothbrush will make your teeth whiter eventually when it properly removes plaque.
If you have brown stains on your teeth, and you're looking for a teeth whitening solution, here are the options we recommend instead:
In addition to using a high-quality whitening toothbrush, here are some of our product recommendations that can assist you in getting the white teeth you really want:
Other teeth whitening methods


Best for whitening on the go

Wireless, portable charging case

Smile Brilliant whitening kit

Best for professional results

Dentist-grade quality whitening gel

Whitens teeth up to 8 shades whiter in one treatment

Best non-peroxide whitening kit


Whitens teeth without causing sensitivity

You may see full results after just 1–2 treatments

Hydroxyapetite aids in the remineralization of enamel.

Get 10% off your order with code DRBRITE10

Teeth whitening toothpaste (Colgate Optic White)
FAQ
Are whitening toothbrushes good?
Electric toothbrushes help remove stains and may make your teeth appear whiter. But, it is not as effective as professional teeth whitening, bleaching, or a whitening kit.
Do LED whitening toothbrushes work?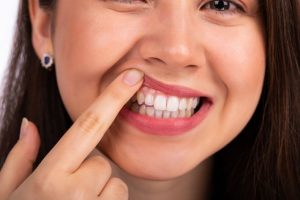 LED whitening toothbrushes have the same LED whitening technology built in that is also found in LED whitening kits. However, it might be better to purchase separate devices.
What is the best manual whitening toothbrush?
Colgate offers a great manual whitening toothbrush. The model name is "Colgate 360 Optic White toothbrush." Oral-B also sells whitening toothbrushes.
What is the best Sonicare toothbrush for whitening?
Philips offers the Sonicare DiamondClean Smart 9300. It's a premium-quality electric toothbrush that also has a whitening mode built in. It's a bit pricier, but may deliver results.
What is the best whitening toothpaste to use with electric toothbrush?
The Crest 3D White Brilliance Toothpaste is one of the most popular whitening toothpastes. It has hundreds of favorable reviews online and claims to eliminate stains in five days.
What is the best toothbrush for whitening?
The AquaSonic Black Series Ultra Whitening is a popular toothbrush featuring a whitening option. Manual whitening toothbrushes, such as the Colgate Optic 360, are also available.
What is the best electric toothbrush for whitening teeth?
A popular toothbrush with a whitening mode is the AquaSonic Black Series Ultra Whitening. There are also simpler models, like the Oral-B 3D whitening toothbrush.
Sign up to receive the latest news and offers from Dentaly.org