Thinking about trying out a charcoal toothbrush? Activated charcoal has recently become popular in oral hygiene products as a natural way to whiten your teeth and detoxify your gums. So if you're reading this, you're probably wondering which charcoal-infused toothbrush is the best, or maybe whether or not it's even worth trying.
In order to help you choose the best toothbrush for your routine, we at Dentaly.org have put together this article looking at activated charcoal brushes, in which we will answer the following questions:
Do charcoal toothbrushes work?
Are they safe?
What is the best activated charcoal toothbrush?
Is there a charcoal bristle electric toothbrush?
We hope that by the time you finish reading you'll have a better idea of how activated charcoal works to whiten teeth and whether you want to give it a try. If you do, we've also written a short review of some of the best and most popular charcoal toothbrushes currently on the market. So, let's get started by looking at the benefits and whitening effects of an activated charcoal toothbrush, and if it's even safe to use.
How does an activated charcoal toothbrush work?
Activated charcoal is a substance used to treat poisoning and purify water. It's also found in beauty and health products for things such as skincare, or kidney and gastrointestinal health. This is because activated charcoal is extremely porous and absorbs harmful microbes and toxins at a microscopic level.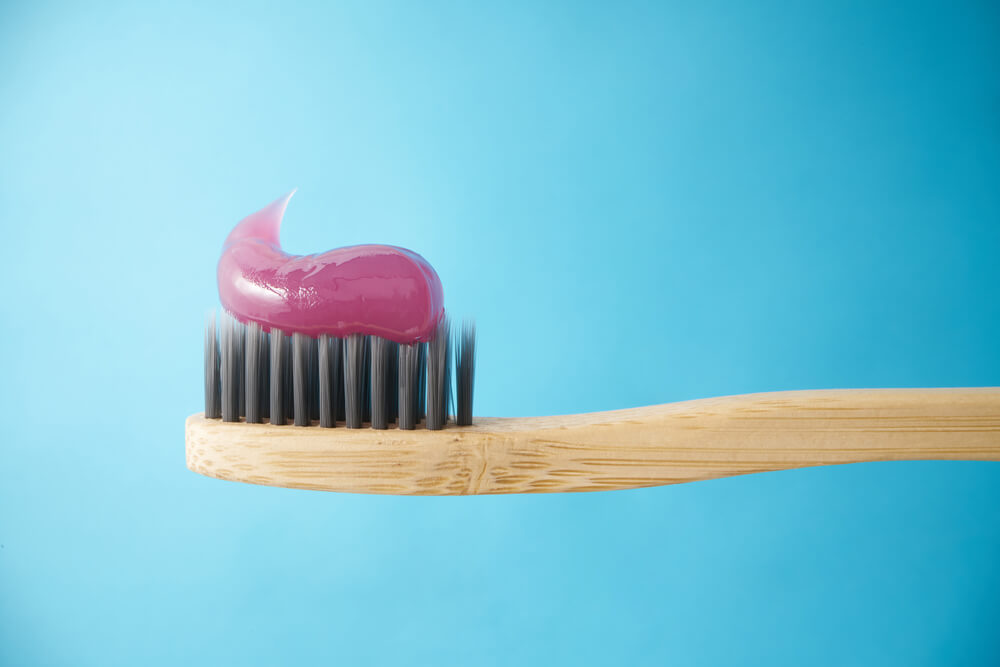 Charcoal toothbrushes are also designed to take advantage of this effect. Their bristles aren't actually made entirely out of charcoal, but rather nylon that has been infused with charcoal. The idea behind these bristles is that they will whiten your teeth by removing stains gradually with consistent brushing.
We'll talk about the safety and effectiveness of charcoal in a bit, but this is meant to offer an alternative to potentially harmful methods to whiten teeth. You can read more about activated charcoal and how it is used in oral health in our activated charcoal article.
Are charcoal toothbrushes safe?
As always, safety is top priority. In short, hygiene products with charcoal are safe to use. People have used charcoal around the world as a detoxifying agent for many years. Doctors use it medicinally to counteract several types of poisoning. Using it for oral hygiene purposes isn't new either.
It may seem kind of crazy to think that putting coal in your mouth wouldn't be dangerous, but for years, before the dental toothpaste we all know, charcoal was one of several substances used to brush teeth. In fact, it wasn't as abrasive as other options (like salt) and therefore was less damaging to enamel.
Of course, it's not advisable to consume significant amounts of activated charcoal powder, and you should avoid inhaling it at all costs.
Do charcoal-infused toothbrushes work?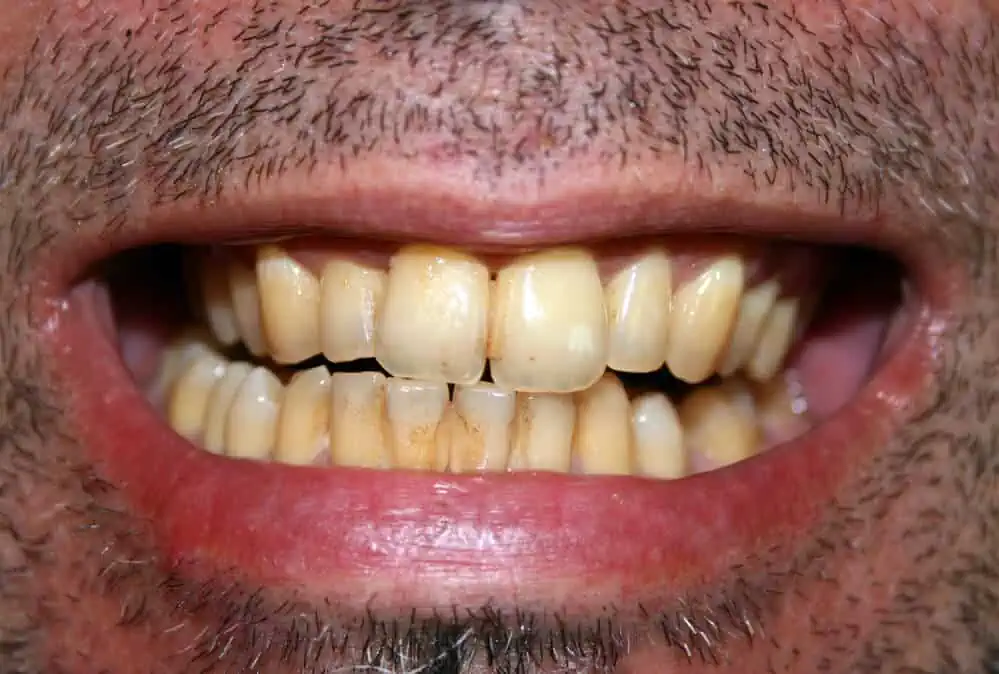 We know that it's safe to use charcoal toothbrushes, but are they good for anything? Lots of people swear by them, but there isn't much scientific research on activated charcoal's whitening effect.
What's more, there have been no peer-reviewed studies focused on whitening from carbon-infused toothbrushes whatsoever.
So, we have to look at other studies for insight and, unsurprisingly, they give conflicting evidence. In a study designed to measure and compare the effectiveness of different whitening agents in toothpaste, activated charcoal showed an ability to whiten teeth. The study used teeth from cows that were stained with black tea, then measured the performance of different whitening agents after continued use. Though it was not the most effective of all, charcoal's whitening power was statistically significant.
Of course, another recent study did not find strong evidence to support charcoal whitening. This study also used bovine teeth, comparing the bleaching effect of charcoal with carbamide peroxide and regular toothpaste. It's worth noting that the study only looked at results after two weeks of brushing.
If we move outside the realm of whitening, we find an interesting study that did use charcoal toothbrushes. This study was focused on the antimicrobial properties of activated charcoal. They found that bristles infused with activated carbon had about half as much bacteria as regular toothbrush bristles after seven days of use.
Dentist's opinion on activated charcoal
Here's a video from Dr. Joe Nemeth, DDS, in which he talks a bit more about the potential risks and benefits of activated charcoal from a dental health perspective:
If you don't want to sit through the video, here's a quick summary of what Dr. Nemeth has to say:
Activated carbon probably does whiten teeth. However, the effect is probably the result of abrasive qualities.
Excessive use of abrasives can damage enamel or irritate gums.
Long-term studies haven't been done so we can't say definitively how well it will work.
If you have crowns or veneers, they probably won't whiten as well as natural teeth.
It's probably best to use activated charcoal powder or charcoal toothpaste once in a while, rather than every day.
Use activated charcoal products carefully until more research is done on its long-term effects.
So it hasn't been definitively proven that black charcoal will whiten your teeth. Even so, some scientific evidence and traditional wisdom suggest that there could be an advantage to using a carbon infused toothbrush over a regular one.
Best charcoal bristle toothbrush
We've had a look at the safety and benefits of an activated charcoal-infused toothbrush. Now it's time to show you a few of our favorite options. For the sake of convenience we've put them into a handy table so you can get quickly get an idea:
| | | | |
| --- | --- | --- | --- |
| | | | |
| | Oral-B charcoal toothbrush | Standard charcoal toothbrush | |
| | Issha charcoal bamboo toothbrushg | Bamboo charcoal toothbrush | |
| | Greenzla kids charcoal toothbrush | Charcoal toothbrush for kids | |
|  | Oral-B charcoal bristle electric brush head | Charcoal electric brush head replacement | |
If any of these brushes pique your interest, simply read on for more details on exactly why we like them.
Activated charcoal toothbrush
As far as standard toothbrushes go, we really like the charcoal toothbrush from Oral-B. This brush comes with extra soft charcoal bristles and an ergonomic handle. Best of all, these toothbrushes are made in the US by one of the most trusted brands in oral hygiene products.
We aren't the only ones who like it though. There are lots of users who are very happy with this charcoal toothbrush and have left reviews online to talk about their results. Here's an example:
I have fallen in love with these brushes. So much nicer then your usual tooth brush alot of times I find my gums bleeding after brushing my teeth not with these! A noticeable change in whiteness after just a few use.

A. Nicole, Amazon reviewer
If you're looking for a straightforward and affordable charcoal toothbrush, you can't go wrong with an Oral-B.
Bamboo charcoal toothbrush
Activated charcoal already has a natural feel to it, so it only makes sense to pair it with an eco-friendly, bamboo handle.
These Isshah biodegradable charcoal toothbrushes come in a pack of 4 and feature smooth, splinter-free, water-resistant bamboo handles.
The packaging is biodegradable, too, so you can brush your teeth guilt-free!
Charcoal toothbrush for kids
Another similar option that is great for kids is the Greenzla kids bamboo charcoal toothbrushes. These are made from natural wood and BPA-free biodegradable nylon, with extra-soft bristles.
They are also a better size for kids' hands and mouths, and come with colorful handles so you can tell them apart.
Electric toothbrush heads with charcoal bristles
Maybe you want to try out an activated charcoal toothbrush but are deeply in love with your current electric brush and don't want to give it up. If that sounds familiar, you are in luck.
Well, only if you have an Oral-B.
They offer charcoal bristle replacement heads that are compatible with almost all models (the main exception being their latest iO series) so you can add activated carbon into your tooth-cleaning routine without even changing your brush. You can find other brands of black charcoal heads for Oral-B electric brushes that are cheaper, but we will warn you that you may void the warranty on your toothbrush base by using an off-brand head.
Unfortunately, Phillips Sonicare doesn't include a charcoal head, and there aren't currently any off-brand ones on the market. So, Sonicare users are out of luck here, but that doesn't mean there aren't any sonic brush options out there.
Conclusion
Although there isn't definitive scientific proof that activated charcoal can whiten your teeth, it does have an established history as a purifying substance and traditional use in dental hygiene. But while we wait for more studies to be conducted, it won't hurt to try out this natural alternative to chemical whitening agents.
Between standard, electric, and natural vegan options, there are brushes available to fit into any routine. If you're interested, talk to your dentist, try an activated charcoal toothbrush, and see how it works for you! And if you're looking for a whitening toothbrush you can check out our guide to the best whitening toothbrushes.
FAQs
How do charcoal toothbrushes work?
Activated charcoal in incredibly porous, which allows it to absorb different substances very effectively on a microscopic level. For instance, it is ingested to absorb poison in the stomach. Although it is not completely confirmed by science, this porousness can theoretically absorb staining from teeth. Charcoal's abrasive qualities also contribute to this effect.
Is there a difference in how to use a charcoal toothbrush?
Charcoal bristle toothbrushes work exactly the same way as your everyday toothbrush. That said, you may want to brush carefully at first. Activated charcoal is abrasive and could cause irritation.
Should I ask my dentist before using activated charcoal?
Activated charcoal has been used for years in various ways. If you are using a known activated charcoal toothbrush as directed, there should be no danger. Ask your dentist about specific concerns.
Sign up to receive the latest news and offers from Dentaly.org