After all the recent hype, are you considering trying the Burst sonic toothbrush? Maybe you are considering switching from a different brand of electric brush. Maybe you finally want to make the change from a traditional brush to see for yourself if it really makes a difference. No matter what reason you may have for thinking about acquiring a Burst sonic toothbrush, we are here to help you decide if it's the right toothbrush for you and answer a few questions you probably have, like:
Do I really need an electric toothbrush?
Is Burst worth the price?
How does it stand up to the competition?
In this article we are going to go over the features of the Burst sonic toothbrush to give you our impressions and compare its specs with similar products. With our analysis alongside Burst oral care brush reviews from other users, you'll hopefully feel informed enough to decide whether or not to order a Burst sonic toothbrush to try for yourself.
Electric vs. manual toothbrushes
First things first. It should go without saying that a manual toothbrush is a perfectly appropriate tool for brushing your teeth. If you think you need to switch to an electric brush because otherwise your teeth won't be adequately cleaned, that's not necessarily true. The quality of your oral hygiene routine will vary more depending on your habits, such as time spent brushing every day and how often you replace worn-out brushes, rather than whether or not your toothbrush uses a battery.
However, electric brushes are considered by many dentists to be an improvement on the traditional toothbrush thanks to features that improve efficiency, user experience, and make it easier and more convenient for you to brush properly every day. In fact, several studies do show an improvement in plaque removal when switching from a manual toothbrush to electric.
Therefore, an electric toothbrush may not represent a change in the way that we think about brushing our teeth, but it can provide a more efficient cleaning and be very useful in forming better habits. You can read our full guide if you want more information on how to brush your teeth properly.
Our Burst sonic toothbrush review
The Burst sonic charcoal toothbrush has many standard characteristics of an electric toothbrush like replaceable heads and a charging station, among others. However, there are several unique features that distinguish it from other similar products, as well as a lifetime warranty and a subscription to new brush heads delivered by mail every 90 days.
These things, combined with a significantly lower price point ($70 for a standard kit vs. $200+) than many other electric brushes, are the main selling point of Burst. So, let's have a closer look to determine whether it's as good a value as many say. You can also read more about the best electric toothbrushes.
Features of the Burst toothbrush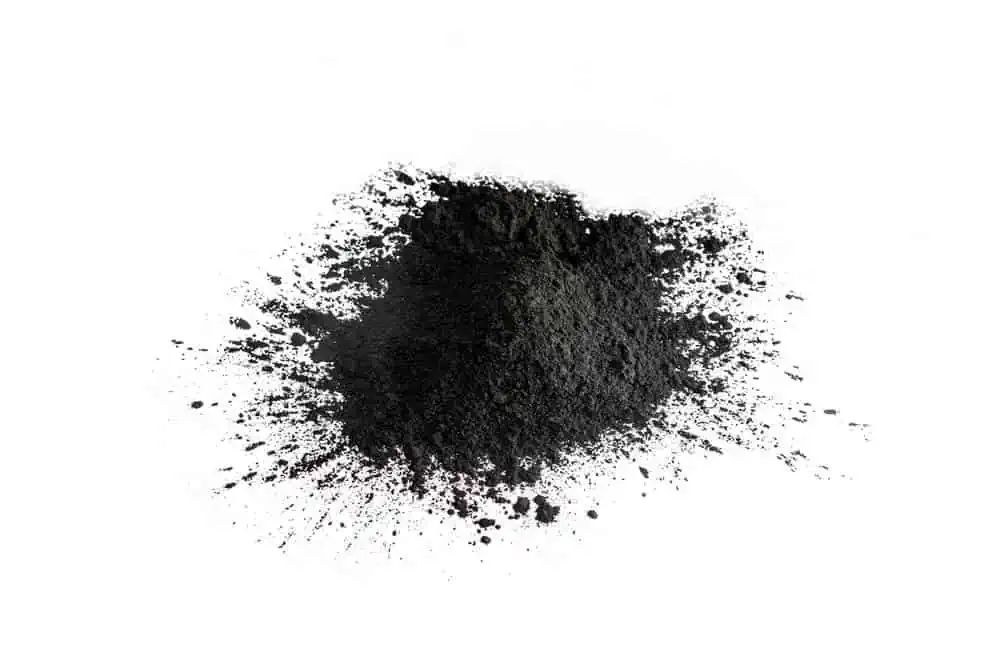 Charcoal-infused bristles
The bristles on a Burst toothbrush are infused with a special type of charcoal known as Binchotan, or white charcoal, which has been used in Japan for centuries for cleaning the air and purifying drinking water, among other things. This infused charcoal is said to help naturally whiten your teeth every time you brush.
33,000 sonic vibrations per minute
Unlike some other electric models, Burst toothbrushes don't have a rotating head. Instead, it provides a deep clean through a powerful motor that vibrates the bristles 33,000 times every minute. Although there are other electric toothbrushes that use sonic vibration, none currently on the market operate at such a high rate.
Two-minute timer with quad interval technology
One of the main problems people have when brushing their teeth is time. Most people don't brush for long enough, and even if they do, it's likely that they focus more on some parts of their mouth than others. Burst's timer is designed to inform you when to change from one quadrant of your mouth to another so you can clean all of your teeth evenly for the full time necessary.
Different intensity settings
The motor has three different modes that you can use when brushing:
Whitening: The strongest setting delivers the promised 33,000 vibrations per minute to remove staining in addition to plaque.
Sensitive: This mode is for users with sensitive teeth, vibrating at a much lower rate than whitening mode.
Massage: Finally, the lowest setting causes the bristles to vibrate in pulses for sore areas and to improve gum circulation.
Four-week battery life
Although the charging stand is fairly sleek and takes up minimal space on your counter, you can just as easily keep it in the cabinet, as a Burst toothbrush can be used every day for four weeks on a single charge. When the battery is running low you will see an indicator light up. Just plug it in overnight and you'll be ready to go for another month.
What do I get when I buy a Burst toothbrush kit?
When you buy a Burst toothbrush kit, the contents will depend on whether you choose add-ons or no — there's the basic kit, and then there are subscriptions you can select.
Basic Burst sonic toothbrush kit
A standard Burst toothbrush kit contains the following items:
The Burst sonic toothbrush
One replaceable brush head
USB charging base
USB wall adapter
Subscription service & lifetime warranty
When you purchase a Burst toothbrush you also sign up for a subscription service that will send you replacement heads for your toothbrush every three months. You can choose to opt out of the service after you order the toothbrush and instead order a replacement online when you want one, but it is a convenient way to ensure that you aren't brushing with a worn-out head.
There are additional subscription services that you can choose to add on as well, including whitening strips, charcoal floss, and toothpaste. These will be sent to you every 90 days, along with your new toothbrush head.
Another feature that stands out is the lifetime warranty. As long as you subscribe to their service, Burst will send you a brand new toothbrush at no cost if the one you have stops working. There is also a two-year warranty after purchase regardless of whether or not you subscribe.
What does a Burst sonic toothbrush cost?
The Burst toothbrush kit is available online in black or white at a recommended retail price of $69.99 and comes with an automatic subscription to the replacement brush head service. These heads cost $6 and are sent to you every three months.
The limited-edition rose gold version is a bit more expensive at a recommended $99.99, though it does come with a travel case which is not included with the black and white models. Replacement brush heads in rose gold also cost slightly more, at $7 per head instead of $6.
Besides what comes in the box, there are all sorts of other goodies you can purchase separately at the following prices:

Charcoal expanding floss: $12.99 one-time purchase (including dispenser), then $6.99 for refills with subscription.
Fluoride toothpaste: $9.99 one-time purchase, or $6.99 with subscription.
Whitening strips: $19.99 one-time purchase, or $14.99 with subscription.
Travel case: $12.99 (included with rose gold brush)
BURSTkids Sonic Toothbrush
Burst also makes a toothbrush designed by dental professionals just for kids. It features the same quality build as the Burst, but with some kid-friendly adjustments:
Super-soft bristles
Comfortable grip for small hands
2 modes: Standard and Sensitive
Plus it comes in 3 fun colors—purple, blue and pink.
Competitor comparison
Now let's take a look at how it stands up to similar products from competing brands. An important note to consider is that, as a new company, Burst currently only has one model of electric toothbrush available, while more established brands like Oral-B and Sonicare have various models with different features and price points. Read our Sonicare toothbrush review for more information.
There are models like the Sonicare DiamondClean Smart, which has a wealth of additional features like interchangeable brush heads, various sensors, a stylish charging station and even an app that helps you track how well you are brushing. However, a toothbrush like this will cost almost three times as much as a Burst sonic toothbrush that, for all intents and purposes, performs just as well.
Therefore it's safe to say that unless you are looking for the most interactive toothbrush available, you'll probably be shopping in a more reasonable price range. For our purposes we'll concentrate on toothbrushes that are similar in their power, features, and price range in order to focus a bit more on the details.
Burst vs. CariPRO Ultrasonic
Another toothbrush that provides optimal cleaning for an affordable price is the CariPRO Ultrasonic Toothbrush. This toothbrush is designed by professional oral healthcare brand Smile Brilliant. It is a bit more expensive than the Burst, but it also delivers 40,000 vibrations per minute to eliminate plaque, whiten teeth and improve gum health. So much so, in fact, that it has been shown to remove 7x more plaque than a manual toothbrush and you can see healthier gums in just two weeks.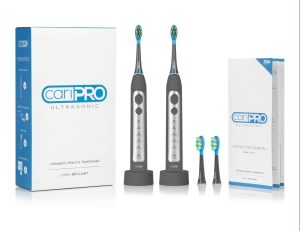 Plus, with sonic vibrations from the CariPRO, you'll have teeth 2x whiter than they would be with a manual brush. Have a look at just some of the other awesome features of the CariPRO:
5 brush modes—clean, white, massage, gum care, and sensitive
30-day battery life on a single charge
Ergonomic, slim design, with sleek graphite gray soft-touch grip
Waterproof—yes! you can use it in the shower!
Auto-interval smart timer, 2 minutes and 30-second quadrants
Wireless charging dock
Full 2-year warranty
All in all, this toothbrush is top quality with amazing features like 5 cleaning modes, a 30-day battery life and 40,000 vibrations per minute. It's very affordable when compared with other toothbrushes that offer similar features, and with a 60-day trial period, you can try it completely risk free!
Burst vs. Oral-B Pro 3000
The Oral-B Pro 3000 is similar to the Burst in that it has three modes and an automatic brushing timer. It differs significantly in that it is not a sonic toothbrush but rather one with a head that oscillates 8,800 times per minute—much less than Burst's 33,000. Its battery life (at ten days) it is significantly shorter than the Burst's. It is worth mentioning that the Oral-B charging base must be plugged into the wall, while that of the Burst is USB compatible.
Some of its features not found on the Burst include a pressure sensor, indicator bristles, and Bluetooth connectivity accompanied with an app. The indicator bristles are meant to inform you when it's time to buy a new brush head. Since Burst delivers your replacement brush heads automatically, it's not something that really is missing, and in fact we would say that the convenience of a new head arriving to your home is better than being told to go buy one.
The pressure sensors do provide something that Burst does not, indicating when you are pressing too hard while brushing in order to protect your enamel. You can also connect the toothbrush with a free app for daily monitoring and personalized brushing routines. The app definitely allows for a more interactive experience though may only make a difference to serious techies.
With a higher initial price tag and replacement brush heads at $7–$10 each, it's a bit more expensive than the Burst. In the end, the biggest positive you get for that price increase is the pressure sensor and the app, which (if you are excited about analyzing your oral hygiene routine) could be worth it. Otherwise, if you prefer a lifetime warranty or are more concerned with power and basic functionality, you may prefer to save a few bucks now and a few more every time you get a replacement head.
Burst toothbrush vs. Sonicare ProtectiveClean 5100
Like the Burst, the Sonicare ProtectiveClean 5100 is a sonic toothbrush, vibrating at a slightly lower rate of 31,000 times per minute. It, just as the other two models we are looking at, features three brushing modes as well as an automatic timer. The charger also requires a wall socket. Although its two-week battery life is slightly better than the Oral-B, it still only measures up to half of Burst's four weeks.
Similarly to the Oral-B Pro 3000, it features a pressure sensor to tell you when to brush more softly. It also employs BrushSync technology, which uses a microchip to identify when it's time to replace your brush head. Once again, this is arguably the same as Burst's new head subscription service, if not slightly less convenient.
With a recommended retail price of about $80 for the brush and about $10-$15 per replacement head, the price is slightly higher than the Burst. Although the battery life and price are both an improvement on the Oral-B, the comparison to a Burst is less impressive. With a lesser (two-year) warranty and similar features, the best reason that you would want to buy this model over Burst's toothbrush is for the pressure sensor because you are concerned about removing your tooth enamel while brushing.
For a quick look at how these three electric toothbrushes compare, check out the table which we have put together:
| | | | | | |
| --- | --- | --- | --- | --- | --- |
| | | | | Approx. Price per Replacement Head | |
| | | | | | |
| | | | | | |
| | | | | | |
| Sonicare ProtectiveClean 5100 | | | | | |
Burst sonic toothbrush reviews from other users
So now you have seen our look at this toothbrush and its close competitors. What about other Burst oral care reviews from customers? For a wider perspective on the Burst electric toothbrush, take a look at this video review from popular dental hygiene YouTuber David Prater.
David seems quite impressed by the Burst brush:
"My teeth feel super super clean, like more clean than they probably should, given that I brush twice a day every day. They feel polished too, if that makes sense; very very clean."
Here is another Burst toothbrush review from Erin with Tech Gadgets Canada:
Erin recommends Burst and really enjoys several of its features, including:
Super soft bristles
Sleek look
Brush head replacement service
Long battery life
Written reviews
If you're still left wondering after the videos, here a few reviews from Burst's own website by people who have bought the Burst toothbrush and tried it for themselves.
These two are totally in love with the Burst toothbrush:
"My teeth have never felt so clean from just a sonic oral care toothbrush. I've been using this toothbrush for a few weeks now and I could already see a huge difference. My teeth are visibly whiter. I'd recommend BURST to anyone. My teeth feel like I just went to the dentist for a cleaning!"

-Tori
"I love everything about this brush! The color, the tapered bristles that reach between my teeth, it's ability to whiten my teeth, the 4-6 week battery life and the lifetime warranty but my favorite part is my teeth feel squeaky clean after I use it! This brush really is the best at removing plaque!"

-Robyn
Another user thinks it's a good brush, but doesn't consider it to be among the best: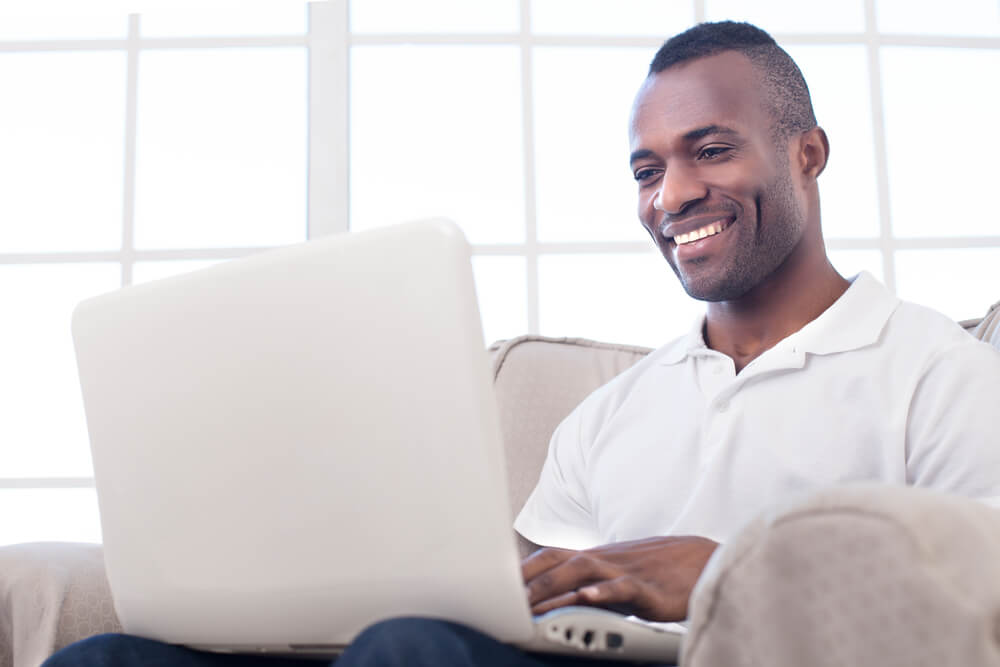 "This brush is no Sonicare, so don't go in thinking you'll be able to stop using it if it's what you currently use. It is more gentle than the Oral-B.
I have patients who don't want to spend the money to get a great TB, but for whom I strongly suggest one since their home care is less than adequate. This is the kind of patient I'd recommend this brush to. It's a good first step toward electric brushes for a patient who has never used an electric brush and to whom it has been suggested."

-Kunjal W.
Another reviewer says that even though the brush itself works well, it's annoying that there's no way to tell different heads apart. Other brands of electric toothbrush have colored bands or icons that can distinguish your head from the others.
"While I really enjoy this brush I do have one issue. Basically if you want to have 1 brush but swap heads (like if you are married as I am) there is no way to tell the heads apart…"

–Brent
Conclusion
So what is the final word on the Burst sonic toothbrush? Here's one last look at the pros and cons, and our analysis.
Pros
Powerful motor delivers 33,000 vibrations per minute
Battery charges very quickly and lasts four weeks on a single charge
Lowest price among similar products
Replacement heads delivered to your door every 3 months
Lifetime warranty
Cons
Simple interface lacking features such as pressure sensor or bluetooth connectivity.
Warranty only good during subscription.
Does not yet have the ADA seal.
Only one type of brush head available.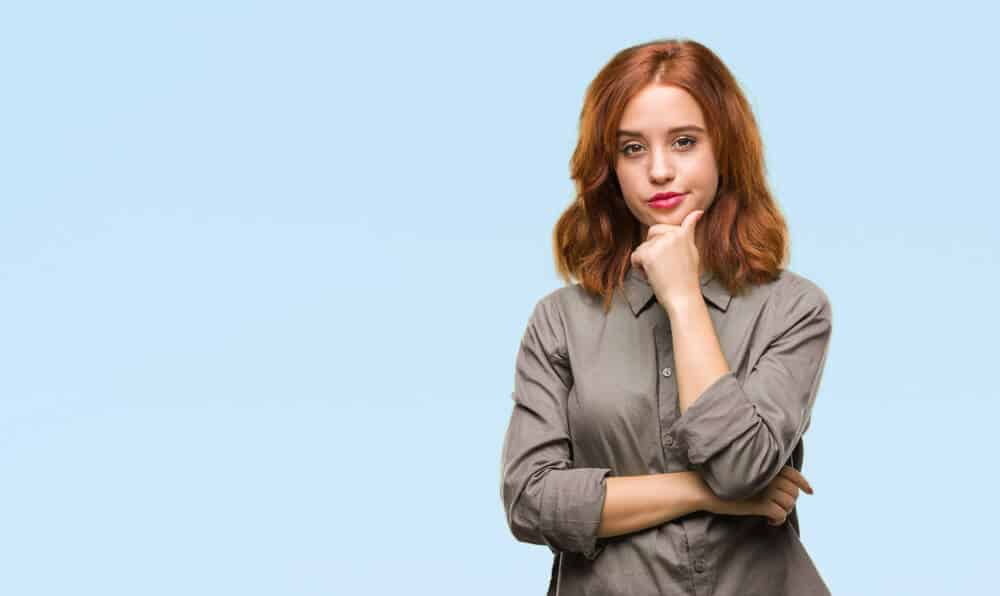 Our Take on Burst
We say it's a good buy for anyone who wants to try using an electric toothbrush for the first time. If you aren't looking for high-tech features and interactivity in your oral hygiene routine, the Burst sonic toothbrush will be a solid workhorse for you, offering a powerful motor and impressive battery life after a short charge. The warranty shows that Burst has confidence in their product, and there are lots of user reviews to back it up.
If you are someone who already owns a high-end electric toothbrush, you may not need to run out and buy Burst right away. For anyone who is used to having lots of features, various brush heads, and apps to track your oral health, Burst won't be an exciting change, nor will it likely improve your routine. However, even some toothbrush techies will probably be interested in Burst's four-week battery life and want it as a travel sonic toothbrush, or perhaps just the convenience of having a new brush head delivered every 90 days.
FAQs
Are electric toothbrushes better than manual toothbrushes?
The quality of your oral hygiene routine depends more on your habits than whether your brush is electric or not. However, there is a difference in the efficacy that electric brushes offer. Some even have features that encourage good habits. So, yes an electric toothbrush has an advantage over a manual, though either is perfectly capable of cleaning your teeth.
Is Burst recommended by the ADA?
Burst does not yet have the ADA's official seal of approval. Although it is possible this is due to some aspect of the design, it could also be for other reasons unrelated to the brush itself. It's also a fairly new product on the market.
How many brush heads are included in your first Burst purchase?
The standard Burst kit comes with a single replaceable brush head, though you are certainly able to order more online for delivery before the first replacement comes via the subscription service.
Can I use a Burst electric toothbrush in the shower?
Yes. Burst toothbrushes are water-resistant, and it is both safe for you and the brush to use it in the shower. However, it is still not advisable to submerge the toothbrush in water.
Does the Burst come with a travel case?
If you order a Burst in the limited edition rose gold color, it will come with a travel case as part of your kit. Kits in the standard black and white colors do not come with a travel case. However, you can purchase one separately online for about $13.
Sign up to receive the latest news and offers from Dentaly.org