Family dental plans help make dental care more affordable for your whole household. Most insurers let you add several family members to a single policy – and this is usually cheaper than insuring everyone individually. But working out which family dental insurance is right for you isn't straightforward.
With so many family dental insurance plans available, and so many variables to consider, it can be hard to determine which plan offers the best value for your family.
So before you start comparison shopping for cheap family dental insurance plans, you should take the time to understand what's available and which benefits your family really needs. In this guide, we talk you through some of the main considerations when it comes to finding the right dental cover for your family.
Find the dental plan that works for you
If you want help finding a dental insurance plan for your family, you can go to Dentalinsurance.com. Just enter your zip code and date of birth, and you'll be able to browse a wide range of dental insurance plans available in your state.
You can also call 888-626-0057 to speak to a helpful licensed agent.
This online marketplace offers dental insurance plans with no waiting period, plans for orthodontic work, and even plans that cover implants.
Benefits of family dental plans
ADA research conducted in 2014 revealed that 21.3% of adults and 10.7% of children hadn't visited the dentist in the past few years. 59% of adults said they had gone without dental care because of the cost.
Preventive and diagnostic care like regular checkups and cleanings are one of the best ways to reduce the need for costly dental procedures in the future (as well as good brushing habits, of course!) Skipping regular dental visits gives problems more time to develop. A cavity that requires a simple filling, if left for too long, can invade the whole tooth and result in the need for a root canal or extraction.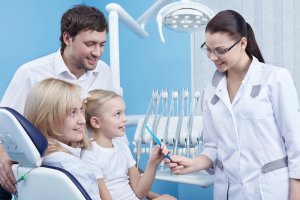 Regular cleanings also help keep your teeth clean and bright so you're less likely to want expensive teeth whitening treatment in the future.
Most family dental plans include two or three oral examinations and cleanings per year – you don't have to pay extra for this basic level of care. Having this cover in place means you are more likely to visit the dentist, according to Delta Dental's Oral Health and Well-Being Survey from 2014. Plus, you'll be instilling good habits in your children that they will hopefully continue later in life.
Finally, you have the peace of mind that if you or your children do need more expensive treatment, you won't have to pay the full cost yourself.
How to find the best family dental insurance for you
You may want to enlist the help of a broker to figure out the best plan for your family, and in the meantime, you may want to have a look at a couple of our top picks for family plans which include Humana Extend plans and NCD by Nationwide plans.
Some highlights from both of these plans include:
High annual maximums
Low deductibles
Coverage for dental implants
Free preventative care
No waiting periods
Additionally, to take some of the headache out of finding the best dental insurance for your family, there are some things to think about before you begin your search.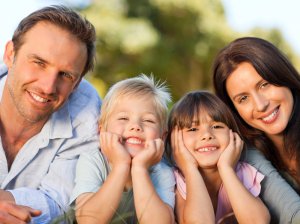 We'll go over the most important considerations now, but if you're ready to find your family dental insurance plan right away, including the ones we mentioned above from Humana and NCD, you can go to dentalinsurance.com. This user-friendly online marketplace makes it easy to browse a wide range of plans in your state.
You can also read about the best family dental insurance plans for individual states by choosing your state from the following dropdown menu:
Understand the financial jargon
There are certain terms you'll come across when researching family dental plans. Here are the main ones that relate to the financial side:
Premium: The amount you pay each month or year for your policy (even if you don't use it).
Deductible: The amount you must pay on top of your premium before the insurer starts paying out (usually reset annually).
Annual maximum: The maximum amount you can claim per year on your policy across all treatments.
Lifetime maximum: Some policies apply a lifetime maximum to certain treatments such as braces and implants.
Co-payment / co-insurance: The fixed amount or percentage your insurer will pay towards each type of treatment.
When checking your policy details, be clear on whether these amounts apply per policy or per member. A $1,000 lifetime policy maximum for orthodontic work, for example, won't go very far if you have four kids who need braces.
Exclusions of family dental plans
Often the list of things your family dental insurance policy doesn't cover can be longer than the things it does cover. Common exclusions, especially with cheaper plans, include: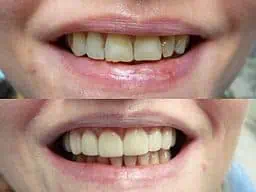 Existing problems: If you already know you need two fillings and a crown, for instance, your insurer may not cover these.
Missing teeth: Some insurers won't cover dentures or implants for teeth that were already missing when your policy started.
Cosmetic treatment: You might get some allowance for teeth whitening, but elective procedures like dental veneers and cosmetic contouring are generally excluded.
Braces and implants: These treatments are usually excluded from basic plans. Read more about braces insurance here. Aligners may or may not be covered—read more about Invisalign insurance.
Waiting periods: Some treatments are only included after a certain amount of time has elapsed – sometimes up to 18 months. This typically applies to major restorative work and other expensive treatment. Read more about plan with no waiting periods here.
Loss or damage to dental appliances: Although things like dentures and retainers may be covered, there may be limits on repairs or replacement.
Accidents: Treatment following an accident involving facial trauma can be particularly expensive. Some plans include extra cover for this.
Emergencies: If you had a dental emergency while away from home, would you be allowed to visit a dentist in a different area?
If you're likely to need any of these things, it might be worth paying a higher premium for a plan that covers them to some extent or doesn't apply a waiting period.
What dental treatment does each family member need?
Each person has different dental needs and these change as we grow older. Kids should get fluoride treatment and sealants, while adults are more likely to need fillings or replacement teeth.
The ages of your family members will, therefore, dictate the kinds of treatment that are most important to you. Seniors should keep up preventive care as it helps protect against gum disease and other complications. Some family plans will let you add members of all ages, but you may also want to consider getting separate dental insurance for seniors.
Can you customize family dental insurance coverage?
Some insurers will let you purchase higher levels of cover for certain members and not others. This can be useful if, say, one of your kids needs braces or you need implants but your spouse doesn't. This way, you avoid paying a higher premium for benefits you're unlikely to use.
Orthodontics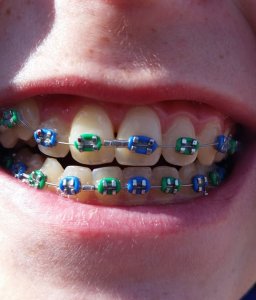 Braces for kids don't come cheap. Whether it's minor or major corrective work they need, the cost can easily reach thousands of dollars.
Basic dental plans probably won't provide orthodontic cover, but many more comprehensive plans do. The maximum discount is usually 50%, with an annual or lifetime maximum, but it's still better than paying the full cost yourself.
Keep in mind that there may be restrictions on the type of braces covered, too. If your child wants Invisalign or clear braces, for example, you should double-check the fine print. Also be aware of any waiting periods – often orthodontic work is not covered for the first year of the policy. Treatment can start as early as age 7 or 8, depending on the problem.
Contact sports
If your kids play contact sports like hockey, look for a policy that includes mouthguards and dental accident cover. Mouth trauma is one of the most common injuries from this type of sport, but you can remove some of the worry by having insurance.
Are you limited to one dentist?
Some dental plans give you a choice of dentists in your area – or even across the country – but others limit you to just one primary care provider. Would you like the flexibility to visit different dentists according to your kids' school hours and locations? What if you just don't get along with the one you've chosen – how easy is it to switch?
How old is a child?
Some family policies are very flexible in that they cover any number of family members of any age. Others may be restricted to two adults and a number of children below a certain age.
If your children are very young this probably isn't something you need to worry about. If they're in their late teens, however, you should check for how much longer they can be included on your policy. You might want to keep them covered while they go to college, for example, and some policies let you cover children as old as 26.
How much does family dental insurance cost?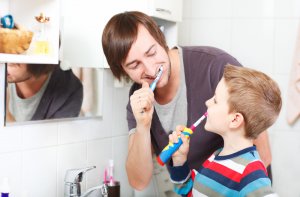 The cost of family dental coverage will depend on all the factors mentioned above, including choice of dentist and plan features, as well as the number of people in your family.
To start comparing plans, first search for providers that cover your state and then get a few different quotes. Remember to consider each of the benefits offered to get a true picture of which plan is the best value for you.
We can say that family dental insurance – even for couples – is typically more affordable than purchasing individual plans for each person. Unless you have wildly different needs when it comes to dental care, you can probably save money with a family plan.
To read about some of the biggest insurers in the US and the types of dental plans they offer, check out our main article on the best dental insurance.
Ultimately, the best way to save money on dental care for your family is to make sure you're taking good care of your teeth in the first place. In the following video you can view the ADA's advice on helping children brush their teeth properly:
Are you ready to find the best family dental insurance plan? Get started now by going to Dentalinsurance.com. All you have to do is enter your zip code and date of birth, and you'll be able to search a wide range of plans available where you live. You can also call 888-626-0057 if you'd prefer to speak with a licensed agent.
Sign up to receive the latest news and offers from Dentaly.org