Are you looking for the best dental insurance in South Carolina?
Because there are so many choices, finding the best dental insurance plan may take a bit of time. Before making a decision, make sure do your research, since the right coverage may help you save a lot of money on your dental expenses.
We've done most of the research for you by filtering through the most popular dental insurance plans in South Carolina and creating this resource to assist you in finding the best dental insurance in the state.
In this article, we'll cover the following:
Types of dental plans in South Carolina
What are the most important plan features?
Dental plans for individuals, families, and seniors
Combined dental and vision insurance
Dental insurance with no waiting period
We'll go over some of the major distinctions between dental insurance plans in South Carolina in this article. We'll also compare plans from a number of different providers so you can figure out which one is right for you.
From another state? Read our comprehensive nationwide dental insurance guide.
Find the best dental insurance in South Carolina
Dentalinsurance.com makes comparing dental insurance plans in South Carolina a breeze. Thanks to our online marketplace, finding and enrolling in the best plans in your state is simple and fast.
To check what plans are available in your area, just enter your zip code and date of birth, or call 888-626-0057 to talk with one of their representatives.
Types of dental insurance in South Carolina
We'll start our South Carolina dental insurance review by discussing the various forms of dental insurance available in the state. There are many kinds of dental insurance plans, but there are only three key options when it comes to private dental insurance in South Carolina: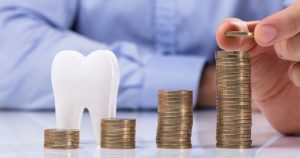 PPO plans: Because they provide the most flexibility and coverage, they make up the majority of dental insurance policies on the market today. They are, however, the most costly.
DHMO plans: These dental plans are cheaper, but they provide you with less freedom. You may be required to see just one dentist for all of your treatments under this plan.
Dental discount plans: They're also called dental savings plans, and they're a terrific way to save money on dental care if you need it immediately. These programs aren't dental insurance, but they may be able to help you save money on dental treatment.
What to consider when buying dental insurance
Costs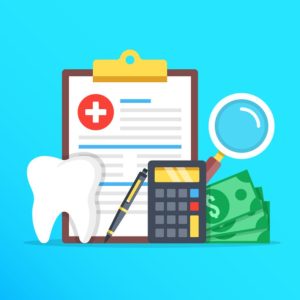 The most affordable dental insurance in South Carolina isn't always the plan with the lowest premium. How cost-effective a dental plan is, is determined by these four cost factors:
Premium: You pay this in exchange for coverage, regardless of whether or not you receive treatment. You can choose to pay this monthly or annually.
Deductible: This is the amount you must spend for treatment before your insurance company will cover any expenses.
Co-payment: The amount you must pay out-of-pocket for each treatment. This might be a set sum or a percentage of the overall cost.
Annual maximum limit: Certain treatments are subject to yearly or lifetime limits under most dental insurance policies. Once you hit this limit, you are responsible for all expenses.
Waiting period
Particular plans may require you to wait a certain length of time before receiving dental procedures, particularly major services like root canals or crowns. This might take anywhere from 6 to 12 months. If you require dental care straight away, the waiting time of a plan is something you'll want to look into.
Humana offers dental insurance plans in South Carolina with no waiting period even for major treatments.
Coverage
Most dental insurance plans include preventative treatments. But, if you need expensive procedures like implants or orthodontics, you should carefully choose a plan that covers these expenditures.
As you can see, there's a lot to consider when determining which dental plans in South Carolina are ideal for you, and the fact that you can't forecast all of your future dental requirements doesn't help the situation.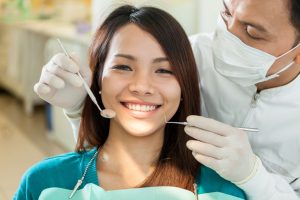 Overall, if your teeth are in good condition and you've only needed minimal dental treatment in the past, purchasing a cheap premium for preventive and basic coverage may be a better option. However, if your oral health isn't great, paying a higher premium for a policy that provides more comprehensive coverage might save you money in the long run.
Dental and vision insurance
Insurers often combine dental and vision insurance into a single policy. If you need these additional forms of protection, getting them all at once will almost certainly save you money.
Some healthcare providers also offer health and dental plans, or medical and dental insurance combinations.
Keep in mind that some of these things may be worth paying for, while others may not be. To choose the best dental plan for you or your family, thoroughly consider your alternatives.
Best dental insurance providers in South Carolina
Dental plans are offered in South Carolina by a variety of companies, each with its own unique set of benefits. We've put up a list of the most popular ones so you can start considering your options.
Delta Dental

Delta Dental of South Carolina offers a variety of plans for every need and budget. Here are some of the most popular ones:
Delta Dental Bronze plan
Delta Dental's Bronze Plan covers preventive care at 100%. This includes exams and cleanings, x-rays, emergency treatments for pain, fluoride, and sealants. Basic services, such as scaling and root planing, non-surgical extractions, and fillings, are covered 50%.
Major treatments, which include root canals, oral surgery, periodontics, crowns and restorations, denture repair, and implants, are covered 25%. Your annual maximum benefit will be $500 in the first year and $750 in the second year. You'll have to pay a $75 deductible; however, this fee will be waived for diagnostic and preventive services.
Delta Dental Silver plan
With this dental plan, you'll get similar benefits as with the bronze plan. However, basic services are covered at 80% in-network (60% out-of-network) and major services at 50% (in-network and out-of-network). The annual maximum benefit is $1,000, but it doesn't increase in the second year. You have to pay a $50 deductible with this plan.
Delta Dental Ivory plan
With Delta Dental's Ivory plan, you will get 50% coverage on basic and major services. The annual maximum is $1,250 in the first year and $1,500 in the second year. A deductible of $75 will be charged.
Delta Dental Diamond plan
This dental insurance plan covers basic services at 80% and major services at 50%, regardless of whether you go to an in-network or out-of-network dentist. The annual maximum is set at $1,500 in the first year and $2,000 in the second year. Like with the other plans, there is a $75 deductible to pay.
Humana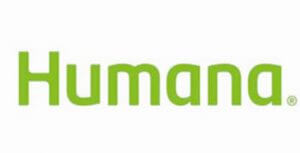 Humana offers two dental insurance plans in South Carolina.
Preventive Plus
The Preventive Plus gives you 100% in-network coverage on exams, cleanings, and x-rays with no deductible, while preventive out-of-network treatments are covered at 70% after the deductible. Fillings and extractions are covered at 50% in-network and 30% out-of-network after a 6-month waiting period.
Major services are not covered, but there are discounts available. The yearly maximum is set at $1,000 per individual.
Loyalty Plus
This plan rewards loyal members with benefits that increase over time. Annual maximum benefits are set at $1,000 in the first year, $1,250 in the second year, and $1,500 for the subsequent years. There is a one-time deductible for as long as you stay on the plan.
Exams and cleanings are fully covered from the first year on with this dental plan. X-rays, fillings, and extractions are covered by 40% in the first, 55% in the second, and 70% in the third year. Major services, such as crowns, root canals, dentures, and deep cleanings, are covered by 20% in the first, 30% in the second, and 50% in the third year.
All the services covered by this dental insurance plan have no waiting period, so this dental plan can be a great option if you require treatments immediately.
Conclusion
Delta Dental of South Carolina offers a large network of dentists as well as a variety of plans to fit any budget or need.

If you're looking for dental insurance plans with no waiting time, you'll find some great options with Humana South Carolina. They also give you a yearly increase in benefits.

Details correct at time of writing; check with the insurer for current and complete policy details.
If you want to read about the best insurance options in any other state, please select from the list below.
FAQs
What is the best dental insurance in South Carolina?
Because everyone's needs are different, there is no such thing as a one-size-fits-all dental insurance plan. The dental requirements of young individuals vary from those with more oral health concerns. As a result, specific dental insurance plans for seniors are available.
You may also look into combo plans, such as dental and health insurance or dental and vision insurance, depending on your requirements.
We looked at the top dental insurance plans in South Carolina and double-checked their availability in major areas like Charleston and Columbia. Other dental insurance providers such as Guardian Direct, Renaissance Dental, NCD Dental, Careington Dental Savings, Ameritas, or Nationwide, may be available depending on your area.
Dentalinsurance.com can help you choose the right dental insurance for your needs. By entering your ZIP code and date of birth, you may compare the best dental insurance plans in South Carolina. Simply click the button below to get started.
Sign up to receive the latest news and offers from Dentaly.org