Looking for the best dental insurance in Maine?
Because there are so many options, finding the best dental insurance plan in Maine may be difficult.
Having the correct dental insurance, on the other hand, could significantly reduce your out-of-pocket dental expenses, so it's well worth the effort to thoroughly research your alternatives.
We've gathered information on the different dental insurance plans in Maine in this guide, which includes the following topics:
Types of dental insurance in Maine
Individual dental insurance
Dental insurance for seniors
Dental insurance plans with no waiting period
We hope that after reading this post, you will be able to choose the best dental insurance for your needs.
Find the best dental insurance in Maine
Dentalinsurance.com simplifies the process of comparing Maine dental insurance options. Our online marketplace makes finding and enrolling in the best plans in your state simple and fast.
To check what plans are available in your area, just enter your zip code and date of birth, or call 888-626-0057 to talk with one of their representatives.
Types of dental insurance in Maine
There are so many different dental plans on the market. However, when it comes to private dental insurance in Maine, you have three main types to choose from:
PPO plans: Because they provide the most flexibility and coverage, they make up a large part of the dental insurance policies on the market today. They are, however, the most costly.
DHMO plans: These plans are cheaper than PPOs, but they provide less freedom. You may be required to see just one dentist for all of your treatments under this plan.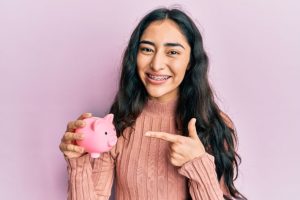 Dental discount plans: They're also called dental savings plans, and they're a fantastic way to save money on dental care if you need it quickly. These programs aren't really dental insurance, but they may be able to help you save money on dental treatment. You'll pay the dentist directly rather than filling out insurance paperwork. It is, without a doubt, the most basic choice when it comes to dental coverage.
Individual dental insurance in Maine
Individual dental insurance and employer-sponsored dental insurance vary mostly in how they are purchased. They both accomplish the same purpose and have similar characteristics and advantages.
Dental insurance for seniors
Dental insurance for seniors works in the same way as dental insurance for younger people, with the exception that it focuses on the services that seniors are more likely to need. Although seniors are not the only ones who need these services, they are the most likely to require them.
What to consider when looking for dental insurance in Maine
It's a little more complex than simply looking at the monthly premium when it comes to finding the best affordable dental insurance in Maine. You should double-check that the dental insurance you're considering actually covers the procedures you'll need. Here are some things to think about when picking a dental insurance plan in Maine:
Costs
The plan with the lowest rate isn't necessarily the cheapest dental insurance in Maine. You have to consider all of the factors that go into the overall cost of a dental insurance plan when estimating the price. These four cost considerations affect how cost-effective a dental plan is:
Monthly or yearly premium: Regardless of whether or not you receive treatment, you pay this amount in exchange for coverage.
Deductible: This is the amount of money you must spend on treatment before your insurance company will start to pay for it.
Co-payment: The amount you must pay for each treatment out of pocket. Depending on the type of dental insurance this can be a fixed amount or a percentage of the total cost.
Maximum annual limit: Most dental insurance policies include annual or lifetime restrictions on certain procedures. You are liable for all expenditures after you reach this limit. Some dental plans don't have maximum limits.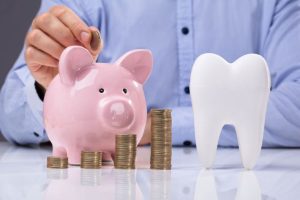 Coverage
Preventative procedures are covered by the majority of dental insurance plans in Maine. If you need pricey dental procedures, such as dental implants, root canals, or braces, you should choose a higher premium plan that covers these costs.
Waiting period
Most dental insurance plans in Maine may require you to wait a set amount of time before having certain dental services, particularly if they are expensive. Dental insurance waiting periods last anywhere from three months to a year. In general, the more expensive a surgery is, the longer the wait. If you need immediate dental treatment, look for dental insurance plans in Maine with no waiting period.
Best dental insurance plans in Maine
We've put together a list of the top Maine dental insurance plans so you can start comparing your options.

Careington
This is not dental insurance, but a dental discount plan. Careington does not pay medical care providers directly, and you are responsible for paying for the treatments.
With this dental discount program, you can save 20% to 60% on most dental procedures, including routine oral exams, cleanings, and major dental work such as dentures, root canals, and crowns.
You can make unlimited use of the plan, and the savings are immediate. So this works similar to a dental insurance plan with no waiting period. You can include your entire household in this membership program.
Bonding and veneers, as well as other cosmetic dental procedures, are also covered. Children and adults may also save 20% on orthodontics.
Humana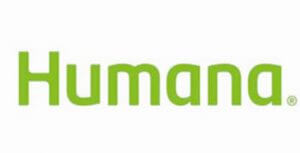 Humana offers two PPO plans in Maine: one low-cost dental insurance plan that focuses on preventative care and one higher-premium dental insurance plan with no waiting periods and extensive coverage.
Humana Preventive Plus Plan:
This dental insurance plan covers preventive and diagnostic services 100% in-network and 70% out-of-network, including exams, cleanings, and x-rays. These dental services don't have a waiting period.
If you need fillings or extractions, you're covered at 50% in-network and 30% out-of-network after a 6-month waiting period. Crowns, root canals, dentures, deep cleanings, implants, and braces are not covered. But, you may be able to get discounts.
The maximum benefit for the calendar year is $1,000. Individual deductibles are $50 and family deductibles are $150 per year.
Humana Loyalty Plus Plan:
From plan years one through three, the Humana Dental Loyalty Plus plan gives loyal customers growing benefits. Paying less out of pocket for fillings, root canals, crowns, and other procedures; a rise in plan year maximums; a one-time deductible for as long as you're on the plan; and no copayments or waiting periods are among the increasing benefits.
The majority of preventative services are completely covered. Furthermore, the plan pays the same percentage regardless of which dentist you see. Cleanings and exams are covered at 100%. X-rays, fillings, and extractions are covered at 40-70%. Crowns, root canals, dentures, and deep cleanings are covered by 20–50%.
As mentioned earlier, all services with this dental insurance plan have no waiting period. Braces and orthodontia are not covered, but you may be able to get a discount.
Delta Dental

Delta Dental of Maine offers a range of individual and family dental insurance plans for every need and budget.
Delta Dental Basic Plan
This Delta Dental plan focuses on preventative care, but it also covers basic dental procedures. Office visits require a $15 copayment.
Deductibles are $100 for individuals and $300 for families. The deductible is only paid once per enrolled individual over the policy's lifetime. If this requirement is met, your plan will no longer have a deductible. It only applies to basic and major services, not to preventive care.
The plan dollar maximum of this dental insurance plan is $1,000 per person per calendar year. Cleanings, exams, x-rays, topical fluoride, and sealants are fully covered. Fillings and extractions are covered by 50% after a 3-month waiting period.
Delta Dental Premium Plan
Delta Dental's Premium plan works much like the Basic plan, with the distinction that the yearly maximum is $1,500. Another difference is that fillings, crowns, dentures, implants, root canals, treatment of gum disease, extractions, and emergency pain treatments are covered at 75% after a 3 to 6-month waiting period.
Delta Dental Preferred Plan
This dental insurance plan gives you a yearly maximum benefit of $2,000. It covers all treatments, except orthodontics, at 60%. There is no waiting period for preventive care, but there is a 6-month wait for basic and major treatments.
Comparison
Great dental savings program with no waiting period

Well structured dental plans for every budget; Yearly increasing benefits for loyal customers

Delta Dental of Maine provides a large network of dentists with flexible dental plans

Details correct at time of writing; check with the insurer for current and complete policy details.
Conclusion
So, which is the best dental insurance in Maine?
As much as we'd want to offer a suggestion, there is no such thing as a one-size-fits-all dental insurance plan. Everyone's needs and budget are different, so the ideal plan will be unique to each person.
If you require immediate dental care and you are looking for a dental insurance plan in Maine with no waiting period, we have two plan suggestions:
Careington dental discount plan
Humana Loyalty Plus plan if you require frequent major treatments
But, there may be many more dental plans in Maine. We looked into the most popular dental insurance plans in Maine and double-checked that they are available in key locations like Portland, Bangor, and Augusta.
Many additional dental insurance companies, such as Guardian Direct, Metlife, Ameritas, Renaissance Dental, NCD Dental, or Nationwide, may be available depending on where you live.
Dentalinsurance.com can help you get the best dental insurance for your particular needs. You may start comparing dental insurance plans in Maine by entering your ZIP code and date of birth. Simply click the button below to get started.
If you want to read about the best insurance option in any other state, please select from the list below.
Sign up to receive the latest news and offers from Dentaly.org