If you're looking for the best dental insurance in Utah, you'll find that many providers offer a wide range of dental plans. But how can you determine which dental insurance is best for you? You've come to the right place! We've compiled a list of the dental insurance options, including Delta Dental Utah, Humana, and other options like Medicaid and Dental Select.
In this dental insurance guide you will learn about:
Various types of dental plans in Utah
What you should consider before enrolling in a dental plan
Best private dental insurance plans in Utah
Other dental insurance options in Utah
Read the following information, then select the dental health plan which is the best for you and your dental requirements.
Find the best dental insurance in Utah
Dentalinsurance.com allows you to quickly and easily compare dental insurance plans in Utah. Finding and enrolling in the best plans in your state is simple with this online marketplace.
Simply enter your zip code and date of birth to see what plans are available in your region, or call 888-626-0057 to speak with one of their professionals.
Types of dental insurance plans in Utah
There are a variety of dental plans available. However, when it comes to private dental insurance in Utah, there are three main options: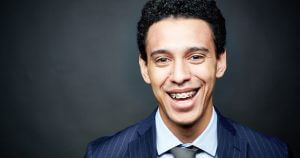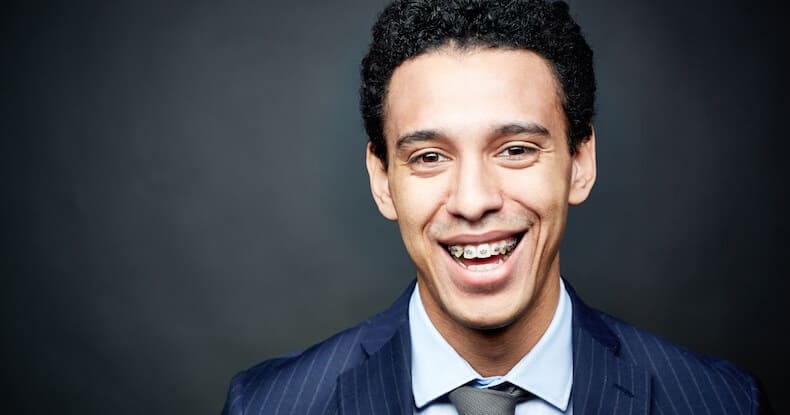 DHMO: Dental Health Maintenance Organization, also abbreviated as DHMO. You can choose a dentist from a network, who coordinates all your treatments. If you prefer, you can see an out-of-network dentist, but you'll have to pay for it yourself.
PPO: It stands for "Preferred Provider Organization." PPOs offer more flexibility and higher coverage levels. But they tend to be more expensive too.
Dental Discount Plans: They operate differently than the other two types of plans. It is technically not health insurance, but rather a membership discount card for which you pay an annual fee.
What to look for in a dental plan
Cost
You may be looking for the cheapest dental insurance in Utah, but the lowest plan isn't always the best. You might save more money by paying a higher premium in exchange for better benefits, depending on the state of your teeth and the treatment you require.
When making a decision, consider the following cost factors:
Premium: Whether you file a claim or not, your premium is the amount you pay (monthly or annually) for your insurance coverage.
Co-payment: a fixed cost or a percentage of the total amount due.
Deductible: the amount that you must pay out of pocket before your insurance kicks in.
Maximum limits: the maximum amount a dental insurance policy will payout, either annually or over the length of a policy's lifespan.
Waiting period
Some plans will require you to wait a particular length of time before receiving certain treatments. Other dental plans have no waiting period. If having immediate access to dental services is crucial to you, make sure to prioritize this feature when looking for the best dental insurance in Utah.
Coverage
Preventative services are covered by most dental insurance policies. However, if you require major treatments such as implants or orthodontics, you should select a plan that covers these costs. There are dental plans in Utah that have high coverage and you can select the one that fits your requirements.
Best dental insurance providers in Utah
Delta Dental insurance Utah
Delta Dental Utah offers seven different plans to fit any budget and requirements.
Under any Delta Dental insurance plan in Utah, there is no waiting period for preventive treatments. Some Delta Dental plans require a six-month wait for basic treatments and one year for major dental procedures.
If you require immediate medical attention, Delta Dental's Immediate Coverage Plan might be a good option. There is no waiting period for deep cleanings, dentures, root canals, crowns, extractions, fillings, or x-rays. This plan is more expensive, but it offers a higher annual maximum benefit, which some people may prefer.
Delta Dental insurance plans have great popularity in Utah due to their good flexibility and coverage. You can visit any dentist, but those in the Delta Dental PPO network will save you money.
Humana health insurance Utah
Humana Dental Utah offers five PPOs and one discount plan.


Humana's PPO plans
You can visit any dentist with these dental health care plans. Going to an in-network dentist, as with many other dental insurance plans, will save you even more money.
"Preventative Value" dental plan: This dental insurance plan comes with a lifetime deductible of $50/person ($150/family). It gives you unlimited annual maximum benefits. Cleanings, exams, and x-rays are completely covered when performed by in-network dentists. There is no waiting period for preventive dental services.
"Loyalty Plus" dental plan: This Humana dental insurance plan has a one-time deductible of $150/person ($450/family), with a maximum annual benefit of $1,000 in the first year. Cleanings are fully covered, and x-rays are compensated at 40% within the first year of your insurance membership.
Humana's "Complete Dental" plan: This dental insurance plan has no annual deductible for in-network preventive services, otherwise $50 per person. In the first year, the maximum annual benefit is $1,250. Cleanings, x-rays, and exams are covered at 100%. Preventive dental services have no waiting period. Complex treatments have a waiting time. However, it can be waived if you show proof of 12 months of previous dental insurance.
Humana's "Bright Plus for Veterans": This Humana dental plan has a one-time deductible of $150/person ($150/family). The maximum benefit is $1,250 per year. When you visit an in-network dentist, preventive procedures such as cleanings, x-rays, and examinations are fully covered. There is no waiting period for preventive services and teeth whitening.
"Bright Plus" dental plan: This dental insurance plan is similar to the Bright Plus for Veterans plan. Cleanings, examinations, and x-rays will not be subject to a deductible under this dental plan.
Humana's dental discount plan
Humana Dental Utah also offers a discount savings plan. You can use any dentist, but you will save more when getting your treatments done in-network. This dental discount plan lets you save an average of 20–40% with in-network dentists.
Dental Select Utah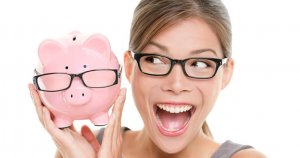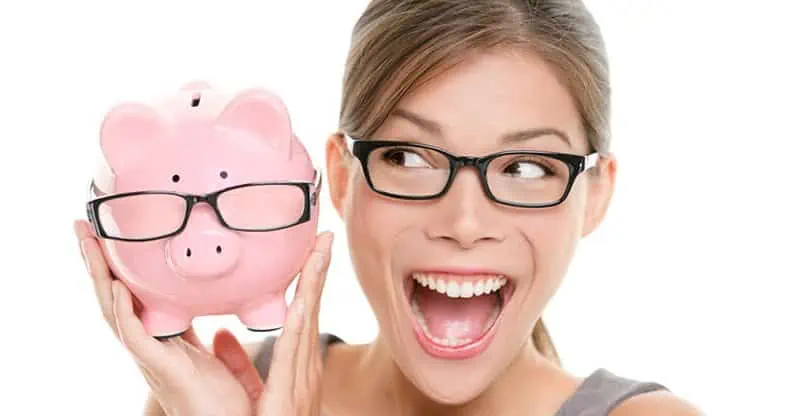 Dental Select is a market leader in the healthcare sector, offering dental plans in Utah. They are known for processing claims rapidly, often within 24 hours, and keeping their promise to provide affordable dental health plans in Utah.
Dental Select Health Plans
Dental Select offers three PPO and coinsurance plans. These dental plans have competitive prices. According to Dental Select Utah, there is no annual maximum benefit. You can visit any dentist, but staying in-network will give you additional savings. Routine exams, cleanings, and fluoride treatments are fully covered.
Other dental insurance options in Utah
Medicaid Dental Utah
Medicaid is a government-run health care program with a great dental insurance plan. Medicaid is also known as low-income dental insurance in Utah. Eligibility is based on your current monthly income. The income requirements vary by household size.
Some of the Medicaid dental benefits include:
Exams, x-rays, and cleanings are fully covered twice per year.
Back teeth with silver fillings
Tooth-colored fillings for front teeth
Pulling teeth
Children's orthodontic treatment
Space maintainers for children with missing teeth
Dentures
Emergency exams
Crowns
Root canal treatment for certain teeth
Premier Access Medicaid Utah
Premier Access is a dental plan for Utah Medicaid recipients. This health insurance upgrade also provides dental and vision insurance.
Comparison
Wide range of plans for any budget and needs; a large network

Variety of plans; increasing benefits over 3 years

Government health-insurance

Low-income dental insurance

Affordable plans; great benefits

Details correct at time of writing; check with insurer for current and complete policy details.
Conclusion
You may discover that one is better suited for you than another, depending on your dental insurance budget and general oral health.
It's vital that you take advantage of preventative treatments, especially if your dental insurance plan covers them completely. Routine cleanings and x-rays can help you prevent significant dental procedures, which are often more expensive and not covered by your dental insurance.
Dentalinsurance.com can assist you in discovering and enrolling in a plan. Simply input your zip code and date of birth to compare the top dental insurance plans available in Utah. To get started, just click the button below!
If you want to read about the best insurance option in any other state, please select from the list below.
Sign up to receive the latest news and offers from Dentaly.org