Are you searching for the best dental insurance in Minnesota? Getting the right dental insurance plan might be confusing since there are so many choices.
Before you make a decision, do some research because the right insurance may help you save a lot of money on your dental bills.
Delta Dental of Minnesota, BlueCross BlueShield, and Humana are among well-known dental insurance providers. However, because there are so many options and everyone has different needs, it's critical to think about all of your options.
So continue reading.
We'll go over the several types of dental insurance plans available in Minnesota in this article, including:
Individual dental insurance
Group and family dental insurance
Dental discount plans
Dental plans with no waiting period
Dental insurance for seniors
We hope that this guide will help you determine the ideal dental insurance plans in Minnesota for your specific needs.
Find the best dental insurance in Minnesota
Dentalinsurance.com lets you compare dental insurance plans in Minnesota quickly and conveniently. Our online marketplace makes finding and enrolling in the best plans in your state simple and easy.
To discover what plans are available in your area, just enter your zip code and date of birth, or call 888-626-0057 to talk with one of their professionals.
Different types of dental insurance plans in Minnesota
Group and individual dental insurance
The individual dental insurance and group dental insurance achieve the same outcomes. Individual and employer-sponsored dental insurance differ mostly in how they are obtained.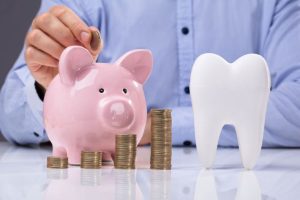 Keep reading if you're looking for individual or group dental insurance in Minnesota because we'll go through the best dental insurance companies one-by-one in this article.
PPO, DHMO, and dental discount plans
A DHMO plan usually requires you to choose a dentist from a network who will coordinate all of your treatment. This type of dental insurance often has the cheapest rates and typically covers preventative treatment at little or no additional expense.
PPO dental insurance gives you more freedom in choosing the dentist and often provides better levels of coverage. However, these dental insurance plans are often more expensive too.
Dental discount plans are also known as dental savings programs, and while they aren't insurance, they are an excellent way to save money on dental care if you need it quickly. Coverage is usually immediate, and it comes with a fixed discount on certain dentists' services.
How to find the ideal dental insurance in Minnesota
Finding a low-cost premium isn't the only way to get affordable dental insurance in Minnesota.
The cheapest dental insurance in Minnesota isn't always the plan with the lowest price, nor is it always one of the finest. You should also consider the following aspects:
Cost
Annual premium: Whether you file a claim or not, your annual premium is the amount you pay for your insurance coverage.
Co-payment: The amount you must pay for each treatment before your insurance covers the rest.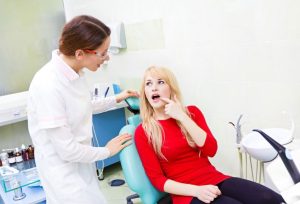 Deductible: The amount you must pay out-of-pocket each year before your insurance company begins to compensate you.
Annual maximum benefit: The annual maximum benefit is the highest amount a dental insurance plan will pay towards the cost of dental treatment in a given year.
Coverage
Preventative services are covered by many dental insurance plans in Minnesota, so check to see whether the one you select covers them. However, if you want major dental services like implants or orthodontics, you should choose a plan that covers these costs because they may be rather pricey.
Waiting period
Some dental plans will require you to wait a certain time before accessing particular services. Other dental insurance in Minnesota has no waiting period. If getting instant access to dental treatments is crucial to you, be sure to prioritize this aspect while looking for the best dental insurance in Minnesota.
List of the best dental insurance companies in Minnesota
There are private dental insurance plans and government-run healthcare programs such as Medicaid/Medical Assistance, also known as low-income dental insurance. Every dental insurance provider has its own unique set of benefits.
We've put up a list of the best dental insurance plans in Minnesota so you can start considering your options.

Delta Dental of Minnesota
There are two dental insurance plans for individuals available in Minnesota. Both plans give you access to the Delta Dental PPO and the Delta Dental Premier network.
Delta Dental Elite 1000:
This Delta Dental plan features a $1,000 annual plan maximum and a $100 deductible per person. Preventive and basic services are covered at 50%, including cleanings, exams, sealants, fluoride, and white composite fillings. Complex services include root canals, oral surgery, crowns, dentures, bridges, and implants. Preventive services are covered immediately, while basic and complex services are subject to a 6-month waiting period.
Delta Dental Elite 3500:
This Minnesota Delta Dental insurance plan is similar to the above-mentioned. However, the yearly maximum is $3,500 with a $50 deduction. Preventive services, like cleanings, exams, and sealants, are covered at 100%.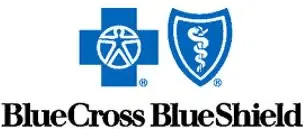 BlueCross BlueShield Dental Insurance Minnesota
BCBS Value Plans (Lowest cost option):
There is no waiting time for preventative and diagnostic treatments. When you use an in-network provider, you might get a discount on services that aren't covered by the plan.
BCBS Preferred Plans (affordable, traditional plan):
When you see an in-network dentist, you'll get more coverage for many popular dental procedures.
BCBS Freedom Plans (Flexible and comprehensive):
Minnesota's Blue Cross Blue Shield "Freedom" dental plan offers the most comprehensive coverage and benefits. If you want the best full-coverage plan, this might be the plan for you.
BlueCross BlueShield Dental Plans in Minnesota

BlueCross BlueShield Value Plan

BlueCross BlueShield Preferred Plan

BlueCross BlueShield Freedom Plan

Preventive and diagnostic (exams, cleanings, fluoride treatments, x-rays, sealants)

Basic restorative (fillings, simple extractions, oral surgery, root canals, periodontics)

Details correct at time of writing; check with insurer for current and complete policy details.


Humana
Humana dental insurance Minnesota offers two PPO plans. With no waiting time and no deductible, both dental insurance plans fully cover preventive in-network services including cleanings, x-rays, and exams.
Humana Minnesota's "Bright Plus" plan:
With this Minnesota dental insurance plan, you get a yearly maximum of $1,000. There is a $50 deductible, but it is waived for in-network preventive services. Fillings and extractions are covered at 60% after a 90-day waiting period.
Minnesota's "Loyalty Plus" dental plan:
With a lifetime deductible, growing coverage percentages, and an increasing yearly maximum benefit, this Humana dental insurance plan in Minnesota rewards loyal members. In addition, there is no waiting period for any of the treatments that are covered. Orthodontics, implants, and tooth whitening, on the other hand, are not covered.
Medicaid Dental Minnesota
Medicaid, commonly known as "Medical Assistance," is a government-run health care program in Minnesota and many other states that offers low-cost dental insurance. Your eligibility, on the other hand, is determined by your monthly income, family size, age, and qualifying category.
Dental Medical Assistance in Minnesota covers diagnostic, preventive, and restorative services such as periodontics, endodontics, and oral surgery.
Conclusion
Wide range of dental insurance plans for every budget and needs; Large dental network

Flexible plans; dental and vision insurance and health and dental combinations are available

Yearly increasing maximum benefit and increasing coverages

Government health insurance

Low-income dental insurance; Good coverage if you are eligible for Medicaid Dental Minnesota

Details correct at time of writing; check with insurer for current and complete policy details.
Choosing which dental insurance in Minnesota provides the greatest value might be difficult. To be sure you understand what you're signing up for, read the terms carefully.
This is a general rule to remember:
If your teeth are in excellent shape and you just want preventative care and fillings, a less expensive premium plan is the best choice. If you want orthodontic coverage and other major treatments, you should choose a larger plan with full-coverage dental insurance.
We've verified Minnesota's best dental insurance plans' availability in major locations like Minneapolis, Rochester, or St. Paul. Different dental insurance providers, such as Metlife, Guardian Direct, Ucare, Humana, or Ameritas, may be available depending on your region.
Dentalinsurance.com can help you find the most suitable dental insurance for your needs. By entering your ZIP code and date of birth, you can compare the best dental insurance plans in Minnesota. Simply click the button below to get started.
If you want to read about the best insurance option in any other state, please select from the list below.
Sign up to receive the latest news and offers from Dentaly.org