Do you need dental insurance in New Jersey? You've come to the right place. We've searched through the top dental insurance plans available and compiled this resource to help you get the best dental insurance in New Jersey for you.
When looking for the best dental insurance plans, you'll come across a variety of options, which include:
Individual, family, and senior dental insurance plans
PPO and DHMO plans
Dental insurance with no waiting period
Combining dental and vision insurance
Now all you have to do is go through the information below and decide what is best for you and your dental requirements.
From another state? Check out our nationwide dental insurance guide.
Find the best dental insurance in New Jersey
Dentalinsurance.com makes comparing dental insurance in New Jersey easy. With our online marketplace, finding and enrolling in the best plans in your state is simple and fast.
Just enter your zip code and date of birth to see what plans are available in your region, or call 888-626-0057 to speak with one of their representatives.
Types of dental insurance plans in New Jersey
Should you choose a DHMO, PPO, or dental discount plan?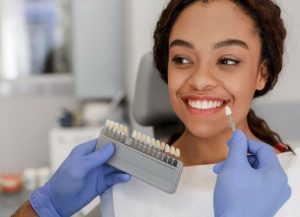 PPO plans: The large majority of dental insurance plans are PPOs. They're quite popular because they provide a wide range of alternatives. Although premiums and deductibles are higher, you may be qualified for additional advantages such as discounts on dental implants, braces, and cosmetic surgeries.
DHMO policies are the most affordable dental insurance plans in New Jersey, and they often provide free preventive care. However, you may be required to pick a primary care dentist who then handles all your treatments.
Dental discount plans are not the same as the dental insurance policies described above. It's a membership program in which you pay a monthly or yearly fee and get a discount card that enables you to save money on dental treatment.
For some people, a dental discount plan may be a better option than insurance — you get discounted care without any deductibles, annual maximums or waiting periods. Plus discount plans can give you discounted treatment on cosmetic work too, which regular insurance never covers.
Dental insurance for seniors
Dental insurance for seniors is identical to that of younger people, with the difference that it focuses on services that seniors are more likely to need. Root canals, dentures, crowns, and tooth replacement are just a few of the options. Although these treatments are not limited to the elderly, they are more likely to be required by them.
Delta Dental offers specific dental insurance plans for seniors in New Jersey, but there might be also other providers available.
Supplemental dental insurance
Supplemental dental insurance may be purchased to supplement the current dental coverage. It may be utilized as a backup option if your current insurance plan's annual spending limit is reached or if your policy doesn't include the dental services you require.
Dental insurance combinations
Some healthcare carriers also offer dental and vision insurance, allowing customers to get all of their coverage in one place. Other popular combinations are medical and dental. If you need both, this might be a good way to save money on your insurance.
Humana, Delta Dental, Ameritas, and AmeriHealth are good options if you're looking for dental and vision insurance in New Jersey.
How to find the best dental insurance for your needs
Finding the best dental insurance in New Jersey takes more than a price check. The cheapest dental insurance may not be the most cost-effective or sensible choice. The following points should also be taken into account: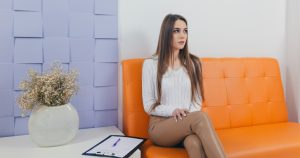 No waiting period
Many dental insurance plans may require you to wait a set length of time before receiving specific dental procedures. In some cases, this might take anywhere from 6 to 12 months. If you require dental care right away, you'll want to check out the waiting period policy.
Low-cost vs. full-coverage
A low-cost insurance policy with a larger deductible and co-payments may be suitable if your teeth are in good general health. Paying a larger premium but with smaller co-payments might be more cost-effective if you expect to require a lot of treatments.
What is the best dental insurance in New Jersey?
There are many companies offering dental insurance in New Jersey. We've compiled a list of some of the most popular ones so you can get a sense of what's available and begin narrowing down your choices. Also, take a look at the comparison table at the end to quickly compare the important qualities of each.

Delta Dental insurance New Jersey
Delta Dental of New Jersey has a variety of dental insurance options to choose from. Individual dental insurance, family dental plans, group dental insurance, and dental and vision plans are among the services they provide.
Delta Dental Individual Classic Plan
The Classic Plan is the cheapest dental insurance plan offered by Delta Dental of New Jersey. It covers the majority of treatments and is backed by Delta Dental's large network. The deductible is $50 per person, one-time, for the duration of the policy.
Preventive and diagnostic procedures, such as cleanings and X-rays, are exempt from the deductible. The yearly limit per individual is $1,000 per year.
Delta Dental Individual Premium Plan
Preventive care is fully covered, with up to three cleanings each plan year and no out-of-pocket expenses for eligible procedures. Once you pay the $100 lifetime deductible, there are no additional deductibles on any covered treatments. The deductible does not apply to preventive and diagnostic services, such as cleanings and X-rays.
The annual maximum is $2,000 per person per year. This plan gives you access to Delta Dental's PPO Plus Premier network, which is one of the biggest in New Jersey.
Dental insurance plan with no waiting period – Clear Plan
This dental insurance plan is different from the other plans offered by Delta Dental in New Jersey. It doesn't work with percentage coverage, but with specified copayments. This removes the surprise factor when it comes to dental costs. You'll know what your part of the cost is for any treatment before you go to the dentist.
There are no waiting periods for benefits to start, no deductibles to worry about, no percentages to worry about, and no cost limits. If you are looking for dental insurance with no waiting period, then the Clear Plan could be a good option.
The Premium, Enhanced, or Clear plans can also be good options for seniors who are looking for dental insurance. Delta Dental of New Jersey also provides plans for small groups and ACA-compliant dental plans (Pediatric Essential Health Benefit).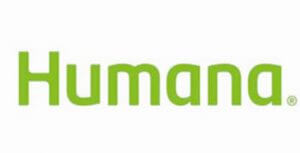 Humana dental insurance New Jersey
Humana of New Jersey provides two PPO plans.
Preventive Plus
If your teeth are in overall good shape and you're not planning to get major treatments, then this plan might be a good fit for you. Preventive care is fully covered, while fillings and extractions have 50% coverage with a 6-month waiting period. Major treatments like braces and Invisalign are not covered in this plan, but you may be able to get a discount.
Loyalty Plus
Humana Dental's Loyalty Plus plan rewards loyal customers with yearly benefits that increase over time. Fillings, root canals, and crowns are among the procedures included in the yearly increasing incentives.
Long-term members are rewarded with a one-time deductible, no copayments, and no waiting periods in addition to the yearly maximum that increases each year.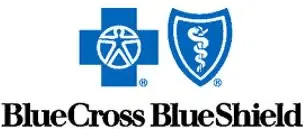 BlueCross BlueShield dental insurance New Jersey
BlueCross BlueShield of New Jersey has a wide range of plan combinations. Besides dental insurance, they also offer Medicare/Medicaid supplemental insurance, dental and vision, and health and dental combinations.
Preventive services include routine cleanings, x-rays, and oral exams. Oral surgery, periodontics, and endodontics are basic treatments. With the major services, you can get treatments such as crowns, prosthodontics, and inlays.
BCBS Horizon Healthy Smiles Plus
This dental plan has a $50 deductible and a plan maximum of $1,000 per year. Preventive and diagnostic services are fully covered (deductible does not apply). Basic services are covered at 80% and major services at 50% after the deductible.
BCBS Horizon Family Grins Plus
This BlueCross BlueShield family dental insurance offers ACA-compliant pediatric dental coverage for children under 19.
Conclusion
PPO, DHMO, combination plans

Access to a wide network of dentists; individual, family, and group dental insurance; dental and vision insurance combination plans available

Yearly increasing benefits

PPO, DHMO, combination plans

A large variety of dental insurance plans; health and dental and dental and vision insurance combinations are also available

Details correct at time of writing; check with insurer for current and complete policy details.
You have many alternatives when it comes to dental insurance in New Jersey, and it might be difficult to figure out which dental plan would provide you with the greatest advantages. However, before you get dental insurance, make sure you read the policy completely to make sure you know exactly what you're getting into.
If you want to read about the best insurance option in any other state, please select from the list below.
FAQ
Are there dental insurance plans in New Jersey with no waiting period?
Yes, there are dental insurance plans with no waiting period available in New Jersey. Delta Dental, Ameritas, and others provide plans with no waiting time for complex and major treatments.
If you already know what dental treatments you'll need, it's critical that you do your own research to discover a dental plan that will cover these procedures. There are also other options with set co-payments and no waiting time, as well as dental discount programs.
What are the best affordable dental insurance plans for New Jersey residents?
Because everyone's requirements are unique, there is no such thing as a one-size-fits-all answer. It is necessary to consider the total expenditures. For expensive treatments choose a higher premium.
If you simply need preventative treatment, a low-cost dental plan may be the best choice. For patients who require expensive treatments, a higher premium may be more cost-effective in the long run.
We looked into the best dental insurance plans in New Jersey and made sure they are available in the state's major cities, such as Newark and Jersey City. Dental insurance from Anthem, Guardian Direct, AARP Delta Dental, Metlife, Ameritas, Nationwide, or Renaissance Dental may be offered depending on your area.
Dentalinsurance.com can help you get the ideal dental insurance for your specific requirements. By entering your ZIP code and date of birth, you may compare the best dental insurance plans in New Jersey. Simply click the button below to get started.
Sign up to receive the latest news and offers from Dentaly.org