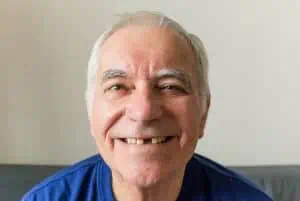 Are you wondering how to get free dental implants? You'll have to do some real investigating around your local health centers, but they do exist.
There are actually a variety of ways to get free implants, including clinical trials, charities, grants, and dental schools.
It can be a bit tricky to chase down exactly what you're looking for, which is why we're here to help! In this article, you'll find out how to get free dental implants including:
Free dental implants for veterans
Free dental implants for disabled people
Free dental implants for low-income people
So if you're ready to find out how you can find free dental implants, or at least pay less, keep reading to learn about your options.
Additionally, if you need help figuring out how to pay for other dental work, check out our dental financing article.
How to find free dental implants for low-income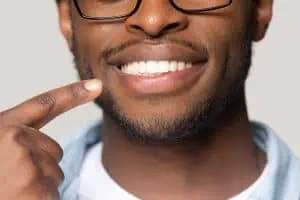 If you're wondering 'can I get dental implants for free?' the good news is that although it may seem like it, the world isn't completely run over with cold-hearted billionaires, always looking for the best way to make a quick buck.
There are also people determined to help others.
These 'do-gooders' found, work for, or volunteer for nonprofits and charities that provide necessary medical care and dentistry like teeth implants for those who can't pay for them but need them.
But how do you find these people who want to help? And where do you go to look for the programs that they offer? Keep reading to find out about exactly how to get around the exorbitant pricing of dental implants and find dental implants for free.
Another way to pay for treatment?
With a dental loan, you can pay for your treatment upfront, when you need it. Then, you can pay your loan back over time in small increments.
SuperMoney's loan search engine makes it easy to find loans that complement your lifestyle and your budget. Find your loan now by clicking the button below!
Free dental implant programs
Dental Lifeline Network
The Dental Lifeline Network is a nonprofit founded in 1974 that provides access to comprehensive dental care nationally. Their patients include:
People with permanent disabilities
People who are aged 65 and older
People who are medically fragile
Their mission is to improve the oral wellbeing of individuals who identify with the above categories. Their flagship program is called Donated Dental Services (DDS).
DDS involves a national network that includes 15,000 volunteer dentists and 3,700 volunteer laboratories. This program provides free comprehensive treatment including dental implants. Each state has a DDS program, and they make it easy to find a participating dentist in your state on this page.
States have different guidelines for who can qualify for these dentistry services, but in general, the qualifications include those mentioned above, combined with a lack of adequate income to pay for the dental care you need.
Once you search for your state, you may find that the program is not currently accepting applicants for some counties, due to a long waiting list.
However, if you have documentation from your doctor that says that you can't receive essential medical treatment because of your current dental condition, then you can still apply for the program, even if your county is no longer accepting applications. Medical supplies for DDS such as implants are donated by participating laboratories, including 3M, Nobel Biocare, Straumann and Zimmer Biomet.
Local Community Health Centers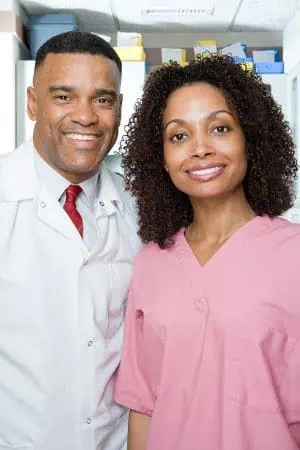 Health centers are based in communities and directed by patients, delivering comprehensive and high-quality health care services.
They often try to provide integrative care, with pharmacies, and mental and oral health for those who can't access it based on income, lack of citizenship, homelessness, being an underinsured vet, mental illness, etc.
Fundamentals of health centers according to the Health Resources & Services Administration include:
Deliver high quality and culturally competent primary care
Provide services despite the ability of the patients to pay
Patient majority governing boards
Patient-centered care, with a focus on underserved populations
Meet certain administrative clinical and financial requirements
Find your local health center here.
Dental schools
If there aren't any free dental implant programs near you, consider dental schools. Dental schools that offer free dental implants are another great option for not just implants but all sorts of free dental work.
Dental schools and dentist training programs often offer free services so that their students can gain experience performing procedures on real patients before becoming a licensed dentist. All states have dental schools that offer a wide range of treatment including the implant procedure
Depending on the programs in your state, you may or may not be able to receive free dental implants, but it's likely that you can find cheap dental implants for a significantly reduced cost.
Keep in mind, however, that in some cases, the service is free, but you might still have to pay for the actual implants, so make sure to ask about that before you book an appointment. That way you won't end up with an unexpected cost at the end.
If the idea of students performing your dental procedure freaks you out, that's understandable, but it really shouldn't. These are students who are getting ready to graduate and go on to practice dentistry in the real world, so they are already very qualified.
Additionally, they are always supervised by licensed dentists throughout the whole procedure, and what's more, the dentists who are supervising wouldn't be able to be supervisors and professors if they themselves didn't have extensive experience. So it's just like going to the actual dentist, but it can be a whole lot cheaper.
If you live in a big city, you're more likely to be able to find a program offering free or reduced-cost implants. That's because there will be lots of schools with even more students who need real experience in order to graduate.
If you live in a small town, a program like this may be more difficult to find, but it also might be worth planning a trip to the big city if your implants are going to be free.
Have a look at this list of schools provided by the American Student Dental Association. These schools may provide pro-bono dentistry as part of their community outreach services.
The following video shows how students at the University of Chicago in the dentistry program provide free care for the homeless.
You don't have to be homeless to get your dental work from students; many schools offer reduced-cost care to anyone, no matter your income level.
For veterans
The VA does provide dental benefits including implants to some veterans, so if you are a vet, you should definitely go to their website to find out if you qualify. However, due to their strict eligibility rules, many veterans are not eligible for dental coverage from the VA. The eligibility criteria include:
Having a service-connected dental disability or condition for which you receive monthly compensation
Being a former POW
Having one or more service-connect disabilities rated 100% disabling
Are unemployable and receive disability compensation at the 100% disabling rate, because of service-related conditions
Having served on active duty for 90 days or more during the Persian Gulf War
There are a few more criteria that might make you eligible. You can have a look at the rest at the VA's website.
We mentioned DDS above in programs for free implants. Donated dental services (DDS) is a part of the Dental Lifeline Network, and one of their goals is to help veterans get the dental work that they need.
Although it seems like veterans (and everyone else for that matter) should get the dental services they need for a cost they can afford, even dental implants, many veterans are not eligible for the dental services provided by the VA. If this is your situation, visit the DDS website and find out if you are eligible for free implants in your state.
Veterans should also look into the other free implant programs mentioned above.
Free dental implants from clinical trials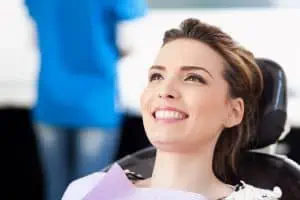 Trials are one of the two ways that medical research involving people is conducted. The other way is observational studies, but that's for another day.
These trials are research studies conducted in order to find new treatment, see if new drugs work and try out new medical devices, and mostly, to make sure that treatment is safe and effective.
All trials in the US must be approved by the US Food and Drug Administration (FDA).
It may sound scary to participate in a clinical trial for implants, but keep in mind that the main concern during the trial is the patients' safety, because if something goes wrong, the company conducting the trial could get into some serious trouble.
If you need free dental implants, you may want to consider participating in a clinical trial. If this interests you, a good place to start looking is with the Nation Institutes of Dental and Craniofacial Research (NIDCR).
They often have free dental treatment, including the procedure for implants for the duration of a study that they are conducting. To find out if there are any trials looking for volunteers for implants, head to their website and have a look now.
Free dental implants for seniors
If you are over 55 and need free dental implants, one option you can look into is the Program of All-inclusive Care for the Elderly (PACE). This is a home and community-based program that helps older adults who are eligible for nursing home care continue living in their communities.
As part of this effort, PACE may also help pay for services, like implants, that Medicaid and Medicare don't cover in your state or under your plan. You can find out if there is a PACE program in your state by visiting their website.
Seniors can see about participating in any of the programs mentioned at the beginning of this article as well.
Other ways to save
Have you checked all of the options mentioned above?
Looking for free dental implant programs
Visiting your Community Health Center
Finding a local dentistry school
Participating in a clinical trial
Checking your veteran eligibility
Checking your eligibility for PACE
Consider All-on-4s or G4 by Golpa for full-mouth implants
Cosmetic dentistry grants — read more about grants for dentistry in our full article here
If you have, and you simply can't find resources for free dental implants near you, don't worry, you aren't out of options yet. Let's go over some other ways that you can at least save money on dental implants, if not get them for free.
Insurance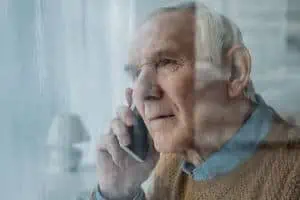 This may sound too obvious, but if you have dental insurance, you should call your company to make sure that implants are not covered by your plan. If you don't want to call, look through your policy.
If implants aren't specified as a treatment that is covered, you'll want to look at details like whether dental pain solutions are covered in your plan.
If so, you may be able to argue that implants would help alleviate pain. Talk to your dentist also, about whether you have a case for having this service covered by insurance.
They may be able to help you figure out the best way to make your case to your insurance provider.
Don't have dental insurance? You can go to Dentalinsurance.com to search a wide range of plans in your area. All you have to do is enter your zip code and date of birth and you'll get to compare plans and enroll on the spot.
Dentalinsurance.com also makes sure that you have all of the information you need to choose the best plan for you, with helpful video guides and the option of calling them at 888-626-0057 to speak with one of their friendly helpful and licensed agents. Click the button below to get started or read more about dental implant insurance.
Medicaid
If your income level is under the Federal Poverty Level, then you are eligible for Medicaid. However, not all states provide dental coverage. So you'll have to check what the Medicaid benefits cover in your state.
However, if you think you might be eligible, this is a program that you should definitely be enrolled in. To find out more, you can read our full guide to Medicaid dental coverage.
Philanthropists
If you're having trouble finding implants you can afford, stay alert for programs funded by wealthy do-gooders, or clinics offering temporary free care to their communities. One example of this is the creator of Malcolm in the Middle, who now runs a free mobile dental and vision clinic in California.
Or take this implant center in Austin, Texas, offering a 20% discount on implants to help patients financially impacted by COVID-19.
Dental tourism
We're not talking about totally free treatment, but another way to cut the cost of this sort of procedure includes dental tourism. That means traveling abroad (if you live in southern Cali it might just be a step over the border) to a place where you can get dental implants for a much lower cost than in the US.
And if it sounds sketchy to you to do this, rest assured that as long as you research the clinic you want to go to beforehand, and make sure you choose one that is properly certified and has plenty of positive patient reviews, your procedure will be high-quality and safe. If this interests you, check out our guide to getting dental implants abroad.
Dental plans
Another option are dental plans, also referred to as dental savings plans. These are not insurance plans, but they can help you pay a lower cost for dental work.
With a dental plan, you pay the cost of the yearly fee, sort of like a membership fee, and in return, you can get reduced-fee dental care. For more information on lowering your teeth implant cost with dental plans, check out our dental discount article.
What about cheap dental implants payment plans? Good question! Payment plans are different than dental plans, because you usually don't actually receive discounted care. However, you can spread the cost of your procedure out over time. If your dentist offers this option, it could be another way to pay for expensive procedures.
Dental loans
Taking out a dental loan is another way to fund your treatment if you can't pay for it upfront. If you get approved for a loan, you can pay for your dental work when you need it, and repay the loan in smaller, manageable increments over time.
If you want to search for a loan, you can use SuperMoney's search engine. It makes it easy to search a wide network of personal loans, including loans for dental work. You can click the button below to get started.
If you do decide to go this route, make sure that you understand the terms of the loan, and will be able to pay the cost back in time, if not you may be subject to high interest rates.
To find out more about dental loans, you can check out our full guide here, and read about more ways to find a cheap dentist without insurance.
Watch out for scams
If you've spent any amount of time searching the internet for free dental implants, then you've likely come across a few programs that turn out to be scams. They are most likely in the form of eye-catching advertisements, meant to get you to click on them, only to be sucked into something that definitely isn't free.
The main sort of scam you'll come across involves hidden fees. This is when the dentist advertises the implants as free, but what it really means is that the service provided by the dentist is free, but the actual implants themselves are not (or vice versa).
Make sure you ask your potential dentist about each cost involved upfront to avoid unpleasant surprises. The flip side of this is that the dentist will tell you the implants themselves are free, but the service for putting them in isn't.
Another thing to look out for is, again, the flashy advertisements that say 'free' and then provide a number you can call. This is usually a strategy to get you to call the number or go to a consultation, where they will then try to get you to commit to procedures you don't need.
Conclusion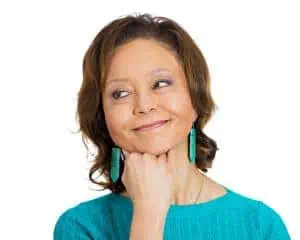 Whether you are missing one tooth, or all of your teeth, getting those teeth replaced is really important for not only your dental health but your overall wellbeing as well.
There's also the esthetic factor, which may end up contributing to your mental health. So, lots of reasons to get your missing teeth replaced.
And most dentists agree that the best way to replace teeth is with implants, because they actually replace the roots of your missing teeth, making it the closest thing to having your natural teeth (which of course, if possible, is always the best option).
With a dental implant where your natural root once was, the loss of bone that can occur is greatly decreased, and the dental implant provides a stronger base for your crown.
The problem with this is that implants are exorbitantly priced, especially in the United States. For those reasons, we encourage you do take a close look at all of the options presented in this article for finding free implants, including free dental implant programs, dental schools, and implant medical trials.
That's because, not only will it benefit you now, it will improve the quality of your life in the long run as well.
There are a lot of ways you can save, so have a look at the table below for a summary of some of the best ways.
| | | |
| --- | --- | --- |
| | | |
| | Low-income, veterans and non-veterans | |
| | | |
| | | |
| | | |
| | Seniors who are eligble for nursing home care | |
FAQs
Can I get help paying for dental implants?
It can be difficult to find the solution that best fits your financial needs, but with the following tips, you may very well be able to get help paying the cost for your dental implants.
See if there's a dental insurance plan that you can afford that covers them
Find out if you're eligible for Medicaid, and if dental work is covered in your state
Look for charities and nonprofits that have free dental implant programs
If you are a vet, check to see if you are eligible for dental services through the VA
Check dental schools in your area to see if they offer free treatment
Participate in a clinical trial
Go abroad for dentistry
Find out if a dental plan can help
How can I find pro bono dental implants near me?
To find pro bono dental implants near you, you can call or visit your local community health center, call your local dentist, or follow the other tips and steps mentioned above.
How do I get dental work done for free?
Free dental work, including implants, is available, although you will most likely have to do some thorough searching. There are several starting points for your search that you should consider. Begin by visiting your local Community Health Center, because they will most likely be able to point you in the right direction if they themselves don't offer any free clinics.
There are also some charitable foundations that offer free dental implant programs, most notably the Dental Lifeline Network.
Other options include participating in clinical trials and getting work done at a dental school.
Will Medicaid pay for free dental implants for low-income?
Whether or not Medicaid pays for your dental implants will depend on the state you live in. That's because each state gets to decide which benefits will be covered by Medicaid. You'll have to go to your state's website, or call your state's Medicaid agency to find out if they will cover dental work including implants.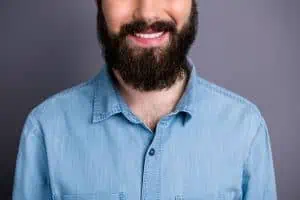 Can veterans get free dental implants?
The VA is required to provide benefits for veterans, but only in some cases does that include dental. In order to be eligible for dental benefits through the VA you have to meet certain requirements. These include but are not limited to:
Receiving 100% disability due to having service-related injuries
Being a former Prisoner of War
To see exactly what benefits you are entitled to, you can go to the VA website. If you aren't eligible for VA dental, they may suggest that you sign up for an insurance plan. If the plan offered is too expensive, you'll want to consider the other options mentioned above.
Sign up to receive the latest news and offers from Dentaly.org