Are you wondering how to get free dental implants? You'll have to do some real investigating around your local health centers, but they do exist.
There are actually a variety of ways to get free implants, including clinical trials, charities, grants, and dental schools.
It can be a bit tricky to chase down exactly what you're looking for, which is why we're here to help! In this article, you'll find out how to get free dental implants including:
Free dental implants for veterans
Free dental implants for disabled people
Free dental implants for low-income people
So if you're ready to find out how you can find free dental implants, or at least pay less, keep reading to learn about your options.
Additionally, if you need help figuring out how to pay for other dental work, check out our dental financing article.
How to find free dental implants for low-income
If you're one of the 41% of adults with medical and dental bills building up, or you're at risk of becoming one, you may be wondering how to find free dental implants.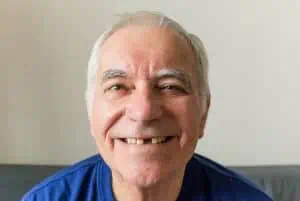 Where can you find free dental implants? Keep reading as we take you through some of the primary programs and strategies for finding implants you can afford.
Another way to pay for treatment?
With a dental loan, you can pay for your treatment upfront, when you need it. Then, you can pay your loan back over time in small increments.
SuperMoney's loan search engine makes it easy to find loans that complement your lifestyle and your budget. Find your loan now by clicking the button below!
Please keep in mind that any additional cost related to implant placement can include: crown prosthesis, sedation, and additional surgical pre-placement procedures like a bone graft or extractions.
Additionally, if you have unique anatomy or condition, then you may require a specialist, like an oral surgeon or periodontist, which could add to costs.
Where to begin your search for free dental implants
If you are interested in dental grants or charities offering free dental implants, you should start with your local health department or Medicare/Medicaid programs in your state to get a list of reputable organizations that have been vetted by local government agencies.
Free dental implant programs
Local Community Health Centers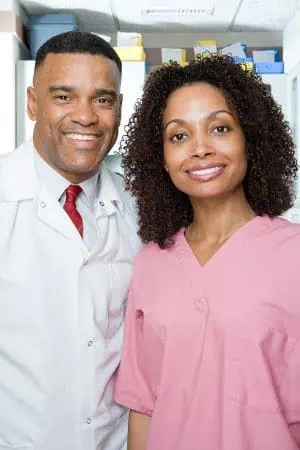 Health centers are based in communities and directed by patients, delivering comprehensive and high-quality health care services.
They often try to provide integrative care, with pharmacies, and mental and oral health for those who can't access it based on income, lack of citizenship, homelessness, being an underinsured vet, mental illness, etc.
Fundamentals of health centers according to the Health Resources & Services Administration include:
Deliver high quality and culturally competent primary care
Provide services despite the ability of the patients to pay
Patient majority governing boards
Patient-centered care, with a focus on underserved populations
Meet certain administrative clinical and financial requirements
Find your local health center here.
Dental schools
If there aren't any free dental implant programs near you, consider dental schools. Dental schools that offer free dental implants are another great option for not just implants but all sorts of free dental work.
Dental schools and dentist training programs often offer free services so that their students can gain experience performing procedures on real patients before becoming a licensed dentist. All states have dental schools that offer a wide range of treatment including the implant procedure.
Additionally, reputable implant companies typically establish relationships with specialty dental residency programs so that future oral surgeons can learn about their products. As a result, donated implants or discounted equipment if often accessible to these organizations.
Depending on the programs in your state, you may or may not be able to receive free dental implants, but it's likely that you can find cheap dental implants for a significantly reduced cost.
Have a look at this list of schools provided by the American Student Dental Association. These schools may provide pro-bono dentistry as part of their community outreach services.
The following video shows how students at the University of Chicago in the dentistry program provide free care for the homeless.
You don't have to be homeless to get your dental work from students; many schools offer reduced-cost care to anyone, no matter your income level.
For veterans
The VA does provide dental benefits including implants to some veterans, so if you are a vet, you should definitely go to their website to find out if you qualify. However, due to their strict eligibility rules, many veterans are not eligible for dental coverage from the VA. The eligibility criteria include:
Having a service-connected dental disability or condition for which you receive monthly compensation
Being a former POW
Having one or more service-connect disabilities rated 100% disabling
Are unemployable and receive disability compensation at the 100% disabling rate, because of service-related conditions
Having served on active duty for 90 days or more during the Persian Gulf War
There are a few more criteria that might make you eligible. You can have a look at the rest at the VA's website.
Free dental implants from clinical trials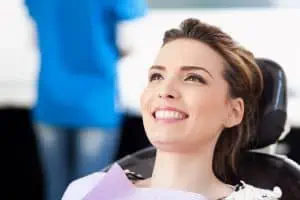 These trials are research studies conducted in order to find new treatment, see if new drugs work and try out new medical devices, and mostly, to make sure that treatment is safe and effective.
All trials in the US must be approved by the US Food and Drug Administration (FDA).
It may sound scary to participate in a clinical trial for implants, but keep in mind that the main concern during the trial is the patients' safety, because if something goes wrong, the company conducting the trial could get into some serious trouble.
If you need free dental implants, you may want to consider participating in a clinical trial. If this interests you, a good place to start looking is with the Nation Institutes of Dental and Craniofacial Research (NIDCR).
They often have free dental treatment, including the procedure for implants for the duration of a study that they are conducting. To find out if there are any trials looking for volunteers for implants, head to their website and have a look now.
Most research projects offering this service are attached to research centers, dental school or hospital training programs. Private practice providers do not typically offer this service.
Free dental implants for seniors
If you are over 55 and need free dental implants, one option you can look into is the Program of All-inclusive Care for the Elderly (PACE). This is a home and community-based program that helps older adults who are eligible for nursing home care continue living in their communities.
As part of this effort, PACE may also help pay for services, like implants, that Medicaid and Medicare don't cover in your state or under your plan. You can find out if there is a PACE program in your state by visiting their website.
Medicaid
If your income level is under the Federal Poverty Level, then you are eligible for Medicaid. However, not all states provide dental coverage. So you'll have to check what the Medicaid benefits cover in your state.
However, if you think you might be eligible, this is a program that you should definitely be enrolled in. To find out more, you can read our full guide to Medicaid dental coverage.
Philanthropists
If you're having trouble finding implants you can afford, stay alert for programs funded by wealthy do-gooders, or clinics offering temporary free care to their communities. One example of this is the creator of Malcolm in the Middle, who now runs a free mobile dental and vision clinic in California.
Or take this implant center in Austin, Texas, offering a 20% discount on implants to help patients financially impacted by COVID-19.
Other ways to save
Have you checked all of the options mentioned above?
Looking for free dental implant programs
Visiting your Community Health Center
Finding a local dentistry school
Participating in a clinical trial
Checking your veteran eligibility
Checking your eligibility for PACE
Consider All-on-4 implants or G4 by Golpa for full-mouth implants
Cosmetic dentistry grants — read more about grants for dentistry in our full article here
If you have, and you simply can't find resources for free dental implants near you, don't worry, you aren't out of options yet. You may be able to save money on dental implants with dental financing options, the most common of which you can find in the table below.
Let's do a quick summary of the financing options:
Dental insurance: Helps cover part of your treatment costs. If you have dental insurance, you should call your company to see if implants are covered by your plan. Read more about the best dental insurance plans in the US.
Dental loans: Taking out a personal dental loan is another way to pay for treatment if you can't afford it upfront. If you do take out a loan, before you commit, make sure you'll be able to pay it back in time.
Dental tourism: For the most expensive treatments, you may want to travel to a country where the quality of care is high, but the costs are lower. If this interests you, you can find out more in our guide to dental tourism.
Dental savings plans: With savings/discount plans, you pay a yearly fee and in return, you get discounted dental work. Find out more about lowering your dental costs in our dental discount plan article.
Conclusion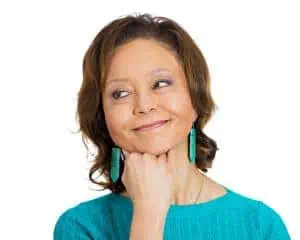 Whether you are missing one tooth, or all of your teeth, getting those teeth replaced is really important for not only your dental health but your overall wellbeing as well.
Most dentists agree that the best way to replace teeth is with implants, because they actually replace the roots of your missing teeth, making it the closest thing to having your natural teeth (which of course, if possible, is always the best option).
The problem with this is that implants are exorbitantly priced, especially in the United States. For those reasons, we encourage you to take a close look at all of the options presented in this article for finding free implants, including free dental implant programs, dental schools, and implant medical trials.
Look for reputable services and avoid places that make too-good-to-be true offers, like $399 dental implants. To avoid such scams, you should ensure your dentist has additional training in the placement of dental implants.
There are a lot of ways you can save, so have a look at the table below for a summary of some of the best ways, and read about more ways to find a cheap dentist without insurance.
| | | |
| --- | --- | --- |
| | | |
| | | |
| | | |
| | | |
| | Seniors who are eligble for nursing home care | |
FAQs
Can I get help paying for dental implants?
It can be difficult to find the solution that best fits your financial needs, but with the following tips, you may very well be able to get help paying the cost for your dental implants.
See if there's a dental insurance plan that you can afford that covers them
Find out if you're eligible for Medicaid, and if dental work is covered in your state
Look for charities and nonprofits that have free dental implant programs
If you are a vet, check to see if you are eligible for dental services through the VA
Check dental schools in your area to see if they offer free treatment
Participate in a clinical trial
Go abroad for dentistry
Find out if a dental plan can help
How can I find pro bono dental implants near me?
To find pro bono dental implants near you, you can call or visit your local community health center, call your local dentist, or follow the other tips and steps mentioned above.
How do I get dental work done for free?
Free dental work, including implants, is available, although you will most likely have to do some thorough searching. There are several starting points for your search that you should consider. Begin by visiting your local Community Health Center, because they will most likely be able to point you in the right direction if they themselves don't offer any free clinics.
There are also some charitable foundations that offer free dental implant programs, most notably the Dental Lifeline Network.
Other options include participating in clinical trials and getting work done at a dental school.
Will Medicaid pay for free dental implants for low-income?
Whether or not Medicaid pays for your dental implants will depend on the state you live in. That's because each state gets to decide which benefits will be covered by Medicaid. You'll have to go to your state's website, or call your state's Medicaid agency to find out if they will cover dental work including implants.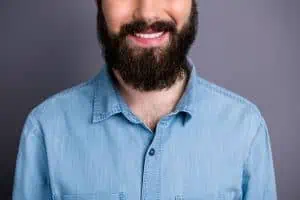 Can veterans get free dental implants?
The VA is required to provide benefits for veterans, but only in some cases does that include dental. In order to be eligible for dental benefits through the VA you have to meet certain requirements. These include but are not limited to:
Receiving 100% disability due to having service-related injuries
Being a former Prisoner of War
To see exactly what benefits you are entitled to, you can go to the VA website. If you aren't eligible for VA dental, they may suggest that you sign up for an insurance plan. If the plan offered is too expensive, you'll want to consider the other options mentioned above.
Sign up to receive the latest news and offers from Dentaly.org