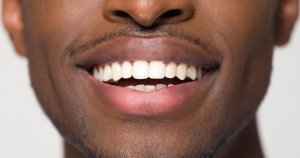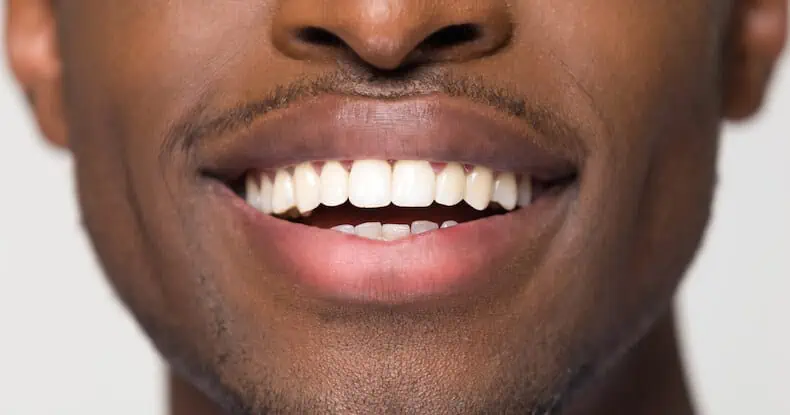 G4 by Golpa is a permanent solution for replacing teeth, and doing so in a more efficient manner than individual implants. That's because it can replace an entire arch of teeth with as few as four implants. So, if your smile could use an upgrade then these implants could be for you.
Over the course of a lifetime, you might lose your teeth due to trauma, or simply due to rot and decay—sometimes, no matter how good of a job you do with brushing and flossing, enamel just doesn't last a long as we do! But Dr. Golpa has developed the G4 solution so that you can adopt the permanent, picture-perfect smile of Tom Cruise or Pat Sajak. Many patients of the G4 Golpa method are highly satisfied with their G4 dental implants—some claim that it has changed their entire life! So let's find out if this is the best solution for you.
What is Golpa G4?
Essentially the G4 solution is a huge development in dental implant technology. This method provides a permanent way to replace the entire upper and lower arches in as little as four implants. If it sounds similar to All-on-4s, that's because G4 was adapted from the All-on-4 method. Unlike the parent method, G4 is done in 24 hours instead of waiting over the course of a year for your new smile. Let's learn how this innovative technology came about.
Dr. Golpa
Dr. Mike Golpa is the doctor behind G4 implant dentistry. The innovative G4 method of implants not only cuts costs but also time. Golpa is considered the top All-on-4 doctor in the world by his peers. He is regarded as a pioneer in the field of implants, and trained with Dr Mike Paolo, the doctor behind a lot of the development in All-on-4s. Dr. Golpa is now working on providing G4 implants in more cities across the United States by working with affiliate partners.
What is G4?
This method is an innovative combination of All-on-4 technology and patented protocols that allow for a more efficient, less painful, and more convenient mouth restoration practice. The method developed by Dr. Golpa is a cheaper way to restore your teeth.
But in order to really understand exactly what G4 is, it is important to first learn about the parent technology that is was adapted from.
What is All-on-4?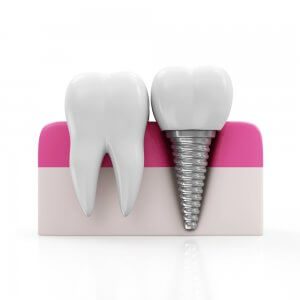 So, what exactly is the All-on-4 method? And how is G4 different? Good questions! The All-On-4 strategy is essentially four titanium implants that hold bridges of false teeth in place. Titanium is chosen for the root material screwed into the jawbone for several reasons:
Durability—Titanium is strong enough to withstand the impact of biting, chewing, and grinding without snapping.
It is a biocompatible material, so the body doesn't recognize it as a foreign object and reject it.
Titanium actually fuses with the bone as the implants heal.
This type of surgery is invasive and can result in some unfavorable physiological responses. But using titanium to replace roots ensures that there will be no complications during the recovery period.
All-on-4 procedure
This method requires multiple appointments and months of healing and procedure time. But the procedure looks something like this: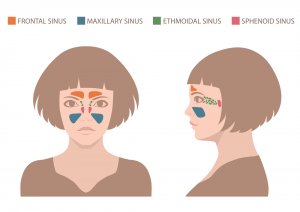 A consultation visit is made where X-rays are taken of the teeth in the mouth to determine their health. Jaw impressions and 3D images of the jaws are taken to determine bone thickness, sinus cavity placement, and nerve visualization. At this time further appointments will be scheduled and financial estimates will be made.
Once the surgeon reviews the records, they will plan the implants procedure and use the images taken in the consultation to make surgical guides.
The first surgery is the extraction of the remaining teeth. Sometimes other surgeries need to happen first to move sinuses out of the way or to graft bones to your jaw for stability. This type of procedure must heal first before the teeth can be removed.
The second surgery is implants placement. After all of the extraction sites are healed, it's time for those titanium implants that we mentioned before. Patients must wait for these to completely heal (3-6 months) before getting new teeth. During this time temporary dentures are worn in the affected area.
Only after all the healing is done can the new teeth be placed and permanently set into the patient's mouth.
Duration of procedure
This process can take up to a full year, which, considering the alternative of implanting every tooth individually or wearing dentures, is quite reasonable. Considering that most of this procedure time is spent recovering in between surgeries (about 3-4 months each time), it may seem like your time could be better spent on an alternate strategy. And with that many implants to go through it's no wonder that patients are reluctant to undergo this permanent and very expensive procedure!
Golpa G4 Procedure
After going into the procedure of the All-on-4 parent method of the G4 it's difficult to believe that implants for the entire mouth could be done in 24 hours. But the G4 implant solution does exactly that! Dr. Golpa found a way to ensure patients are out of the office with permanent, perfect implants in 24 hours. It's best to remember that each patient is different, but normally the procedure looks something like this:
The patient arrives at one of the G4 implants dentistry offices and has a consultation that includes the X-rays, jaw impressions, and 3D images of the jaws that are needed for the surgical plan.
The treatment plan is made, including any need for sinus lifts and bone augmentation.
All the surgeries happen at once under sedation. This includes extraction, dental implantation, sinus lifts, etc.
Once the surgery is complete, the patients will return home to rest and recover overnight. At this time the lab will finalize the new permanent teeth using the scans taken from the consultation before.
Finally, the patients receive their new smiles after a night of recovery. The Golpa G4 implants are placed in the mouth and adjusted to fit the patients' individual needs.
In the video below, you can see one happy patient's review of this procedure.
Duration of procedure
The entire G4 implant solution takes about 24 hours to complete, a huge difference from the year-long process of the All-on-4 method. From consultation to a brand new set, patients only need to set aside two days to be at one of the locations where G4 dental implants are offered. This means you could make your Memorial Day Weekend extra productive and head on up to Vegas for a brand new set of pearly whites! Pending availability from the doctors of course.
How long do G4 dental implants last?
With a titanium root and a porcelain crown, implants can last up to 25 years, so basically permanent. However, since the G4 implant solution is technically a bridge, this solution can last upwards of 15 years, but don't forget the lifetime warranty! Yes, lifetime! That means that as long as you aren't violating the terms with something like smoking, then your teeth are guaranteed to be perfect for the rest of your days.
Recovery time
Due to the efficiency and effectiveness of the G4 implants method, most patients are said to return to their regular routine, such as eating, within a day. However, depending on the individual situation and surgical conditions, the doctor may recommend avoiding certain foods or other substances for some time to avoid harming your new implants.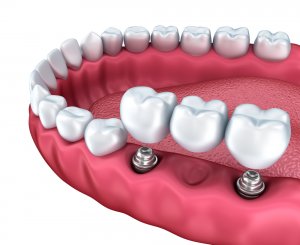 Pros and cons
A G4 implant solution is essentially a full arch bridge supported on four implants. Thus, the pros and cons of this procedure are the same as with any bridge supported on implants. But how does this compare to a traditional bridge? Have a look at this table for a summary of the pros and cons and comparison to traditional dental bridges:
Where to get Golpa dental implants
The biggest downside to the G4 is that the Golpa dental implant center may not be anywhere near you. G4 implants are currently only offered at five labs across the United States. Dr. Golpa has an office in Las Vegas, so you can turn your G4 implants into a high-roller vacation over a long weekend.
Locations
G4 implants are offered at dental offices in Las Vegas, Dallas, Tyson, and affiliate centers in Culver City and San Jose.
G4 dental implants cost
The question that all patients dread the most is how much does it cost? The G4 by Golpa cost depends on your insurance, procedure requirements, and travel needs. But without insurance, Golpa G4 implant costs start at $16,500 for a single arch and the G4 implant cost for the full mouth starts from $29,500.
G4 cost vs. All-on-4 cost
G4 by Golpa prices are actually pretty reasonable when you think about the time saved and potential travel time not wasted. They are also relatively comparable to the costs of All-on-4s which can range from $12,000 to $25,000 per arch.
Who needs G4 Implants?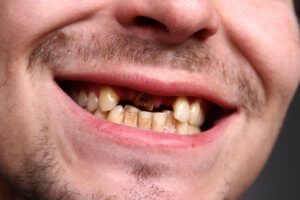 G4 implants are recommended for those who are currently wearing dentures. If your dentures feel loose, or uncomfortable, or you simply want a better teeth-replacement option, you may want to consider G4 dental implants instead. G4 implants are suitable for those who are missing more than four teeth, or have mobile (loose) or failing teeth. As well as those who suffer from advanced periodontal or gum disease and tooth decay.
G4 implants may not be suitable for you if you suffer from diabetes or severe heart, lung, or brain disease. As always, every individual should consult their doctor before pursuing G4 dental implants.
How to care for G4 implants
G4 teeth are just like other implants and bridges. With implants, your hygiene routine may differ a bit than with natural teeth, because it's important to make sure the area under the bridge stays clean as well. Many dentists recommend adding water flosser like the Waterpik to your everyday oral care routine.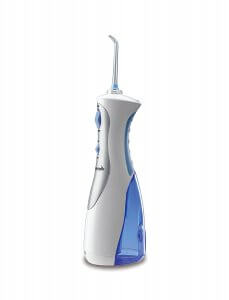 Aftercare of G4 implants
There are three steps to caring for Golpa dental implants after placement.
Brush: You should brush your bridges like you learned to do when you were a kid with toothpaste three times a day for at least two minutes every time.
Rotary Brush: Use this by dipping the proxy brush in your medicated rinse instead of toothpaste to clean under your bridges for the first week.
Waterpik: After a week of healing, use a Waterpik to remove plaque between each tooth and underneath the bridges.
How often should I get professional cleaning?
Dr. Golpa recommends an annual examination and professional cleaning of your G4 dental implants to avoid any unnecessary complications or decay. The same is true of the All-on-4 method. If you are not already seeing your doctor annually, then you may want to consider making an appointment today.
G4 Reviews
The Golpa method is regarded as a luxury dental experience. The only complaints that are seen among G4 by Golpa reviews have to do with a lack of attentiveness on the part of the G4 staff after you make your payment.
Conclusion
The Golpa method is an innovative combination of older implant technology and new patented protocols that allow for a more efficient, less painful, and more convenient mouth restoration practice. They have a 24-hour turnaround and offer an efficient way to make your smile look like a million bucks. If you have the cash and the ability to get to one of the few offices that provide this service, then the G4 way might be your best ticket to a healthy, beautiful smile.