Dentures don't take care of themselves. A dental lab near you can repair your dentures as necessary. Although dentures are replaceable, they are every bit as critical as your natural teeth.
From helping you chew to helping you speak clearly, dentures give that confident smile back to people who have lost any of their teeth. Neglecting them may lead to breaking or fracturing them, leading to oral health issues.
It's critical that you get dentures quickly repaired from a denture repair lab near you to continue life as normal. It's also important to learn as about taking care of your dentures to avoid damage.
If you need to find a dental lab right now, you can call 866-383-0748. You'll be connected with a live operator, 24/7, who can match you with a nearby lab.
Find a dental lab near me now
Otherwise, let's explore some common denture issues and ways to get them fixed in time.
What are dentures and how many types are there?
Dentures are removable replacements for your teeth that are custom made for each patient. They're typically used with older adults or other people who have partially or completely lost their teeth.
Dentures help you to eat, chew, and speak comfortably. These are made to look like natural teeth and are fitted in a plastic base. plastic base is colored to closely resemble and blend in with the gums. There are several types of dentures depending on your needs.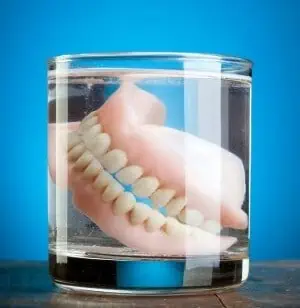 Conventional complete dentures
Complete dentures are placed in the mouth after taking out all your teeth. They can be fitted only after tissues have healed, which may take several months. The upper denture covers the roof of the mouth while the lower denture rests on the gums and bone of the dental ridge. A thin layer of saliva cheek muscles and tongue holds the lower denture in place.
Implant-supported complete dentures
To provide a secure fit, a complete denture need to attach via dental implants. Implants are surgically placed in the lower and upper jaw to make dentures stable and reduce bone loss. These dentures are often also known as snap-in dentures.
Immediate dentures
Immediate dentures are made before the removal of teeth. Once they're ready, the dentist removes your teeth and the dentures are placed.
To give you a better understanding of the different types, here's a quick comparative analysis:
| | | | |
| --- | --- | --- | --- |
| | | Implant-supported complete dentures | |
| | Convenient for older adults who suffer from tooth loss due to age. | Provides a better and more secure fit with surgically-placed dental implants. | Patients don't have to wait 6–8 weeks for tissue to heal. |
| | Chewing functionality is not as effective as natural teeth. Some patients develop lisps or other speech problems. | Irreversible procedure with higher repair and replacement costs. | May cause some discomfort, as they are not molded to the gums. |
| | | | |
What are some common denture issues?
Though dentures are generally comfortable for patients, there are some cases where they can become damaged or cause discomfort:
Wear and tear – Dentures age and are not meant to last forever. With use, the material becomes thinner and weaker, making them susceptible to damages and fractures.
Improper handling – Dentures can also break and fracture due to mouth injuries or with improper handling. For example, if you suffer an accident that severely impacts your mouth or if you accidentally drop your dentures and they hit the ground with force, they can very well break.
Gum problems – Another less common cause of denture damage is the shrinkage of the gum area beneath them. Over time, the gums underneath the dentures may shrink, leaving the dentures fitting loosely and becoming susceptible to fracture and damage. If this happens, you may need to get them fixed to accommodate the extra space. This is done using a process called relining, or basing the denture. It's pretty quick and you could be wearing your perfectly fitted dentures in no time.
However, you may not notice a small fracture right away, so make sure to visit your dentist or a denturist near you regularly.
Here's a short video that will shed some light on what dentures are and why are they needed.
Why would I need emergency denture repair?
Denture breaks and damage are similar to natural tooth damage and should be dealt with immediately. If ignored, they can lead to discomfort and oral health deterioration. This includes oral stomatis and angular cheilitis.
People often believe that they won't have a dental emergency with dentures and they can just wait for their regular dentist appointment in case of damage. What's worse is that some people may be tempted to repair them on their own. This isn't the best way to go about denture repair.
Fixing denture damage is best left to professionals, and you should avoid quick fixes like super glue or similar products. Super glue is not food-safe and should never be put in the mouth under any circumstances. Additionally, most likely you'll just damage the denture further.
The best option is to seek immediate emergency denture repair if your dentures are damaged or you're feeling uncomfortable. Remember, if you don't get damaged dentures repaired quickly, you won't be able to chew or speak as well as you should.
However, in some cases you can use a temporary solution like a denture reline kit until you can get to a dental lab. If you're looking for a denture reline kit, you can read our DenSureFit reviews article to find out about one popular brand.
Emergency dental labs for dentures are your best bet when it comes to seeking immediate care. They're open late compared to regular dentist offices, and some are even open on weekends.
Denture repairs usually involve the use of acrylic and adhesive to repair broken areas. After repair, you should be able to wear your dentures instantly without any problems. In cases where dentures are severely damaged, you may have to opt for a new set. In these cases, consult your usual dentist and follow their advice.
How do I find dental labs near me?
Finding a good denture repair lab near you can be tricky. You can start by getting in touch with your dentist. They might partner with specific labs they know and trust.
Make sure you're in the right hands when it comes to getting your dentures fixed. Ask for references and if they can guide on the care you need. Your dentist is aware of your medical history and is the best person to ask for references.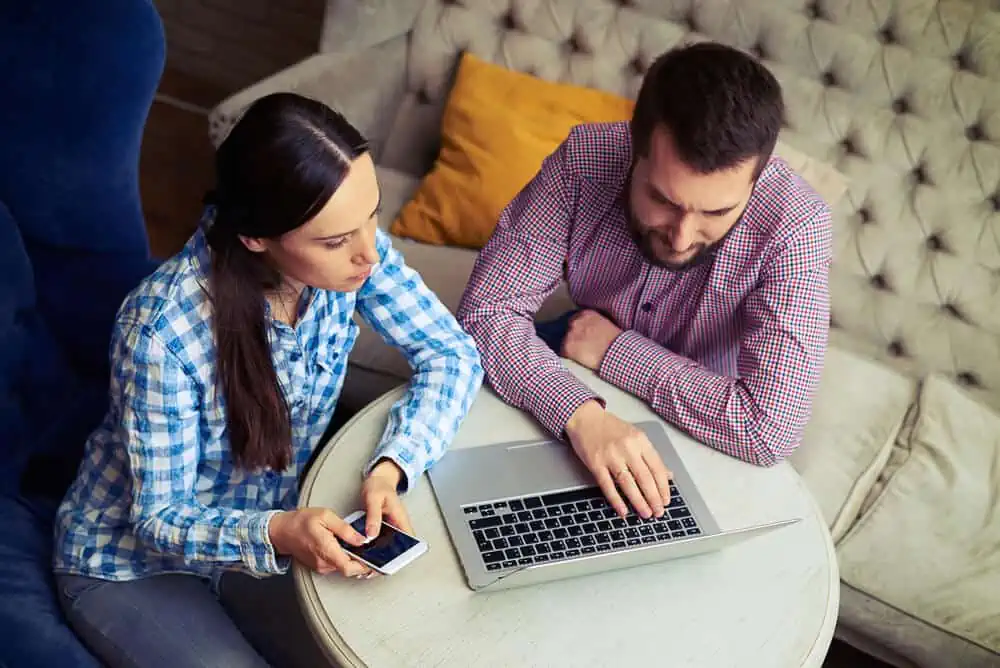 If you're looking online, try using credible resources and online directories. These directories will help you find listings of dental professionals in your area and across most states of the country.
Call ahead to find out if the denture lab can help you with your particular condition. Look for reviews as well. You may be able to find virtual tours or videos of the facility.
You can also check phone directories and ads for useful references. One quick call to 866-383-0748 will also get you connected to a reliable dental lab near you.
Find a dental lab near me now
What is same-day denture repair and how can I find a lab that offers this service?
A same-day denture service means the office will be able to provide most repairs in a day. These specialized offices work with technicians who are experts in denture repairs. They will be able to assist you better in case of severe breaks and fractures.
Call ahead to learn about the operating hours, their procedures, and the wait time. You can also ask if they will need your previous medical records for reference.
And make sure to inquire about the payment options. Some offices may require you to pay up front, while others may offer a payment plan. Make sure you're comfortable with their payment options and make sure they know if you have dental insurance that covers repairs.
How much does it cost to repair dentures?
Generally, emergency denture repair costs around $200. However, it can vary depending on the degree of damage and on the condition of your gums and bones. Substantial damage may cost more.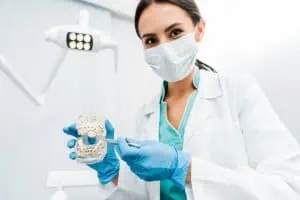 It's understandable that cost might be a deciding factor for some, but this can be smartly managed with a bit of research. Compare prices and get in touch with the lab about payment options.
It's always advisable to set aside some money monthly to be able to better tackle emergency situations. You can also invest in a good insurance plan that covers these dental procedures.
If you already have insurance, make sure your denture lab knows. Note that insurance may not cover all repairs, depending on the cause. You don't want to pay a surprise fee later just because a procedure wasn't covered.
How to prevent denture damage
Dentures are prone to damage if you don't take care of them. In fact, the materials can be easily damaged. However, there are certain steps you can take to ensure that your dentures remain functional for a long time.
Visit your dentist regularly
Denture misalignment due to changes in your gums and bones is not easily detectable. You should regularly visit your dentist, as they will be able to monitor these subtle changes over time.
Inspect dentures regularly for damages
You should regularly inspect your dentures for damage such as small cracks and fractures. If you observe any abnormalities or experience discomfort while wearing them, talk to your dentist.
Place dentures in clean water when not in use
This will help them retain their shape and keep them from drying out while you aren't using them. Don't place them in hot or boiling water, as this can cause warping.
Clean them regularly
You should clean your dentures regularly, but make sure you handle them with care. While cleaning them, place a towel underneath so that they're not damaged in case you accidentally drop them.
Conclusion
If you suspect your dentures are damaged or feel discomfort while wearing them, don't wait until your regular appointment with the dentist. Get in touch with an emergency dentist or dental lab immediately.
If your dentist isn't available, search for an emergency denture repair lab near you and seek treatment. You can call 866-383-0748 to get connected to an emergency dental lab near you.
Denture repair usually doesn't take much time (unless the damage is severe), so you should try to visit a same-day denture repair facility that can get it done while you wait. Same-day denture labs work closely with specialized technicians to get repairs done quickly.
Denture repairs can sometimes be costly, so make sure you have your payment plan worked out with the facility you are visiting. If you have dental insurance, make sure that the repair is covered.
Most importantly, take care of your dentures to extend their life. This way you will be able to adopt a preventive approach. It's understandable that accidents happen, but simple care practices will help you minimize damage to your dentures.
FAQs
What are dentures?
Dentures are removable, natural-looking replacements for teeth that are custom-made for each patient. They are fitted in a plastic base that is colored to closely resemble the gums.
What is denture relining?
Dentures are made by denturists who specialize in these procedures. And sometimes dentures may need reshaping. The procedure of realigning or reshaping dentures is called denture relining. Usually under this procedure, the underside of the denture is reshaped to fit the gums perfectly.
Soft relining is the preferred method used by dentists, as it's more comfortable and can be performed easily. A hard reline, on the other hand, is slightly less comfortable but repairs often last for years.
How long does denture repair take?
Denture repair time depends on the extent of the damage. Some denture repair labs offer same-day repairs, as they have a specialized lab set up for these procedures. If you opt for same-day service but the damages are extensive, the repairs might take longer than expected. In some cases you may need to replace the dentures completely.
How can I repair dentures at home?
Don't repair broken or damaged dentures at home. You may be able to use a temporary reline kit until you can get it repaired at a dental lab. Also, avoid gluing damaged dentures using common adhesives. This can lead to health complications and damaged dentures.
You should schedule an appointment with your regular dentist or look for denturists near you. You can also look for emergency dental labs that provide same-day repair services and get it done quickly by calling 866-383-0748. Same-day labs have specialized setups and can get you quick results. It may cost a bit extra but you will get better and faster results.
Sign up to receive the latest news and offers from Dentaly.org