If your dentures are slipping out of place throughout the day, then you may be looking for DenSureFit reviews to see if this is the product you should spend your money on. We have scoured the internet for the most comprehensive reviews and summarized them all in this article just for you! Since nobody has time to read all the denture reline kit reviews out there you can keep reading for more information about DenSureFit including:
Adhesion information
Value for money
Ease of use
Customer service
DenSureFit is a denture reline kit designed to help keep your false teeth in place throughout the day. This kit includes everything you need to make a silicone reline for your dentures. After the application of the reline there should be no more need for adhesive, as your dentures will now stay in place using the power of suction.
If cost is what is deterring you from buying DenSureFit, then you should know that there are cheaper alternatives in the denture reline kit world, and we will discuss them later on.
What is DenSureFit?
DenSureFit is an over-the-counter denture soft reline kit. When you receive dentures to replace your teeth, the dental work involved will change not just your teeth but everything around them, including your gums and bone. Your dentures may need to be relined due to:
Your jawbone resorbing into your body with the continual motion of chewing pressing the bone.
Your gums being inflamed from ill-fitting dentures.
Preventing fungal infections from loose-fitting dentures trapping moisture and food particles.
DenSureFit is a kit that includes a soft, silicone gel to fill in those spaces that are making your dentures loose. It also helps create suction on the upper plate and create a better fit on the lower plate, eliminating the need for a bonding agent.
DenSureFit Reline Kit reviews
"The inflammation on my gums has gone down since I've been using DenSureFit."
Debbie writes in her testimonial that this kit is extremely easy to use and that it reduces the need to use denture adhesive entirely. Normally it is very difficult to find the fit right on the first try, but that isn't the case with this reline system.
She continues that this is the best denture reline kit, as it doesn't require scraping any adhesive off your dentures (or use of any adhesive at all for that matter!). When the reline needs to be redone it can simply be peeled away very easily. Most options force you to reapply the material every time you take out your false teeth but that isn't the case with this system.
"I had many many sore spots in my gums. I was at my wit's end. Each return to the dentist was more and more agonizing. I was unable to go [out] into public, unable to join any friends for dinner or even unable to date."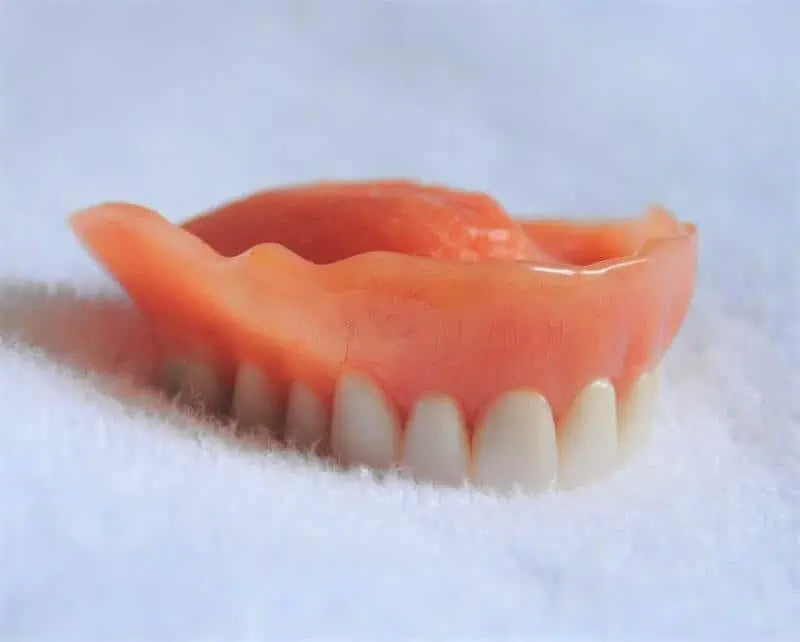 She further states that DenSureFit is extremely durable. It even withstands the test of holiday meals! Moreover, it won't come off when you soak your dentures overnight for cleaning.
The upsides that Debbie mentions are:
The liner lasts a very long time—up to three months!
The system actually helps to heal your gums from trauma associated with ill-fitting dentures.
It's a one-size-fits all system. Anyone can make this product work with their dentures very easily.
Once the process of fitting is complete, this semi-permanent denture reline kit is a great option for those looking to achieve better fitting dentures.
"…Steve was wonderfully understanding and kind and immediately signed me up to get another kit courtesy of DenSure Fit!"
Customer Fran Ford wrote about how wonderful the customer service with the DenSureFit company is in their review. Being on a fixed income, Fran wasn't so convinced about the benefit of using DenSureFit, especially since it isn't the cheapest option. Fran's first application lasted four months, but when she went to reapply there wasn't enough primer left for a second application.
When Fran called the customer service line, Steve picked up and listened to all the concerns about how the material had dried up in the bottle despite proper storage, and Fran was offered a completely new kit free of charge.
"The Customer Service person, who introduced himself as Steve, patiently listened to my rambling diatribe of my explaining the probs [sic] I'd had…"
Overall, Fran was satisfied with DenSureFit but not so much with the amount received, but the customer service made up for it.
"DenSureFit is too expensive for these issues and every time I have to waste more of it, I am watching money be tossed into the trash"
Cherryl writes in her review that DenSureFit is not the best denture liner for her. She does believe that if you have the right mouth shape then this product can work well for you. But Cherryl, unfortunately, needed to use a different denture adhesive for securing her denture.
Cherryl was unable to have her denture sit comfortably after applying the material multiple times. She does need a reline for her dentures, but this particular reline option isn't comfortable for her mouth and doesn't suction well to her gums.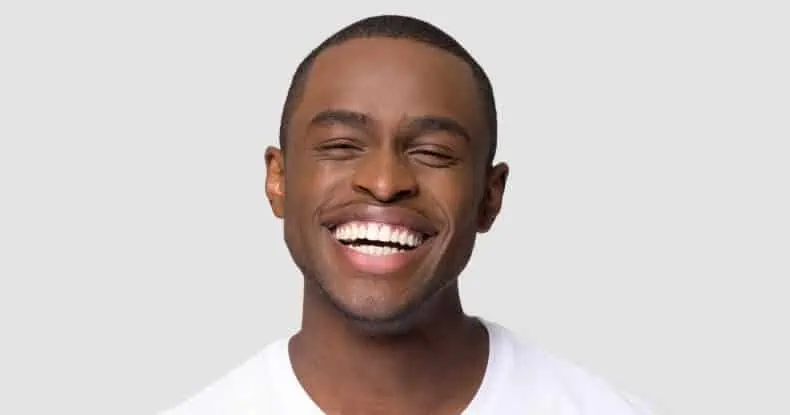 Cherryl now uses Secure denture adhesive instead of DenSureFit because DenSureFit didn't provide enough adhesion for eating and speaking.
Cherryl used both adhesive and reline to keep her dentures in place but found that the denture adhesive (not DenSureFit) she was using would cause the reline material to come off when she soaked her denture at night. DenSureFit wasn't a good option for her, and she doesn't recommend trying it, as she thinks it is an expensive experiment.
"So far, I have now wasted over $150 and have yet to get a comfortable fit and have discovered that I cannot use my particular adhesive with the liner."
It appears that DenSureFit may not be the best option for everyone looking to get a good fit with their denture.
"I didn't have to go and make an appointment with my dentist"
This vlogger raves about how much she loves DenSureFit. She outlines the removal process and how she should've done more research before she attempted to remove the soft gel herself. She noted that the customer service for DenSureFit is great and loved how helpful they were.
She also raves about the comfort of the reline and loves the new denture fit. This option is also cheaper than going to the dentist for a reline, and it's something you can do at home as well.
Alternatives to DenSureFit
DenSureFit may possibly be outside of your budget or perhaps you just need something to make your denture more comfortable. DenSureFit isn't the only option when it comes to denture adhering, but it is one of the better product options for a denture reline. The DenSureFit soft gel is comparable to a few other products, including:
Perma Soft Denture Reliner Kit
Perma Soft Denture Reliner Kit lasts up to two years with one application. Relining your dentures with this product can significantly slow down gum shrinkage!
Reline-It Advanced Denture Reliner Kit
Reline-It Advanced Denture Reliner Kit is a mid-range reline kit that doesn't contain zinc and can be used for both upper and lower dentures. Customer reviews are mostly positive, saying that it works but has a poor aftertaste.
Conclusion
DenSureFit is a denture reline kit that can help you make your dentures fit better. The material used to create the silicone inset doesn't smell or taste bad, which is a huge plus. Many reviewers think the customer service is incredible, and DenSureFit representatives do the most they can to make sure that the customer is happy, using the product correctly, and seeing the maximum benefit. However, the DenSureFit system isn't as easy on the wallet as it is to use. With one purchase only lasting one or two applications, the price point for DenSureFit may be better than the dentist office, but maybe not as affordable as the other reline kits available.
Does DenSureFit taste or smell bad?
The general consensus is that the DenSureFit reline kit doesn't have any foul odor or taste. The silicone material dries quickly and doesn't come with any unappealing olfactory issues.
Is DenSureFit expensive?
Cost is always relative to your budget, but the DenSureFit reline kit is about $50 for a tube with enough material to last for about two applications. Each application should last at least 3 months.
Sign up to receive the latest news and offers from Dentaly.org