Find a dentist available now for urgent care near you.
Pain relief from toothache, abscesses and dry socket
Repair a chipped, cracked or broken tooth
Emergency dental surgery
Our dentists accept PPO private insurance, cash or credit card
Available 24/7
Call A Dentist
If you have a dental emergency and need urgent dental treatment, it's important that you see a dentist ASAP. But how do you know if you have an emergency?
Symptoms of a dental emergency include:
Bleeding that doesn't stop
Painful swelling in or around your mouth
Pain in a tooth, teeth or jaw bone
Gum infection with pain or swelling
Dry socket
Other conditions causing pain, irritation and/or swelling
Broken or knocked-out tooth
In this article, we'll talk more about how to know if you have an emergency, and what you can do to find the care you need.
What constitutes a dental emergency?
There are many different reasons why you may require emergency dental care. These can broadly be placed into two categories. The first is visible damage to teeth; the second is pain which indicates an underlying problem such as an abscess or tooth decay.
Any of the following may require you to seek emergency dental treatment:
An accident which has damaged your teeth or mouth
Loss of a tooth (known as an avulsed tooth)
A tooth that is loose or has been knocked out of alignment (known as an extruded tooth)
An impact that causes severe tooth pain even when there is no visible damage
Wounds to the tissue of the lips, tongue or cheeks, even if teeth are unaffected
Serious infection or abscess
Severe pain, swelling or bleeding that develops soon after other dental treatment such as a filling, root canal, tooth extraction or dental implant
Loss of a filling or crown
Depending on how serious the problem is and whether it's causing you any pain, you'll either need to:
Visit a dentist right away (possibly at a hospital)
Make an emergency appointment to see a dentist the same day or the next day
Book a routine appointment to have the problem treated
If you have chipped a tooth or have mild toothache, you probably won't be treated as an emergency patient. A toothache which comes on gradually is a sign of a dental cavity, so you should still make an appointment to see your dentist soon. A lost filling may not cause any pain but it's important to get it treated quickly otherwise other parts of the tooth may break off.
What to do if you have a dental emergency
Some dental problems are serious enough to warrant a hospital visit. If you experience any of the following you should go straight to your local emergency department where you can see a hospital dentist:
Significant bleeding that won't stop
Severe pain that isn't helped by painkillers
Trauma to your face, mouth or teeth from an accident
If a tooth has been knocked out, it's important you get to a dentist as quickly as possible. The sooner you can receive treatment, the better the chance your dentist will be able to successfully re-implant the tooth. Try to gently place the tooth back in its socket, but if this isn't possible, keep it in a glass of milk while you get medical assistance.
If you are not in severe pain, your teeth are not loose, and your mouth is not bleeding, you probably don't require immediate dental care. In these less severe cases you can make an appointment with a dentist.
If you're unsure whether your dental problem requires immediate attention, call your dentist first and they will be able to advise you on the best course of action.
Have a dental emergency? Find a dentist for urgent treatment now!
How to find an emergency dentist near me
If you have a dental emergency during regular business hours, it's just a case of finding a local dentist that can fit you in quickly. Most dentists build time into their schedule that allows them to see patients on short notice if urgent dental treatment is needed.
Dentist near me open on Saturday
Things get more complicated, however, if you need urgent dental care at night or on dentists' days off. Finding a dentist near you open on weekends can be harder than it sounds.
The first step you should take if you find yourself in need of a 24-hour dentist is to call your local dentist's office, whatever the time of day or night. They should at least have a recorded message telling you how you can contact an after-hours dentist.
To find emergency dental care near me: Call 844-207-7106 and you'll be connected to a dentist in your area.
Find emergency dentists near me now
Ways to ease dental pain at home
Whether you have to wait a few hours or several days to see a dentist, you'll want to do what you can to lessen your dental pain.
Regular painkillers should help relieve the pain until it's time for your dentist appointment. Take acetaminophen rather than ibuprofen or aspirin as the latter can thin your blood and make bleeding worse.
There are also some natural remedies that can provide temporary relief from tooth pain.
Perhaps the simplest – and the one you're most likely to have on hand – is salt and hot water. Dissolve one tablespoon of salt in a glass of hot water and rinse or gargle it, repeating if necessary. The solution helps to draw fluids out of your gums, reducing irritation.
Lemons and limes can also help as the citric acid in them destroys bacteria. Cut a slice, bite into it slightly to release some juice, and then rub it on the painful areas in your mouth.
Alternatively you can try chewing fresh ginger or making a paste from crushed garlic and salt and applying it directly to the affected area.
Some essential oils and other natural products can also be effective at relieving pain in your mouth.
Our article on home remedies for toothache has more about these and other pain relief options. Remember these are not permanent treatments; just ways to temporarily ease your pain while you wait to see a dentist.
If you want advice from a qualified dentist within minutes, you can also visit JustAnswer. They have dentists who will respond to your questions 24/7 via online chat.
How much does an emergency dentist appointment cost?
The cost of emergency dental treatment may not be the first thing on your mind when this kind of incident occurs, but it's still something you should be aware of.
Emergency dental care is, understandably, considerably higher. Some may charge a flat-rate price for after-hours treatment, while others will charge according to the treatment needed.
The dentist may be able to just administer pain relief for a minimal cost until you're able to see your dentist during regular hours. If, however, you need more complicated treatment – a tooth re-implanted, an abscess drained, or an emergency root canal, for example – you can expect the cost to be much higher.
Ways to avoid dental emergencies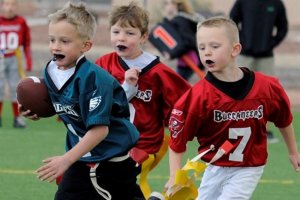 There are some simple things you can do to reduce the likelihood of you needing to visit the dentist with an emergency:
Have regular dental checkups to identify any potential problems and treat them before they become serious
Don't ignore a minor toothache; the longer you leave it the more serious the underlying problem will become
If you play contact sports, wear a mouthguard to protect against injury
Avoid biting ice or other hard foods that may damage your teeth or existing fillings
As with any accidents, there is only so much you can do to prevent them. With this in mind, it's a good idea to be prepared in case you do find yourself needing emergency dental care.
Be prepared for emergency dental treatment
Experiencing a dental emergency is bad enough without having to prolong the pain while you try to find a dentist.
Be prepared by researching local dental clinics before the need arises. Find out if any dentists near you are open on Sundays, which ones provide 24-hour dental care, and what their fees are for emergency visits.
Then, keep a list of contact numbers somewhere safe. It's a good idea to have details on hand for several 24-hour emergency dentists, just in case you can't get in touch with your local dentist's office or they can't see you for some reason.
You can also keep a dental first aid kit handy to help you treat injuries while you seek professional treatment. This kit can include:
A small container (in which to keep any teeth that are knocked out)
Acetaminophen
Antiseptic mouthwash
Cotton wool balls or gauze, to stop bleeding
Sugar-free gum (this can be used to plug the gap temporarily if you lose a filling)
Be sure to check your kit regularly to make sure none of the items have expired.
Although none of us want to be in a position where we need emergency dental care, we can still be informed and prepared so things go as smoothly as possible should an emergency occur.
24-hour emergency dentist near me
If you have an emergency and you need to find a dentist near you now, you can call 844-207-7106. You'll be connected with a dentist in your area who can assist you.
Do you have a dental emergency? Find a dentist for urgent care now
And remember, if it's not an emergency, or if you're waiting for your appointment to see an emergency dentist, you can always go to JustAnswer where qualified dentists are available 24/7 to give you advice.
Conclusion
If you have a dental emergency, it's important to seek urgent help. An emergency can include tooth loss in adults, a broken tooth, unstoppable bleeding and excruciating pain, among other symptoms. If you have a serious mouth-related injury and you can't get in to see an emergency dentist, you should go to the emergency room. They will make sure you aren't in a life-threatening situation, and give you something to ease the pain until you can see a dental professional.
Find emergency dental near me now: Call 844-207-7106 to get help right away.
FAQs
How do I find an emergency dental clinic near me?
You can call your local dentist's office and ask if they can give you the number for 'dental urgent care near me'. If you have a dental emergency at night, your local clinic should at least have a voice recording telling you a number to call in case of a dental emergency.
You can also call 844-207-7106 and you'll be connected with 'emergency dental services near me.'
How do I find an emergency dental near me that takes medical assistance?
When you enrolled in medical assistance you were given a booklet with all of the clinics within the medical assistance network. If you don't have that booklet, you can call the number on the back of your card or 844-207-7106 to be connected with a dentist in your area.