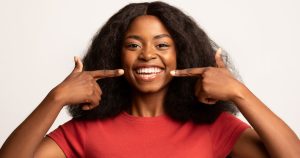 How do you know which are the best dental insurance plans in Georgia? We are here to assist you. We've gone through the best dental insurance plans on the market and put together this resource to assist you in finding the ideal dental insurance for your needs.
This dental insurance resource guide includes the following:
What aspects of dental insurance coverage should you look for?
Comparison of top dental insurance providers
We hope that this information will help you identify the best dental insurance plan in Georgia for you or your family.
Find the best dental insurance in Georgia
Dentalinsurance.com makes comparing Georgia insurance plans easier. Our online marketplace makes finding and enrolling in the best plans in your state easy.
Enter your ZIP code and date of birth, or call 888-626-0057 to talk with one of their representatives to see what's available in your area.
What to look for in a Georgia dental insurance plan
Cost
When it comes to dental plans in Georgia, many people consider pricing to be the most important aspect of their decision. However, the dental plan's total cost is made up of various components. The annual or monthly premium, copayment, deductible, and the annual maximum benefit of the dental insurance plan must all be considered.
Coverage
Most dental plans cover preventive care. If you need more extensive treatments, such as implants or orthodontics, you should choose a plan that covers these procedures specifically.
Types of dental insurance plans in Georgia
Individual dental insurance
Individual dental insurance and group health insurance work the same way. The main difference between individual dental insurance and employer-sponsored dental insurance is how it is obtained.
DHMO plans cover you through a narrow network of dentists, and you may be required to choose a single primary care provider. These plans are usually the least expensive, but they include fewer benefits.
PPO plans provide more flexibility than the previously mentioned since you may pick from a larger network of dentists.
Indemnity dental insurance plans are sometimes known as "traditional" insurance. In contrast to PPO and DHMO dental plans, an indemnity plan usually has no network limits for its members, enabling them to see whatever dentist they like.
Dental discount plans, often known as dental savings plans, aren't the same thing as dental insurance. You pay an annual fee to become a member and obtain a dental discount card that entitles you to cheaper dental care pricing.
Dental and vision insurance
To encourage people to get all of their insurance in one location, several health care providers offer combinations like dental and vision insurance. Ambetter and many other dental insurance providers in Georgia offer dental and vision insurance.
Health and dental insurance
Some comprehensive health care insurance providers include dental coverage in their policies. These insurance plans are known as "health and dental insurance" or "medical and dental insurance". The health care provider Ambetter offers combinations with dental insurance, but you will find many other providers too.
Supplemental dental insurance
Supplemental dental insurance is purchased to fill in any coverage gaps in a policyholder's dental coverage. Delta Dental of Georgia provides supplemental dental insurance plans and many other options.
Best dental insurance providers in Georgia
Cigna dental insurance
There are three plans offered by Cigna dental insurance in Georgia.
In-network 100% covered; No deductible

In-network 100% covered; No deductible

Covered up to $1,000 after deductible and copay

Not covered, but in-network discounts are available

Individual: $50

Family: $150

In-network 100% covered; No deductible

After deductible and copay, coverage is up to $1,500

Individual: $50

Family: $150

Details correct at time of writing; check with the insurer for current and complete policy details.
Ambetter dental insurance
Ambetter is a health care provider that offers combinations of health insurance products. If you are looking for a type of dental plan that is combined with your comprehensive health insurance, then Ambetter might be a provider you want to look into.
All Ambetter plans include pediatric vision as an essential health benefit. Ambetter pediatric dental care plans can be purchased as an affordable add-on when buying Ambetter health insurance.
Anthem BlueCross BlueShield dental insurance Georgia
Anthem, also known as BlueCross BlueShield, offers a range of PPO plans in the state of Georgia.
Anthem offers five individual PPO dental plans.
Bronze Plan: When you visit an in-network dentist, cleanings, exams, and x-rays are all covered in full with no waiting time. Basic dental services, such as fillings, are available with 50% coverage. The annual maximum benefit is $1,000/person and the deductible is $50/person.
Silver Plan: This plan is similar to the Bronze Plan. After a 6-month waiting period, complex services such as root canals, crowns, and dentures are available with a 50% coinsurance.
Gold Plan: This dental insurance plan is similar to the Silver Plan, except it only requires a 20% copayment for basic restorative services such as fillings.
Platinum Plan: It's similar to the Gold plan, but complex services like root canals, crowns, and dentures are covered at 50%. Major services, such as orthodontia, are also covered after a $150 deductible and a 50% copay.
Incentive Plan: Signing up with Anthem's Incentive Plan extends coverage even more and increases the annual maximum benefits to $2,500 per person.
Anthem Blue Cross Blue Shield offers dental insurance plans in Georgia suitable for families. The services included in the Pediatric Dental Essential Health Benefit (EHB) have no waiting periods. Also, for children under the age of 18, there are no annual or lifetime benefit limits. Children have an out-of-pocket maximum of $350 per kid ($700 per household) each year, rather than a yearly benefit maximum.

Delta Dental insurance
This dental health care provider has one of the largest nationwide networks.
Delta Dental of Georgia offers a great variety of options with four PPO plans and three indemnity insurance plans.
There is no waiting period for basic treatments such as cleanings, exams, and x-rays. Fillings are subject to a 6-month waiting period. A year's wait time is required for complex treatments like crowns, root canals, dentures, and deep cleanings.
Guardian dental insurance Georgia
Guardian dental insurance in Georgia offers four PPO plans for different requirements and budgets. There is no waiting time for preventive procedures on any Guardian Direct dental insurance plan. The annual maximum benefit increases over the years, which makes this plan unique. Guardian dental insurance might be right for you if you are looking for a solid provider that offers a wide variety of plans with small deductibles.
Conclusion
It might be challenging to figure out which dental plan would provide you with the greatest benefits. You should ensure that you understand what you're agreeing to by reading the policy thoroughly.
If your dental insurance in Georgia covers preventive care, make use of it! Your teeth will stay in good shape if you have regular dental exams and cleanings. In the long run, it will save you a lot of money.
Ultimately, what is the most affordable dental insurance in Georgia?
You can go to Dentalinsurance.com for assistance in selecting the best affordable dental insurance plan in Georgia for you. You may compare dental insurance plans in Georgia by entering your zip code and date of birth. To get started, simply click the button below!
Sign up to receive the latest news and offers from Dentaly.org