Medicaid covers braces for enrolled children and adults if the treatment is considered medically necessary. There are some caveats; not all states have a dental Medicaid offering for adults. If your child isn't eligible for Medicaid, they may be a candidate for CHIP, which also offers braces.
In this article, we'll talk about Medicaid coverage for braces and answer the following questions:
Does Medicaid cover adult braces?
How much does Medicaid cover?
What are other ways to pay for braces?
Keep reading to find out all you need to know about braces and Medicaid coverage.
Does Medicaid cover braces?
Medicaid dental coverage varies by state. Medicaid covers braces when they are medically necessary for kids and in some cases, depending on the state, for adults. It may cover all of the costs, or partial costs. Let's have a look at the particulars:
Does Medicaid cover braces for adults?
In some states, Medicaid may cover braces for adults if treatment is considered medically necessary. However, in most states, Medicaid will not cover braces for adults.
Unfortunately, federal law does not make it mandatory for adults who receive Medicaid benefits to also receive dental coverage. This is decided by the states, and benefits vary from no coverage at all to full dental benefits.
In the table below, you can see which states have expanded Medicaid and dental benefits for adults. To find out if orthodontic coverage is offered, you'll have to consult your specific state's plan.
| | | | |
| --- | --- | --- | --- |
| Extensive Medicaid dental coverage | Limited Medicaid dental coverage | Emergency Medicaid dental services | No Medicaid dental coverage |
| Alaska, California, Connecticut, Iowa, Massachusetts, Montana, New Jersey, New Mexico, New York, North Carolina, North Dakota, Ohio, Oregon, Rhode Island, Washington, Wisconsin | Arkansas, Colorado, Ilinois, Indiana, Kansas, Kentucky, Lousiana, Michigan, Minnesota, Montana, Nebraska, Pennsylvannia, South Carolina, South Dakota, Vermont, Virginia, Wyoming | Arizona, Florida, Georgia, Hawaii, Idaho, Maine, Maryland, Mississippi, Nevada, New Hampshire, Oklahoma, Texas, Utah, West Virginia | Alabama, Delaware, Tenessee |
Does Medicaid cover braces for kids?
Medicaid covers braces for kids if they are considered a medically necessary treatment. This may mean that without braces, tasks like talking and eating are more difficult.
There are a comprehensive set of benefits called the Early and Periodic Screening, Diagnostic and Treatment (EPSDT), and dental services are covered for children enrolled by Medicaid as a part of EPSDT.
These benefits mean that all services are to be provided if they are determined medically necessary. Whether or not they are medically necessary is determined by individual states.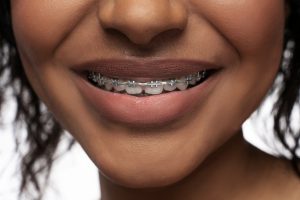 Not all children are eligible for Medicaid, and different states have different eligibility requirements. In most states, a family with an income of $50,000 per year for a family of four will qualify for Medicaid for their children. In some states, the income limit is higher, and children can still be eligible for Medicaid.
How much does Medicaid cover for braces?
Medicaid might cover 100% of braces costs, or you may be responsible for paying a copay, or coinsurance. In some states, Medicaid may cover from 30% to 70% of costs, and you would need to pay the rest. But again, this will vary from state to state.
What is the difference between Medicaid and CHIP?
Medicaid helps both children and adults, while CHIP is for kids only. CHIP was established to expand coverage to more children, those who weren't eligible for Medicaid.
That's because to be eligible for Medicaid, children must come from families earning 138% or less than the federal poverty level, which is quite a small threshold, only covering the children from the poorest families. CHIP's aim was to help children that came from families with low incomes but too high to be eligible for Medicaid.
Medicaid is federally funded, and the coverage it provides is mandated by federal standards, whereas CHIP's coverage is mandated by the states individually.
What is medically necessary?
With braces, medically necessary might mean that a child or adult has severe malocclusion that can make it nearly impossible to eat or speak, and could harm their physical and emotional health.
As we've mentioned before, for braces to be covered under Medicaid, for adults or children, they must be considered medically necessary.
Here are some examples of conditions that may make braces medically necessary: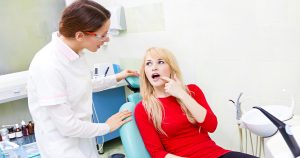 Misaligned teeth due to a separate medical condition
Malocclusion from trauma
Craniofacial abnormalities
Severely handicapping malocclusion
Congenital conditions, like missing teeth, or cleft palate
Severe overbite or underbite
Severe crossbite
In many cases, you probably should get braces, but the guidelines for what can be considered medically necessary are just too strict. Watch the video below to hear more about the difficulties people on Medicaid face when they seek orthodontic treatment:
Other ways to finance your braces
Some of the most popular ways to finance braces not covered by Medicaid include:
Dental insurance: Some insurance plans with orthodontic coverage may offer 30 to 50% off braces
Payment plan: You may be able to work out a payment plan with your dentist so that you can split your payments up over time
Savings plan: A savings plan can give you a set discount on dental treatments
Orthodontic school: Licensed dentists going through orthodontic school need to complete their training on real-world patients and may do so for a discount
Dental loans: If you're sure you can pay it back, a dental loan can give you the money for your treatment upfront
Local health center: Your local health center can inform you if there are any charitable care options in your area
Conclusion
Medicaid will typically cover braces for enrolled children if treatment is considered medically necessary. In some states, although few and far between, adults may also get braces on Medicaid.
To find out if you have braces coverage under Medicaid, call the number on the back of your Medicaid member card.
If you'd like to learn more about dental and orthodontic insurance options for braces where you live, you can select your state from the dropdown menu.
FAQs
What do you do if you can't afford braces?
If you can't afford braces out of pocket, you can consider dental insurance, a dental savings plan, a payment plan, going to an orthodontic school, or taking out a dental loan.
What kinds of braces does Medicaid cover?
Medicaid will most likely only cover traditional metal braces. If you want invisible braces like Invisalign, Medicaid won't pay for those, and you'll have to pay for them on your own.
Sign up to receive the latest news and offers from Dentaly.org