Smileie Aligners is one of the latest clear aligner brands to hit the market. And while the market is certainly bursting with aligner options, Smileie has some key selling points that set them apart from the crowd.
Some of the features that make them stand out include the fact that they are made in the US, and that the Smileie approval process has one of the fastest turn-around times of any brand out there, which means you don't have to wait to start your orthodontics journey.
They also give you the option to treat just one arch – either your upper or lower teeth.
In this article, we'll cover everything you need to know about Smileie Aligners, including:
How Smileie works
Who is eligible
How much it costs
Is it worth it?
We hope this information helps you decide the best way for you to straighten your teeth.
How Smileie aligners work
If you're familiar with how teledentistry clear aligners work, then the Smileie process won't be new for you.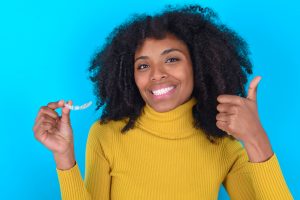 The steps to treatment are:
Taking impressions: Order your aligner package, which includes a home impression kit, and make an impression of your teeth. The kit includes the return label, so you can send your impressions back to Smileie. They will then create a treatment plan and show it to you for your approval.
Wear your aligners: Receive your aligners at home and start wearing them. Average treatment time takes from 6 to 8 months.
Retainer time: After you complete your treatment with the aligners, you'll wear your clear retainers at night. Smileie keeps your records so that it's easy for you to order more retainers as you need them. They also give you your first two sets for free, which is more generous than any of their competitors.
In the following video, you can see some helpful instructions from the team at Smileie on how to take your dental impressions at home:
Smileie treatment options
One aspect that sets Smileie apart from other aligner options is their variety of treatment plans — making it easier to find one that is designed for your lifestyle and orthodontic needs. Let's have a look now:
Daytime OneGo
With this plan, you get clear aligners that need to be worn at least 20 hours per day. You should remove them when you are eating and drinking.
The package includes:
Impression kit
3D treatment plan
Aligners
Teeth whitening kit
2 sets of retainers
Refinements
This plan costs $999, to be paid all at once.
Daytime Installments
This package offers the same features as Daytime OneGo, but it gives you the option to pay in installments. To do so, you make a down payment of $298, and then you pay a monthly installment for 7 months, of $143. The total cost of the option comes out to $1,299.
These prices are already quite affordable compared to traditional orthodontic options, but Smileie often have additional discounts on offer. Check their website now to see current promotions.
Daytime Single Arch
Until now, aligners are typically only sold as a pair — one for your top teeth and one for your bottom teeth (in-office brands like Invisalign do give the option of Invisalign on bottom teeth or top teeth only) But, Smileie understands that you might not need to straighten both of your arches — in which case you may be eligible for top braces or bottom braces.
These also need to be worn for 20 hours per day.
The Daytime Single Arch package comes with:
Impression kit
3D treatment plan
Aligners for a single arch
Teeth whitening kit
2 sets of retainers
Refinement
The cost for a single arch of aligners is just $699.
Daytime Single Arch Installments
If you want to straighten just your top or bottom arch, but you'd like to spread out your payments, you can do that too. This package includes everything the regular Daytime Single Arch package includes, but you pay for it with a down payment of $200 and then 6 payments of $100.
The total cost comes out to $800.
Whether you want both arches or a single arch, to pay all at once, or in installments, there are usually discounts that you can see on the Smileie website. Click through to get your discounts now!
Alternatively, you can begin by just purchasing an impression kit. You'll get a better discount by purchasing the whole package up-front though, and there's a money-back guarantee if it turns out you're not a good candidate.
Smileie Night-Time Aligners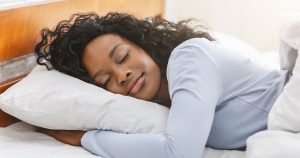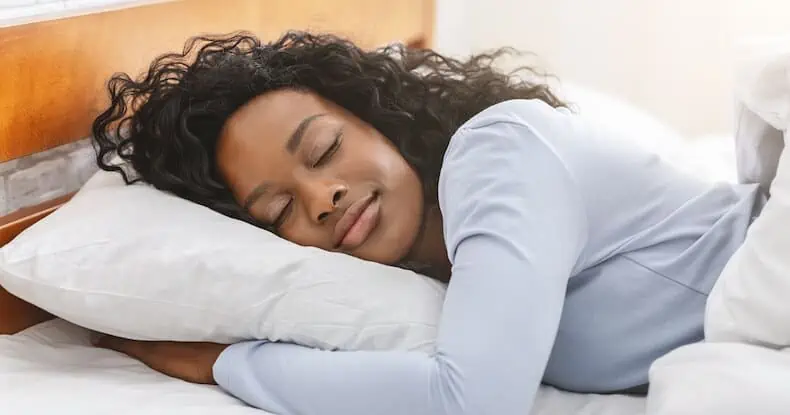 Clear aligners are already pretty discreet, but they can be even more so if you only have to wear them at night. Smileie night-only aligners have an average treatment time of 10 months, and you can choose from 4 plans, just like with the regular aligners:
Night-Time One Go: $1,199
Night-Time Installments: $123/month
Night-Time Single Arch: $799
Night-Time Single Arch Installments: $100
Get your Smileie nighttime aligners now, and keep an eye out for discounted prices.
What else do we love about Smileie?
High-tech: They use cutting-edge technology to develop your treatment plan, specifically, dental software Sinplysep by Exceed
Dentist-approved: Treatment plans are approved and monitored by US-registered dentists
Ultra clear: Smileie aligners are some of the clearest on the market
Get started quick: There's no waiting when it comes to receiving your aligners — the turnaround is just 5-7 days from accepting the treatment.
Free refinements: If your teeth could still use a few adjustments when you're done with treatment, Smileie covers those costs
Online tracking: All patients can track their orthodontic journey with their own online account
100% Money-back guarantee: If it turns out that this isn't the best treatment for you, you get your money back
Smileie aligner reviews
Smileie is quite new to the market so there aren't a whole lot of reviews out there yet, but the ones that are available tend to be positive. Have a look at these reviews from Trustpilot!
★ ★ ★ ★ ★ — 100% satisfied
100 % satisfied with my aligners which are practically invisible. Third month into treatment and I can see the results. Feels great to have that boost in self appearance and confidence…
★ ★ ★ ★ ★ — Loved it
Loved it. Great service and product. Results were more than I expected. Highly recommend.
★ ★ ★ ★ — Smileie is the best
Smileie is the best. Customer service is friendly and quick. Loved it
Smileie alternatives
If it turns out that you're not eligible for Smileie aligners, or you'd like to take a look at all of your options, have a look at the table below, which shows our top picks for clear aligners, like Byte, NewSmile, and Caspersmile.
Find the right clear aligners for you
There are so many companies offering remote teeth straightening with aligners! Take a look at our top picks and discover why we recommend these over any others.
Conclusion
Smileie Aligners are a new aligner brand that offers an affordable, fast and safe way to straighten teeth from home. These aligners are made in the US, and your treatment is approved, developed, and monitored by a registered dentist.
With Smileie, you can also select a nighttime-only treatment option, for even more discrete treatment.
Not everyone is eligible for this type of treatment — if you have existing oral health problems, severe teeth crowding, or bite misalignment then you'll need to consider another option like traditional braces.
Have a look at the table below for a summary of Smileie Aligner's features:
| | | | |
| --- | --- | --- | --- |
| | | | |
| | 4-6 months (20 hours per day) | | Treatment plan approved and monitored by a US registered dentist |
If you're ready to get your Smileie aligners, or would like to find out more, you can head on over to their website.
FAQs
Am I eligible for Smileie?
Smileie is an option if you want minor adjustments to straighten your teeth. These aligners aren't meant to treat more severe cases, which could lead to decay or gum disease if not treated properly.
Also, clear aligners aren't the best option for cases involving over 20% rotations and severe overcrowding.
Either way, when you take the online assessment, Smileie will let you know if this type of treatment is right for you.
How long does Smileie take?
The average treatment time for Smileie clear aligners is from 8 to 10 months for standard treatment. If you opt for nighttime treatment, the average treatment time is 10 months.
Are Smileie Aligners safe?
Yes. Dentists across America and the world are embracing this type of treatment as a safe way to expand access to orthodontic care, according to the American Academy of Clear Aligners.
What's more, the American Association of Orthodontists recognizes clear aligners as an effective treatment option for some people with minor straightening needs.
Sign up to receive the latest news and offers from Dentaly.org