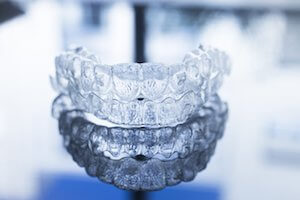 Which is better when it comes to ClearCorrect vs Invisalign?
Despite the apparent minor differences between Invisalign and ClearCorrect, we know that this is an important decision, to be thoroughly researched and contemplated before making the final choice. Especially when you consider the higher costs of ClearCorrect and Invisalign compared to DIY brands. The good news is, both these brands have been proven to deliver quality results and there are plenty of testimonials as proof.
To help you analyze the final details and choose the right brand for you, we've included comparisons for the following factors concerning ClearCorrect vs Invisalign:
Treatment options
Costs
Build
Comfort
We hope the information in this article helps you make your final decision, and if you want to learn more about ClearCorrect, you can read our ClearCorrect reviews article too.
Clear aligners overview
You probably know quite a lot about clear aligners at this point in your research, but just in case, here's a quick recap on how they work.
Clear aligners are designed to function much in the same way as traditional metal braces—by moving your teeth gradually over time. And clear aligners that require regular dentist supervision, like ClearCorrect and Invisalign, have a similar process at the beginning as well.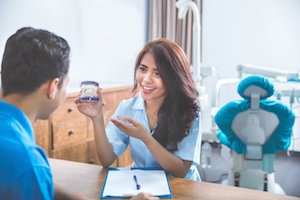 Before treatment, you will meet with your orthodontist who will take x-rays, photographs and digital scans or impressions of your teeth. Your orthodontist will then use the aligner software to come up with a treatment plan personalized for you. Orthodontist participation in this process is usually quite important, as repositioning teeth is a very complex process, although in many cases dentists can become certified in Invisalign treatment as well.
After your orthodontist creates your treatment plan, you will receive a series of plastic aligners to be worn for 22 hours every day, unless your orthodontist specifies otherwise. The aligners, just like traditional braces, put pressure on your teeth, moving them a little bit at a time. And again, just like with traditional braces, you'll most likely have to wear a retainer afterward to keep your teeth from moving back into the incorrect position.
Many adults and teens opt for clear aligners like Invisalign or ClearCorrect over traditional adult braces because they are removable, meaning you could potentially take them out for special events, and because they are much less noticeable.
What about mail-order aligners?
One of the downsides of in-office clear aligners is their hefty price tag; they cost at least the same as traditional braces, if not more.
You might have heard about "mail-order" aligner brands like Smile Direct Club, Byte, and Candid, which don't involve in-office checkups and let you complete your teeth straightening treatment from home. These brands are considerably cheaper than Invisalign and ClearCorrect, but are they as safe and effective?
Well, they can be very effective but are only suitable for mild to moderate cases. If your teeth are severely misaligned then you won't be able to use an at-home solution. We recommend choosing Candid, Byte, NewSmile or ALIGNERCO because these brands work exclusively with orthodontists, not general dentists. Find out more about these brands now:
Find the right clear aligners for you

There are so many companies offering remote teeth straightening with aligners! Take a look at our top picks and discover why we recommend these over any others.
If you're interested in this type of treatment but not ready to commit just yet, you can begin by just taking a free assessment to check your eligibility.
You can also read more about, ALIGNERCO, NewSmile, Candid aligners and Byte in our Byte reviews article, or discover some other Invisalign alternatives in our separate guides.
What is Invisalign?
For more in-depth information about clear aligners like Invisalign, you can read our full Invisalign invisible braces article here, but let's also do a brief overview now.
Invisalign is probably the most popular brand name when it comes to clear aligners. In fact, many people simply say "Invisalign" to refer to any clear aligner, no matter the brand.
Invisalign's aligners are made by Align Technology, from their patented SmartTrack. SmartTrack aligners are FDA-approved and BPA and BPS-free. They are also free from gluten and latex. Invisalign is currently the only brand to use SmartTrack, known for offering a secure and comfortable fit.
Before starting treatment with Invisalign, you will meet with an Invisalign certified dentist. This dentist doesn't have to have orthodontic training, but is a licensed dentist and must have registered as an Invisalign provider. To be registered with Invisalign they must pass a training course that includes practical experience.
Your Invisalign dentist will have either a VIP, silver, platinum, diamond or plus status, depending on the number of patients they've treated with clear aligners.
Invisalign options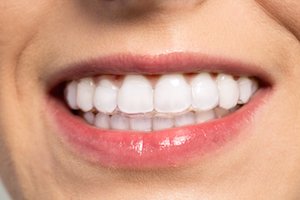 Since teeth straightening is never a one-size-fits-all deal, Invisalign offers different options for length of treatment, depending on the severity of your malocclusion:
Invisalign Full: The most common kind of Invisalign, used for the treatment of complex cases of malocclusion. Treatment time can last from 1 year to 18 months, and your dentist can order as many aligners as are needed.
Invisalign Express 10: Meant for milder cases of malocclusion and includes up to 10 aligners.
Invisalign Express 5: Similar to Invisalign Express 10 except you only get five aligner trays.
Invisalign Teen: These aligners are made for the growing mouths of adolescents, and come with a very handy compliance indicator so you know if your teen is wearing them properly.
What is ClearCorrect?
ClearCorrect was developed in 2006, with their own aligners made specifically for the brand. Their patented material is made from polyurethane resin, and are meant to be easier to take on and off, and more comfortable. The material was also designed to work faster than Invisalign.
Just like Invisalign, ClearCorrect aligners are made without BPA and phthalates, and have been FDA-approved.
The ClearCorrect treatment process is also very similar to that of Invisalign; aligners are provided in sets and require periodic appointments with your dentist to check in on progress. Dentists must complete an initial training with ClearCorrect to be a provider, and they also must be certified, licensed dentists. Similar to Invisalign, a dentist doesn't need to be an orthodontist to provide ClearCorrect.
ClearCorrect options
ClearCorrect and Invisalign have something else in common, too—different treatment courses for different types of malocclusion.
ClearCorrect Limited 6: Meant for less severe cases, patients get up to six sets of aligners,
ClearCorrect Limited 12: This may be comparable to Invisalign's Light or Express 10 programs; patients are provided with up to 12 aligners.
ClearCorrect Unlimited: This treatment course is the equivalent of Invisalign Full, and comes with as many aligners as are needed to complete treatment.
They've also added a 'Flex' pay-as-you-go option, a flat rate option for 24 aligners. Lot's of options so you can find the best one for you.
ClearCorrect vs Invisalign cost
One of the ways ClearCorrect is advertised is as being cheaper than Invisalign. Let's look at the details to see if this is true or not.
Price of ClearCorrect
According to ClearCorrect, the price range is between $2,000 and $8000. $2,000, however, is for the cheapest option (ClearCorrect Limited 6) and $8000 would be the higher end of the ClearCorrect Unlimited treatment.
Price of Invisalign
Invisalign is generally said to be more expensive than ClearCorrect. That being said, Invisalign Express 5 starts out at $1,500, which is actually $500 less than the lowest ClearCorrect amount—which makes sense considering there's one less retainer included. Have a look at the Invisalign prices for the most popular Invisalign treatment options:
Full: $3,500–$8,500
Express 10: $2,500–$5,000
Express 5: $1,500–$3,000
Teen: $3,000–$6,500
ClearCorrect vs Invisalign build
Another notable difference between ClearCorrect and Invisalign is the build of the aligners. ClearCorrect aligners are made from thinner material than Invisalign aligners. This lighter, thinner material makes them less visible than the Invisalign aligners.
Invisalign would say that this thinner material makes ClearCorrect aligners weaker, more prone to breakage, and therefore more disruptive in the treatment process. It could also be argued that the thinner plastic makes them sharper along the edges where they meet your gums.
ClearCorrect vs Invisalign comfort
Align Technology (Invisalign) uses its own thermoplastic material called SmartTrack. They claim that SmartTrack material makes the aligners easier to take in and out and provides a more comfortable fit in the mouth.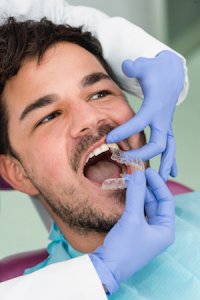 In addition, critics of ClearCorrect claim that since they use thinner material, it's sharper around the edges. That being said, many users claim that ClearCorrect aligners are actually more comfortable than Invisalign, and ClearCorrect aligners go through a polishing process that leaves them without any rough edges.
The reality is, that since both brands continue to receive positive reviews, they're probably both quite comfortable, except for the inevitable discomfort that sometimes accompanies the gradual repositioning of teeth.
If you're feeling like the difference between Invisalign and ClearCorrect isn't exactly "clear"—pun intended—you're not wrong. If you see online reviews that favor one highly over the other, it's probably because there's some affiliation between the reviewer and the preferred brand.
In the video below, a dentist from Australia does a great job giving her unbiased description of the differences (or lack thereof) between ClearCorrect and Invisalign.
Summary
These nuances in function, comfort and price between ClearCorrect and Invisalign can be hard to spot. They are both clear aligners that require professional supervision, and both have good track records. To sum up the differences that do exist, have a look at the following comparison table:
| | | |
| --- | --- | --- |
| | | |
| | SmartTrack thermoplastic material; FDA-approved, BPA, BPS, latex and gluten-free | Polyurethane resin, FDA-approved, BPA and phthalate-free, thinner than Invisalign |
| | | |
| Treatment time for shortest version | | |
| Treatment time for complete version | | |
| Cost for shortest version | Starting at $1,500 (Express 5) | Starting at $2,000 (Limited 6) |
| Cost for complete version | | |
We have compiled a separate article containing Invisalign reviews which you might find an interesting read if you want to know what it's really like to wear Inivisalign aligners.
Conclusion
Many people find it difficult to choose between Invisalign and ClearCorrect, which makes sense because they have more similarities than differences. Both brands are trusted by dentists and orthodontists, both have successful track records and both get positive reviews from patients. Ultimately you'll have to make the decision based on what type of treatment you need, the cost quote your dentist gives you for that treatment, and what your dentist recommends.
And remember, if the costs for in-office aligners like Invisalign or ClearCorrect are just too high, at-home aligners end up being a great option for many people.
FAQs
Is ClearCorrect or Invisalign thicker?
ClearCorrect is made from thinner material than Invisalign. Critics say this makes them more prone to breakage while supporters say it makes them less visible and more comfortable.
Is ClearCorrect as good as Invisalign?
Based on reviews from patients and professionals alike, it seems as though between ClearCorrect vs Invisalign, both are very comparable brands. Some dentists prefer ClearCorrect. But that's mostly because the costs to the dentist may be a bit less.
How is ClearCorrect different from Invisalign?
ClearCorrect is made from polyurethane resin and Invisalign is made from thermoplastic material, which is a bit thicker than the ClearCorrect polyurethane resin material. Additionally, ClearCorrect prices are overall a bit less than Invisalign, but for the most part, these two aligner systems look, function and cost about the same.
Is ClearCorrect or Invisalign cheaper?
ClearCorrect is overall cheaper than Invisalign, but depending on the treatment you choose, and the severity of your malocclusion, you may end up paying more for ClearCorrect.
Sign up to receive the latest news and offers from Dentaly.org