Are you searching for honest ClearCorrect Reviews?
Many who want adult braces have their sights set on clear aligners orthodontics like ClearCorrect.
So to help, we've taken the time to comb through the internet for a wide range of ClearCorrect braces reviews and then cataloged them here, in one handy article. And we'll let you know if the review might be biased due to company affiliation.
So keep reading to get all of the information you need about ClearCorrect including:
Value
Efficacy
Noticeability
Comfort
We hope these ClearCorrect invisible braces reviews help you make your final decision! You might also find it helpful to read about ClearCorrect vs Invisalign and look at other aligner brands like our SnapCorrect review.
Mrs. Alissa's ClearCorrect review
"The whole process was remarkable and if you too are seeking to have your teeth properly aligned, ClearCorrect should be your first choice."
Please note that this review has a disclaimer mentioning that the reviewer's treatment is sponsored by ClearCorrect.
In guest posts on the Night Helper Blog, Mrs. Alissa Francis tells the story of why she wanted braces, how she chose ClearCorrect, and her satisfaction with the finished product.
This reviewer struggled with large gaps in her teeth and always felt self-conscious when she smiled. Sound familiar? Her friends and family couldn't understand why it was so important to her to have straight teeth, but only those of us who understand what it's like to have a noticeably imperfect smile can truly empathize.
The obvious solution to her problem was braces, but the thousands of dollars she'd need to pay just didn't seem worth it, especially considering the eating restrictions and permanence of traditional metal braces. So she suffered through years of low self-esteem and closed-mouth smiles.
Until the moment came when she found out about ClearCorrect. ClearCorrect seemed to be the solution to most of her worries. They offer braces that:
Wouldn't restrict what she ate
Were nearly undetectable
Were removable
So she did some research and found a dentist near where she lived who was a licensed ClearCorrect provider. And what's more, ClearCorrect sponsored her treatment in exchange for her testimony, so that took care of the money problem as well.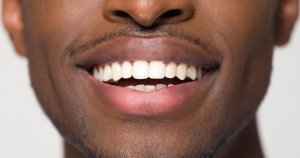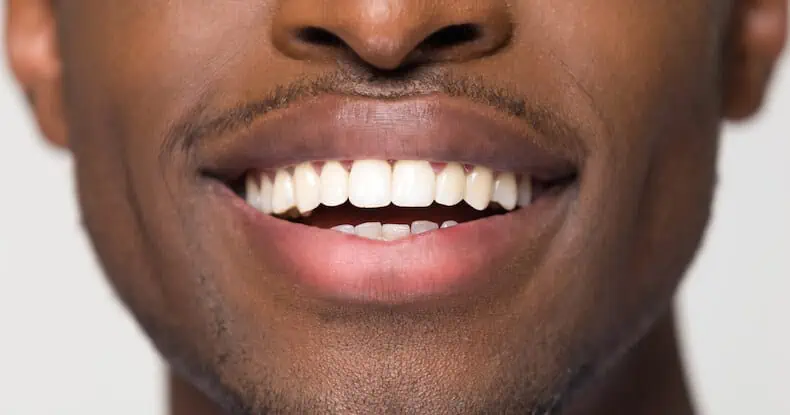 Fast forward a little less than a year and 14 aligners later, and Mrs. Alissa couldn't be happier with her results. Of course, not everything was perfect. Some problems she encountered include:
Difficulty removing aligners with attachments
Sore gums and teeth after removing aligners
It wasn't until the sixth aligner that she started noticing a difference
Mrs. Alissa's journey is split into four parts, and you can read them all if you are interested in a thorough description of the ClearCorrect process.
20-year-old singer's review of ClearCorrect
"Every now and then I notice them and feel little aches, but the majority of my day, I completely forget they are there."
This review written in 2015 by a 26-year-old singer decided to begin documenting her journey with ClearCorrect. She only documents the first 16 weeks, but it gives some good insight into what the first part of her treatment was like. She doesn't seem to be sponsored by any brand, so brace yourself for brutal honesty!
She wanted clear braces instead of traditional braces because of her age and her career as a singer, and she couldn't opt for lingual braces, because those would mess with her singing ability.
She begins her ClearCorrect experience without any trouble. She was expecting pain and a tight feeling, but the aligners snapped right in.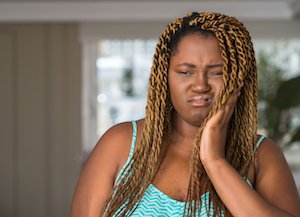 Until one hour later and she found herself in total agony from the pressure on her teeth.
On the positive side, she says that no one noticed she was wearing them, that is until she started talking and had a lisp accompanied by some drool.
Fast forward to day five and she finally starts to get used to having them in, gets the hang of taking them out and putting them back in, and she's even noticed that her general hygiene routine has begun to improve.
Over the next 15 weeks and seven aligners, she mostly talks about the pain she experiences each time she gets new aligners.
Even though she doesn't take us all the way through her ClearCorrect journey, the two biggest takeaways from her experience are that:
It's painful to get new aligners
The aligners are virtually invisible as promised
Xenia's ClearCorrect review
"My smile is exactly how I envisioned it and I could not be any more happier as well as grateful."
It's not clear if Xenia's treatment was sponsored by ClearCorrect. She starts her blog entry off by saying "I was granted the wonderful opportunity to start my ClearCorrect journey." So we'll leave it up to you to decide.
Regardless, she provides a pretty helpful and informational insight into her ClearCorrect journey.
She begins by describing her first day wearing the aligners, and the slight discomfort and not-so-slight lisp that she had. But she felt much reassured once she looked int he mirror and realized that they were not noticeable to anyone else.
She describes the tightness and pain she experienced, and other side effects like dry mouth. That being said, she also emphasizes the fact that she appreciated that she could take them out when she needed to (as long as they are left in for 22 hours a day).
Overall she's quite happy with her experience, and describes it as an easy alternative to metal braces. You can see from her before and after photos, however, that she began with rather straight teeth, so that probably explains why her experience was so easy.
If you're in a similar situation and only need minor teeth straightening, a cheaper alternative to ClearCorrect are at-home aligner solutions. These are more affordable than ClearCorrect and allow the flexibility of completely remote treatment. Have a look at the comparison below to find the clear aligner brand that best suits your needs.
Find the right clear aligners for you
There are so many companies offering remote teeth straightening with aligners! Take a look at our top picks and discover why we recommend these over any others.
If this is something you might be interested in, you can also take a fast and free Smile Assessment to see if you're eligible for treatment.
Meg's review of ClearCorrect
"I'm a little bit annoyed, because this is taking a lot longer than what I though it was gonna be."
Megan has been using ClearCorrect for almost a year when she films her vlog. She is a bit frustrated with the process because it's taking longer than she thought it would.
In this video she talks about the attachments she now has on her teeth, which she finds quite annoying. She also says that you can see them when they're in. And that in fact they seem thicker than Invisalign, even though they are advertised as being thinner.
Some other cons that she describes include:
They give you a lisp at first
The gap between the bottom of her teeth and the aligner is annoying
They require thorough and regular cleaning
But on the bright side, two of her teeth that caused a lot of crowding have straightened up quite nicely.
She sums up by saying she doesn't like much about the process and wishes she had gone another direction.
Khristian's ClearCorrect review
"If you're thinking about it, I would definitely say go for it!"
Khristian starts off her video by saying that she's using "ClearCorrect or pretty much Invisalign," so that's a pretty good indicator that she's not being sponsored by ClearCorrect to record the video.
She had braces for two years when she was a teenager, and remembers it being a terrible experience. She ended up losing the retainer she was supposed to wear after the braces, so her teeth eventually shifted back to their old position.
She had to pay $4,500 for her ClearCorrect aligners, which she admits is a lot, but she also feels very proud of her smile, knowing she made such a big investment into it. And she was able to use some of her FSA savings to cover costs.
She had her ClearCorrect aligners for around half a year, which was definitely a big pro for her, since she remembers having her traditional braces for much longer.
She also said she didn't go for SmileDirectClub and other at-home braces, because she didn't feel comfortable doing the process on her own.
Overall the pros are:
You can take them out
Cleaning the trays was easy
Cons:
Sharp bottom tray that sometimes cut her tongue
It was hard to talk without a lisp
In social situations it's awkward when there's food to eat and you have to take out your aligner
The trays can be easy to lose
She says overall even though it cost a lot of money, it was worth it!
Alybona's review
"My botton teeth are actually almost perfect, my top teeth are still eww"
Alybona provides a video update a year after she started her treatment. She uses "ClearCorrect" and "Invisalign" interchangeably, although if you look at her other videos, you'll get a confirmation that she's using ClearCorrect.
Aly is happy to see that after a year, her bottom teeth are perfect, but she's not so happy that her top teeth haven't seemed to change yet. Specifically, she has a snaggle tooth that hasn't gotten much better.
She doesn't have any complaints about how to use ClearCorrect, as she says it's very easy. However, she says that the process takes a lot longer than she thought it would.
Another thing she doesn't like are the metal attachments she has to have on her teeth, as her understanding with clear aligners was that there would be no metal involved. She says that if she knew she would have to have metal hooks and elastics, she probably would have gone with traditional braces.
It also sounds like the communication with her dentist wasn't very successful, so make sure you choose a dentist who communicates well!
ClearCorrect near me
If you're set on ClearCorrect, or you'd like to consult with an orthodontist who offers ClearCorrect to assess your eligibility, you can find a ClearCorrect dentist near you by calling 866-383-0748. You'll be connected with a live operator who will match you with a dentist who offers ClearCorrect braces in your area.
Find a ClearCorrect dentist near me now
Conclusion
Hopefully, these ClearCorrect braces reviews will help you decide what's best for you when it comes to braces. As you can see, the customer reviews of ClearCorrect are quite mixed. One of the most important things you can do to maximize successful results is to consult with your dentist before choosing how you want to straighten your teeth.
Also keep in mind that even though a lot of reviewers complained about discomfort, this is something you will experience no matter what type of braces you choose.
If you have a very complex case of malocclusion, you may want to go for traditional metal braces, although clear aligners are able to correct a wide range of cases.
If you're ready to begin treatment with ClearCorrect, you can find a ClearCorrect dentist near you by calling 866-383-0748. A live operator is standing by 24/7 to match you to the nearest dentist that fits your needs.
Sign up to receive the latest news and offers from Dentaly.org