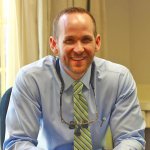 Orthodontist and Contributing Expert
Dr. Jacob Koch is an experienced orthodontist and received his Doctor of Dental Surgery degree from the University of Maryland. He went on to complete additional training in orthodontics at Louisiana State University. 
Dr. Koch treats every patient with kindness and friendliness and approaches treatment with the philosophy of how he wants his own children to be treated. 
He also believes that continuing education is key to providing the best care possible, so he stays up to date on the latest orthodontic treatments and research. He is a member of the American Dental Association, the American Association of Orthodontists, the Georgia Dental Association, and the Progressive Orthodontist Study Group.
When he's not at the office, Dr. Koch can be found spending time with his family. He is an avid music lover, and he enjoys community life in Georgia.