Are you thinking of getting dental work such as implants in the Philippines? Reviews from past patients can play an important part in your research, helping you learn from other peoples' experiences and find out more about what to expect.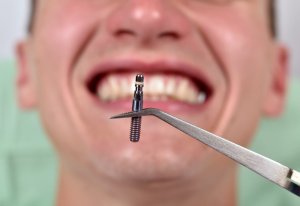 Here we have compiled a selection of written and video reviews so you can discover more about what to expect if you visit a dentist in the Philippines. These reviews cover treatments including:
Root canal work
Dental crowns and bridges
Fillings
Teeth cleaning
Extractions
We hope these help you make up your mind about whether to get dental treatment in the Philippines. Don't forget to also research the procedure you need so you can be prepared for the experience – wherever you have it done. And if you haven't already read our main article on dental tourism in the Philippines, you'll find lots more useful information there.
"I found the dentists to be professional, thorough and compassionate"
Jamie decided to travel to Manila for the extensive dental work he needed, saving thousands of dollars on the quote he'd received in Australia. He considered Thailand and Hungary, but decided on the Philippines because it wasn't far to travel should he need to return for some reason. The fact that English is widely spoken there was also a plus.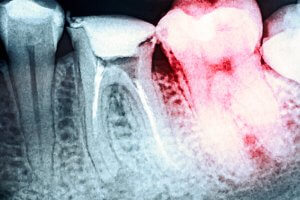 Jamie's treatment involved extensive fillings and root canal work followed by a crown and a bridge. The total cost was A$3,000 (US$2,200) and a third of that was for the bridge.
The main downside of his trip? He stayed for a month and was hoping to explore other parts of the country but his plans were derailed by an infected tooth (resulting from past work in Australia). Because of the need to monitor the infection and the delays it caused, he was only able to get away from the city for a few day trips.
Jamie's story highlights the importance of building some contingency time into your trip, just in case treatment doesn't go according to plan.
"I felt really comfortable with him"
Bill, an expat living in the Philippines, did plenty of price research by calling around different dentists. He found that clinics in malls which cater more towards foreigners tended to be more expensive (although still around 1/3 of US prices). He also needed a Filipina friend to help translate for him, since some of the people he spoke to had limited English.
In the end, a chance encounter at the gym led him to a different dentist, who came highly recommended. He took a chance and was happy with the results – and saved more money by avoiding the bigger clinics.
His video review below is rather long-winded but offers some useful insight into the dental industry from an expat's point of view.
"It feels more like going to a spa, to be honest"
One blogger describes how she saw 10 different dentists when she was younger after a bike accident damaged her teeth. None of them restored her smile satisfactorily and she began to dread dental visits. However, a great experience at one particular clinic in the Philippines turned this around for her.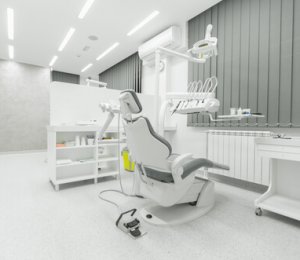 In this blog she writes about her first visit, which involved x-rays, discussing her treatment plan, and one initial filling.
She notes how impressed she was with the little touches that made the experience more bearable. For example, there was a TV above her chair with a choice of movies (including new releases) that she could watch to take her mind off the drilling. She also describes the treatment rooms as "pristine".
As a disclaimer, the writer does add that she is working as a brand influencer for the clinic so received her work for free. However, her review is worth a read if only to see how modern and hygienic dental clinics in the Philippines can be.
"I'm very happy with the clinic"
Vlogger Simona needed to have two wisdom teeth extracted but decided to get them done one at a time because she wasn't sure how much pain and swelling she'd experience afterwards. In the end, she was glad she decided to do it this way.
Her description of her dental experience is covered in the video below from 2:40 to 7:15.
Because it ended up being a complicated extraction, she had swelling and pain for a couple of days afterwards. This is worth bearing in mind if you're planning a dental vacation – you may not feel like doing much for a day or two after your treatment.
Philippines dentist reviews: conclusion
Whatever your reason for visiting a dentist in the Philippines, it pays to do your research. Here is a summary of the advice given in the reviews above:
Book a hotel close to your clinic if you want to avoid dealing with taxi drivers or public transport immediately after your treatment
Be prepared for delays and have a plan 'B'
Dentists located in malls may be more expensive because of higher business overheads
Be realistic about how much you'll want to do in the days after your treatment
You can also read our main article on dental tourism to learn more about what to expect if you visit a dentist overseas.
Sign up to receive the latest news and offers from Dentaly.org