The Medical Tourism Corporation (MTC) puts clients in the US in touch with doctors and dentists overseas, facilitating communication and ensuring clients are informed of the clinics' credentials.
This is an extremely useful service for many people in the United States who want to find dental care abroad because locating a clinic, verifying credentials, and planning the trip can be a lot to do on your own. And that's where MTC comes in.
They take the guesswork out of clinic hunting and trip planning so you can focus on getting the treatment you need, and recovering afterward.
In this article, we'll talk about everything you need to know about MTC, including:
The procedures they can help you find
The destinations they cover
Prices of clinics that MTC works with
Client testimonials
Armed with this information, you'll understand the benefits of working with a medical tourism company like MTC and feel more confident about planning a trip abroad to save money on quality dental work.
And if you are eager to get started finding a clinic right away, you can fill out the form below to get started with a free quote.
Request a free quote for dental treatment abroad
What is medical and dental tourism?
Before we dive in, let's do a quick overview of the basics of medical tourism. Essentially, it's traveling to another country to receive medical treatment to save money with quality care. But why would you want to do this? And how can you do it?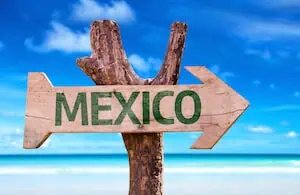 Why go abroad for dental treatment
The number one reason why people travel to other countries for dental work is that it's cheaper than it is in the US. You can literally spend thousands less in a country like Thailand or Mexico for services like dental implants and veneers.
The more expensive the treatment, the more you can save, but some people may choose to bundle various treatments, like fillings, crown replacement, and tooth whitening procedures, to make the most of the travel costs.
Others choose to turn their dental trip into a dental vacation, opting for a destination with great beaches and resorts.
And let's be clear — if you find a proper, licensed dental clinic, the treatment you receive abroad will be the same quality that you would get in the US. In fact, the clinics that cater to dental tourists can't afford to provide sub-par treatment because their livelihoods depend on positive patient reviews.
The lower cost of treatment is not a reflection of the quality of care — dental treatment costs less in other countries because the cost of living is lower, which means that the cost of running a clinic, including equipment and staff salaries, is lower than in the US. For example, a dentist in Tijuana makes around a fifth of what a dentist in the US would make.
This means they can still make a profit with lower prices for dental treatment.
How to find dental treatment abroad
Finding dental treatment abroad can be challenging. There are new clinics popping up all the time, and while most have staff who speak English, communication can still be a challenge. Plus you have to verify the clinic's credentials, and there's all the hassle of trip planning that you have to consider.
That's why you may want to consider working with a company that specializes in facilitating communication between clinics abroad and patients in the US, helping with everything from clinic credential validation, to post-treatment recovery.
So without further ado, let's learn about one of these medical tourism companies — the one that's topping our list — MTC.
Medical Tourism Corporation
MTC is a company that facilitates international medical travel. You may have heard of companies like these — Dental Departures in another one you can read about in our review.
Their mission statement is:
"The goal of Medical Tourism Corporation is to have satisfied and happy medical tourists. This is achieved by removing confusion, anxiety, and surprise from the process of planning and making a health care trip. We do our best to meet our clients' expectations of finding the best healthcare solution for them."
MTC eases and aids contact between prospective clients seeking medical treatment and doctors overseas. They make sure that patients know all of the information they need about various medical procedures and post-treatment packages, and that they are well-informed of the credentials of the clinic they choose.
They want clients to have all of the information they need to make the best decision for their dental treatment.
MTC makes it clear that they are not a medical advisory service. They can't offer any medical advice, nor provide consultations, and they don't have a physician-patient relationship with their clients.
They urge their clients to seek medical advice from a qualified healthcare provider before choosing to travel abroad for treatment. MTC is there to facilitate trip planning once the patient has consulted with their medical providers.
Why work with Medical Tourism Corporation
The main reasons to work with MTC are to:
Find dental procedures at affordable prices abroad
Locate certified healthcare facilities and doctors who have a proven track record
Get help planning a cost-effective trip, including recovery and tourism
MTC has worked hard over the years to develop close relationships with doctors and dentists around the world. And they really want their clients to understand everything about the medical procedures and packages they offer.
If you're ready to plan your dental vacation, fill in your details below for a free quote.
Request a free quote for dental treatment abroad
Procedures offered
There are a wide range of dental procedures that you can find with the help of MTC. They include:
Dental implants
Dentures
Mouth restoration
Cosmetic dentistry
All-on-4 dental implants
Crowns
Veneers
Bone grafts and sinus lifts
Orthognathic surgery
…and more!
Destinations for dental work with Medical Tourism Coporation
If this is your first time planning a trip abroad for dental treatment, you may be surprised to learn of all of the countries that specialize in offering quality and affordable dental work. MTC works with dental providers all over the world! Some of the countries include:
Vietnam dental tourism
Bulgaria dental tourism
Colombia dental tourism
Cambodia dental tourism
Medical Tourism Corporation prices
Dental implants
Implants are the most expensive dental treatment you can get in the United States, with the average price of a single implant ranging anywhere from $1,500 to $6,000.
But when you find a clinic abroad with the help of MTC, you could save thousands of dollars. And that's for the same brand of implant that you would get in the US with the services of a licensed, qualified dentist.
You can also get full-mouth implants abroad for even higher savings, and some clinics abroad will accept dental insurance so you can save even more. Have a look at the table below for an overview of what your implants might cost with the clinics who work with MTC:
Average cost of implants abroad with MTC clinics
Dental crowns
You can save 70% on dental crowns abroad. The cost of a single all-ceramic crown in the US can be as much as $3,000. The table below shows what dental clinics that work with MTC charge:
Average cost of ceramic crown with MTC clinics
Medical Tourism Corporation reviews
Have a look at some of the testimonials from patients who have found dental care abroad with the help of MTC.
"Sheryl was great with all my fears and always went beyond to answer the questions or fears I had. She was always available via text or email and help me when I asked for so many different procedures and locations. Thank you. Azul Hospital was clean and very professional the nurses that took care of me and they were very sweet and caring. The nurse took great care of me day and night! The Doctor and his staff speak English and the coordinators took the time to always check up on me every day."

Melissa
"Myna Westcott of Medical Tourism did an excellent job of scheduling my dental procedure with DentaGlobal during my vist to Izmir, Turkey the past 2 weeks. DentaGlobal did an amazing job as well and I am very happy and satisfied with the result. I will contact Myna Westcott again for assistance next time I go to Turkey for additional dental procedure. I highly recommend Medical Tourism to anybody who needs assistance with any medical or dental procedure. Thank you Medical Tourism and Myna Westcott for a job well done."

Glen
"Proximity to border/price was very good. very polite and professional"

Sandy
In the video below you can see Bob's testimonial. Bob is from Pennsylvania, and he had problems with his dental appliances that had failed. When he was looking for affordable replacement options, he heard from someone that they got their dental work done in Mexico.
With the help of MTC, it was easy for him to book his trip and travel to the clinic he chose in Los Algodones and get new dental implants. He ends his review by saying "Anybody who doesn't take this opportunity is really cheating themselves."
See for yourself what Bob has to say:
Conclusion
Medical Tourism Corporation is an experienced and trusted medical tourism company that facilitates communication between its clients in the US and medical and dental clinics abroad.
Based on what type of care patients are looking for, the language they speak, and whether or not they want a dental vacation complete with tourism, or just to get there and back as soon as possible, MTC helps them select the best clinic for their needs.
Patients in the US save thousands of dollars on essential and cosmetic dental care abroad, restoring not only their smiles but also their self-confidence. And there's no reason why you can't as well! Get started by filling your details in below for a free quote.
Request a free quote for dental treatment abroad
FAQs
What is the Medical Tourism Corporation?
Medical Tourism Corporation is a medical tourism company that aids communication between patients in the US and clinics abroad and helps their clients plan their trips.
What dental treatments can I get abroad?
You can get any dental treatment abroad that you can get in the US, with the same quality of care and the same advanced technology. Most patients go for expensive treatments like implants and crowns.
What are the benefits of dental tourism?
When you travel abroad for dental work, you can receive affordable dental treatment at the same quality you would get in the US. And you can enjoy a vacation while you recover.
Sign up to receive the latest news and offers from Dentaly.org