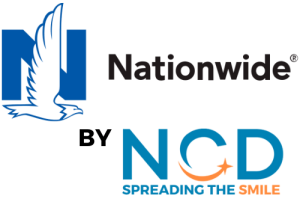 NCD partners with Nationwide to provide one of the ten largest dentist networks in the nation. The two primary dental plans are the 3000 and 5000 plans, named for their annual maximum limits.
These plans are ideal for individuals and families who want comprehensive dental coverage, ranging from preventive care like routine cleanings to major care like root canals and dental implants.
In this article, we'll let you know exactly what these dental insurance plans cover to help you with this big decision. And if you want to take a closer look at these plans, you can get a free, no-obligation quote along the way — or even enroll if you are ready!
We know dental insurance is expensive and it's difficult to decide on a plan. That's why we've come up with this helpful comparison tool that lets you see the best plans in your area, and get a free, no obligation quote!
It takes just 10 second to enter your DOB and zip code in the form below — get started now!
About NCD
Company background
NCD, operating through National Care Dental Health Plan LLC, is not an insurer itself but partners with Nationwide and Metlife for underwriting and managing claims. They have become particularly popular in the insurance market among those looking for plans offering high maximum benefits, a feature that sets them apart from many with lower caps​.
NCD has an A+ rating from the Better Business Bureau, demonstrating its commitment to customer satisfaction. Testimonials from users describe an enrollment process that is fast, clear, and user-friendly.
Pay less out of pocket with NCD
NCD 3000 and 5000 dental plans allow you to choose from a network of 300,000 dentists! They also feature:
Low deductibles of $50
High maximums of $3,000 and $5,000
Maximum for major treatment like implants
Get your quote!
Plan Offerings: The NCD Nationwide 3000 and 5000 Plans
At the core of NCD's offerings are the Nationwide 3000 and 5000 plans. These Preferred Provider Organization (PPO) plans boast some of the highest maximum limits in the market, with the Nationwide 5000 plan offering a yearly maximum of $5,000 per insured person.
Nationwide 3000 Dental Plan
The Nationwide 3000 Plan is underwritten by Nationwide and offers coverage for preventive, basic, and major services with no waiting periods for preventive and basic services. It also includes a low deductible of just $50 for individuals and $150 for families and a $3,000 annual maximum per insured person. The plan details reveal a comprehensive approach to dental care, from routine examinations to fillings and root canals, albeit with a 12-month waiting period for major services.
Get the best price for comprehensive care
Find out how much you can save on:
A top network of providers
Coverage for major services
Low deductibles
Get your free quote!
NCD 3000 highlights
High annual maximum: $3,000 per person
Large network: Since it's underwritten by Nationwide, you get access to one of the largest network of dental providers in the country.
Comprehensive coverage: Get coverage for you and eligible family members, ranging from preventive to major services.
No waiting periods: Get cleanings, checkups, and basic treatment like fillings as soon as your plan begins.
Acceptance guaranteed: It doesn't matter what stage you are in life or if you have another dental insurance plan — you won't be turned away.
Low deductibles: You only have to pay $50 per person out of pocket ($150/family) for your treatment before your coverage kicks in for basic and major services.
NCD 3000 details
Nationwide 5000 Dental Plan
The Nationwide 5000 Plan mirrors many of the benefits of the 3000 plan but with a higher annual maximum benefit. This plan covers a broad range of services, from cleanings and fillings to more significant procedures such as crowns and root canals. Similar to the 3000 plan, it offers no waiting period for preventive and basic services, a $50 individual deductible, and the inclusion of a large network of dental providers​​.
Get the most extensive coverage
Make sure your most expensive treatment is covered:
Of the highest annual maximums
Coverage for major services
Low deductibles
Get your free quote!
NCD 5000 highlights
High annual maximum: $5,000 per person
Large network: With Nationwide as the underwriter, enjoy access to a vast network of dental providers across the nation.
Comprehensive coverage: Offers extensive protection for both you and your eligible family members, covering everything from routine preventive care to significant procedures.
No waiting periods: Begin using your plan immediately for cleanings, checkups, and basic treatments such as fillings without delay.
Guaranteed acceptance: Regardless of your life stage or current dental plans, you're assured acceptance with no exclusions.
Low deductibles: Minimal out-of-pocket expenses at just $50 per individual ($150 for families) before your plan contributes towards basic and major services.
NCD 5000 details
Network and Out-of-Network Benefits
A standout feature of the NCD plans is the Maximum Care PPO network, which spans over 300,000 access points nationwide. While enrollees can choose any dentist, in-network dentists provide additional cost savings. Out-of-network benefits are also available, though they are paid based on Maximum Allowable Charge (MAC) fees, which might mean higher out-of-pocket costs if the provider's charges exceed the MAC.
Conclusion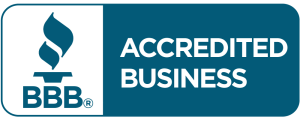 When considering dental insurance, the NCD Nationwide 3000 and 5000 plans offer viable options for those seeking comprehensive dental coverage. With their extensive network, high maximum benefits, and strategic partnerships, NCD's plans are designed to cater to a wide range of dental care needs while also ensuring ease of access and customer satisfaction.
As with any insurance plan, it's crucial to review the specifics of the coverage, understand the network implications, and consider how the plan's benefits align with your dental care needs and budget.
Prospective enrollees should consider not only the financials but also the positive reviews from patients with NCD dental insurance. This company puts customers first, offers seamless enrollment, and covers a wide range of dental services. For those in the market for dental insurance that offers more than just the basics, you may want to seriously consider NCD.
You can also find out more about top plans by reading about Delta Dental, Humana Extend and Guardian Direct.
FAQs
Can I change my dentist on an NCD plan?
Yes, even after you choose your primary dentist under your NCD dental insurance plan, you may choose a different primary dentist from the large Nationwide network of dental practitioners.
Does this plan cover the treatment I already began?
If you began dental treatment before you enrolled in your NCD plan, it will not be covered. Always make sure to confirm that your treatment will be covered before signing up for a dental insurance plan.
How long does the plan take to start?
Your NCD dental insurance will typically begin on the 1st of the month after you enroll as long as you make your first payment within the enrollment deadline. Don't cancel your old insurance until you receive a certificate of insurance from NCD.
Sign up to receive the latest news and offers from Dentaly.org