Guardian Direct Dental Insurance offers a variety of plans, including life, disability, and dental benefits. These services are accessible to individuals through employers or government-sponsored programs, making Guardian a versatile and inclusive choice.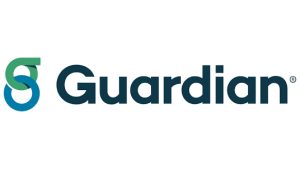 In this article, we examine the various aspects of Guardian Dental Insurance, examining its provider network, plan options, and customer service. We will also explore Guardian's dental plans, from the comprehensive Diamond plan to the more basic Starter option, each offering unique benefits and coverage details.
Before we get started, we know that dental insurance can be expensive and it can also be extremely difficult to know which plan to choose. But we are here for you — we've created a special comparison tool that shows you the top plans in your area to help guide you in your decision.
It takes just a few seconds to fill in your DOB and zip code, and you'll see full coverage plans that cover your needs. Get started with the form below!
About Guardian
Guardian was established in New York City in 1860 and has since grown as a trusted and popular insurance provider. It is renowned for its comprehensive offerings in life, disability, dental, and other insurance benefits.
This provider caters to a diverse clientele, extending services to individuals through employers and government programs.
Guardian's dental insurance provides coverage for over 8 million Americans, with various plans and access to a vast network of over 120,000 dental professionals.
Most plans across various states eliminate waiting periods for preventive and basic care, allowing instant access to services such as fillings, cleanings, and simple extractions under their Starter, Achiever, and Diamond plans.
If you'd like to start finding a dental insurance plan now, visit dentalinsurance.com. They make it easy to search and compare plans near you. Click the button below to get started!
What does Guardian Direct dental insurance cover?
Guardian Dental insurance provides a range of coverage options encompassing various dental procedures, including:
Routine dental check-ups
Teeth cleanings
Fluoride applications
Dental radiographs
Endodontic treatments (root canals)
Dental prostheses (implants)
Dental crowns
Treatments for gum diseases
Orthodontic appliances (braces)
Is Guardian Direct a PPO?
The most popular Guardian Direct plans are PPOs. These are the Advantage Achiever, Advantage Diamon, and Advantage Starter. We'll talk about those in detail below.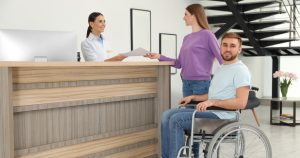 Guardian Direct also has a DHMO plan, which operates as a managed dental care arrangement. In this plan, Guardian assigns patients to specific dentists who receive a predetermined monthly fee for each assigned patient.
Under this arrangement, these dentists agree to offer services to members of Guardian at lower costs, or sometimes at no cost. To benefit from the DHMO plan, members must seek treatment exclusively from within the network of contracted dental providers.
Members of the Guardian DHMO must pay a monthly premium and a copayment that varies based on the dental services utilized. One of the advantages of this plan is that there are no deductibles or annual maximums, provided members continue to consult the primary dental care provider they initially selected.
The DHMO plan differs from Guardian's Dental PPO plans in several key ways:
It does not include a deductible.
There's no cap on the annual maximum benefit.
It offers discounted or occasionally complimentary dental services, conditional on the services by a DHMO network provider.
For referrals to dental specialists under the DHMO plan, members must first obtain preapproval from Guardian.
Guardian Direct dental insurance plans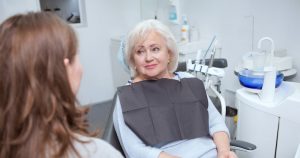 Guardian Diamond
Plan maximum: $1500
Lifetime maximum implants: $1000
Lifetime maximum orthodontics: $1000
Annual maximum teeth whitening: $500
Waiting periods: Preventive – none, Basic – none, Major – 12 months, Teeth whitening – 6 months
Deductible: $50 per person (Except preventive services in-network)
Guardian Achiever
Plan maximum: $1000 (1st year) $1250 (2nd year) $1500 (3rd year)
Lifetime maximum implants: $1000
Lifetime maximum orthodontics: $1000
Waiting periods: Preventive – none, Basic – none, Major – 12 months
Deductible: $50 per person (Except preventive services in-network)
Guardian Starter
Plan maximum: $500 (1st year) $750 (2nd year) $1000 (3rd year)
Root canals: Not covered
Crowns: Not covered
Implants Not covered
Simple extraction: 50%
Waiting periods: Preventive – none, Basic – 6 months, Major – not covered
Deductible: $50 per person (Except preventive services in-network)
Pros and cons of Guardian Direct dental insurance
Pros of Guardian Direct dental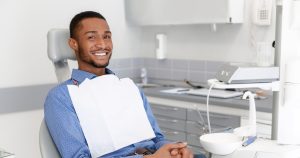 Diverse Range of Plan Options: Guardian offers an extensive selection of dental plans, accommodating various needs and preferences.
Immediate coverage for preventive services: Guardian provides immediate coverage for preventive and basic dental services, without any waiting periods.
Generous annual coverage maximum: The plans typically offer up to a $1,500 annual maximum for various services, subject to certain conditions.
Comprehensive preventive care coverage: Preventive dental care, including routine check-ups, is fully covered right from the start.
Substantial basic care coverage: Basic dental procedures, like fillings, receive 80% coverage from day one.
Inclusion of advanced treatments: Coverage extends to 50% for more complex procedures such as implants, dentures, and orthodontics, albeit with a 12-month waiting period.
Teeth whitening benefit: The plans include 50% coverage for teeth whitening services after a six-month waiting period.
Cons of Guardian Direct dental
Extended waiting for major procedures: A 12-month waiting period for major dental care, like oral surgery and crowns, is notably longer than many of Guardian's competitors.
Orthodontia coverage limits: The coverage for orthodontic care is capped at a relatively low annual maximum of $500, with a lifetime limit of $1,000.
Restrictions in service availability: Some plans and services from Guardian are not accessible in all U.S. states.
Limited mobile app: The Guardian mobile app offers less functionality than expected, lacking features for plan application, coverage checks, and claims filing.
Long wait for major dental services: There is a notable waiting period for major dental services, which can be a drawback for those needing immediate extensive dental work.
Why you should trust us
Our methodology for determining the best dental insurance plans involves:
A thorough scoring system.
Assessing factors such as cost.
Annual maximum insurance payout.
Waiting periods.
Levels of coverage across various dental services.
Our thorough approach means you get a detailed and accurate comparison!
Conclusion
Guardian Direct is a trusted insurance company that offers a variety of dental insurance plans tailored to fit a range of needs. The most popular plans are their PPO options — the Diamond, Achiever, and Starter plans.
If you want to start comparing Guardian Direct dental plans or look at other great options in your area, just click the button below to compare plans with Dentalinsurance.com. Dentalinsurance.com is a trusted online marketplace offering online customer support and help throughout enrollment. You can even call them at 888-626-0057 to get help from one of their friendly, licensed agents.
If you want to explore more options, you can also read about Humana Extend, Delta Dental, and NCD by Nationwide dental insurance.
FAQs
Is Guardian Direct a good dental plan?
Yes, Guardian Direct is recognized for its quality dental insurance plans. It holds an A+ rating from the Better Business Bureau, underscoring its reliability. Known for being one of the more budget-friendly options available, Guardian Dental provides a variety of plans, including both PPO and DHMO options. Within its PPO offerings, Guardian Dental allows you to select from three different tiers of plans, catering to various coverage needs.
Where is Guardian Direct dental accepted?
Guardian Direct dental insurance plans are accepted by a vast network of dental providers across the United States. The network includes over 120,000 dental professionals, encompassing a diverse range of dental practices.
To find out if a specific dentist accepts Guardian Direct dental insurance, you should check directly with the dentist's office or use the provider search tool available on the Guardian Direct website, where you can locate in-network dentists based on your location. It's always a good idea to confirm with the provider before scheduling an appointment to ensure they accept your Guardian Direct plan.
Is Guardian Direct or Delta better?
Guardian and Delta Dental are both reputable insurance providers, each known for their solid range of dental plan options. Guardian distinguishes itself by clearly outlining implant coverage in many of its plans.
On the other hand, Delta Dental differentiates itself by providing both fee-for-service and discount dental plans, along with their standard offerings.
Sign up to receive the latest news and offers from Dentaly.org