Whether you choose dental insurance, a dental discount plan, or a payment plan, you'll most likely need help paying for dental care throughout your life.

And yes, dental insurance is one of the more popular ways of doing so, and Delta Dental is one of the more popular insurance companies.
In this article, we'll review Delta Dental insurance so you can find out everything you need to decide if they offer the right dental insurance plans for you. Join us as we unpack the details, weigh the pros and cons, and help you make an informed decision on your journey to a healthy and confident smile.
But first, many of our readers are frustrated or even overwhelmed by the high costs and number of options when it comes to dental insurance.
We've got your back, so we've created this user-friendly comparison tool that lets you see the best plans in your area.
It takes just 10 seconds to enter your DOB and zip code, and you'll instantly get your results. You'll also get a free, no-obligation quote. And if you do decide to enroll, you'll have clear guidance along the way.
About Delta Dental
Delta Dental provides coverage across all 50 states and Washington, D.C., and for over 80 million patients around the US. They have one of the most extensive network of dentists among the nations's insurance providers.
Delta offers various plans, tailored for individuals, families and seniors, each with details that vary by state.
Delta Dental insurance plan reviews
Delta Dental PPO plan review
The Delta Dental PPO is the company's preferred-provider option insurance option. What does preferred provider mean? Simply that you have access to a network of dentists who partner with Delta Dental and accept reduced fees for treatment covered by your Delta insurance plan.
This gives you lower out-of-pocket expenses. It just means that you will want to make sure you see a dentist within the Delta Dental network. Check the terms of your plan, but you can most likely see a dentist out of the network, in exchange or higher costs.
A PPO typically yields higher savings.
| | | | |
| --- | --- | --- | --- |
| | | | |
| | Largest network of dentists | Increase in benefits after year 1 and 2 | Immediate coverage and no waiting periods |
| | | | |
| | | | |
| | Preventive - none, basic - 6 months, major - 12 months | Preventive - none, basic - 6 months, major - 12 months | Preventive, basic and major - none, orthodontic - 12 months |
| | | | |
| | | | |
| | | | |
Delta Dental Premier
The Delta Dental Premier is a fee-for-service plan, also known as an indemnity plan. That means that the fees dentists charge are already established with Delta Dental, so all you pay is your copay and your deductible — everything else is covered by your insurance. This plan also gives you access to the largest network of dentists.
This type of plan tends to be more expensive than a PPO.
Delta Dental PPO Plus Premier
The PPO Plus Premier, as the name suggests, combines the PPO and the Premier networks. Essentially what this means is that if your Premier dentist is not within the PPO network, you can still get the same fee as you would with the Premier plan.
DeltaCare USA HMO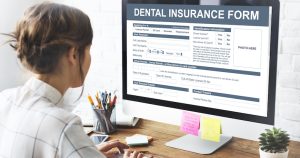 An HMO stands for Health Maintenance Organization. These types of plans keep costs lower. You can only see a dentist within your plans network — your insurance will not cover treatment if you don't. These plans typically do not provide any coverage for major dental treatment.
The Delta Dental HMO works the same way — the emphasis is on preventive care. There are low or no copays for care like routine check-ups and cleanings.
Delta Dental Patient Direct
This is not actually a dental insurance plan but rather a dental discount, or dental savings plan. The way it works is that you choose a dentist that partners with Delta Dental and who provides discounted fees for dental services.
You can access these discounted services by paying a membership fee, either monthly or annually. You then pay your dentist directly instead of billing your insurance company.
Discount plans have their own advantages — for instance there are no annual maximums, deductibles, or waiting periods.
Have a look at this comparison between the indemnity (Premier) and the discount (Patient Direct) plans:
| | | |
| --- | --- | --- |
| | | |
| | | |
| | | |
| | | |
| | Preventive - none, basic - 6 months, major - 12 months | |
| | | |
| | | |
| | | |
| | | |
| | | |
Review of Delta Dental insurance for seniors
Senior dental care is crucial, especially considering that nearly two out of three Medicare beneficiaries lack dental coverage, as highlighted by the Kaiser Family Foundation. Thankfully, Delta Dental offers options tailored for seniors, such as the Individual and Family PPO Value for Seniors plan. Here's what this plan includes:
No waiting periods
100% coverage for most preventive care
No copays, maximums, or deductibles
No need to file claims – the dentists take care of that
Up to a 45% discount on restorative treatment (including dental implants, bridges, dentures, crowns, and inlays)
Delta Dental works with AARP to offer two PPO plans and an HMO plan for seniors. The PPO plans cover preventive and basic care once you meet your deductible. However, there's a 12-month waiting period for restorative care, even if you had previous dental coverage with another insurer.
The HMO plan has no waiting period and immediately covers preventive, basic, and restorative care. But, the coverage for your HMO plan might not begin for over a month.
Conclusion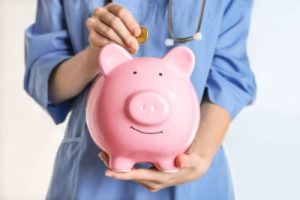 Whether you're seeking coverage for routine check-ups and cleanings, or comprehensive restorative procedures, Delta Dental's flexible options provide something for everyone. However, weighing the specifics of each plan against your unique requirements and preferences is crucial.
As you navigate the choices in dental insurance, remember that the right plan is the one that aligns with your oral health goals and financial comfort.
Ultimately, your smile deserves the best care, and informed decision-making is the first step toward achieving that. We hope this review has equipped you with the information you need to make your best choice!
If you'd like to read more about some of the top dental insurance plans we have reviews for Humana Extend, NCD by Nationwide and Guardian Direct as well.
FAQs
Is DeltaCare USA the same as Delta Dental?
DeltaCare USA is an insurance plan offered under Delta Dental insurance. This plan is similar to an HMO, a Health Maintenance Organization, so it has pre-determined out-of-pocket costs. You just pay a copay, but you do have to see a dentist that is approved by Delta Dental.
Is Delta Dental worth it?
Delta Dental is worth it if you are willing to pay a monthly premium and a low deductible for help paying for your treatment. But you may find that instead of a traditional insurance plan, their discount plan is a better option. Discount plans have no maximums, waiting periods, or deductibles. Read more.
Sign up to receive the latest news and offers from Dentaly.org