Secret Veneers are a type of clip-in veneers that you can wear to cover up chipped, cracked, discoloured or missing teeth. They are not like traditional veneers as they don't require visits with a dentist or long dental procedures.
However, they are temporary, and you can just clip them over your natural teeth. This may have you thinking, if that's the case will they even look real?
We take a closer look at these clip-in veneers, and answer the following questions and more:
What are Secret Veneers?
How do you get these temporary veneers?
What do they cost in the UK?
Do Secret Veneers really work?
What do Secret Veneers reviews say?
Snap-on veneers are very much an affordable but superficial means to a more confident and brighter smile. They are by no means a replacement for proper dental care.
Let's get started so you can make the right decision for yourself.
What are Secret Veneers?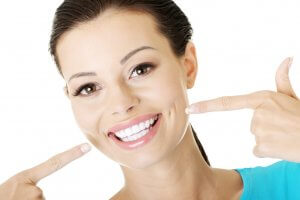 As we have already mentioned, these veneers are a type of clip-in veneer. They look similar to clear aligners, except they are slightly thinner, and are the colour and shape of natural teeth.
All you have to do is slide them on over your teeth and cover up all the things you don't like about your smile. There is no need for appointments with a dentist or irreversible procedures that involve shaving down your enamel.
While not having to go to any dentist appointments may sound great, we don't recommend just covering up unsightly teeth without treating underlying issues because they may only get worse.
When it comes to buying Secret Veneers, there are different options that you can choose from depending on your budget and personal preference. You can decide if you want a full set, or just an upper or lower arch, and choose between thickness and different colour options.
Secret Veneers colour chart
There are 3 different colours that you can choose when ordering, including:
BL1 – The whitest shade available that resembles the well-known celebrity smile, and is the most popular
A1 – Most natural colour available that looks as if you have had a hint of whitening treatment
A2 – This colour has a tinge of yellow to it, similar to natural teeth that have never had any whitening treatments
Who might benefit from these veneers?
Secret Veneers slide in smile can cover up a range of different dental issues to give you a brighter and more confident smile. However, they are not suitable for those with severe gum disease, or loose teeth. Dental issues that Secret Veneers can work with to cover up include the following:
Stains or discolouration
Up to 4 missing teeth
Overcrowding
They also claim to be able to help with crossbites and underbites 'within reason'. So, if you are unsure if these veneers will work for you, it's probably best to get in touch with customer service to enquire.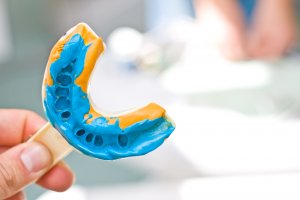 How do you order Secret Veneers?
The process of getting Secret Veneers is relatively simple, starting with choosing and paying for the option you would like. The full process is detailed in the following steps.
Receive your home impression kit in the post
Make your impressions and send them to the dental lab
Your slide in smile will be made and sent back to you
The dental lab will send your new snap-ons back to you in 14 days, or 3 days if you opt for the express option
What is included?
When the dental lab sends your Secret Veneers back to you, you will receive a few items in the box, including:
Your custom made upper and lower veneers
A custom design case to keep them safe
Chewies, which are an accessory designed to help you put in your veneers
A retriever, which helps you to remove them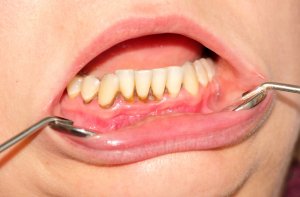 Is Secret Veneers slide in smile safe?
Snap-on veneers like Secret Veneers are not designed to be damaging to your natural teeth. However, if your impressions aren't quite right, your veneers may not fit correctly. If this happens they can rub against your teeth and damage your enamel, or they can irritate your gum tissue.
Bacteria and plaque can build up underneath veneers, especially if you eat while wearing them and food particles get stuck. So make sure you practice good oral hygiene if you decide on these temporary veneers.
Another thing to be careful with these types of veneers is that they are very much a superficial cover for your smile, not a treatment. Just covering up dental issues instead of treating them can lead to worse problems down the line.
So while they might seem like a cheap alternative to proper dental care, you could end up spending more money fixing these problems.
Does Secret Veneers look fake?
Temporary veneers are never going to look as realistic as composite or porcelain veneers because they fit directly over your natural teeth. This fact alone is why snap-ons make you look like you have bigger teeth.
With traditional veneers, your enamel is shaved down to make room for the veneers to go on top. This is not done with clip-ins as they are just a temporary solution.
If you choose a very fake white colour for your Secret Veneers they are not going to look as natural as if you were to choose a more toned-down colour.
The following video shows Secret Veneers before and after clips, so you can get an idea for yourself of how they might look.
How much do Secret Veneers cost?
There are 5 options to choose from at different price points, the following table summarises all of the Secret Veneers options and prices.
| | | | |
| --- | --- | --- | --- |
| | | | |
| | | | |
| | | | |
| Premium Micro Thin single | | | |
| | | | |
| | | | |
| 2 Full Sets Bundle Micro Thin | | | |
While Secret Veneers payment plans are not available directly through the company, they have teamed up with Klarna so you can now break the payment down into 3 payments.
Compared to Instasmile they are slightly more expensive, but in comparison to the gold-standard instant veneers on the market, Snap-On Smile, they are much more affordable.
Let's take a closer look at how Secret Veneers compare to Instasmile clip-ins around the same price range.
Instasmile vs Secret Veneers
If you are trying to decide whether to get Instasmile or Secret Veneers, then the main difference to note is that Secret Veneers are more expensive. This may be because Instasmile is a slightly bigger company, not because there is much difference between products.
However, according to Secret Veneers, their premium veneers are the thinnest available on the market at 0.1mm- 0.2mm.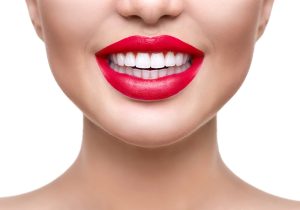 They also include free putty in the price in case you make a mistake when creating your impressions. Furthermore, the replacement slide on smile veneers price is only £99, not full price like other brands.
Overall the 2 brands of clip-ins are quite similar. You can eat with both Secret Veneers and Instasmile in, with the exception of Instasmile's lowest priced option, Instamoment. However, it is not recommended for either type of clip-ins if you want them to last longer.
There are some differences between the 2 brands: Instasmile offers a manufacturers guarantee, and you can purchase a 12-month guarantee, whereas Secret Veneers only offer the 14-day manufacturers guarantee.
Secret Veneers slide in smile reviews UK
Let's have a look at some of the Secret Veneers reviews so you can see what others are saying about them and get an idea of what they look like by viewing some of the before and after clips.
This first Secret Veneers review is from YouTube vlogger, Kaisa Roon. She was extremely excited to get her clip-on veneers because her smile and teeth are her biggest insecurity. Kaisa understands that it's not a 'fix' and that she will get her teeth properly done eventually.
She starts the review by commenting that the packaging is not the best. When she first puts on her snap-on veneers she has a lisp. Kaisa puts both the upper and lower arches in and then talks us through the full process of getting her Secret Veneers.
Overall she likes the look, and that they make her feel pretty.
The following review is by Rachel from the YouTube channel, Glowing Girlies. Rachel reviews her new Secret Veneers, and the first thing she has to say about them is that they are really white! They also give her a lisp for the first hour of wearing them.
She says she doesn't wear them if she goes out for food, but overall she likes these temporary veneers.
Although these snap-on veneers have plenty of glowing reviews, there are a few bad ones that can be found on Trustpilot. Most of the Secret Veneers bad reviews are focused on the lack of customer service, but some were not happy with how fake their clip-ins looked.
Conclusion
Secret Veneers are a popular type of clip-on veneers, similar to Instasmile although not as well known. They are made from very thin, tooth-coloured plastic and slide right onto your teeth. In fact, their unique selling point is that they are the thinnest instant veneers on the market.
However, that doesn't make them look as real as traditional dental veneers, because they just sit on top of your natural teeth. This means that clip-ons will always make your teeth look slightly bigger. Furthermore, because each arch is a single piece of plastic, there are no natural gaps between the teeth which makes them look even less real.
While clip-ins may not look real, the benefits include not needing an appointment with a dentist or any irreversible dental procedures. This may sound great, however, it may result in you not getting the dental care you need, if you are just covering problems up with clip-ins.
After looking at the Secret Smile reviews in the UK, it does seem that quite a few people like these veneers even though many admit they look a little bit fake. And, like any product, there are a few bad reviews that mainly complain about the look and the lack of customer service.
Secret Veneers are best used for special occasions, or for temporary situations like after an accident or in between treatments. If you are set on getting snap-on veneers, consider a dentist-prescribed alternative such as Snap-On Smile.
Sign up to receive the latest news and offers from Dentaly.org