'Molar City,' is named aptly by the thousands of tourists that flock to Los Algodones every year for dental work. Tucked into the corner of Mexico, which borders Arizona and California, lies the tiny town of Los Algodones. That, despite having a population of just 6,000, an estimated 600 dental professionals work there.
But why do so many people visit Los Algodones to see a dentist? The answer is simple: prices for dental implants in Mexico are as much as 75% cheaper than in the UK.
If you're considering getting dental work in Los Algodones, Mexico, this guide will help you:
Get an idea of Los Algodones dental prices
Find the best Molar City dentist for your needs
Prepare to cross the border (if you are visiting from the US)
Deal with the practicalities of visiting a dentist in Mexico
We hope this information helps you decide whether to get your dental implants or other dental work in Molar City. Be sure to read our full guide to getting dental implants abroad for more advice and information.
Why get dental implants in Los Algodones?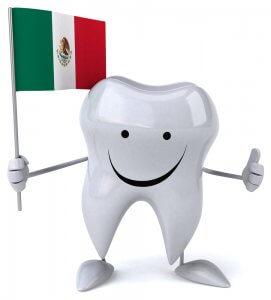 In the search for more affordable dental care, more and more people are heading overseas. Los Algodones, Mexico is near the US, and the price of dental work is nearly half that of UK prices.
Location
One of the reasons why this particular town attracts so many dental patients is its location. Since it's located right on the border, you can park in the US, walk across, and be in your dentist's chair within an hour or so.
Dental trips to most locations are only cost-effective if you need extensive and costly treatment since you have to factor in the cost of flights and accommodation. With Los Algodones, however, people living nearby might decide it's worth making the trip for just a checkup and cleaning, or a single filling.
Similarly, Molar City is one of the few dental tourism locations where it's possible to get orthodontic work. The need for regular checkups usually prevents people from travelling too far for braces, but the border crossing can be worth it (if you live nearby) when there are huge savings at stake.
And, you might not even need to drive yourself – some clinics offer transport for patients as far away as Phoenix, nearly 200 miles away.
Prices
Don't confuse a trip to Molar City with a dental vacation; the only reason to visit is to take advantage of low-cost medical care and pharmaceuticals, as it's one of the cheapest places to get All-on-4 dental implants and regular implants. If you're after somewhere more exotic where you can enjoy some time away, consider Cancun or a dentist in Costa Rica.
For those just looking to save money on dental implants and other dental work, the numbers speak for themselves. Here are some approximate Los Algodones dentist prices to give you an idea of how much you could save:
Quality
Of course, most patients want more than just cheap dentistry and convenience; they want to know their dentist is qualified and experienced and operates to high standards.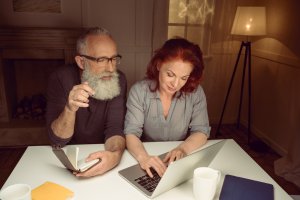 Sadly, as Los Algodones has built its reputation for dentistry it has attracted some who are more interested in their profit than in caring for patients.
Once you cross the border you'll be met by hordes of hawkers, usually working on commission. The clinics they represent may be fine, but there is no way of knowing unless you do your own research.
The best way to avoid getting caught out is to explore your choices thoroughly and choose a dentist in advance based on their experience and reviews.
To get an idea of just how many dentists there are to choose from in this town, take a look at the video below. It also gives you a good feel for the place – you'll see the majority of people milling about are tourists.
Keep in mind that all the research in the world won't guarantee successful treatment. There are good and bad dentists everywhere, and even the best dentists occasionally get things wrong. Plus, treatment can fail for reasons beyond their control. Because of this, it's important to also find out what guarantees your dental work comes with.
The practical side of a Molar City dental trip
Once you have chosen a dental clinic, there are still some other aspects of your trip to consider. It can be helpful to have someone accompany you, especially if you'll be sedated for your treatment. Here is a quick guide to some other things you'll need to think about.
Getting there
There are a number of ways to reach the border if you're coming from the US. Most people drive, but you can also fly to nearby Yuma International Airport and then take a taxi or public transport to the border. You can see the position of the border crossing in relation to Yuma and Los Algodones on the map below:
Here are approximate driving times from nearby cities:
Yuma: 15 minutes
San Diego: 2.5 hours
Phoenix: 3 hours
Los Angeles: 4 hours
Las Vegas: 4.5 hours
As mentioned above, many clinics offer a pick-up service from certain locations to make the journey more convenient.
If flying from London, the cost is approximately £1,000, and the flight takes 11 hours.
Crossing the border
If you are visiting from the US, you'll cross the border to Mexico at the Andrade, California border crossing, a few miles northwest of Yuma, Arizona. A passport is the only documentation you'll require, but upon returning to the US you may be asked about anything you bought in Mexico – especially liquor and prescription drugs.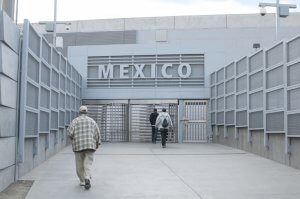 Most dental tourists find it most convenient to park on the US side of the border and walk across. There are ample car parks charging around $6 (£5) per day or $16 (£12) if you stay overnight. There is really no need for a car in Los Algodones since everything is within walking distance, and it's generally faster to cross by foot than in a vehicle. If you do decide to drive over, ask your dentist where you'll be able to park.
Crossing from the US to Mexico is generally straightforward but people report a wait time of up to two hours at busy times for the return trip. Be sure to wear comfortable shoes just in case! This video shows what to expect as you make the Los Algodones border crossing:
Hotels
Many patients just visit Los Algodones for the day. Even if your treatment requires multiple visits, it's much easier to return to the US (if you are staying there) or to your holiday location in Mexico in between trips than it would be if you visited somewhere further away.
If you do need to stay in Los Algodones for a few nights, ask your clinic if they provide free or reduced-rate accommodation as this is often included with treatment packages. Otherwise, there are a handful of Los Algodones hotels you can book online. You might also choose to stay in a hotel on the US side of the border and travel across each day.
Although Los Algodones is a small town, you'll probably appreciate being able to stay as close as possible to your dental clinic. The less travelling you have to do after major dental work, the better. Your clinic might even provide free transfers to and from your accommodation so you can avoid walking the streets with your mouth still numb.
Payments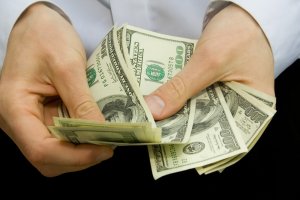 US dollars are widely accepted in Molar City, but Mexican pesos are the country's currency.
If you pay by credit card your card provider will probably charge you an overseas transaction fee, typically between 2.5% and 5%. Clinics may also charge a fee for debit or credit card payments. But, you can avoid any extra fees by bringing cash with you.
It's common for dentists to split payments according to the work they have done each day. Be wary of paying in full upfront since it ties you into that dentist. If you later change your mind it could be hard to get your money back for any incomplete work.
Crime
Some dental tourism locations in Mexico have suffered because of problems with crime. Fortunately, Los Algodones is not one of these. The little town exists on medical tourism and doesn't have the issues with drugs or violence which put people off visiting larger Mexican cities. It's a small community where people look out for each other.
Visitors say they feel quite safe walking the streets as they do some shopping or visit local restaurants. There isn't much else to do there, so you might fill some time by going for an eye test at one of the many opticians there. You could also stock up on prescription medicine at a pharmacy.
Although Molar City is a safe place, it's still a good idea to take some common-sense precautions when you travel there. Don't take valuables unless you need to, and keep any cash safely hidden away until you need it.

Los Algodones dentist reviews
Word-of-mouth is a great way to find the best dentist in Los Algodones for your needs. If you live close to the border, or are holidaying in the US, you may well know someone who has been to Mexico for dental work. If so, ask them for their advice and recommendations based on their experience.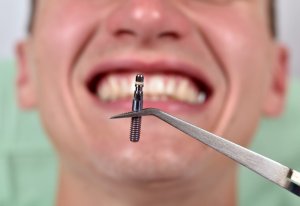 At the same time, remember that different dentists specialise in different fields. The dentist that did a great job on your friend's veneers isn't necessarily the best dentist to do your implants.
Your dentist will no doubt be able to provide you with patient testimonials, but it's a good idea to research independent reviews as well. Review sites and forums are a good place to look for these. We also have a separate article featuring reviews from people who visited dentists in Mexico, including Los Algodones.
To get you started, here is a review from one patient who got a dental implant in Los Algodones, Mexico. He had an extraction and bone graft as part of his treatment.
The accompanying blog has a lot more useful information for anyone planning a dental trip to Los Algodones.
We hope this article has helped you in your plans to travel to Los Algodones for dental work. There are certainly some great deals on offer so you can save considerably on the dental work you need. Just be sure to do careful research into the clinic you're considering. Word of mouth recommendations are helpful, or an agency can help you find a clinic that's well suited to your needs.

Sign up to receive the latest news and offers from Dentaly.org