Having dental cover is a good way to protect against unexpected costs in the future. But with so many providers offering dental insurance in the UK, it can be hard to choose between them. Here we look at the different plans offered by Bupa dental insurance so you can make a better decision.
About Bupa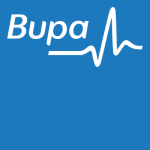 Bupa is a well-known name in healthcare both in the UK and overseas. The company recently celebrated its 70th anniversary, having been founded in Britain in April 1947.
Bupa has its own care homes, health centres and dental centres across the UK. It has been offering direct dental care since 1999 and now has a network of its own dental centres as well as 200+ Bupa-approved dental clinics.
People often associate Bupa with private health care, but the provider also offers plans which cover NHS dental treatment. Dental plan costs may therefore be more affordable than you imagined.
With Bupa's dental policies there is no obligation to visit a Bupa-approved dentist. You may continue to see your regular dentist and still claim under your policy. However, one benefit of visiting a Bupa-owned dental centre is that there is less paperwork involved with any claims you make.
And as the video below from the British Dental Association shows, there are flaws with the NHS system which mean many patients prefer to seek private treatment.
Bupa dental insurance plans
Bupa offers two insurance plans with different levels of cover: Dental Cover 10 and Dental Cover 20.
Although Bupa provides international health insurance separately, neither of its dental plans include cover for overseas treatment.
In addition, both plans exclude anything related to dental implants, purely cosmetic work (including orthodontics), and treatment arising from pre-existing conditions. So if you want to get dental implants with Bupa, you'll pay the full price charged by your dentist.
Dental Cover 10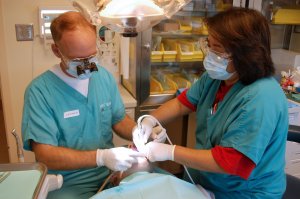 Bupa's Dental Cover 10 plan covers 100% of the cost of your NHS dental treatment, after a four-month waiting period. This includes:
Routine checkups
X-rays
Scaling and polishing
Restorative work like fillings, root canals and crowns
Extractions
Bridges and dentures
There is also full reimbursement of costs relating to oral cancer treatment, if carried out at an approved facility by a Bupa partner consultant. A six month waiting period applies to this element of the cover.
This policy only applies to adults aged 18 and over since any treatment for younger patients is free on the NHS.
Dental Cover 20
This more comprehensive plan covers all checkups plus treatment needed in relation to emergencies, injuries and oral cancer, up to the limits shown in the table below. For any other treatment, up to 75% of the cost is covered with an annual limit of £700.
Bupa dental plan comparison
The following table summarises the dental insurance plans available from Bupa:
Routine care (checkups, scale & polish, x-rays, etc.)

100% of NHS costs reimbursed

Dental treatment (fillings, extractions, root canals, dentures, bridges, crowns, etc.)

100% of NHS costs reimbursed, 4 month waiting period

Up to 75% of treatment costs, maximum £700 per year

Emergency dental treatment

Up to £600 per year, 14 day waiting period

Up to £600 per year, 14 day waiting period

Up to £5,000 per year, 4 month waiting period

Up to £5,000 per year, 4 month waiting period

100% reimbursed, 6 month waiting period

100% reimbursed, 6 month waiting period

All information correct as of March 2022.
So, as you can see, the two levels of dental cover from Bupa have quite different benefits.
Bupa doesn't advertise fixed prices for its dental insurance plans, and you can expect costs to vary depending on your age and previous oral health history. Waiting periods may apply to certain treatments but you'll need to check your personal quotation for details.
Bupa Health Cash Plan
It's worth noting that if you have Bupa's Cash Plan 100 – which is a health plan rather than a dental plan – you can claim back between £50 and £150 per person per year for dental work (depending on your level of cover). This won't make a big dent in the cost of implants, crowns or bridges, but don't miss out on claiming this cashback if you're eligible.
Bupa health insurance plus dental
With Bupa being a health insurer, you also have the option to purchase private health insurance with added dental cover. While this is more expensive than taking out dental cover only, you get the extra benefits and comforts of private healthcare with no NHS waiting lists.
Be aware that dental cover purchased this way may offer different conditions to a dental-only policy.
Before buying
Make sure you read all the small print carefully and understand what you are and are not covered for. Bupa's policies don't offer any provision for worldwide cover whereas other comparable policies do, so this may be a consideration if you travel frequently.
Waiting times can catch some patients out, so also be clear on how long you'll have to wait before becoming eligible for certain types of treatment.
If you're after insurance for private dental care, alternatives to Bupa dental insurance include Simplyhealth dental and Dencover insurance.
Alternatively, you can read more about choosing the right dental insurance and other options for funding dental treatment.
Sign up to receive the latest news and offers from Dentaly.org