Did you know that beloved high street brand Boots offers individual and family dental cover? If you're looking at ways to ease the financial burden of dental care for you and your family, keep reading to find out whether Boots dental insurance is suitable for you.
About Boots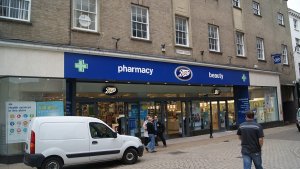 Boots, the high street chemist, has been around for over 160 years and does more than just 3 for 2 shampoo deals. Many of their 2,500+ stores offer photo processing, eye tests, hearing care and children's clothing. And did you know Boots also provides a range of insurance products, including dental cover?
With Boots dental insurance you can get cover for NHS-only treatment or for both NHS and private dental care.
You can visit any UK dentist for treatment, provided they are a registered member of the General Dental Council.
All policies from Boots come with a three month qualification period, meaning that cover only kicks in three months after you take out the policy. That period increases to six months for oral cancer and worldwide accident cover with the private plans.
The exception to this is accidents and emergencies. You can claim for treatment relating to incidents that occur at any time after the policy start date, as long as that treatment takes place within two weeks of the incident happening.
Boots dental insurance plans
There are three levels of cover to choose from with Boots dental policies. The first only covers NHS treatment, then there are two plans with different levels of private cover.
Boots Core
This plan will reimburse all NHS treatment costs up to a maximum of £500 per year. There is also a hospital stay allowance of £100 per night, plus additional cover for emergency dental care.
On the downside, this policy doesn't offer any allowance for oral cancer treatment costs or overseas emergency treatment.
A policy like this only applies to adults aged 18 and over, since under-18s get free NHS treatment anyway. You can view standard NHS charges here. The Boots Core insurance plan is designed to cover NHS dental treatment in England and Wales, which have fixed charging bands. You can still get treatment in Scotland or Northern Ireland, but the amount reimbursed will be in line with the England/Wales NHS bands.
Private Level 1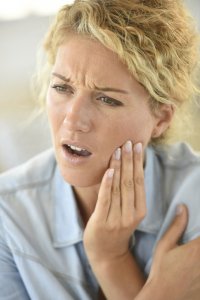 Boots private dental cover lets you see any UK dentist for your treatment. If you visit an NHS dentist, you can claim 100% of the cost up to your annual limits.
When it comes to private treatment, rather than covering a certain percentage of the costs, the policy pays out a fixed amount per treatment. This could work in your favour if your private dental treatment is relatively cheap, but if you have a more expensive dentist you could end up well out of pocket.
For example, Level 1 cover pays £76 for a root canal treatment in a molar tooth (limited to one treatment per year). In reality, private dentists may charge £200-£300 or more for this type of work since it is very time-consuming. With an NHS dentist the fixed charge of £65.20 would be fully covered by the insurance policy.
Your accidental injury cover extends to worldwide cover, which may give extra peace of mind if you travel a lot. You will also receive a lump sum payment towards the costs of oral cancer treatment if you have held your policy for at least six months when diagnosed.
Private Level 2
The difference between Level 1 and Level 2 is that in return for a higher premium you get higher annual limits for routine and emergency treatment, and the individual treatment benefit amounts increase.
For example, if you need a dental crown, under Level 1 cover you will receive £190 towards the cost whereas with Level 2 you will receive £250.
For surgical extraction of a wisdom tooth, the benefit amounts are £41 and £46 for Level 1 and Level 2 cover respectively. Below is a video from another dental insurer, Bupa, explaining what is involved with removing a wisdom tooth:
Note that if you did opt for IV sedation during this procedure, it wouldn't be covered by your Boots dental plan.
Comparison
You can compare the costs and features of the three Boots dental insurance plans in the table below.
100% of NHS charges up to £500 per year

Up to £750 per year (subject to individual treatment benefit amounts)

Up to £1,000 per year (subject to individual treatment benefit amounts)

£100 per night, maximum of £5,000 per year

£100 per night, maximum of £5,000 per year

£100 per night, maximum of £5,000 per year

100% of NHS charges up to £500 per year

£1,000 per year (subject to individual treatment benefit amounts)

£1,500 per year (subject to individual treatment benefit amounts)

Included in emergency dental care allowance

Included in emergency dental care allowance

£5,000 single payment, limited to one payment in the lifetime of the policyholder

£10,000 single payment, limited to one payment in the lifetime of the policyholder

Information correct as of March 2022. Refer to policy schedule for individual treatment benefit amounts.
Remember that a £750 annual limit doesn't mean you can claim £750 for one single course of treatment. The plan will pay out a fixed amount for each treatment you have – regardless of the actual cost to you.
The prices given above are starting costs for each level of cover. Your individual quote may be higher depending on your age and other factors.
Don't forget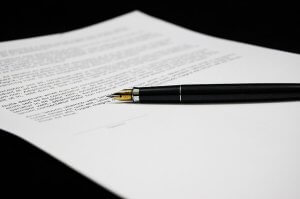 Boots policies, just like many other dental insurance plans, do not cover pre-existing conditions. This includes any problems that you were aware of when cover commenced, and any issues resulting from injuries that occurred prior to you being covered.
Cosmetic treatments, orthodontic work and dental implants are also excluded.
These dental plans seem like quite good value on the surface, but be sure to read the small print carefully. There are some things which may catch you out, for example:
Oral cancer cover comes with a six month qualification period
You're only covered for 1 root canal treatment per policy per year
Any treatment needs identified at your first examination after the policy starts are only covered if you have been registered with a dentist for the previous 12 months and had a checkup during that time
You may not visit a dentist who is related to you, or who is recommended by a dentist related to you
The policy doesn't cover costs of general anaesthetic or IV sedation
Of course, all insurance policies come with pages of terms and conditions that few people bother to read. But the last thing you want is to have problems with your teeth and THEN be hit with a bill you weren't expecting.
You can compare Boots dental insurance with other dental plans in our full guide. If you're looking for another insurer that offers both NHS and private dental plans, read more about AXA dental cover.
Sign up to receive the latest news and offers from Dentaly.org