Are you looking at getting dental cover for you or your family? We know it can be hard to work out which of the many UK dental insurance providers is right for you. In this article, we look at the policies available from AXA dental insurance so you can decide if this is the best cover for you.
About AXA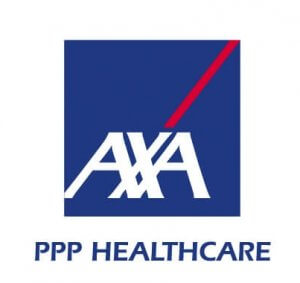 AXA is one of the largest insurance companies in the world, so the name might sound familiar. It serves over 100 million clients (both individuals and businesses) across 64 different countries.
AXA dental insurance in the UK is issued by a subsidiary of the company, AXA PPP Healthcare. Originally known as the London Association for Hospital Services, they were acquired by AXA in 1998 and re-named as AXA PPP Healthcare in 2002.
Because it is such a big company, AXA has many partners in a variety of sectors. Dental insurance customers can access special offers on things like eye care, gym memberships and leisure breaks through these partnerships.
Customers also benefit from a free 24-hour health information service by phone. Through this, you can connect with registered healthcare professionals whenever you have a concern.
AXA dental insurance plans
There are two different levels of cover for customers to choose from: Core cover is for treatment at an NHS dentist while Premium cover reimburses both NHS and private treatment costs, up to certain limits.
Core cover
If you have already visited an NHS dentist and are happy with the level of dental care provided by this service, you can choose Core cover. This plan will reimburse the full cost of any NHS treatment, provided it's identified as necessary after you have held the policy for at least a month.
Typically an NHS dentist will treat you for anything that is deemed a clinical need, including things like:
scale and polish
fillings
dental crowns
bridges
dentures
periodontal treatment
If you're unaware of the risks of periodontitis, here is a short video on the topic from another UK dental insurer, Bupa:
If you elect to have treatment that's not covered by the NHS, for example, dental implants or teeth whitening, you'll have to pay for this yourself.
The Core cover also includes worldwide accident cover, oral cancer cover, and a hospital cash benefit. Details are in the table below.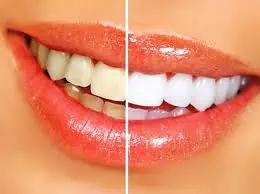 Premium cover
With AXA's Premium cover you can choose to have treatment with a private or NHS dentist but there is a longer waiting time of three months before coverage kicks in. There are also limits placed on the amount that you may claim for each type of treatment, as you can see in the table below.
There is no cover for treatments that are purely cosmetic, such as teeth whitening. However, with private treatment, you can access more aesthetically pleasing treatments such as white composite fillings instead of silver amalgam ones.
Comparison
Here is a comparison of the main features of each policy:
Premium cover (NHS or private)

Routine checkups, scale and polish, x-rays and periodontal treatment

Full amount reimbursed, 1 month waiting period

Up to £175 per person per year, 3 month waiting period

Remedial and restorative work including fillings, crowns, bridges and dentures

Full amount reimbursed, 1 month waiting period

50% reimbursed up to £1,000 per person per year (max. £500 for crowns and bridges), 3 month waiting period

Up to £2,500 across up to 4 treatments, 1 month waiting period

Up to £2,500 across up to 4 treatments, 1 month waiting period

Up to £12,000 for one course of treatment per person, 90 day waiting period

Up to £12,000 for one course of treatment per person, 90 day waiting period

£60 per night for up to 30 nights for each in-patient visit related to a dental accident

£60 per night for up to 30 nights for each in-patient visit related to a dental accident

Information correct as of February 2022. 'Waiting period' refers to the time that must elapse after your policy begins.
AXA don't have fixed prices for each level of cover; instead, your quoted premium will depend on your age and other factors.
AXA health insurance plus dental
AXA is not just a dental insurer but one of the UK's leading health insurers. You might, therefore, consider taking out a private medical insurance policy that includes dental cover as well as all the benefits of private health cover.
Of course, this option costs more than getting dental insurance alone, but it gives you access to private healthcare and dentistry without the frustration of NHS waiting lists.
Considerations
Before you purchase any insurance you should check the small print carefully. In particular, understand exactly what your coverage includes and excludes, so you aren't caught out.
For example, if you take out AXA's Premium cover and you haven't been to the dentist in the past 12 months, you aren't covered for any periodontal treatment, x-rays or restorative treatments that are deemed necessary at your first appointment.
Also note that cover excludes any accidents and emergencies that occurred before you joined (which is normal), as well as those that occur within one month of your policy start date.
AXA offers a 25% no claims discount that you receive as soon as you join. Claims for routine examinations, hygiene treatments, periodontal work, x-rays, mouth cancer cover and the hospital cash benefit won't affect your no claims discount, but anything else (fillings, crowns, bridges, etc.) will.
It's always a good idea to compare dental policies from different providers so you find the cover that suits you best. If you're looking for dental insurance with both NHS and private options, you may also consider Boots. For private dental treatment, you may consider a Denplan dental plan, which offers a different type of cover.
Sign up to receive the latest news and offers from Dentaly.org