If you're worried about the high cost of dental care in the UK, having a dental payment plan can help you budget for your treatment. Denplan dental insurance lets you make regular payments to your dentist instead of paying for treatment when you need it.
Keep reading to find out more about what makes Denplan different to other dental insurance. Our aim is to give you the information you need to decide about the best dental cover for you.
About Denplan
Denplan is owned by fellow health insurer Simplyhealth, having been acquired back in 2011. Both insurers are part of the AXA conglomerate. Recently Denplan has come under the umbrella of Simplyhealth Professionals, but has retained its original name for now.
Denplan itself began in 1986 and now has more than 6,500 member dentists. It insures over 1.7 million patients across the nation, and also provides corporate dental insurance to thousands of companies.
Dental cover from Denplan is different to regular dental insurance in that you get a quotation directly from your chosen dentist. All the treatment you have, except for in an emergency, must be with that same dentist. This is also known as a 'capitation plan'. Denplan handles your payments and the administration of the plan, but the money you pay goes directly to the dentist (minus a fee).
Denplan dental insurance plans
Basic cover with Denplan gives you access to oral hygiene advice. However, this doesn't cover any of the costs of regular treatment, and may or may not include checkups, hygiene treatments and x-rays.
Here is a summary of five of the plans available with Denplan:
Sometimes - ask your dentist

Hygiene treatments and x-rays

Sometimes - ask your dentist

Sometimes - ask your dentist

Sometimes - ask your dentist

Only in case of dental injury or emergency

Restorative treatment (fillings, root canals, crowns, etc.)

Yes but ask your dentist for full details

Sometimes - ask your dentist

Only in case of dental injury or emergency

Information correct as of March 2022.
As you can see, certain things depend on your own dentist's policy. Speak to your dentist before you commit to anything so you understand all the conditions.
Denplan also offers a dental plan for children. With all of these plans you can purchase supplementary insurance for an extra £0.60 per month. Included in the Denplan Supplementary Insurance is: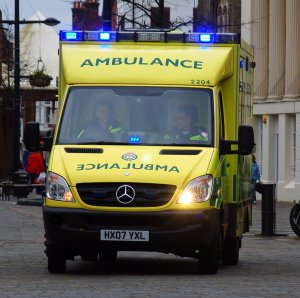 Emergency dental care with a different dentist if you're more than 40 miles away from your usual clinic
Treatment needed as the result of a dental injury
Out-of-hours dental consultation following an injury or emergency
A hospital cash benefit for overnight stays
Worldwide emergency dental cover
Up to £12,000 for mouth cancer cover
What's excluded
None of the plans from Denplan cover you for:
Treatment for which you are referred to a specialist
Laboratory fees for crowns, bridges, dentures, etc.
Cosmetic work such as teeth whitening and veneers
Dental implants (unless you purchase extra cover – see below)
Orthodontic work
Mouth cancer that was diagnosed or where consultation began before or within 90 days of your plan commencing
Make sure you speak to your chosen dentist to discover whether there are any other exclusions you need to be aware of.
Dental implant upgrade
Most dental insurance companies won't cover you for dental implants, although one exception is WPA. This insurer offers some help if implants are needed because of oral cancer. Some other insurers pay out a lump sum for oral cancer, which you can use as you wish.
Denplan offers optional extra cover for dental implants needed as the result of an injury (an external blow to the face). This extra cover costs £2.25 per person per month and provides up to £20,000 of cover per incident, limited to £2,100 per implant fixture.
Anyone familiar with the high cost of dental implants in the UK will appreciate this extra peace of mind. However, be aware that it doesn't cover:
Implants for cosmetic reasons
Placement to fill a pre-existing gap
Work that a dentist doesn't deem clinically appropriate
Cover for incidents that occurred before implant cover was purchased, or within the first 28 days of cover being in place
Replacement of an existing implant that has failed to integrate
Additional information
Denplan doesn't set its own fees; your dentist decides what you pay based on their own charges and your overall oral health. Because of this, your dentist may change your fees at any time due to changes in your oral health or their business costs.
As a rough guide, an average patient might pay anywhere from £13-£22 per month for a Denplan Care policy.
Before you can join, you will probably need to have a consultation with your dentist. They will check the condition of your teeth and decide on a payment plan that's appropriate for your needs.
If you choose Denplan Care (which includes dental treatment costs), your dentist may require you to have certain dental work before you can be accepted for cover. Any such treatment would be at your own expense.
However, if it's the Denplan Essentials plan you're looking at, some dentists allow you to join online without a prior consultation.
A dental plan like Denplan can be a good option for some patients, but it's not right for everyone. One advantage of dealing directly with one dentist is there are no lengthy claims processes to worry about. However, it's also worth comparing dental insurance plans with regular insurance providers to see which type of cover is most suitable for you.
In the following video you can see what dentist, Sarah Hoggins, says about her experience with Denplan:
Sign up to receive the latest news and offers from Dentaly.org