Dentists in the UK remain under considerable pressure despite the easing of COVID lockdown restrictions in August, and patients are still struggling to get appointments. Dentists are having to cancel routine appointments to prioritise patients needing urgent care, which is leading to people going to extreme measures to resolve their dental issues at home.
We have seen reports of one woman attempting to remove her own teeth with tweezers, and a man who resorted to wearing a dead man's dentures.
DIY solutions to dental problems are never advised and can leave people uncomfortable, in pain and even sick from infections. But it's clear that the healthcare system is not providing the necessary care, and people are feeling the need to resort to these extreme measures.
So, why is it still so difficult to find dentist appointments in the UK, even though COVID-19 restrictions have been dropped?
Are dentists seeing patients?
Although COVID restrictions were dropped in August, this wasn't the case for GPs and dental practices. While dentists are open and seeing patients, restrictions are very much still present for primary healthcare establishments.
This means that many NHS dentists aren't taking on new patients because they are busy trying to see their current patients. And, for those registered with a practice already, getting an appointment still isn't easy. The waiting time for a simple check-up can be two months or more.
Even those that do manage to get an appointment for a routine check-up may find their appointments cancelled. This is because dental practices may need to free up space in their diaries to see patients that need more urgent care. And, if you have any COVID symptoms at all, including those affecting your oral health, your dentist will have to cancel your appointment.
Some practices are opening for longer daytime hours to try and get through the urgent care cases that didn't get seen over lockdown, along with new urgent cases.
Why do you have to wait so long for a dentist appointment?
The main reason that patients are having to wait so long for an appointment is that dentists are still playing catch-up after being closed during the first lockdown. The first lockdown left many people unable to access dental care, even if they greatly needed it.
When dentists did reopen, many people still didn't feel like they could visit; either because of safety concerns or because they believed their dental problems weren't bad enough to warrant an appointment.
This caused many people to have steadily worsening dental health, which now needs resolving. But, even with these issues, dentists could work through waiting lists and get back to 'normal' if it weren't for lasting restrictions on primary healthcare establishments.
What COVID-19 restrictions remain for dentists in the UK?
The COVID-19 restrictions that are still in place for dental practices in the UK include:
Social distancing measures
Disinfection protocols between patients
Personal protective equipment (PPE)
Prioritising urgent care patients, those in need of treatment, and those at risk of oral disease
Social distancing measures and disinfection protocols between patients mean that dentists are unable to see as many patients as pre-COVID times. In some practices, this can mean up to an hour's wait between patients while disinfection protocols are carried out.
If you want to read more about the restrictions that are still in place, and why, read our article here.
How are people treating themselves at home?
DIY dental "solutions" are really just the opposite and can cause more problems than they are worth. But even with the risk of pain and infection, people are resorting to extreme home remedies because they can't get an appointment – even those who are already registered with a dentist.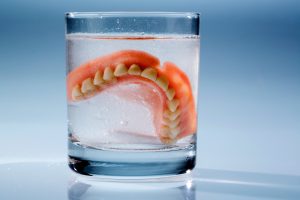 Would you wear a dead man's dentures if you had no other choice?
One man resolved his own dental crisis with a dead man's dentures! During the first lockdown, Matt Bonnel, 53, broke his dentures. At first, he was able to still wear the broken pieces while he tried unsuccessfully to get them fixed.
However, no matter how many dentists Matt tried, he was unable to get an appointment or have his dentures fixed. Eventually, the broken pieces deteriorated further and became unwearable.
It was around this time that an elderly couple heard his story and took pity on him. When the husband died shortly after, the widow donated his dentures to Matt.
Fearing his facial features would collapse without dentures in, Matt sterilized the donated dentures and filed them down to fit. He is extremely grateful to the elderly woman, but it should not have come to this.
'I tried tweezers to remove teeth'
At the start of the first lockdown, Bolu Muheeb, 23, started to have problems with her teeth. She said she rang the NHS 111 services nearly 200 times to try and deal with the pain.
At one point she became so desperate she tried to remove her own teeth with tweezers!
It wasn't until the infection in her teeth began to affect her hearing and daily life that she managed to get a referral to Birmingham Dental Hospital. She had 4 rotten teeth removed, which helped with the pain considerably, but she still cannot get registered with a dentist.
Miss Muheeb has been told that she may need to wait 12-18 months to be able to register with an NHS dentist.
Is private dental care an option?
You may think if people are so desperate to see a dentist, they should abandon the NHS and pay for private care.
Well, the COVID-19 pandemic has been difficult for everybody, and many people simply can't afford to pay private dentist prices for even basic procedures like extractions.
But putting that aside, private dentists are having to follow the same protocols as NHS dentists and are experiencing the same problems with reduced appointment scheduling. So even those who can afford private care won't necessarily be able to access it straight away.
In summary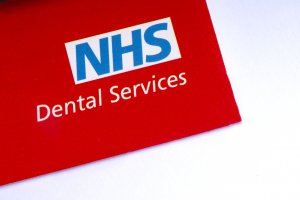 NHS dentists are open and working through the backlog of patients needing treatment after lockdown. However, because dental practices and GPs are primary healthcare establishments, restrictions are still very much present.
Dental practices are still working at about half capacity so that they can implement social distancing rules and thoroughly sterilise treatment rooms between patients. This means that although they are open full time, they can't see as many patients as pre-COVID times.
It also means that they are having to cancel non-urgent appointments, so that they can free up space in their appointment diary for urgent care patients.
To add to this, the general level of dental health has fallen due to patients being unable to access dental treatment during the lockdown. So, dentists have to prioritise those that require urgent treatment and those at risk of oral disease.
With waiting times as long as 12 to 18 months to even register at an NHS dentist, people are trying to resolve dental issues on their own. DIY dental treatments can lead to worse problems, sometimes irreversible. But people are desperate and feel like they don't have a choice, especially if they can't afford private treatment.
Some people have improved their dental habits during the pandemic because of the lack of appointments and dental care. So, if you haven't yet, this is something you can do while you wait for an appointment.
Sign up to receive the latest news and offers from Dentaly.org