Please note: Your Smile Direct went into liquidation on 12th June 2020 and is no longer operating under this name. The company appears to have been rebranded as Alignerly. The review that follows was accurate prior to this event. We recommend you consider one of these alternative aligner brands.
Is the cost of dental braces stopping you from taking the plunge? We might have the solution. Your Smile Direct is one of a growing number of companies offering teledentistry, or direct-to-consumer orthodontics.
Not familiar with this concept? It's only been around in the UK for about five years, but now there are several companies that let you straighten your teeth with clear aligners at home. The idea is that, rather than having to visit your orthodontist every month or so, you get your aligners through the post and consult with a dentist online.
To give you a clearer picture of how Your Smile Direct works, we're going to work through the following questions in this article:
Who is Your Smile Direct?
How will their aligners straighten my teeth?
What do I need to do to get their aligners?
Who will look after my teeth during the process?
How much does Your Smile Direct cost?
What do Your Smile Direct reviews say?
How do they compare to other companies in this market?
We hope this comprehensive Your Smile Direct review helps equip you to make an informed choice.
Introducing Your Smile Direct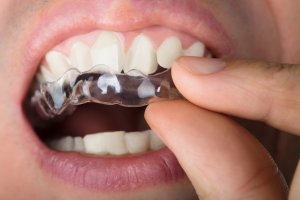 Your Smile Direct's UK launch happened in 2015, and the company itself is based in Ireland. From there, they've expanded across Europe and Oceania, with operations now in:
Italy
Spain
Ireland
New Zealand
Australia
The company offers clear aligners, similar to Invisalign aligners, that straighten your smile with small adjustments over time. Rather than visit a dentist or orthodontist regularly, you send them impressions of your teeth (which you do at home) or visit one of their Smile Clinics for 3D scans of your mouth.
One of Your Smile Direct's dentists plans your treatment and, once you approve the treatment plan, you'll receive your aligners in the post. One downside of Your Smile Direct compared to some similar companies is that they don't work with orthodontists, who are specialists in teeth straightening.
How Your Smile Direct works
Using aligners from Your Smile Direct results in a straighter smile in an average of 20 weeks. It seems quick when you compare it to wire braces or even Invisalign Comprehensive. This is because the company focuses only on straightening your front six teeth.
By targeting these teeth specifically, there are less complicated movements to make so the process is much faster. When you smile, it's the front teeth that people really see, so this is a good option for people concerned mainly with aesthetics.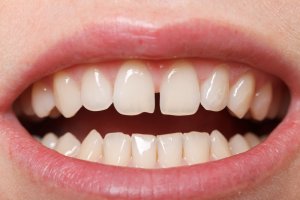 Generally, an orthodontist will recommend aligners for wonky teeth when you have:
But some of these issues may not be suitable for treatment with Your Smile Direct – or other at-home braces – since they require movements at the back of your mouth or more complex straightening. In more severe cases, Invisalign treatment or fixed braces might be the only solution.
Here's an outline of what to expect with Your Smile Direct before and after you start treatment.
Scans or impressions
The first step to getting Your Smile Direct aligners is to have an assessment of your teeth, as they are currently. YSD has two different options: you can either visit one of their physical locations called a Smile Clinic or, or – if there's not one close to you or you prefer to do everything from home – then you can order a Home Smile Kit.
The scanning process is pretty straightforward. You need to book your appointment on the company website, make your payment of £49, and go into the clinic. There are currently four Your Smile Direct UK offices:
London Charing Cross
Manchester
Leeds
Birmingham
At the Smile Clinic, you'll meet with a dentist who will take up to six scans of your mouth. Occasionally it may not be possible to have a scan, in which case they will take dental impressions instead.
The Home Smile Kit from Your Smile Direct costs £99, although they often run promotions offering it for less. The kit gets posted out to you and includes putty, trays, gloves, disinfectant tablets, and a complete guide showing how to make your impressions. You take two sets of impressions in case one doesn't come out quite right.
If there's a problem with your impressions you can either pop into a Smile Clinic for scans instead, or get a second Home Smile Kit for £25. If you're really worried about making your own impressions, you can do one set, send a photo via email to Your Smile Direct so they can check the impressions have been done right, and then continue with the rest.
It's worth noting that there are some requirements for you to be eligible for Your Smile Direct:
You must be over 18 years old
All of your molars must be fully developed
All of your wisdom teeth must be fully developed
Any cavities must be filled before proceeding
You can't have any implants or bridges
If It turns out that you're not eligible, either for these reasons of because your smile can't be effectively straightened, you get a refund for your scan or impression kit.
Treatment plan
After your scans or impressions are received by Your Smile Direct, before and after simulations are prepared for you. A dentist will review all of the information and show you what you'll be able to achieve for your smile using the system.
This is the point where you have to decide whether to go through with the treatment plan that's set out for you. You'll be told how many aligners you'll need and how long the whole process should take. The average treatment time is around 20 weeks or 10 sets of aligners.
Get your aligners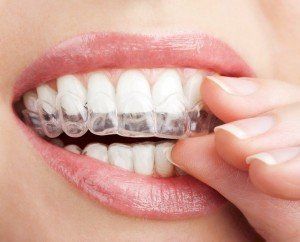 Decision made, it's time to pay the fee of £1,599 for your treatment. It's a flat rate no matter how many aligners you use. There are finance options available too.
You need to wear the aligners for 22 hours a day, except when you're eating or drinking anything but water. Every two weeks you open a new packet and start wearing your new aligners. You might feel a bit uncomfortable when you first make the change to the next aligner. This is normal, but if you're worried you can contact Your Smile Direct by phone or email.
You're never going to come into contact with a dentist or orthodontist in person, except for getting your initial scans done. Any issues you have will be taken care of by a licensed dentist through phone calls, video chat, or email.
After your treatment
After your treatment course has been completed, you should have the straighter smile you wanted. If you're completely happy with your new teeth, you will need to wear a teeth retainer to maintain the movement you've worked so hard for. This is included in the price.
If the Your Smile Direct results you get aren't what you expected, you can pay an extra £299 for up to four more aligners. You'll need to:
Make a new set of impressions or visit a Smile Clinic
Get a revised treatment plan
Have up to four new aligners sent out
Wear your retainer after treatment
Your Smile Direct costs
The standard Essential Plan from Your Smile Direct costs £1,599, as outlined above. They also have another option, the £1,749 Brighter Plan which includes your aligner treatment as well as a dentist-prescribed whitening plan.
The whitening process requires a visit to a clinic to get your mouth scanned and be taught how to apply the whitening components. You receive a custom-made whitening tray along with everything you need to whiten your teeth over six months.
Here's a full breakdown of all the costs involved with Your Smile Direct:
Home Smile Kit for impressions

Essential Plan aligners treatment

Brighter Plan aligners plus whitening treatment

Refinements, up to four new aligners

Prices correct at time of writing but may change at any time.

There is a payment plan that's available when you're ready to buy your aligners. It's a credit agreement so there's a credit check involved, but this also means you can choose to pay off your finance earlier if you wish.
Your Smile Direct discount codes are also available sometimes. Offers range from big discounts on the price of your aligners to percentage discounts for students. The discount codes and promotions change regularly and are promoted on YSD's website.
Your Smile Direct Reviews in the UK
It's all well and good knowing how the aligners work in theory, but what do people who've tried them think? Looking at some Your Smile Direct reviews will help you decide what's best for you. Here are a couple of recent reviews from Trustpilot, where Your Smile Direct reviews have 4 stars on average:
"I ordered my retainers in January 2019, and now have completed my full treatment. The service is fantastic. I went into the dentist to get my teeth scanned, was approved treatment and then they sent me my retainers in the post. I needed 8 to complete the full course… The entire process was very easy and if I had any problems, I contacted them and they got back to me within 24 hours. My teeth have gone from being misaligned and wonky to being really straight and I am incredibly proud of my smile now!"

"James has been absolutely amazing throughout the process, and very patient considering it took my quite a few months to actually order the aligners! Customer service has been great from the beginning, always got back to me very quickly and answered all of my questions. Would highly recommend."
Although these two reviews both praise Your Smile Direct's customer service, plenty of others have had a less-than-satisfactory experience when they've had a problem to resolve, so it seems a bit inconsistent.
"I am so happy with the way they are looking"
Here, vlogger Rachel shares her experience in a Your Smile Direct review video. This thorough review takes you step-by-step through the process as she gets her scan, receives her treatment plan (where you can see her before and after simulation) and tries on her first set of aligners.
Rachel has posted this update explaining some of the challenges of wearing clear aligners. She then posts another video when she is at aligner 8 out of 10. She says her top teeth are much straighter but her bottom teeth "still have some way to go".
Other aligner options
Find the right clear aligners for you
Complex cases
Treats up to 90% of Cases
Up to 40% cheaper than Invisalign
Buy now, pay later in interest-free instalments.
Rated 4.9/5 on Trustpilot
As seen on 5, BBC, 4, DailyExpress, TheMail
Get 5% OFF with our discount code DENTALY5OFF and FREE Whitening and Retainers worth £790
Smile White offers a hybrid model for clear aligner treatment. You have 3 in-office appointments, so your dentist can ensure in person that your treatment is going as planned.
That means that, unlike other clear aligners, Smile White can treat even the more complex cases of bite misalignment.
To get started:
Every treatment comes with free teeth whitening, so you can whiten your teeth while you straighten them!

Best value
Free retainers and whitening
Nighttime aligners available
0% interest finance options
£1,395 £1,295 or £83.33/month
NewSmile is a Canadian company that brought its clear aligners to the UK market in 2022. NewSmile aligners are made from the clearest material and the company offers excellent service at the best price.
They don't have any physical locations, so you'll need to purchase an aligner kit to get started. One of their Impression Specialists will guide you through the process on a video call when you're ready.
NewSmile aligners are very affordable, costing just £1,395 (currently discounted to £1,295). But even better, this price includes whitening foam to use in your aligners, plus your first set of retainers!
Choose their daytime package for treatment in 4-6 months, or nighttime aligners for a more discreet treatment that takes 8-10 months. Both options come with 0% interest payment plans available.
Although teledentistry is pretty new, there are several other companies offering a similar service to Your Smile Direct. From a cost perspective, this brand is one of the more expensive options; both Smile Direct Club and NewSmile are cheaper.
Apart from the main treatment cost of £1,599, the Home Smile Kit is also considerably more than most other companies charge. Your Smile Direct is also one of the few companies in this market that asks you to pay to visit them for a scan too – Dr Smile and SDC offer it for free. SmileLife aligners are in a similar price range to YSD and you can get your initial scan for free, but you have to travel to Dublin to do so.
To get a better idea of what makes Your Smile Direct different to Smile Direct Club, we've collated this comparison table for you:
£1,599 or £1,749 with whitening

£139 but one set included

Available with credit check, apply for details

Materials and manufacturing

BPA-free plastic, 3D printed

Prices correct at time of writing but may change at any time.

Your Smile Direct vs Invisalign
What about in-office invisible braces? Invisalign is the market leader in invisible aligners but their business model is quite different to Your Smile Direct. One of the key things to consider is that Invisalign treatment is only accessible by visiting a dentist's office, and you must return for regular checkups during your treatment. This lets your dentist or orthodontist check your progress and make any changes needed.
It is also worth noting that Invisalign treatment can work on much more complicated problems with your teeth, including fixing your bite. Their years of experience in developing the technology of aligners means they've figured out how to work on the tougher cases now.
The downside to Invisalign aligners for most people is the cost. You can end up paying several thousand pounds more compared to at-home aligners.
Conclusion
Your Smile Direct has been providing mail-order aligners for longer than a lot of their competitors. If you need cosmetic straightening on your front teeth, you should be able to achieve it quite quickly with Your Smile Direct.
Their network of four Smile Clinics isn't exactly huge, although they do cover some of the largest cities in the UK. Feedback on their customer service is mixed, but Your Smile Direct reviews show there are plenty of customers who are happy with their new smiles.
Maybe the biggest sticking point with Your Smile Direct is the cost, though. They are more expensive than their main competitors, and with no clear benefit for that extra money you're paying.
We always recommend visiting a dentist for a general checkup before starting any at-home treatment. It's important to deal with any untreated cavities or gum disease before wearing aligners – and you could ask your dentist to assess your overall suitability for your chosen treatment.
Sign up to receive the latest news and offers from Dentaly.org