If you're looking to straighten your teeth but aren't keen on the look of metal braces, have you considered clear aligners like SmileLife? There are quite a few different dental braces available that are less visible than the traditional train tracks, but with so much choice it can get overwhelming.
So, we aim to give you all the information you need to make the right choices so you can achieve a more confident smile. This article will discuss SmileLife, and answer the following questions, topics and more:
What is SmileLife?
How do SmileLife aligners work?
How much does SmileLife cost?
SmileLife Reviews
SmileLife vs Invisalign
In case you weren't already aware, SmileLife is a type of clear aligner, similar to the popular invisible braces, Invisalign. However, they have some key differences which we will discuss later on in this article.
But we know you're eager to get started on your journey to a straighter smile, so let's dive in.
What is SmileLife?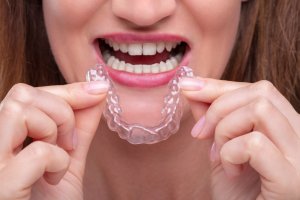 SmileLife is fairly new to the market. They are an Irish-based company that started as a single dental practice but has grown in popularity and become a well-known at-home aligners brand.
The founder of SmileLife, Dr Ada Murphy is a dentist with over 30 years of experience practising in Ireland. In 1993 she opened her own practice, and then in 2017, she founded Smilekit, an at-home aligner company run directly from her practice. Smilekit was eventually rebranded as SmileLife.
SmileLife ships everywhere in the UK, but unfortunately not internationally.
How does SmileLife work?
If you want to go for SmileLife aligners, the first thing you would want to do is find out if you are eligible. You can do this by taking a simple assessment on their website. Once you have found out if you are a candidate, the next few steps outline the SmileLife process:
Complete your at-home impression kit, or go into a SmileLife clinic for a 3D scan and consultation with a dental professional.
An orthodontic treatment plan will be made for you using the impressions you have made, or your 3D scan. You will get to see your before and potential after pictures.
Custom aligners will then be shipped directly to your house.
Track your progress remotely via an app.
Your whole SmileLife treatment journey should take about 6 months on average depending on your individual case.
If you want to see how you might look after having orthodontic treatment with clear aligners, you can use Invisalign's free Smile View tool. You don't have to be an Invisalign patient, just submit a picture of yourself and get your smile preview back in minutes!
Finding a SmileLife provider near you
If you opt for an in-person 3D scan and consultation with a dental professional, then you are probably wondering how to find a clinic. Unfortunately, that may not be an easy task as SmileLife locations are limited, unlike Invisalign which has multiple locations around the UK (not just in London like many aligner brands).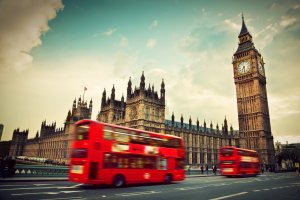 You do, however, have the option to go on their website and input your location to find your nearest provider. But it seems that when you do this, only one location is available, in London. And, of course, you always have the option of their main clinic in Dublin, Ireland.
It seems that with SmileLife, most people will have to suffice with doing their own impressions at home, which may or may not be to your liking. If you do want to speak to a dentist or orthodontist in person about getting invisible braces, you can always consult with one of the many Invisalign dentists or orthodontists.
How much does SmileLife cost?
Like many at-home aligners, a major benefit of SmileLife aligners is the cost. There are two payment plans available, nighttime alignment and daytime alignment. The payment plans are done through Klarna and run for 24 months, or you can choose to pay all at once.
The one-time payment price for the daytime alignment package is £1,497, or for the payment plan, £1,680 paid in monthly instalments of £70. For the nighttime alignment package, the single payment is £1,797, or for the payment plan, £2,088 paid in instalments of £87 per month.
On top of these costs, there is the added cost of your aftercare, in the form of SmileCare, an annual oral care membership that includes your retainers, teeth whitening and toothbrush heads every 6 months. SmileCare will cost you an extra £197 per year along with the cost of treatment.
The following table summarises the different SmileLife prices:
| | | |
| --- | --- | --- |
| | | |
| | | |
| | Straighten your teeth as you go about your day | Straighten your teeth while you sleep at night |
| | £70 per month for 24 months (£1,680) | £87 per month for 24 months (£2,088) |
| | | |
Pros and Cons of SmileLife
SmileLife aligners are similar to every other at-home clear aligner company in the UK, some of which include the following:
SmileLife aren't the cheapest aligners, nor the most expensive, and they work very similarly to other mail-order clear aligners. They are, if anything, consistent when it comes to treatment results if the reviews are to be believed. However, treatment monitoring is done remotely via an app, rather than in person like Invisalign.
Remote monitoring of orthodontic treatment seems to have mixed reviews across all at-home aligner brands, with many feeling communication could be better.
But, before we further compare them to other aligners, let's see what other pros and cons there are to SmileLife aligners.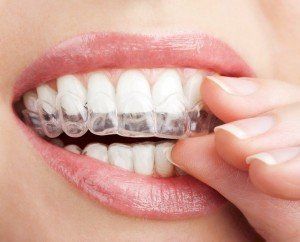 Pros
Affordable teeth straightening option
Payment plans available
Smile guarantee
Photo check-ins every 30 days
Less visible than fixed braces
Cons
More expensive than other at-home aligner brands
You may not see a dental professional for your initial appointment
Entirely remote monitoring
Aftercare such as retainers not included in the price
Can only treat mild, and some moderate cases
Besides the fact that all monitoring is done remotely, another disadvantage is that SmileLife aligners can only treat mild and some moderate cases. This means that if you have moderate to severe orthodontic issues you may not be eligible.
Don't worry though, because there are some invisible braces that you may still be eligible for. Invisalign Comprehensive can treat up to 90% of orthodontic cases, so it is worth consulting with a trained Invisalign dentist or orthodontist to see what your options are.
Take their free Smile Assessment to see if you are eligible, or if you would like to speak to someone in person you can find your nearest provider and book a consultation.
SmileLife reviews
My smile journey with SmileLife completed – Amy Beth
Amy-Beth van der Lowen has documented her whole SmileLife treatment over the course of a year. This is her final video, so she gives us her overall review as well as sharing her SmileLife before and after pictures.
She opted to do her own impressions and received her aligners shortly after. Amy-Beth says when she first put her aligners in there was a slight ache that lasted a couple of days. This ache came back each time she changed her aligners. Her top tip with SmileLife aligners is to change them at night as it's easier to sleep from the initial aches and pains.
One notable point that Amy-Beth mentions about these aligners is that she says some of them have sharp or jagged parts on them that she says you can just file down.
Amy-Beth also tells us that the whitening kit that was provided with SmileLife which she only uses now that she has finished her treatment. Overall she is extremely happy with her results.
Straightening my teeth with SmileLife clinic – Jane
Jane reviews her SmileLife initial consultation and explains how to do impressions on her YouTube channel. She decided to try SmileLife because she has gaps in her teeth, and likes to smile even though she is self-conscious of her teeth.
At this point in her treatment, she has had already had her initial consultation and done her own impressions while on the video call with the orthodontist. However, she shows us on her vlog how to do an impression step by step with the home kit.
Jane then shows you how to correctly package up your impressions to send away. If you want to follow her treatment journey you can follow along on her YouTube channel.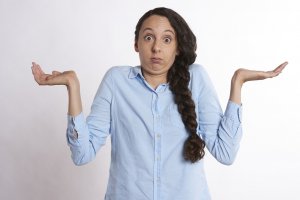 SmileLife vs Invisalign
As we have already mentioned, the Invisalign system is an alternative to SmileLife. Invisalign braces can not only treat more severe cases but also has a lot more physical locations to visit. But as we compare them it is important to note that although both treatments look similar they are quite different.
SmileLife aligners are at-home mail-order clear aligners whereas Invisalign can be classed as invisible braces.
At-home aligners are generally thought of as a budget way to straighten your teeth if you have mild to moderate orthodontic cases. Invisible braces like Invisalign can treat more severe cases if necessary, and treatment is more expensive.
Invisalign braces are able to treat more and more types of cases in recent times, as technology improves. With the use of attachments, buttons, elastic bands, and other accessories, Invisalign can treat issues such as an open bites, gaps, severely crooked teeth and more.
You may be thinking, all that sounds great but I'm on a budget. Well, if you're looking for something a little cheaper our top recommendations include NewSmile and SmileDirectClub. Both aligner companies are based in the US, but treatment is available in the UK at an affordable price.
Find the right clear aligners for you
Complex cases
Treats up to 90% of Cases
Up to 40% cheaper than Invisalign
Buy now, pay later in interest-free instalments.
Rated 4.9/5 on Trustpilot
As seen on 5, BBC, 4, DailyExpress, TheMail
Get 5% OFF with our discount code DENTALY5OFF and FREE Whitening and Retainers worth £790
Smile White offers a hybrid model for clear aligner treatment. You have 3 in-office appointments, so your dentist can ensure in person that your treatment is going as planned.
That means that, unlike other clear aligners, Smile White can treat even the more complex cases of bite misalignment.
To get started:
Every treatment comes with free teeth whitening, so you can whiten your teeth while you straighten them!

Best value
Free retainers and whitening
Nighttime aligners available
0% interest finance options
£1,395 £1,295 or £83.33/month
NewSmile is a Canadian company that brought its clear aligners to the UK market in 2022. NewSmile aligners are made from the clearest material and the company offers excellent service at the best price.
They don't have any physical locations, so you'll need to purchase an aligner kit to get started. One of their Impression Specialists will guide you through the process on a video call when you're ready.
NewSmile aligners are very affordable, costing just £1,395 (currently discounted to £1,295). But even better, this price includes whitening foam to use in your aligners, plus your first set of retainers!
Choose their daytime package for treatment in 4-6 months, or nighttime aligners for a more discreet treatment that takes 8-10 months. Both options come with 0% interest payment plans available.
Make sure you consult your dentist before commencing any orthodontic treatment.
Conclusion
SmileLife is a decent at-home aligner if you are looking for something that doesn't involve a lot of dentist visits and can be done from the comfort of your own home. However, it is in the more expensive range in comparison to competitors such as Straight My Teeth which is just £999.
These aligners are only suitable for those with mild to moderate orthodontic issues. So, if you think you may not be a candidate, Invisalign may be a better option. And, with Invisalign, you get in-person check-ups which some prefer to remote monitoring.
If you are interested in SmileLife because at-home aligners are cheaper, remember that Invisalign has cheaper options in a similar price range.
And, if you are still undecided, we recommend getting a consultation with your nearest Invisalign provider to discuss your treatment options further.
Sign up to receive the latest news and offers from Dentaly.org