If you have crooked teeth and it seems like they're taking forever to straighten, you may be wondering: does Invisalign work? Or maybe you're thinking about getting Invisalign treatment, but you know it's a big investment in your time and money. So you probably want to make sure that it really works before you go for it.
Either way, this article will help to answer all your questions about whether or not Invisalign works, including the following and more:
How does Invisalign work?
Why might it not work?
Invisalign before and after
Invisalign reviews
But first, let's get to the main question of whether Invisalign really does work.
Invisalign too expensive? Here's what we recommend…
Our top pick is Smile White Aligners. They provide the quality treatment only in-person monitoring can provide, but they're up to 40% cheaper than Invisalign. And unlike totally remote aligners, Smile White can treat even complex cases of bite misalignment!
As a bonus, you'll also get free retainers and whitening. You can book a free e-consultation to see whether they are a good option for you, or get further information in our Smile White Review.
Use code DENTALY5OFF to get 5% off your treatment.
Does Invisalign Work?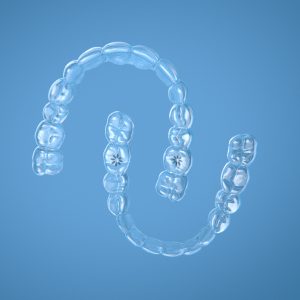 The short answer is yes, Invisalign does work and brings your teeth into better alignment. The aligners are made from SmartTrack® material which gives advanced results while maintaining comfort. However, you may have heard that even some of the best teeth aligners only work on mild, and some moderate orthodontic cases.
That isn't true of Invisalign. In fact, the Invisalign system can treat up to 90% of orthodontic cases. This means that mild, moderate and some severe cases are treatable if your Invisalign-trained provider finds you eligible after an assessment.
Various scientific research has been conducted to assess the effectiveness of Invisalign and other clear aligners.
For instance, this study from 2007 found that Invisalign treatment was effective at many kinds of tooth movement, although it noted that some movements have a higher percentage of success than others.
However, there have been many advancements in the Invisalign system since the time of this study. And if we look at another study from 2017 we can see that Invisalign is superior to other brands of aligners in several key ways.
Does Invisalign work on really crooked teeth?
Some patients may be told they are not eligible for Invisalign treatment because it wouldn't work well for them. Fixed braces might be the best solution in these cases. Severe orthodontic cases may need to be addressed with other orthodontic appliances such as twin block braces, or headgear.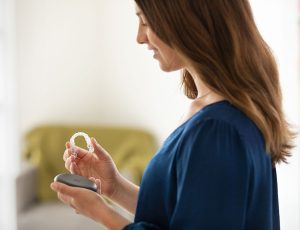 But with the recent advances with Invisalign technology, such as the use of attachments, buttons and elastics, and even power ridges and bite ramps, more and more cases are treatable.
This study shows that attachments have increased the efficiency of aligners, enabling them to have more control of tooth movements. In the past, fewer cases were able to be treated with aligners, but now many severe cases can be treated without having to resort to more traditional braces.
Even this system has shown successful outcomes in crossbite malocclusions as auxiliary treatment in an accurate treatment planning on childhood described in this case report.
Another study shows that there has been a marked improvement in overall Invisalign accuracy, but initial strengths and weaknesses are still similar to previous studies.
So if you aren't sure if you would be eligible, book in with your nearest provider for a consultation to find out more.
If you're on a budget and looking for something less expensive, check out Smile White which also requires visits with a dentist but also treats complex cases with a lower price point. Find out if you are eligible by filling out an online assessment or booking a consultation near you.
How does Invisalign work?
Now that we have established that Invisalign does work, you may want to know how to works. Well, you probably already know that Invisalign is a type of clear aligner that puts pressure on your teeth over time to gradually straighten your teeth and give you a beautiful smile.
But if you don't know, then here's a brief description. Invisalign is a teeth-straightening system that consists of a series of custom-made clear plastic trays that fit snugly to your teeth. Every couple of weeks your dentist will assess your teeth, and make sure everything is on the right track before starting you on a new set of aligners.
The whole process can take anywhere between six to eighteen months depending on your individual case, and the severity of your orthodontic issues. If you want to know more about these clear aligners, read our article: What is Invisalign?
Invisalign Process
Once you have taken your free smile assessment, you will have a better idea if you are eligible for Invisalign. If you find you are, then your first step to getting Invisalign treatment is to book an initial appointment with your nearest provider.
When it comes to pricing, keep in mind that individual quotes for Invisalign will vary — you can call 866-383-0748 to find an Invisalign dentist near you who can give you a detailed price quote.
The first step your dentist or orthodontist will take is to get a 3D scan of your teeth using the iTero Element scanner. They will then map out a custom orthodontic treatment plan for you.
Once your first set of aligners has been custom-made, you will wear them for 20 to 22 hours a day. You must see your dentist every couple of weeks to get your teeth checked and pick up your new aligners.

What should I do if Invisalign treatment isn't working?
If you are in the middle of treatment with Invisalign and you find that it doesn't seem to be working, there may be a reason. The first thing to do is speak with your Invisalign provider. Your orthodontist or dentist will be able to tell if something has gone wrong with your treatment plan and make any adjustments necessary.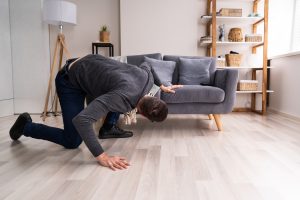 Some of the reasons your Invisalign may not be working as planned include:
Not wearing your aligners for the recommended 22 hours per day
Missing appointments
Not changing sets of aligners at the right time
Losing your aligners
Aligners not fitting correctly
Not wearing aligners for an extended period of time
Lack of communication with your dentist or orthodontist when something is wrong
Not wearing your Invisalign retainers consistently after your treatment
One of the main reasons that Invisalign doesn't work for some patients is inadequate patient compliance. If a patient doesn't wear their aligners long enough every day they may see slow or no results.
Teeth can move and change position much quicker than you think, and if you take your aligners out for a day you will definitely notice that they are much more uncomfortable and tighter to wear even after such a short period of time.
Because Invisalign aligners are removable, many patients that have slower results find that they remove their aligners and forget to replace them a lot of the time. New aligners can also cause Invisalign pain and it can be very tempting to remove them. So, if this sounds like you, remember you must wear your aligners 22 hours a day!
If you find that your aligners don't fit at all after you have had them out for much too long, you will need to make an appointment with your Invisalign provider right away. They will most likely have to revise your treatment plan and give you a new set of custom aligners. But, if your aligners are just a little tight then you can bite down on aligner chewies to help put them on and help seat them correctly.
Can Invisalign fail?
If you complete your Invisalign treatment, you must make sure to wear your retainer afterward. If you don't, your teeth will move and change position very quickly. Patient compliance is one of the main reasons why Invisalign may not give the desired results long-term.
Aside from this, it's true that sometimes a patient's teeth just don't respond to the treatment as expected. If this is the case for you, your dentist will make the necessary adjustments to your treatment plan.
You must keep in mind that the characteristics of your teeth and surrounding support structures may vary from person to person. Therefore; your dentist will make the necessary adjustments to your treatment plan according to your needs. In very rare cases, a patient may be advised to switch to a different type of orthodontic treatment to achieve the planned outcome.
Invisalign reviews
Amy Coomes, a YouTube vlogger, documents her six-month treatment journey and shares her Invisalign before and after. She explains how well Invisalign worked for her, and how happy she was at the end of the treatment.
Amy also answers questions at the end of her video, one of which was if Invisalign was worth it. She replies by saying that it was 110% worth it.
The following video is an Invisalign review from a YouTube vlogger who didn't follow her orthodontist's exact treatment plan.
Regina Ramos documents her whole Invisalign treatment and says that Invisalign did not work for her. She says straight away it is because she did not follow the plan, or wear her aligners correctly.
In her video, you can actually see her smile has gotten straighter over time. However, her treatment took much longer and she is still getting treatment to fix her mistakes.
She explains that she had to wear certain sets of her aligners longer because she was traveling so much. Regina missed more than a few appointments which lead to her teeth not being monitored properly and not changing aligned against the orthodontist's recommendations.
She is now back on track thanks to her Invisalign provider, and she recommends following the instructions exactly as prescribed. She also does not regret choosing Invisalign even though her treatment wasn't as smooth as it could have been.
Our #1 recommended teeth aligners
Conclusion
Invisalign does work, but it depends on how willing a patient is to comply with the treatment plan. And, of course, they must be eligible for orthodontic treatment with Invisalign for it to be successful.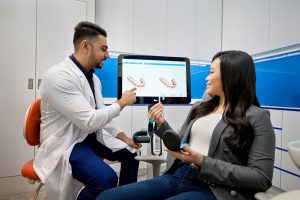 Once you start your Invisalign treatment, you must remember to wear your aligners for 22 hours per day and to take good care of them. Keep your check-up appointments, and make sure to change aligners at the right times according to your treatment plan.
If you lose your aligners, let your dentist know straight away. Not wearing them for even a day can set your treatment back, and cause your aligners to not fit correctly when you put them back on.
Studies conducted over the years show that Invisalign works and the system has been continually improved. So by complying with your treatment plan correctly, you should have a straight smile by the end of your treatment.
If you think your case is milder and would prefer to try a clear aligner treatment that is less expensive then Smile White aligners could be the treatment for you.
Whatever treatment you decide is right for you, make sure you visit a dentist first for a check-up.
FAQS
Does Invisalign work for open bites?
Yes, it is possible for Invisalign braces to fix an open bite. So if you have an open bite, consult with an experienced Invisalign provider to discuss your eligibility and treatment plan.
An open bite is when your upper and lower teeth don't touch when your mouth is fully closed. This can make it difficult to bite into certain food items, and when chewing.
Sign up to receive the latest news and offers from Dentaly.org