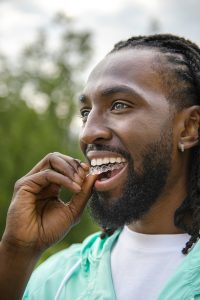 What are Invisalign chewies for?
How do you use them?
Can you reuse chewies?
Are there any side effects from using Invisalign chewies?
What are Invisalign chewies?
What are they for?
When you have a brand new aligner
Replacing your Invisalign aligners after you have eaten
If there is an area of your aligner that doesn't fit as snugly against your teeth
Before bed so your aligner sits well while you sleep
How do you use Invisalign chewies?
Put your Invisalign aligners in as best you can
Bite down on a chewie several times
Systematically move the chewie to different parts of your mouth and repeat step 2
Double-check for air bubbles, and bite down in that area again if necessary
Repeat this for 5-10 minutes per day when most needed
Where can you get Invisalign chewies and how much do they cost?
Can chewies make your treatment time shorter?
Does using Invisalign chewies have any side effects?
Can you reuse Invisalign chewies?
Conclusion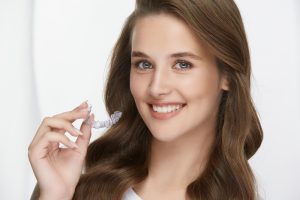 Sign up to receive the latest news and offers from Dentaly.org