Are you looking for a dentist or orthodontist that provides Invisalign in London but aren't sure where to start? Or maybe you have been thinking about getting the Invisalign system but you don't know what to expect, or if it's right for you.
If you have already completed your free Invisalign Smile Assessment, then looking for a provider to start your treatment is the next step. And if you are based in London or surrounding areas, you should have no problem finding a provider to get you started.
There is a lot to choose from, though. We aim to help you find the best one for you and make sure you have all the information you need to get started, including:
How to find Invisalign dentists in London
What is the cost of Invisalign in London?
Is it the right choice for you?
Can you get a free Invisalign consultation?
Invisalign London reviews
Finding an Invisalign provider near you is easy, all you have to do is go to the Invisalign website and input your postcode, town or region. However, as there are so many in the London area, there are a few other factors you may want to consider.
Keep reading to learn more about how to find the best Invisalign dentist in London so you can begin your journey to a straighter smile with your clear aligners as soon as possible!
Your steps to getting Invisalign, London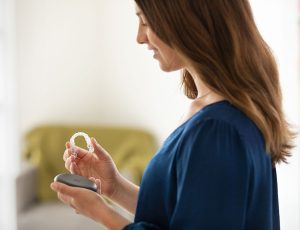 If you live in London or the surrounding areas and have considered getting Invisalign treatment then you probably want to know what steps you should take.
Well, the very first step to take is to get an idea of what your teeth could look like after treatment with Invisalign aligners. The way to do this is to use Invisalign's free Smile View tool which allows you to see a before and after of your smile.
All you have to do is upload a selfie and see what a difference treatment with the Invisalign system can make. And if you like what you see, you can take Invisalign's Smile Assessment to check if you are eligible for treatment.
How to find an Invisalign dentist in London
If you are already registered with a dental practice, first ask your practitioner if they can provide Invisalign aligners. With more and more dentists and orthodontists completing the training, it is highly possible that they are Invisalign providers.
However, if they don't, you can still ask for recommendations to find the best Invisalign dentist in London. Or simply type into google "Invisalign, London" to find providers near you.
The Invisalign website itself offers a service to help you find your nearest Invisalign dentist or orthodontist. All you have to do is go to their website and type in your city, region, or postcode to get a list of all your nearest providers.
Why can only certain dental practices provide Invisalign?
If you want to get your straighter smile with Invisalign aligners your first thought is probably to book a dental appointment. But it's important to know that not every practice is an Invisalign provider. To be able to treat patients with Invisalign, dentists and orthodontists must undergo specific training.
Fortunately, more and more dentists and orthodontists are completing their training every year, so there is no shortage of dental practices offering Invisalign in London and the surrounding areas.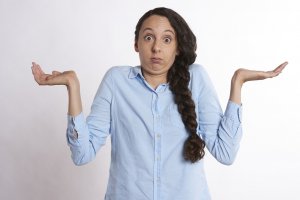 How can you be sure you've made the right choice?
Not everyone is registered with a dentist they trust. And, if that's you then you may be wondering how to make sure you've chosen the right dental practice for your treatment.
The best way to be sure is to speak with a few Invisalign doctors before deciding on the right one for you. If you note down a few of your nearest providers, you can check their reviews and contact them for quotations.
Invisalign costs in London will most likely differ from practice to practice and between dentists, which may influence your decision. You can compare payment plans offered by each practice and see if any work for your budget and your needs.
It's also a good idea to ask to see before and after pictures from each provider, so you can be assured they know what they. are doing.
How much does Invisalign cost in London?
Invisalign treatment costs can range dramatically in London. Depending on which dentist or orthodontist you go to and the complexity of your case prices can be anywhere between £1,200 to £5,500. If you get Invisalign Comprehensive, which is the most popular option, then the cost is roughly £4000, but there are cheaper options such as Invisalign Lite and Invisalign Express.
Prices may also change depending on which area of London you are looking at, whether it be central London, East London, West London, North London or South London. It is worth looking around for Invisalign offers in London if you are looking to get treatment cheaper than the average cost.
When it comes to pricing, keep in mind that individual quotes for Invisalign will vary — you can call 866-383-0748 to find an Invisalign dentist near you who can give you a detailed price quote.
The following table shows the average Invisalign costs in London, according to treatment types.
| | | | |
| --- | --- | --- | --- |
| | | | |
| | Mild, moderate and some complex cases | | |
| | | | |
| | | | |
What can you expect from your first Invisalign appointment in London?
Once you have chosen an Invisalign provider in London, you will book and go for a consultation. During your appointment, an Invisalign doctor will check if you are a candidate for treatment. Next, you will have a digital 3D scan of your mouth, teeth and bite with state-of-the-art technology, the iTero Scanner, to thoroughly access your orthodontic needs, and provide you with a treatment plan.
If you then decide to go through with your treatment plan your Invisalign aligners will be custom-made and manufactured based on your scan. You will then receive your first aligners and then have check-up appointments every 6 – 8 weeks.
Your Invisalign doctor will check up on your progress both in practice and via the dental monitoring app. They will also let you know when you need to change to a new set of aligners based on your progress.
Can you get an Invisalign free appointment in London?
It is highly likely that you will be able to get your first consultation for Invisalign free in London. However, this doesn't apply to every practice, so make sure to shop around.
With such a large network of practices in London offering Invisalign aligners, you should be able to find one near you that suits your needs. Check if the initial consultation is free, as this might help you make a decision on which London practice to attend. And, some practices offer payment plans which may be more appealing even if they don't offer the initial consultation free.
To find a provider that offers free consultations, apply the advanced search filter when searching for Invisalign dentists or orthodontists in London. This will then show you all of the practices offering free initial appointments in London.
Invisalign London reviews
Alaya Roso is a vlogger and Invisalign customer that shares her Invisalign journey in her vlog. She says wanted orthodontic treatment because she has been extremely self-conscious about her smile ever since she was a young child.
Alaya explains that she was also declined NHS orthodontic treatment when she was a child because it wasn't medically necessary, which made her more self-conscious about getting treatment at a later age.
In her vlog, Alaya discusses her whole Invisalign experience including why she decided on these aligners and the full process involved including the provider she used, costs and payment plan.
Soph is a YouTube vlogger that has documented her Invisalign journey and covers everything you need to know if you're thinking about getting the Invisalign system.
In her vlog, she explains why she wanted to get Invisalign aligners and why she didn't get orthodontic treatment when she was younger. Soph shares her before and after, as well as the costs and other details about her treatment.
If you want to see more Invisalign treatment reviews, you can check out our dedicated article here.
Conclusion
If you are looking for a dentist or orthodontist that provides Invisalign in London there are quite a few in the area for you to choose from. In fact, it may be slightly overwhelming when you realise how many you have to choose from.
But, don't worry, there are a few factors that can help you narrow down your search. Your first step when looking for an Invisalign doctor in London is to take a free Smile Assessment to see if you're eligible. Visiting a dentist for a general checkup before starting any at-home treatment is always recommended, as it's important to deal with any untreated cavities, gum disease, etc. before wearing aligners.
Once you have received your results, you can see which Invisalign providers are near you, and check which ones offer a free initial consultation. That way you can get an accurate idea of how complex your treatment will be, a quotation so you know how much your treatment will cost and if you can pay in instalments.
Sources
Prices stated are indicative only and are based on publicised treatment prices at dental clinics across the UK.
Sign up to receive the latest news and offers from Dentaly.org