If you or your teen want braces without a mouth full of metal, you're probably considering invisible braces like Invisalign. But they come at a cost, leaving many potential wearers wondering "Is Invisalign worth it?". In order to answer this question we have scoured dozens of Invisalign reviews and summarised them in one neat article for you.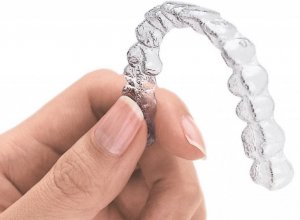 Keep reading to get honest opinions of what teeth straightening with these "invisible" braces is really like in terms of:
Effectiveness
Comfort
Practicalities
Noticability
Speech
Five Impartial Invisalign reviews
"Much, much straighter"
UK fashion & lifestyle blogger Amber got Invisalign braces back in 2011. In this blog post she details the pros and cons she experienced.
Her treatment took around a year, and in this time the braces made her teeth "much, much straighter". During this time, she says, only one set of aligners caused her any pain – and that was just for a couple of days.
In her Invisalign review, Amber says she was pleasantly surprised at the appearance of her clear aligner braces.
"The braces are more or less invisible: none of my friends realised I was wearing them, and when I told them, they had to be actively looking for the braces to see them."
She also notes that while eating at home wasn't a big deal, it was a pain to have to remove them while eating out. Having to brush her teeth straight afterwards in a public bathroom also wasn't ideal.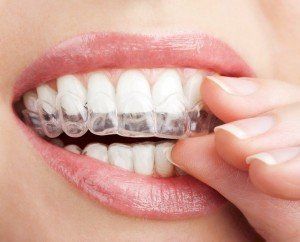 Amber points out that getting the last set of Invisalign aligners off didn't mean her treatment was over. Firstly, the dentist had to file some of her teeth down to make sure they were all level with one other. Then, there is the matter of retention. If you don't wear a retainer, your teeth will eventually move back to their original position.
Amber opted for a fixed retainer on her lower teeth (a bonded metal wire that holds them in place) and a removable retainer on her top teeth. The removable retainer is similar to an aligner tray and must be worn every night.
One thing to consider is the location of the dentist you choose for your Invisalign treatment since you'll need to visit approximately every six weeks. For Amber this meant a two-hour round trip, but that was back in 2011 and the Invisalign network of dentists is constantly expanding.
To check where your nearest Invisalign provider is and book an appointment online, just click the button below. You might be surprised at how many there are to choose from nearby:
All in all, Amber says, the downsides were worth it for the results she got. She adds that she wishes she'd been able to get Invisalign braces as a teenager!
"Ouch! …but it doesn't stop me wanting to use them"
Next we have this Invisalign video review from a lady called Jules who started her Invisalign Full treatment in 2017. She only got braces for her top teeth and she starts by explaining how Invisalign braces work.
Jules says she is glad she got the treatment and is excited to see the final results (which will take just over a year). In her video she raises six points that people considering Invisalign should be aware of.
In case you don't have time to watch the video, here is a quick summary of the points she mentions: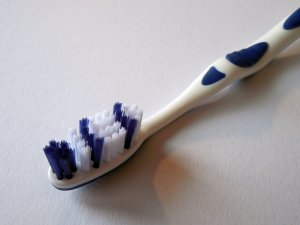 Sharp edges: She wasn't expecting the aligners to have such sharp edges, and she found these cut into her mouth and gum tissue at first. Many wearers solve this problem by filing the edges or using orthodontic wax.
Teeth filing: To create space for crowded teeth to move into, sometimes the orthodontist files small gaps between teeth (known as IPR). This didn't hurt, Jules says, but it took longer than expected.
Attachments: These are small tooth-coloured dots fixed to particularly stubborn teeth to help them move into place. Jules says hers weren't too noticeable but they did make it harder to get the aligners in and out at first – a problem mentioned in several reviews for Invisalign.
Aches: Trays are usually changed every two weeks. Jules says her teeth felt achey for no more than the first 4-5 days after fitting a new set. After that she didn't really notice them.
Cleaning teeth on the go: The aligners must be removed before eating and Jules recommends keeping a travel toothbrush with you at all times so you're never stuck having to put the braces back on to dirty teeth.
Slight lisp: Whereas most patients say their lisp goes away after a week or so, Jules found hers remained and she has to concentrate hard on pronouncing words properly.
"All of these reasons… don't outweigh the benefits," she concludes. Not having anything fixed to her teeth and being able to remove her braces for special occasions like weddings are both advantages for her.
She noticed a difference in tooth movement quite early on in her treatment. She also notes that the aligners are quite hard to spot unless you're looking closely at her mouth.
If you're interested in invisible braces, try Invisalign's Smile Assessment tool to check whether you're a suitable candidate. It's completely free and it just takes two minutes to fill in your details. Around 90% of orthodontic cases can be treated with Invisalign, so there's a good chance you'll be eligible.
"My teeth don't hurt at all"
Another Invisalign user who had trouble with mouth sores from the aligners was this 39-year-old lecturer in London. He had Invisalign Lite treatment, which consists of just 14 trays to correct minor misalignments.
Although he had no pain from his teeth, he found the aligners uncomfortable to wear at first.
For the first lecture I had to give, since having the aligners put in, I had to take them out as it was just too painful to talk with them in.

The good thing though is that my teeth don't hurt at all, and the aligners are practically unnoticeable. None of my friends noticed, until I pointed it out.
Most users who experience discomfort at first find that they get used to wearing the aligners soon enough.
If you want to speak to an Invisalign orthodontist about getting your teeth straightened, check here to find your nearest provider and book your first appointment online.
"I definitely recommend it to anyone, even teenagers!"
This Invisalign reviewer is just 14 years old and was treated with Invisalign Teen. This system has several features specifically designed to encourage teenagers to get the most out of wearing braces.
He explains how it took a while to persuade his parents to let him have Invisalign braces:
Being only 14 years old they didn't trust me with the responsibility of keeping the trays in for at least 22 hours a day. But in the end, I got it and I've worn it for the prescribed amount everyday.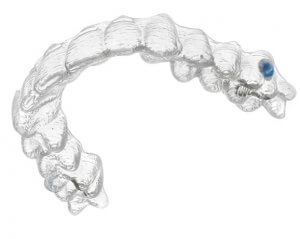 Since compliance is a common worry for parents whose children want removable braces, Invisalign Teen features a wear indicator. The blue dots fade with use to show whether the aligner is being worn for long enough.
This teen experienced slight pain on the teeth which were most crowded, but this subsided after 2 days. He found it easy to get used to both the aligners and the attachments, which were fitted after the first 2 weeks. After 4 weeks he could already see a difference in the position of his teeth!
Don't forget to take your free Smile Assessment to find out whether you're a suitable candidate for Invisalign treatment. It just takes two minutes to fill in some details about what your teeth look like now.
"You may lose weight"
Anna is a 26-year-old Brit who had traditional metal braces when she was a teen but still had a severe open bite – only 4 of her teeth made contact when she bit down. She was putting off getting any more dental work done because she'd been told 10 years ago that she would need jaw surgery.
Then, in 2017, her orthodontist suggested Invisalign braces as an alternative. In this article Anna details her experience.
Anna's braces didn't end up that "invisible" because she had to have attachments on 20 teeth – including all her front teeth. This was drastically different from the two that her orthodontist originally predicted.
Anna's biggest problem is wearing the aligners for the recommended 22 hours per day.
Since the wear time is 22 hours, that leaves two hours to eat three meals a day. It's pretty ambitious, but I do my best to, because it really beats trying to pry the aligners off my teeth more than necessary.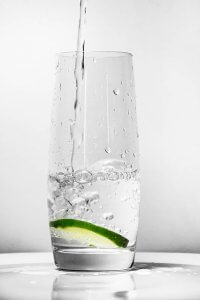 Invisalign recommends wearing the braces for 20-22 hours a day. The remaining 2-4 hours can disappear quickly since you need to clean your teeth and aligners carefully after eating and drinking anything except water.
This results in what many reviewers refer to as the "Invisalign diet". You can't be bothered to clean your teeth numerous times every day, so you just stop snacking. Anna also mentions that she finds it quite painful to remove her aligners, so she does it as little as possible.
She lost weight in her first month but managed to stabilise her weight by adding protein smoothies to each meal. She also recommends taking an aligner case and toothbrush everywhere you go.
Conclusion
We hope these Invisalign braces reviews have helped you get a better idea of what it's like to wear plastic aligners. All these reviewers reported an overall positive experience with promising results, despite some slight discomfort and inconvenience.
Remember that it's normal to experience some discomfort whatever type of braces you choose. Fixed brace brackets, in particular, often cause mouth sores where they rub against the soft tissue.
On the whole, people seem to consider the drawbacks a small price to pay in return for improving their smile without it being obvious they're wearing braces. Being able to remove the aligners for important meetings or events is also a big plus, and results appear surprisingly quickly.
If you're ready to get started on your Invisalign journey, begin by taking a free Smile Assessment to check if you're one of the 90% of people who is eligible for Invisalign treatment.
Then, find your nearest provider and book an appointment online today. Just click the button below to search for Invisalign dentists near you.
Have you seen our full article on how invisible braces work and the cost of Invisalign in the UK? You'll find lots more useful information there to help you decide whether these braces are right for you or your teen.