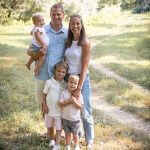 Dr. Ashley Niles
Practices at: Niles Family Dentistry, Niwot, Colorado
Dentist and Contributing Expert
Dr. Ashley Niles believes in the power of healthcare and the power of community, and she has made that her mission in her family practice. After graduating from the University of Illinois Dental School in 2009, she worked in several private practices in urban and rural settings before opening her own clinic in Niwot, Colorado.
As part of her commitment to community health, she has gained experience in cosmetic dentistry, prosthodontics, and endodontics in order to offer comprehensive dental care for the whole family. 
In addition to providing the most advanced dental care, Dr. Niles is also committed to the environment and eco-friendly dental practices and is certified by the Eco-Dentistry Association. She also believes that oral health and overall wellness are connected, and proper diet and exercise can go a long way to improving your dental health. 
When she's not working, Dr. Niles spends time with her family and enjoys the mountains of Colorado. She spends time in the community and loves living a healthy lifestyle of good food and exercising.