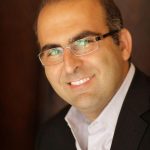 Dentist and Contributing Expert
Dr. Igal Elyassi graduated from the University of Southern California School of Dentistry and founded a multi-speciality practice in 2002. Dr. Elyassi has served as the L.A. chapter president of Alpha Omega International, the international fraternity of dentists. He has also served on the Board of Advisors for the Doctor of Dentistry Los Angeles professional trade magazine. 
In addition to being an active member of the American Dental Association and the California Dental Association, Dr. Elyassi is committed to operating an efficient, compassionate, full-service practice and brings on the best general dentists, specialists, technicians, and office staff. 
He is a firm believer that successful dentistry requires a positive working relationship between patients and their doctors, and clear, thoughtful communication is key. 
His practice, Wilshire Smile Studio, provides expert general care, but the clinic is known throughout Southern California as one of the highest-rated clinics for smile makeovers and attracts patients from all over the country. 
Dr. Elyassi's clinic publishes a regular blog on oral health and related topics.