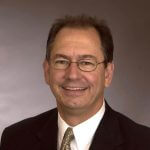 Dentist and Contributing Expert
Dr. James Otten has decades of experience in the clinic and in hospital dentistry. He has completed advanced training in restorations and oral surgery and has also served as a dental faculty member at his alma mater, the University of Missouri-Kansas City School of Dentistry.
Dr. Otten has completed thousands of hours in continuing education coursework and training, including at the Pankey Institute for Advanced Dental Education and the Dawson Center for Advanced Dental Education. He currently serves as an Associate Faculty member and Provost at the Pankey Institute. He is also a faculty member at the Newport Coast Orofacial Institute in California.
Dr. Otten is a Fellow of the American College of Dentists and is also an active member of the American Academy of Dentistry. He believes in putting the client first and knowns that a trusting relationship is at the core of a positive patient experience.