Who is the Impress company?
What are Impress aligners?
How do they work?
What do Impress aligners cost?
How do these aligners compare with others?
How much do Impress Aligners cost?
Impress Aligner cost between £1,990 – £4,144 depending on what type of treatment you require and if you pay it in monthly instalments. We'll explain all the details in this article.
If you're looking for a more affordable alternative, you may want to consider Smile White aligners. These aligners are almost 'invisible' and can treat 90% of cases. And unlike fully remote aligners, you have 3 dentist visits to ensure a good result. As a bonus, you'll get free whitening and retainers.
Book a FREE e-consultation, or read more information in our Smile White review.
Use "DENTALY5OFF" to save an additional 5% on your treatment.
Who is Impress?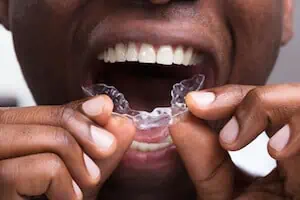 What are Impress aligners?
Our #1 recommended teeth aligners
How does treatment with Impress work?
To start treatment with Impress you need an online consultation first. An Impress doctor will assess your eligibility and make an approximate estimation of the duration of the treatment needed.
Next, you will go for an in-person appointment at an Impress dental clinic where the procedure is as follows:
X-rays of your teeth and gums will be taken to make sure your mouth is in a healthy state for the treatment. This includes checking for any cavities as well as the overall health of your gums.
Then a 3D scan of teeth and gums will be created. You will be able to watch a video simulating the evolution of your smile through the predicted treatment so that you can decide whether to go ahead with the kit.
A patient kit includes the Impress aligners for the entire treatment, some rubber cylinders to adapt them to the teeth, and Impress whitening foam. You will also get a cheek retractor that will allow you to take photos of your mouth and monitor virtually, going to the dentist only when necessary.
Once the treatment is completed and the desired results are achieved you will need to wear retainers overnight to maintain your smile.
The following video from Impress explains a little bit about how Impress aligners can help straighten your smile:
Impress virtual monitoring via the app
Thanks to the Impress mobile app, patients can take regular follow-up scans of their teeth and face with their phone and report their progress to their orthodontist. Photos are sent to the dentist every two weeks and the dentist determines if it is time to move on to the next set of aligners. Plus you can visit your Impress orthodontist when or if you want to.
The images that you send to your orthodontist can be easily paired with 3D images. If a tooth or group of teeth are not moving as planned you will be notified and be able to make an appointment to visit your dentist for an assessment and treatment adjustment.
If you prefer to see an orthodontist more regularly during your treatment consider the Invisalign system. These aligners are much more expensive but you get more frequent face-to-face check-ups with this treatment.
Another alternative with more in-person checkups at the dentists is ClearCorrect. You can read all about these aligners in our full review, or if you want to check out some options read our article on Invisalign alternatives.
Impress reviews
One of the main points that stands out amongst the Impress aligner reviews, in addition to the price, is the friendliness of the team. Convenience is another point that the reviews mention frequently, most notably the ease of getting everything delivered to your doorstep and the remote monitoring and follow-ups.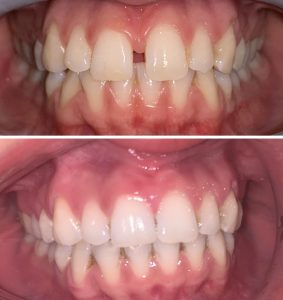 Great service all the way through the onboarding process and then a zoom video call to answer all additional questions once I received the aligners. Quick e-mail responses from Clecia in Barcelona and quick WhatsApp responses from Mecca in London = Happy customer.

–Kamran Khan
Very helpful and professional team. I lost a one set of aligners and was called into clinic within 24 hrs at no extra cost. Mimi and the dentist on duty were very helpful – they got a solution

–Dr Khuzwayo Jere
Amazing service and amazing staff. Kieran and Ash are the best, super professional and thoughtful. Would highly recommend Impress!

Ines Esteves
Recent Impress aligner reviews
Although most reviews seem positive, some more recent Impress reviews mention a delay in deliveries and appointments, seemingly due to the holidays and the pandemic. But, as a general rule, clients are satisfied with their results.
Among the virtues they mention are the speed of their treatment and the convenience of checking their progress on their phone via the app.
Use "DENTALY5OFF" to get an additional 5% discount.
Who can wear Impress aligners?
The treatment is appropriate for children over the age of six, teens, and adults. The only stipulation is that you must be eligible for treatment (and that kids and teens have their adult teeth in).
To find out if you are a candidate for these aligners, an Impress doctor will check your mouth, teeth, x-rays, and 3D scan to assess eligibility.
In the case of children, it is important to consider their ability to maintain good oral hygiene when deciding whether or not treatment is appropriate.
Children are not always as meticulous about brushing their teeth and wearing aligners, and thus may be more susceptible to tooth decay. If your child has a history of cavities or gum disease, you should consult with their orthodontist prior to scheduling treatment.
In addition, children may not always put their aligners on correctly or they may be more liable to lose or break them. So, parents must be vigilant when their children are undergoing treatment with Impress aligners.
If your case is mild, you can also consider the option of using SmileDirectClub aligners.
What Impress alternatives are there?
If you're looking for the most affordable treatment and don't want to do regular dental checkups, we recommend one of the following brands:
Find the right clear aligners for you
Complex cases
Treats up to 90% of Cases
Up to 40% cheaper than Invisalign
Buy now, pay later in interest-free instalments.
Rated 4.9/5 on Trustpilot
As seen on 5, BBC, 4, DailyExpress, TheMail
Get 5% OFF with our discount code DENTALY5OFF and FREE Whitening and Retainers worth £790
Smile White offers a hybrid model for clear aligner treatment. You have 3 in-office appointments, so your dentist can ensure in person that your treatment is going as planned.
That means that, unlike other clear aligners, Smile White can treat even the more complex cases of bite misalignment.
To get started:
Every treatment comes with free teeth whitening, so you can whiten your teeth while you straighten them!

Best value
Free retainers and whitening
Nighttime aligners available
0% interest finance options
£1,395 £1,295 or £83.33/month
NewSmile is a Canadian company that brought its clear aligners to the UK market in 2022. NewSmile aligners are made from the clearest material and the company offers excellent service at the best price.
They don't have any physical locations, so you'll need to purchase an aligner kit to get started. One of their Impression Specialists will guide you through the process on a video call when you're ready.
NewSmile aligners are very affordable, costing just £1,395 (currently discounted to £1,295). But even better, this price includes whitening foam to use in your aligners, plus your first set of retainers!
Choose their daytime package for treatment in 4-6 months, or nighttime aligners for a more discreet treatment that takes 8-10 months. Both options come with 0% interest payment plans available.
If you are looking for a cheaper alternative then consider SmileDirectClub. They work in a similar fashion to Impress, except you never have to see a dentist or orthodontist. With SDC your dentist prescribes and monitors your treatment remotely. You don't even need to go into the dental office for your initial appointment if you don't want to!
To get started with SDC you can just order an impression kit online and do your own impressions at home, making your treatment 100% remote. Your other option is to head into a SmileShop to get a 3D scan, but there are only currently 21 SmileShops in the UK which may limit your options.
While this option is dentist prescribed and monitored, it is only an option for mild and some moderate cases.
The best part about these aligners is the cost, which is just £1,639. There is also the option to pay in instalments with a down payment of £69.44 and then 25 monthly instalments of £69.43 per month and a total price of £1,805.
Another perk of SDC is that they do a nighttime option where you only wear your aligners for 10 hours a day, but at night when you're sleeping. This is different from their regular treatment where you wear your aligners for 22 hours per day. This may work out better for some people, but it does lengthen the treatment duration.
If you are interested in getting SmileDirectClub aligners, the fastest way to find out if you could be a candidate is to take an online assessment now! Or, if you're still not sure, why not read some SDC reviews?

Where do I get Impress invisible orthodontic treatment?
The brand already has Impress clinics in more than 40 cities in Spain. They are also present in Portugal, Italy, and France and have just opened two flagship clinics in London and Manchester. It should be noted that Impress is not a franchise.
How long do you wear Impress aligners?
It is recommended that you wear your impress aligners for 22 hours per day and only remove them to eat and drink anything besides water. Treatment lasts from six to seven months typically.
When it comes to how long treatment lasts each mouth is different and factors such as age can slow down the process, it usually takes between six and seven months of treatment to obtain the result. They offer a second option with the Impress plus treatment for those with greater difficulties, in which case it will last between 7 and 14 months.
What can I eat with Smile 2 Impress aligners?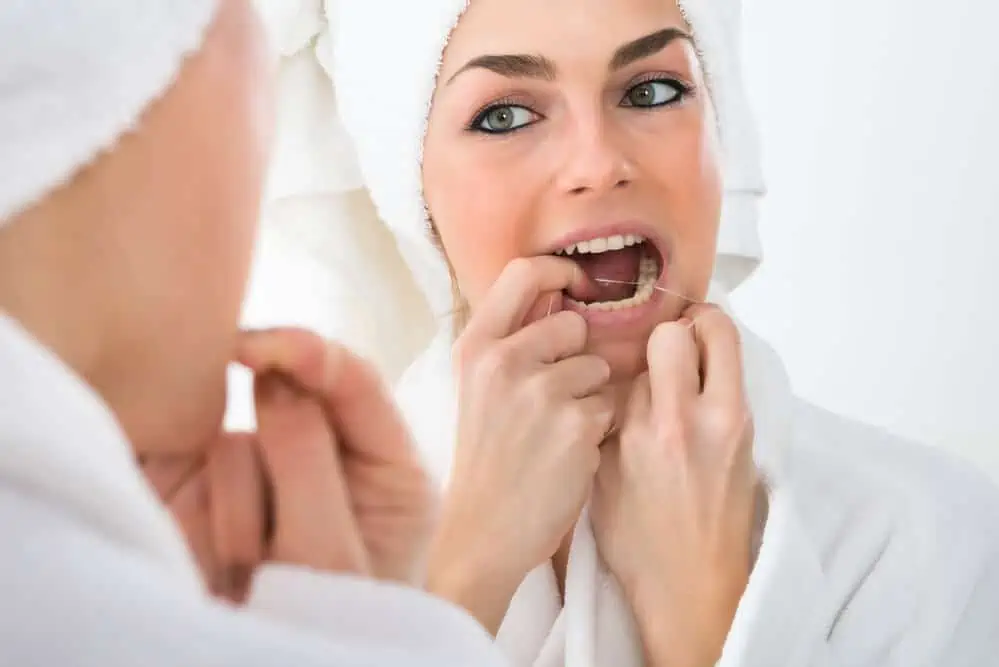 It's best not to chew food while you're wearing your aligners because they could get damaged or broken. It's also best not to drink highly pigmented drinks, as they can stain them. Do drink water though!
Don't worry you won't miss out on your favourite food and drinks. Thanks to the fact that they can be removed, you can eat and drink whatever you like while you are not wearing them, as long as you brush and floss your teeth before you put your aligners back in.
How much do Impress aligners cost?
Impress price varies based on the complexity and duration of your treatment. There are three levels of treatment, Impress Super Light, Impress, and Impress Plus.
Impress Super Light is for the least complex cases with a treatment time of approximately 3 months. It costs a single price of £1,990 or you can pay in 60 monthly instalments of £42 for a total price of £2,498.
The Impress package is for moderate cases with a treatment time of roughly 6 months. This package costs £2,690, or you can pay in 60 monthly instalments of £52 for a total cost of £3,136.
Impress plus is for the most complex cases with a treatment duration of 7 to 14 months. This package costs £3,490 or you can pay a total of £4,144 over 60 monthly instalments of £69.
The following table summarises the different packages, prices and payment plans available:
| | | | |
| --- | --- | --- | --- |
| | | | |
| | | | |
| | | | |
| | | | |
| | 60 monthly instalments of £42 for a total price of £2,487 | 60 monthly instalments of £52 for a total cost of £3,136 | 60 monthly instalments of £69 for a total cost of £4,144 |
Impress vs Invisalign – Which is better?
Although these treatments both have good results, it is worth mentioning that Impress includes fewer visits to the dental office. And, while it's true that you can follow up remotely, fewer visits ia not always a good thing.
What features do Invisalign and Impress have in common?
Advanced programmes for treatment planning
Scientific studies that guarantee the well-being of their patients
Personalised and adapted treatments
Aligners are made of 100% transparent material
How do Invisalign and Impress aligners compare?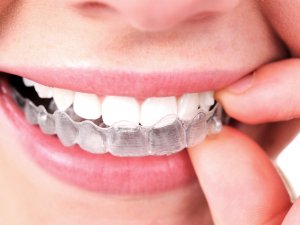 The most obvious difference is the number of visits to the dentist or orthodontist. With Invisalign treatment, the patient is looked after by one doctor who makes sure that the treatment is progressing correctly. It should also be taken into account that Impress is much newer to the market.
While Invisalign is a well-known brand, Impress is a new brand in the Spanish market.
If you would like to learn more about Invisalign aligners and find out how much they cost in the UK, read our full article here.
Here is a table summarising the two brands more clearly:
| | | |
| --- | --- | --- |
| | | |
| In-office or remote monitoring? | | |
| | | |
| | | |
Conclusion
Impress aligners are relatively new to the market but they are growing quickly and are already building a great reputation. They are suitable for all ages over the age of six as long as an Impress doctor finds that you are eligible.
These aligners are not the cheapest on the market, in fact, they are probably one of the more expensive brands. If we compare them to the most expensive aligners on the market, they are not much less expensive.
Impress and Invisalign aligners both achieve good results. The difference between the two is mainly that Invisalign is much more of an in-office treatment whereas Impress can be almost completely remote.
Invisalign is an American brand and Impress is Spanish, which means that Impress has slightly more affordable prices due to lower shipping costs and its own equipment. However, when we take a closer look at the price difference between these two treatments, Impress aligners are at a similar cost.
In fact, if you are on a budget and looking for something a little bit more affordable you are better off looking at SmileDirectClub. With SDC you can be treated 100% remotely, but these aligners only treat mild and some moderate cases. So, if you have a more complex case then you may need to consider paying more for Impress aligners or the Invisalign system.
Regardless of the option you choose, we recommend visiting a dentist for a general checkup before starting any treatment. It's important to address any gum disease or untreated cavities before wearing aligners. Your dentist can also assess your overall suitability for the treatment.
Start your journey toward a beautiful, confident smile! Get your first appointment free at a SmileShop near you. Or order an impression kit for only £10 today.
Our #1 recommended teeth aligners
Sign up to receive the latest news and offers from Dentaly.org