Thank you for completing your quotation request for dental work in Spain. We have received the file(s) you uploaded and we have sent you an email to explain the next steps so please check your inbox for more details.
You will soon hear from our chosen dental clinics in Spain with more information about the treatment you have requested. You can expect to save 30-70% on UK prices while still receiving high quality treatments with impeccable service and hygiene.
Important: Have you sent an x-ray yet?
If you have already submitted a panoramic dental x-ray then you don't need to do anything else for now. But if you haven't, please read on.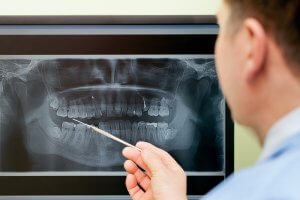 To provide you with an accurate treatment plan and quotation, clinics need to see a recent panoramic x-ray. It's also helpful if you can send a scan or photo of any cost estimates you have received from local dentists. This allows us to provide a like-for-like quotation so you can easily compare prices.
If you don't yet have a panoramic x-ray, or you're unsure how to scan and email your documents, this article will guide you through the process.
Without a dental x-ray, our clinics can still provide a quotation but it may not be as precise. Check your email inbox for full details of the next steps to getting your personalised treatment plan.
We look forward to bringing you competitive quotations that will help you save money on your dental treatment.
Sign up to receive the latest news and offers from Dentaly.org