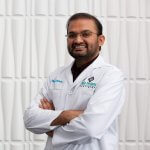 Dentist and Contributing Expert
Dr. Mahesh Dholariya is a longtime resident of Texas and earned his Doctor of Dental Surgery degree from the University of Texas Dental School at San Antonio. After working in private practices in East and Central Texas, he was able to finally open his own practice in Kyle, TX. 
He not only provides excellent care to his regular patients, but he also gives back to the community through volunteer work locally and abroad.  
Dr. Dholariya believes in providing the best and most current techniques and technologies, so he takes continuing education courses year-round, well beyond what is required. 
In addition to running his own practice, he also serves as the Director of the Dental Assisting School of Kyle, which provides hands-on training for dental assistants.