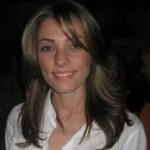 Pediatric Dentist and Contributing Expert
Dr. Fatina Shtivelman, DDS (Dr. Fatina to her young patients) was born and raised in the New York City area. She studied dentistry at the SUNY Buffalo School of Dentistry. While working on her general practice residency, she discovered that working with children and patients with special needs was her true calling. 
Dr. Fatina completed a fellowship at the Stony Brook School of Medicine that focused on caring for patients with disabilities or special needs. She then continued her dental training at Stony Brook where she specialized in pediatric dentistry. She became chief resident and completed research in helping the special needs population to gain further access to dental care.
Her practice, Gramercy Kids Smiles, is located in the heart of New York, and she has earned the title 'Favorite Kids Doctor'.
Dr. Fatina loves working in pediatrics and has a passion for providing accessible dental care for all. In addition to staying active in professional associations, she volunteers with many community service outreach programs, including Gives Kids a Smile and Head Start in the lower east side.
In addition to dentistry, Dr. Fatina is a published children's book author. Her book, A Book About Teeth, teaches children about good oral hygiene habits. 
When she isn't at work, you can find Dr. Fatina spending time with her husband and her son traveling and skiing.