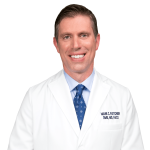 Dr. Mark Fletcher
Practices at: Avon Oral, Facial and Dental Implant Surgery, Enfield, CT
Oral and Maxillofacial Surgeon and Contributing Expert
Dr. Mark Fletcher is a Connecticut native, and he believes that all patients should be treated like family and be a respected and listened to. Dr. Fletcher specializes in oral and maxillofacial surgery, and has experience in a wide variety of procedures, including reconstructive jaw surgery and dental implant reconstruction.
He also serves on the trauma team at both Hartford Hospital and the Connecticut Children's Medical Center and is the section head of oral and maxillofacial surgery at Hartford Hospital. He has published articles and authored book chapters and is an editorial reviewer for several industry journals. Dr. Fletcher is a member of the American Dental Association and the American Association of Oral and Maxillofacial Surgeons, among other professional associations, and is currently a member of the executive board of the Connecticut Society of Oral and Maxillofacial Surgeons.
Additionally, he is also a Clinical Assistant Professor at the University of Connecticut School of Dental Medicine.